While vacations are almost always fun, the planning, packing and actual travel part can be stressful. After traveling together for several years, we've learned a few travel "hacks" that helped save us money and make our vacations stress-free.
Below are 28 travel hacks for a stress-free vacation.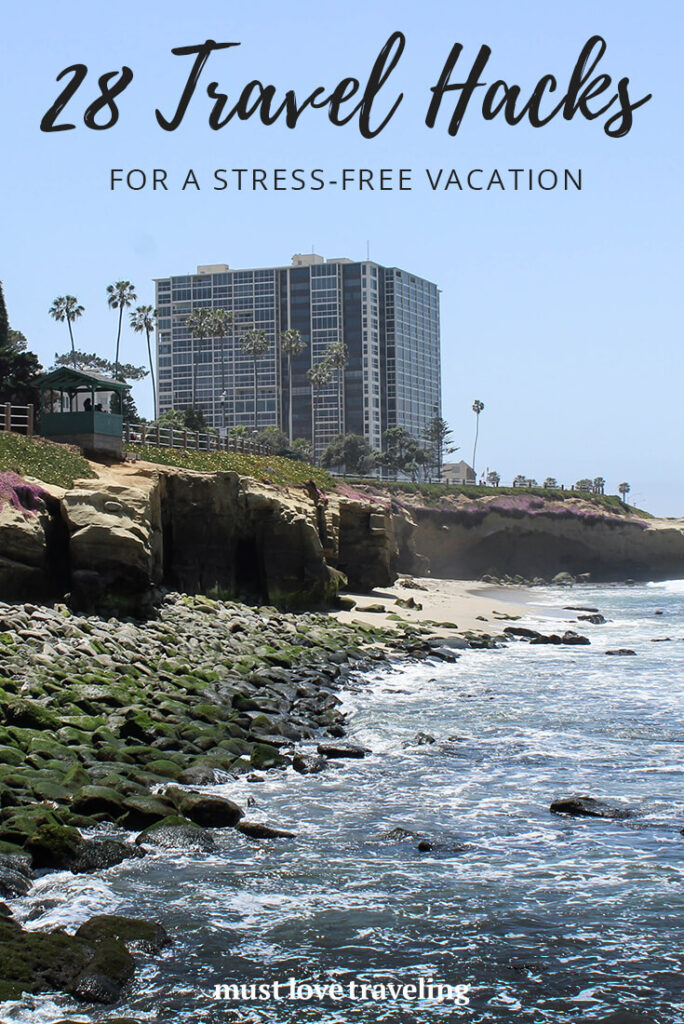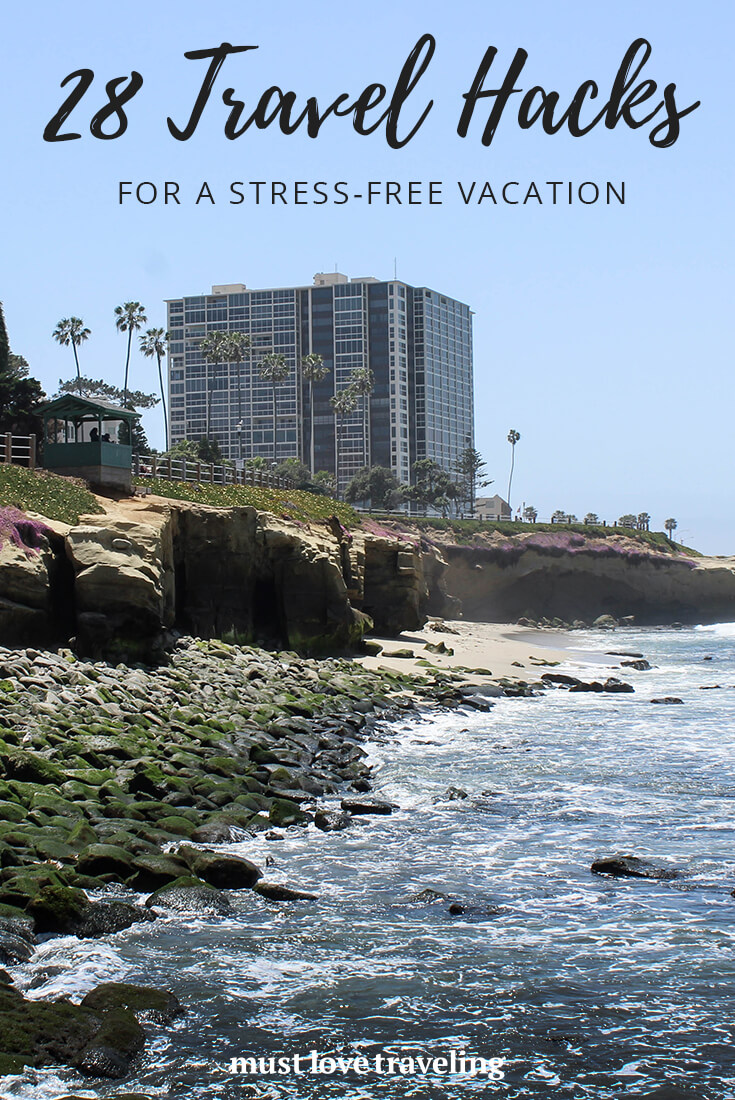 1. Sign up for Airline Emails
Airline emails let you know about any discounts or promotions that are going on, which could save you hundreds of dollars when booking flights. We sign up for airlines that we tend to fly a lot, so we're always in the know when they're running a sale.
Last year, we planned on renting a car to drive from Albuquerque to San Diego, but due to an $89 sale on Southwest, we flew instead. We ended up saving hundreds of dollars on a car rental and got to spend more time in San Diego.
If you're not partial to one airline, we highly recommend signing up for both Airfare Watchdog (domestic) and Scott's Cheap Flights (international). On both sites, you enter in your home base and they'll send you cheap flights for a variety of different locations and airlines. Both sites give you some really amazing deals.
2. Use eBates to get Cash Back on Bookings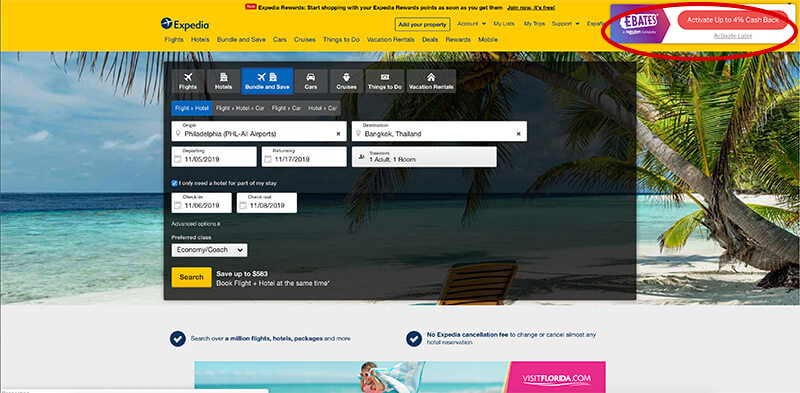 Ebates is a website that gives you discounts and cash back for doing online shopping. They've partnered with several travel sites, such as Expedia and Hotels.com, giving you cash back just for booking a trip.
The easiest way to use eBates is to sign up on their website, then download their browser extension. Whenever you go to a website that is an eBates partner, you'll get a notification. All you have to do is click the activate button. How easy is that?!
3. Always Pay for your Rental Car Ahead of Time
If you plan on renting a car for your vacation, always pay for it upfront to ensure you actually get a car. If you wait to pay once you get to the car rental, there's no guarantee that the rental company will have the car you need that day, which means you could be seriously inconvenienced.
Mark learned this the hard way when he went on a ski trip to Colorado with friends. They needed a large SUV to fit 5 people, bags and ski equipment for the week. When they got to the car rental site, there were none available and they ended up having to wait 4 hours for one. That's the last thing you want to do after having traveled all day, so always make sure you reserve and pay upfront!
4. Use Private Browsing to Book Flights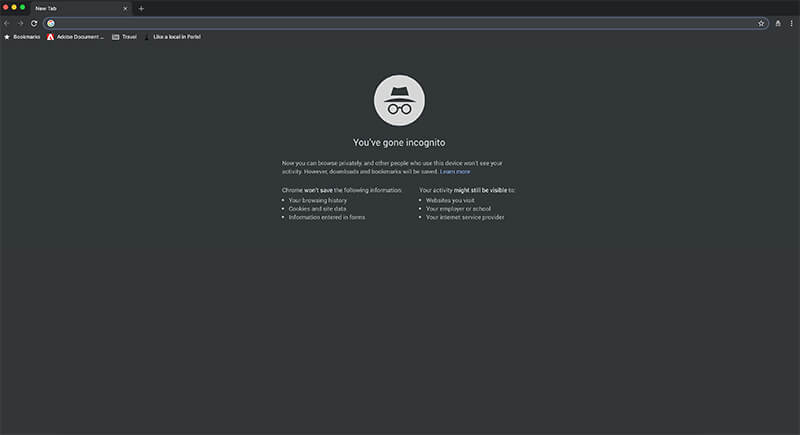 Always use private browsing when booking or hotels. Some websites will charge you a little extra simply because you have been to the site before.
5. Set a Reminder on your Phone for Southwest Flights
We fly Southwest a lot because we have a ton of reward points with them. They are a decent airline, but the boarding process is annoying.
If you haven't flown with Southwest before, instead of giving you an assigned seat, they do open seating, letting you sit wherever you want. 24 hours before your flight, you can check in online, which will give you a boarding group with a number. The day of your flight, everyone on the plane stands in numerical order and that's how you get on the plane.
If you don't check in right at that 24-hour mark, you'll get a crappy boarding position. If you're in group C, expect a middle seat (Southwest flight attendants actually joke that C means center.) so the goal is to shoot for A group. Since Southwest flights are almost always full, this means you really need to check in the minute you can. Like I said, super annoying.
We always set a reminder on our phones the day of a check in so we don't forget. When we get A or B group, we're usually able to pick a decent seat and sit together.
6. Use Seat Guru to Scope Out your Seat Ahead of Time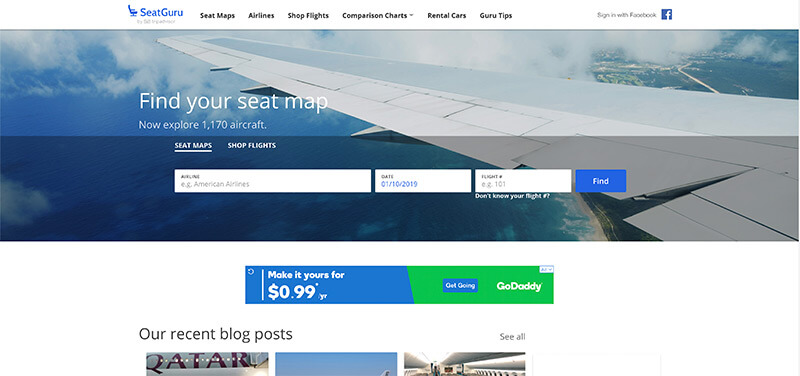 Seat Guru is an awesome website that uses a color-coded system to rank the seats on your aircraft, so you can pick the best available seat on your next flight.
We wish we knew about this website when we booked our Iceland flight. We ended up paying extra money for seats that did not recline at all. We always use Seat Guru now, so we'll never make that same mistake!
7. Take Advantage of All your Credit Card Perks
Are you taking advantage of all the perks your credit card offers? A lot of cards offer more than just miles. Things like yearly travel credits, access to airport lounges and free checked bags are just some of the things that you take advantage of depending on the type of card you have.
To earn points or miles quicker, see if your card partners with online retailers. You can get double, triple or sometimes even 4x points per dollar just for doing shopping that you would have already done. The more points you earn, the more you can cash in on travel.
8. Have a Generic Packing Checklist Saved to your Phone
We save a list of the things we need to bring on every trip saved to our phones to help us remember those commonly forgotten items.
9. Create a "Need to Do Before You Leave" Checklist
We also have a list to remind us of important things we need to do before leaving for a trip, It includes things like setting our away message for our email, paying bills and alerting or credit card company that we're traveling. All the important things that we might have forgotten otherwise.
10. Take a Picture of your Important Travel Documents
Take a picture of your passport, visas or any other important documents, then email yourself them. In the unfortunate event that these items get lost or stolen, it's good to have a backup.
11. Fit Everything Into a Carry On Using the KonMari Method for Packing
We love Marie Kondo's (have you seen her new show on Netflix?) method for packing, as it allows you to fit so much more in your suitcase and access items without having to unpack everything. You'll be able to fit everything into a carry on using her method, which all about the way you fold.
12. Keep your Toiletries Bag Full Even When You Aren't Traveling
Even when we aren't traveling, we like to keep our toiletries bag full of the travel size items we'll need. If we run out of something during a trip, we try to replace it when we get back and we always keep our travel sized bottles filled with things like shampoo and soap. This way, we always have the things we'll need and don't have to stress about forgetting something.
13. Pack a Dirty Clothes Bag with a Dryer Sheet in it
Separate your clean and dirty clothes by packing a garbage bag. Add a dryer sheet in it to keep things smelling fresh!
14. Buy Shampoo and Soap at your Destination if you're Traveling Awhile
If you're going on a long trip, it's generally easier to buy things like soap and shampoo at the destination rather than packing it in your suitcase. Find a drugstore and stock up when you get there.
15. Bring a Week's Worth of Clothes and Do Laundry
No one likes doing laundry, but it's better than having to lug around several suitcases of clothes. If your vacation is longer than a week, bring a week's worth of clothing and do laundry. Many hotels and Air BnB's will have washing machines, but if not, just google laundromat and you'll likely find something in your area.
16. Always Bring a Change of Clothes in your Carry On, Just in Case your Luggage Gets Lost
This is always a good idea when checking in luggage. You don't want to be wearing the same outfit for several days.
17. Put Gel Insoles in your Shoes for Extra Comfort
You'll probably be doing a lot of walking during your vacation, so make your shoes extra comfy with some gel insoles. You can get them cheap at the drugstore.
18. Mark your Luggage as Fragile to Avoid it Getting Ruined
Airports are pretty notorious for ruining luggage, but marking it as fragile means they'll handle it better.
19. Bring an Empty Water Bottle with you and Fill it After you Get Through Security
No need to spend $5 for a bottle of water at the airport. Bring your own and fill it after you get through security. This is also a good thing to bring with you while you're out exploring.
20. Bring Instant Oatmeal, Coffee or Tea Bags and Ask for Hot Water
These won't take up a ton of room and are easy if you need a snack. You can generally get hot water at an airport Starbucks or ask your flight attendant on the plane.
21. Download Netflix/YouTube Premium Shows to your iPad the Night Before Your Trip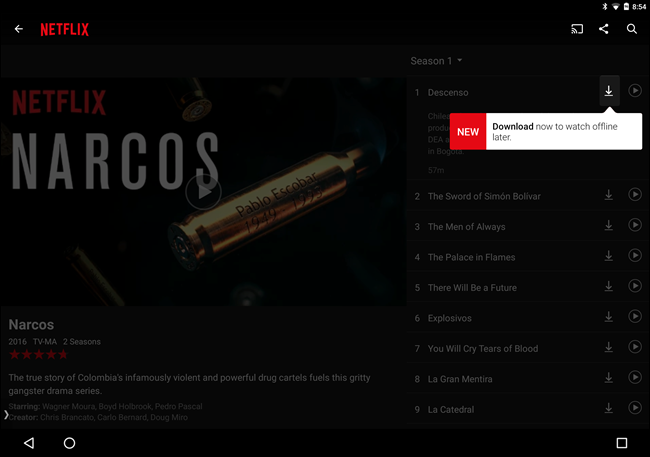 If you have a Netflix or YouTube premium subscription, you can download videos to watch offline. The night before your trip, download a few shows or movies so you can be entertained.
22. Download your Google Maps Offline
This will save you a lot of headaches and your data! We have a full article on how to do this here.
23. Use CityMapper Offline
If CityMapper is available where you're going, use it! It makes getting around so much easier. Read our article about how to use CityMapper here.
24. Download Google Translate to use Offline
The Google Translate App does a pretty good job and you can use it without needing data.
25. Learn Basic Phrases with DuoLingo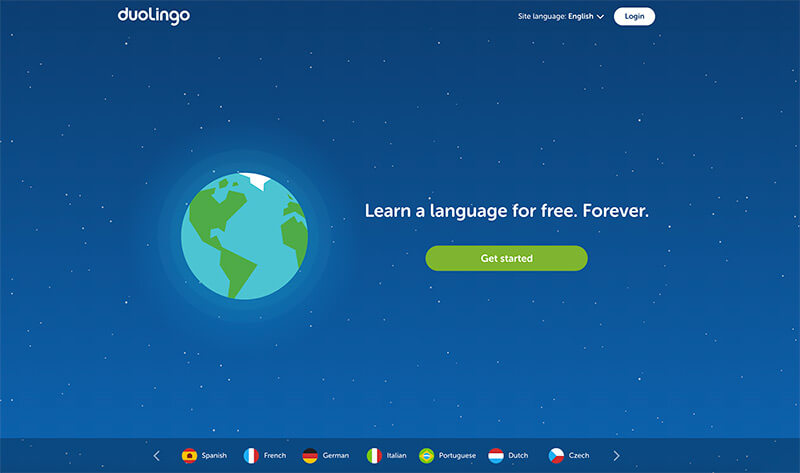 It's always good to learn some of the basics of a language when traveling to another country. DuoLingo makes it easy and actually fun. I'm currently using this to learn some French for our upcoming Paris trip!
26. Use the TV in your Hotel Room to Charge Electronics
Most TVs have USB ports in them, so you can charge your phone or laptop if you forget your wall cube or outlet adapter.
27. Use Bank ATMs to Get Local Currency
Currency exchanges can charge crazy high fees for you to get money. Instead of using them, go to a bank ATM to take out cash. The fees will be a lot less and it's way easier!
28. If Available, Take Advantage of the City Pass
City Passes are great because they'll include a lot of the popular tourist attractions in a city for one price. You'll also get front of the line access, which can save tons of time. We got a 3 Day City Pass when we went to Dublin and it included all the popular spots we wanted to see, as well as a shuttle from the airport. Definitely worth the money!
We hope you find these 28 travel hacks helpful for when you take your next vacation. Do you have more to add to the list? Let us know!