Are you a beer lover that's planning a visit to Philadelphia? Philadelphia is the home of many craft breweries. Here are four you should check out.
Last weekend, we were looking for something to do, so I suggested we check out a few craft breweries that we hadn't been to before. We went on Google Maps and searched "breweries" and immediately realized that this might be harder to plan out then we thought. We were given a few dozen results.
Philly has a ton of craft breweries and it seems like new ones are popping up all the time. To plan out our day, we picked 4 breweries we hadn't visited before that were relatively close together, so we didn't have to worry too much about finding parking. These were the 4 that we chose.
Crime and Punishment Brewing
Love City Brewing
Yards
Roy Pitz Barrel House
Crime and Punishment Brewing Co.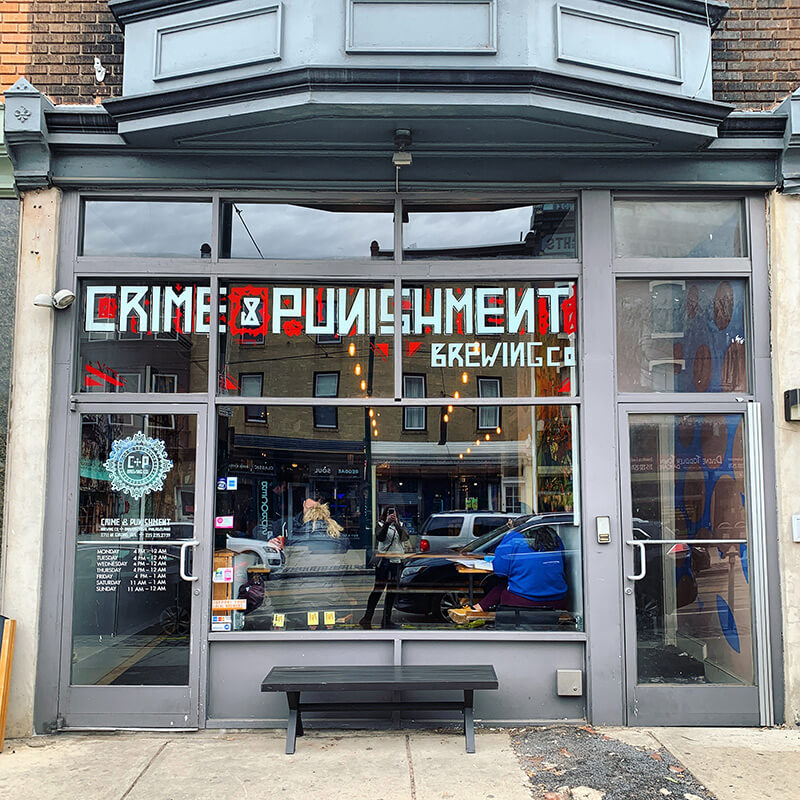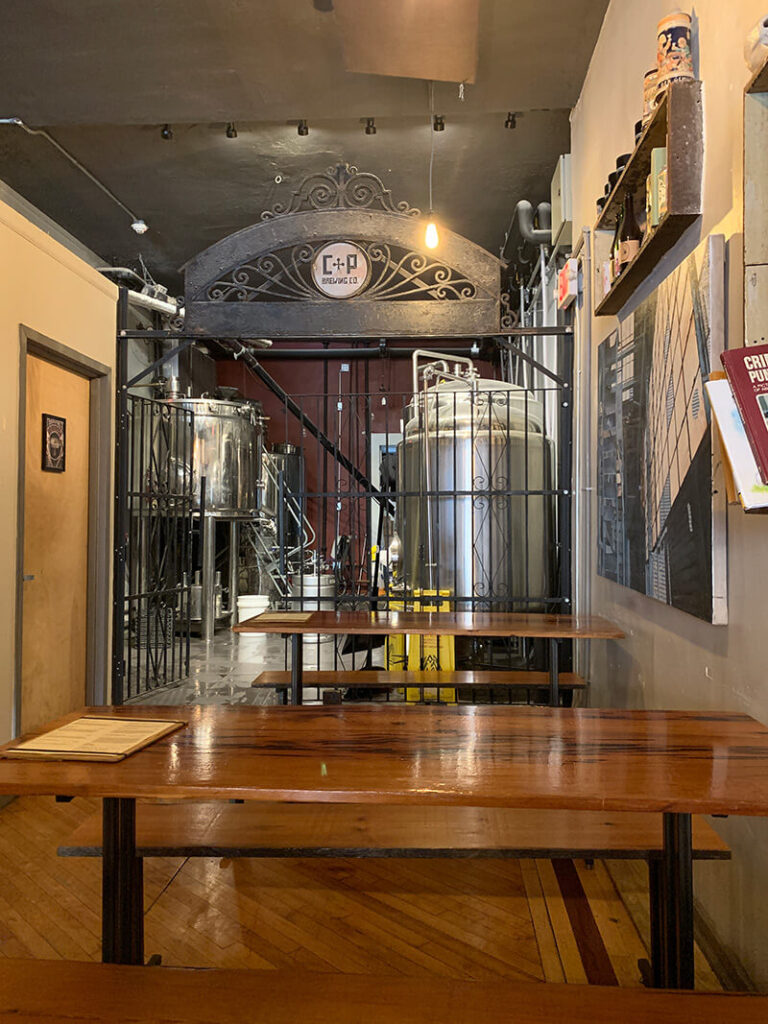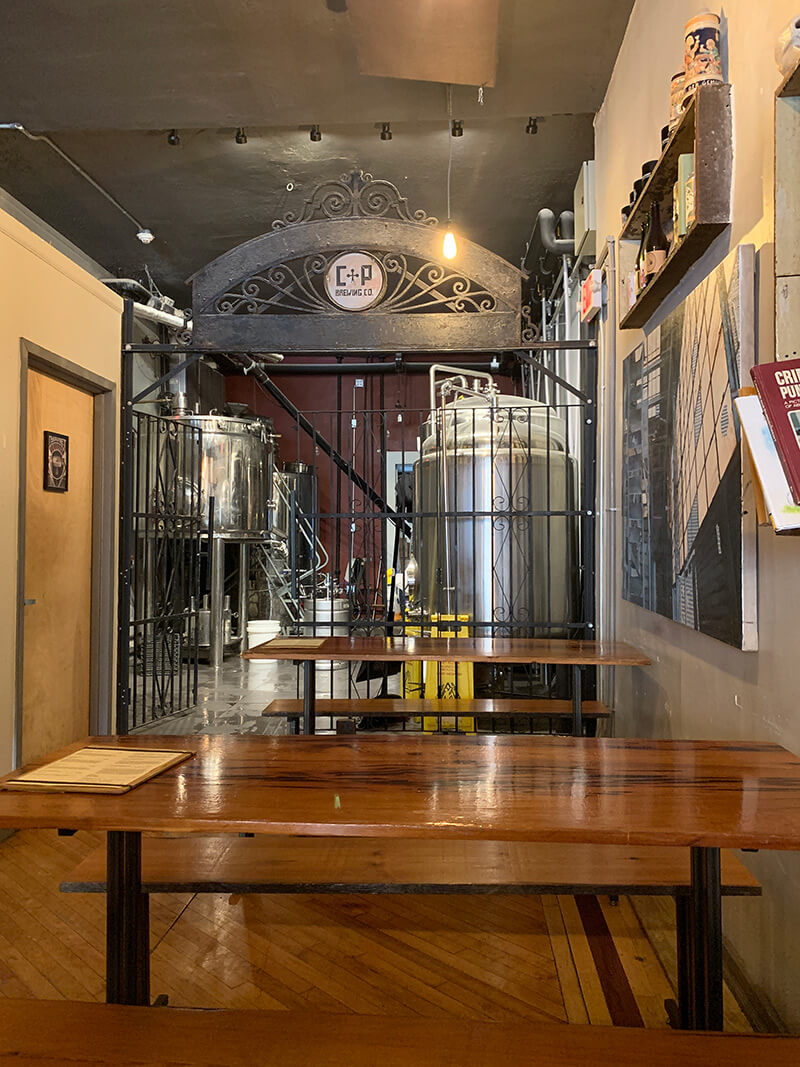 The first brewery we visited was Crime and Punishment, located in Brewerytown. This was the smallest place we went to, but in my opinion, the one had the best beer (and the most clever names). I tried Future Phantom, a sour ale and Mark tried Thetford Forest, and mild, English beer. I am a huge fan of sour beers, so I was happy to see one on their menu. Future Phantom had blackberries, vanilla and rosemary in it, which gave it a really unique flavor.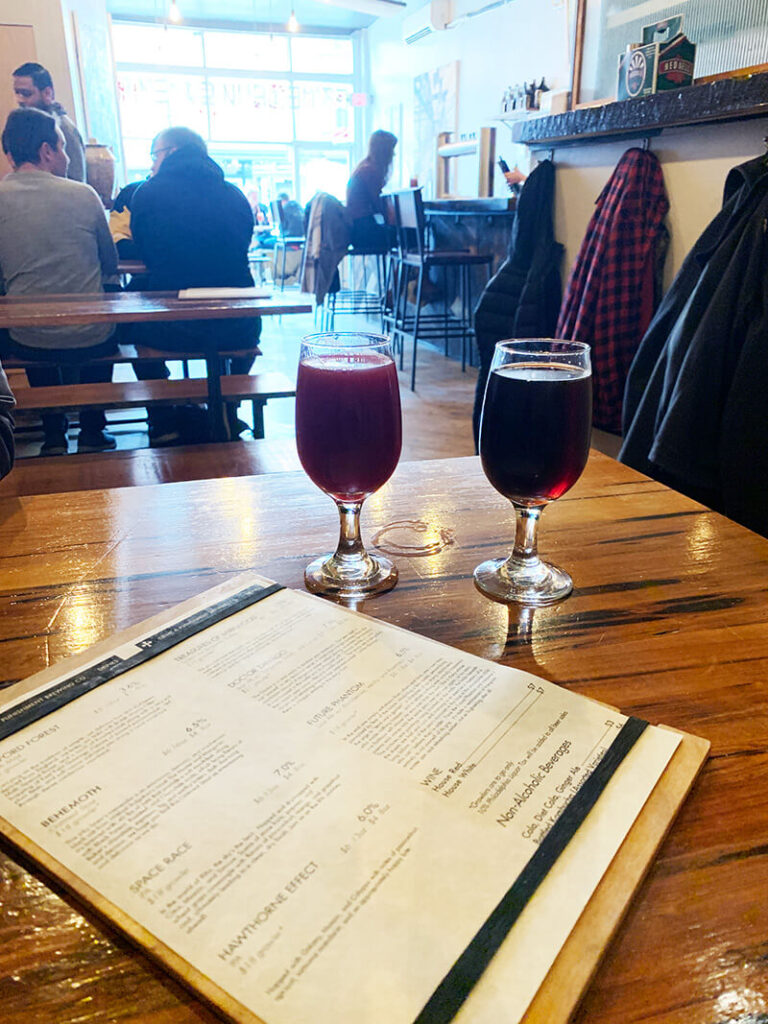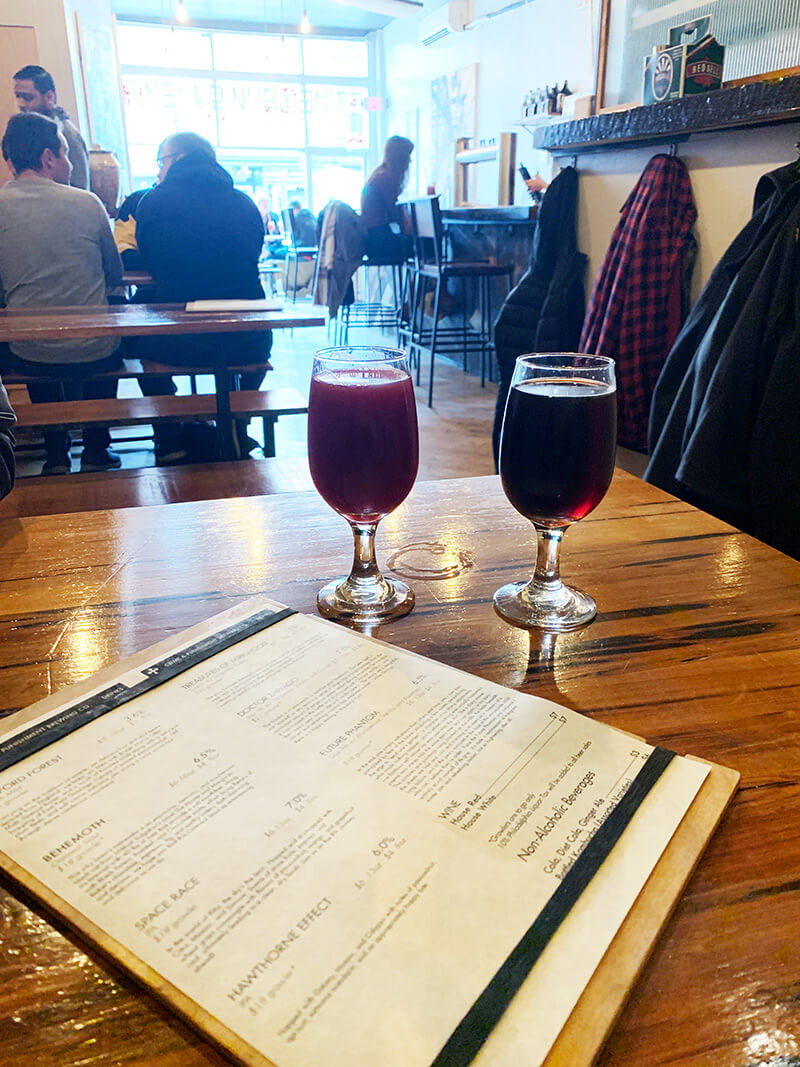 Crime and Punishment didn't offer flights, so we only got the one glass, as we wanted to pace ourselves for the additional breweries, but we definitely want to come back and try their other selections. They also offer food, so this would be a good place to have a small get together with friends. We're definitely a fan.
Crime and Punishment Brewing Co. is located at 2711 W Girard Ave.
Love City Brewing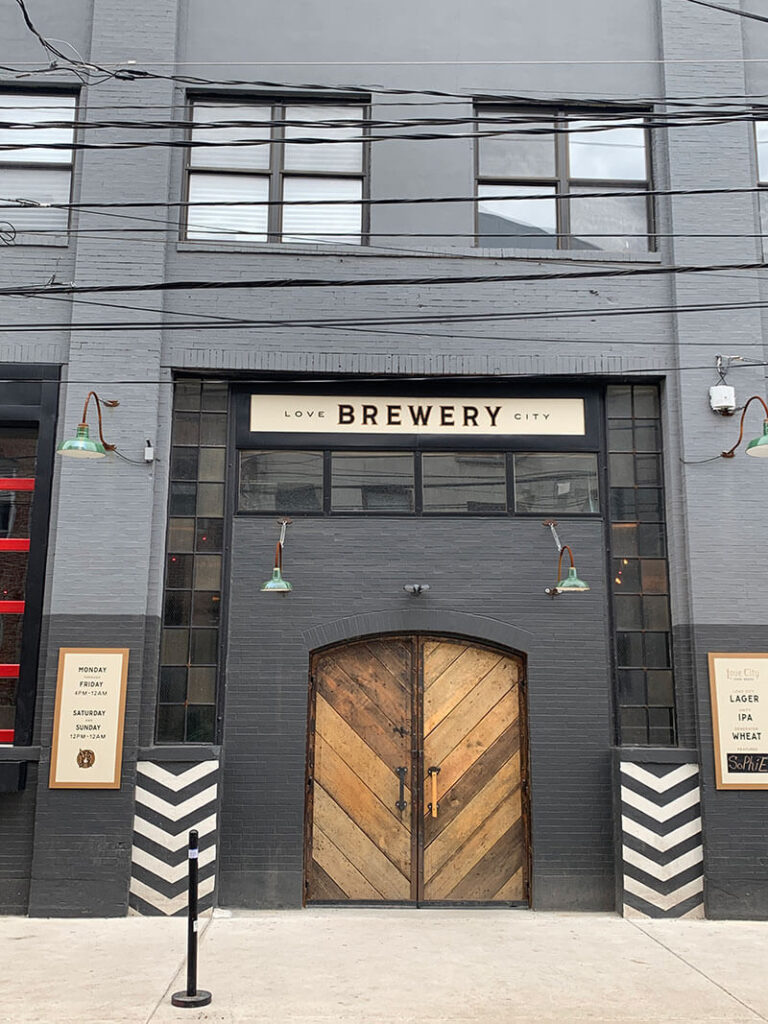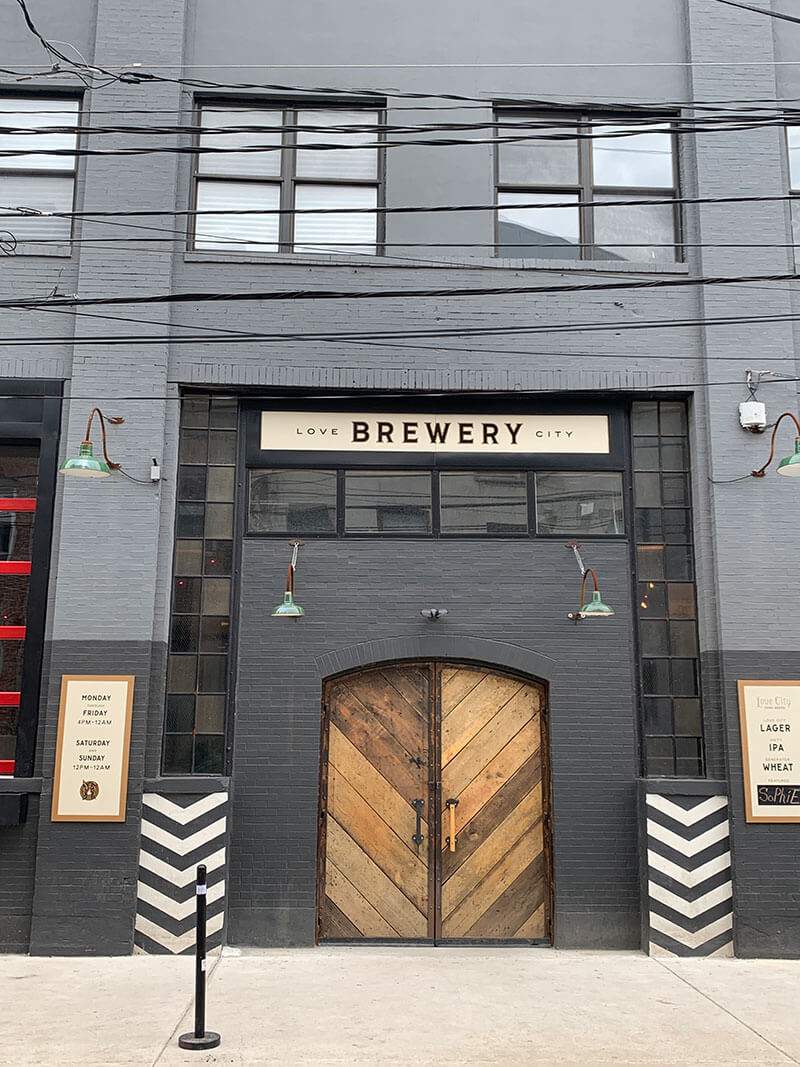 Our second stop was Love City Brewing. This building was much larger, so you could come here with a big group and have plenty of space. They had a bigger selection of beers, so we got a flight and chose the Love City Lager, Sylvie Stout, Sunday Love Blackberry Saison and the Heat Miser Winter Warmer. They were all very different, but we liked them all.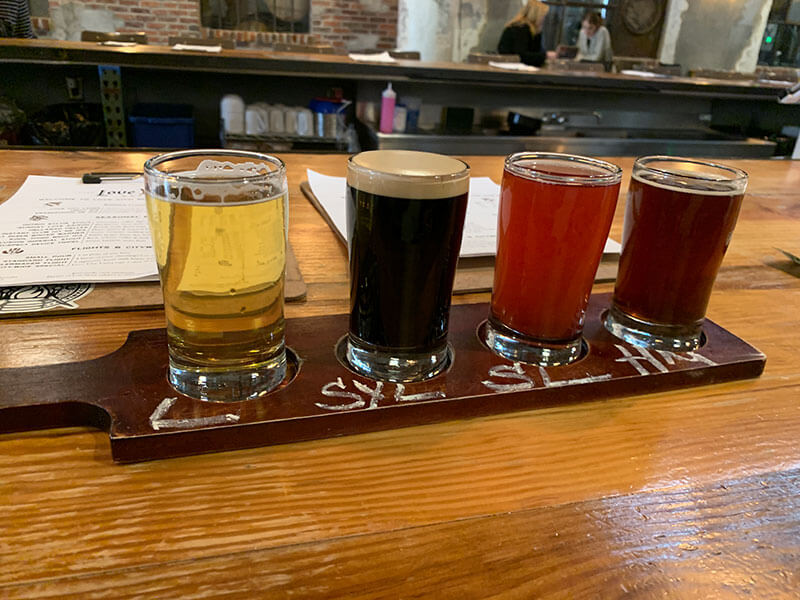 A cool thing about this place is that they have a food truck parked inside the building, so along with the snacks they offer, you can get full meals. They also do a lot of events throughout the month, so it's a good place to hang out. We definitely want to come back with friends.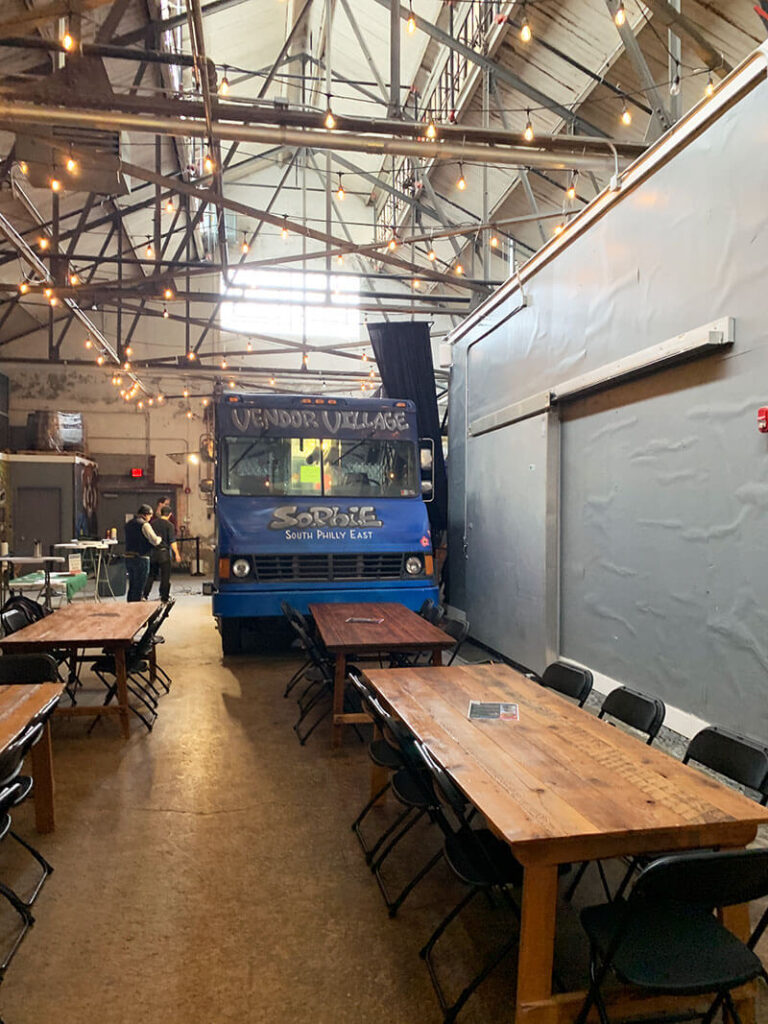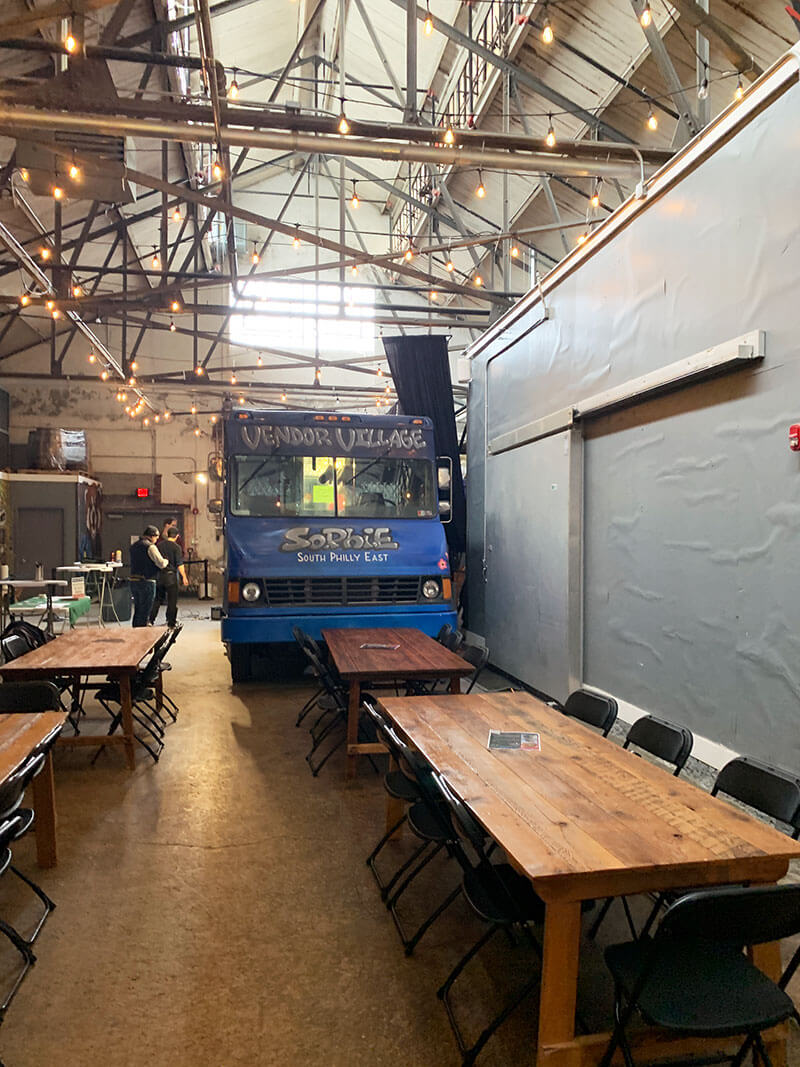 Love City Brewing is located at 1023 Hamilton St.
Yards Brewing Co.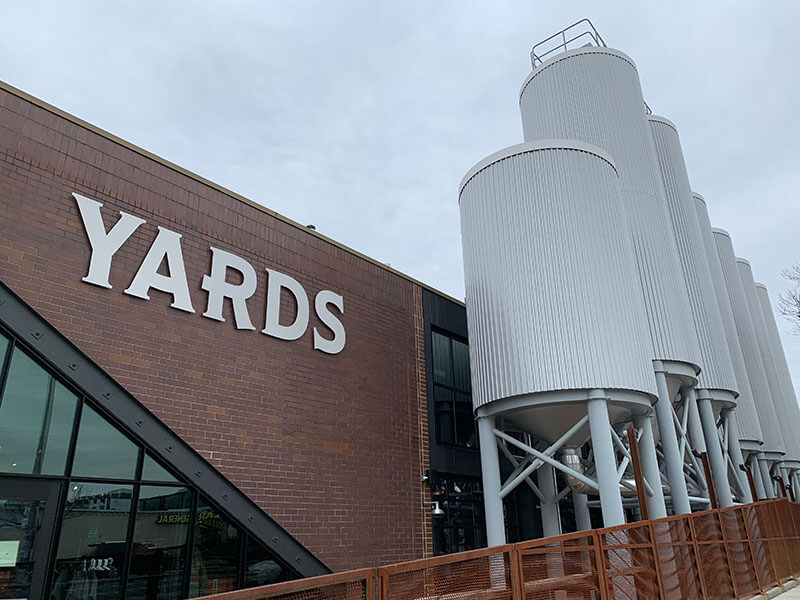 Our third stop was Yards Brewing Co. Since it was just a few blocks away, we were able to keep our car parked and walk. (parking is a luxury in Philly!) Out of all the breweries we visited, Yards is the biggest and most well known. They have greatly expanded over the years and you can get their beer in a lot of places in the city. Somehow, we have never actually visited their facility.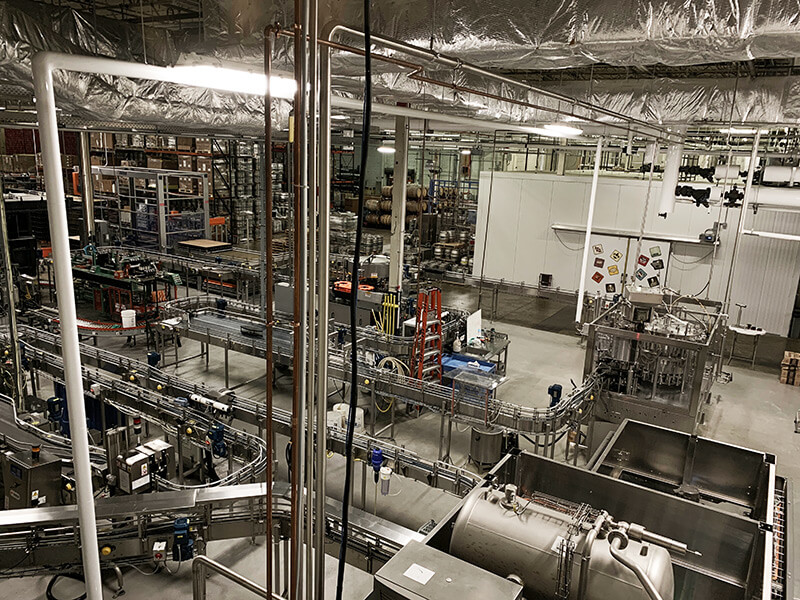 The inside of this place was huge! Their taproom offers 20 beers on tap and a full menu. They also have a spacious upstairs bar area and outdoor seating in the spring and summer months. They offer tours of the facility, where you can learn how their beers are brewed, bottled and canned. You could definitely spend a few hours here and not be bored.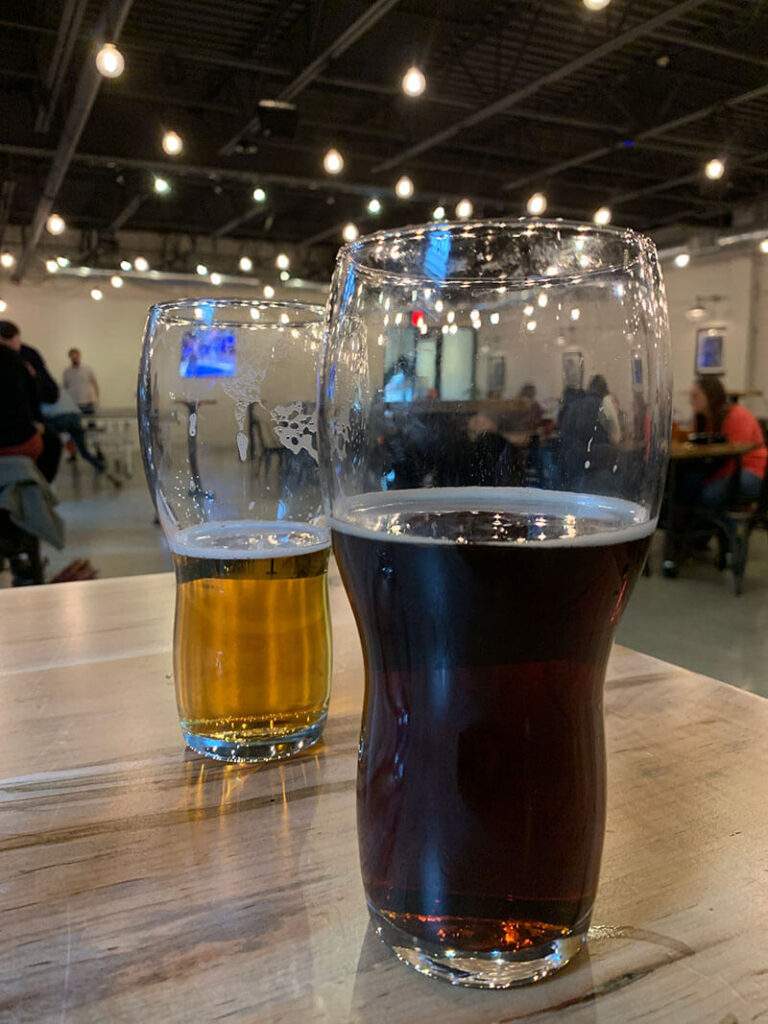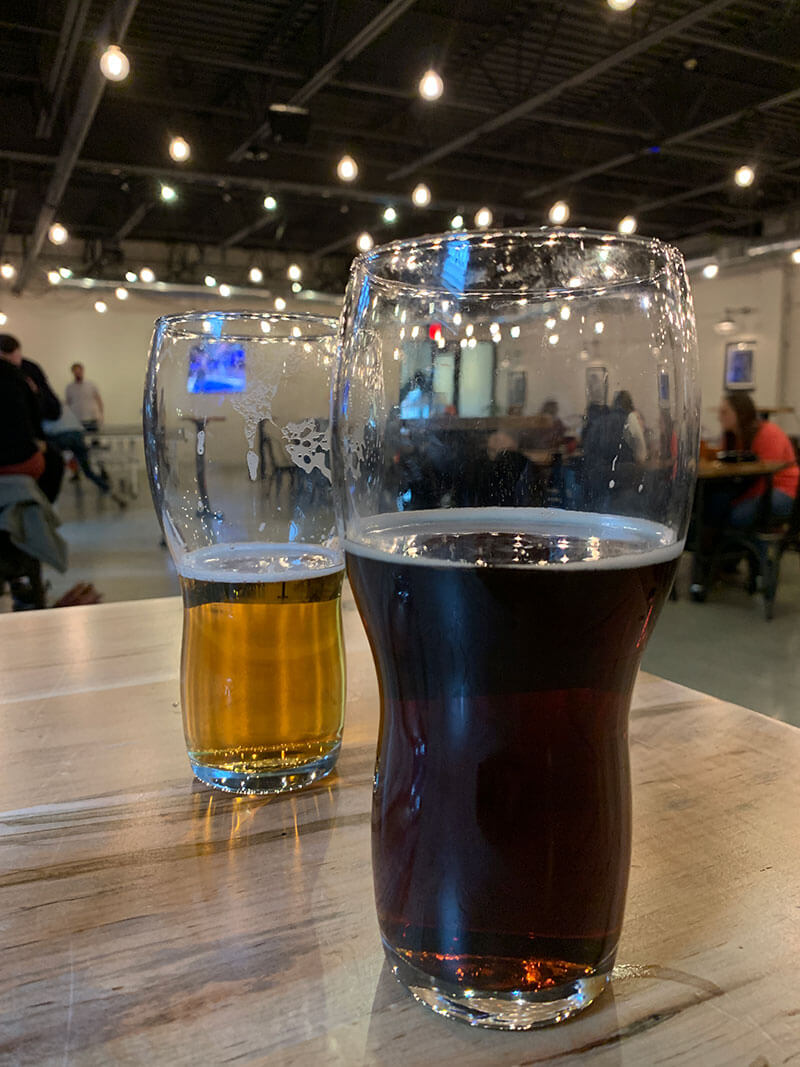 I got the Poor Richard's Spruce Ale and Mark got the Brawler. To be honest, I wasn't a huge fan of the beer I tried, but Mark loved his. I'm not a huge fan of hoppy beers or IPA's, so this wasn't the brewery for me. If that's your thing, you will likely love Yards. That being said, even though I wasn't a huge fan of my beer, I would come back. I think the tour would be interesting and I'd like to try their food menu.
Yards Brewing Co. is located at 500 Spring Garden St.
Roy Pitz Barrel House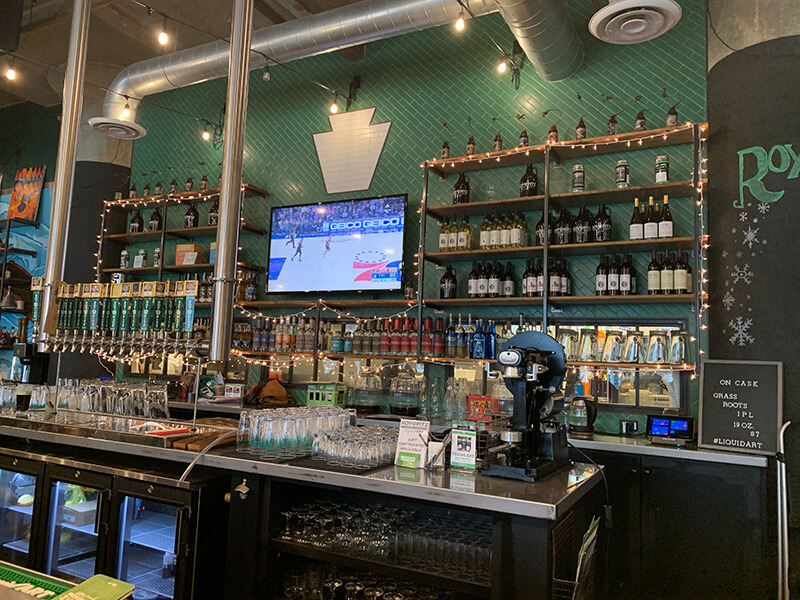 Our final destination was the Roy Pitz Barrel House. Located just down the road from Yards, this was another one we could walk to.
This place wins for the most interesting flavored beer we've ever had. We got a flight which included their Sour Hound, Cherry Hound. Best Blonde and Denim Coffee beers. The Denim Coffee tasted just like coffee and the Sour Hound reminded me of iced tea. I liked all the ones we tried, while Mark wasn't a fan of either of the Hound beers (he isn't big into sours) but really liked the others.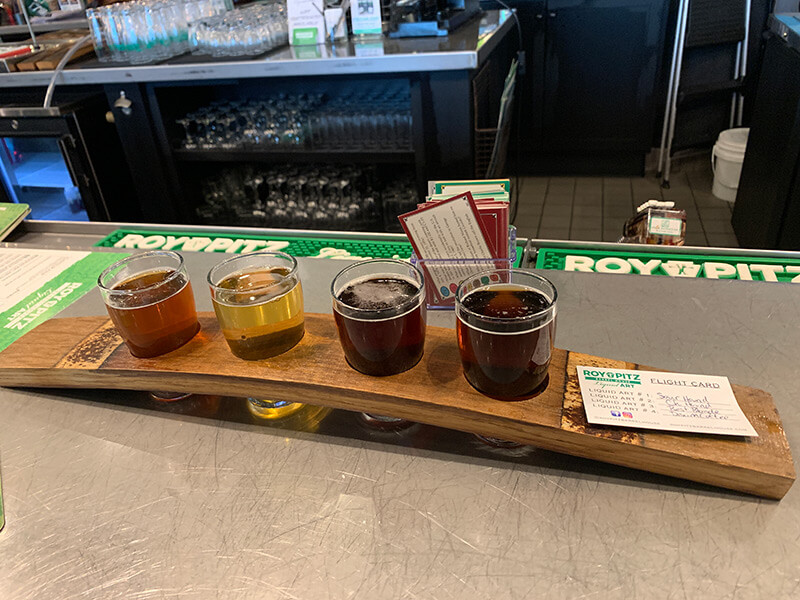 I really liked the decor and overall atmosphere in this place. There were really pretty murals painted on the walls and lots of interesting art pieces. They did have a food menu, but we found the prices to be a bit high, so I'd recommend coming just for drinks, as the prices for drinks were about the same as all the other places.
Roy Pitz Barrel House is located at 990 Spring Garden St.
We had a very fun day visiting 4 new breweries in our city. We look forward to returning to these 4 places but also checking out some of the other breweries in the area that we haven't been to. The great thing about Philadelphia is that there are always new places to try.
If you're a beer lover planning a visit to Philadelphia, we highly recommend checking out these 4 unique breweries!
Save to Pinterest