Charleston, South Carolina is a beautiful coastal city with Southern charm. It's known for its rich history and welcoming people. This unique tiny house Airbnb, located just outside the city, sleeps 4 people and has everything you'd need for a comfortable stay!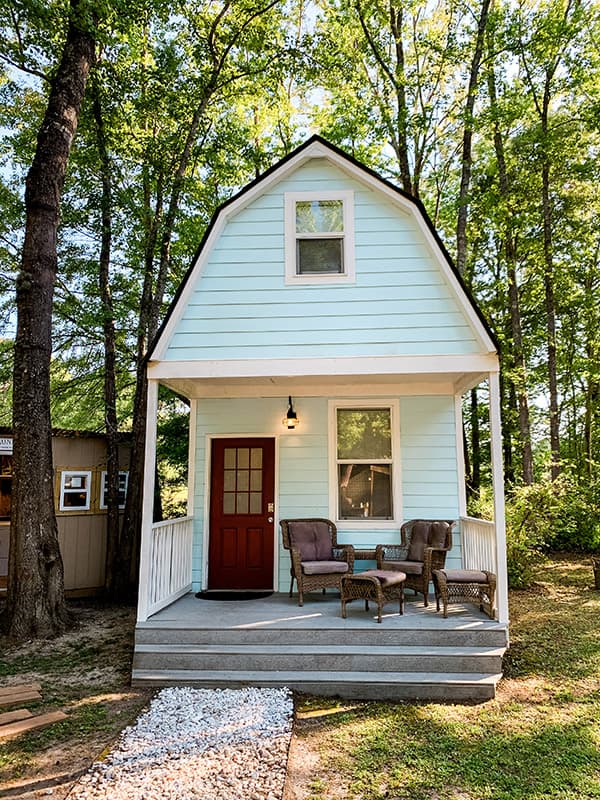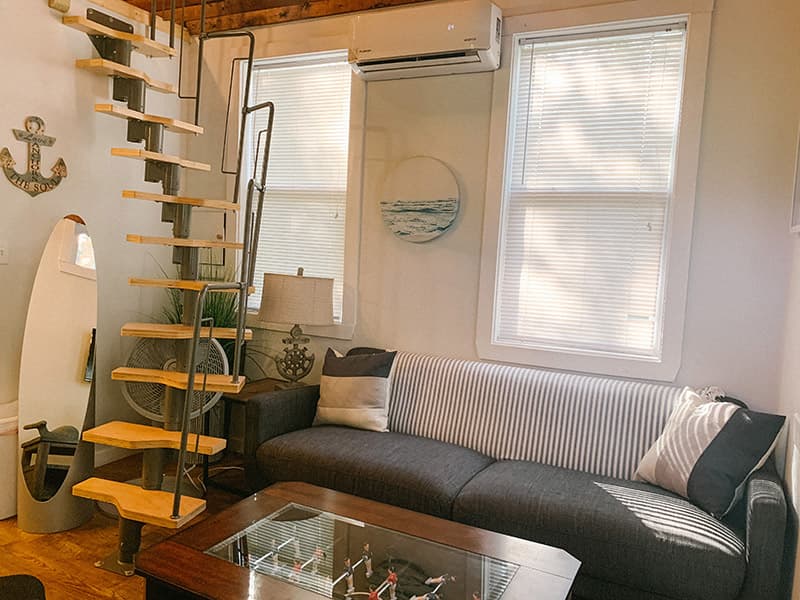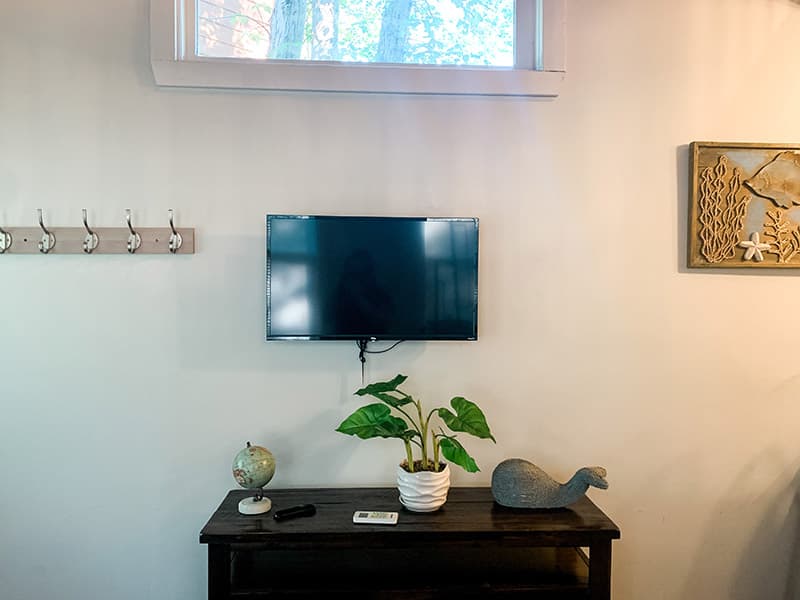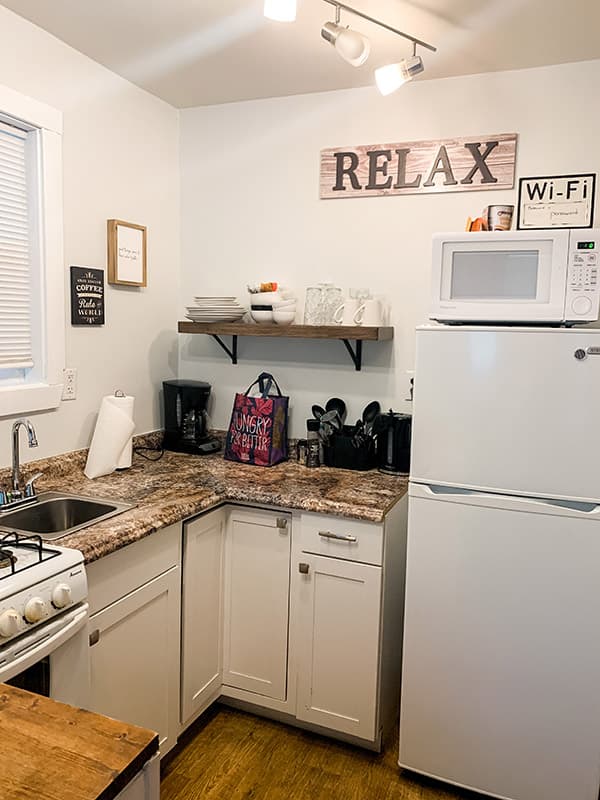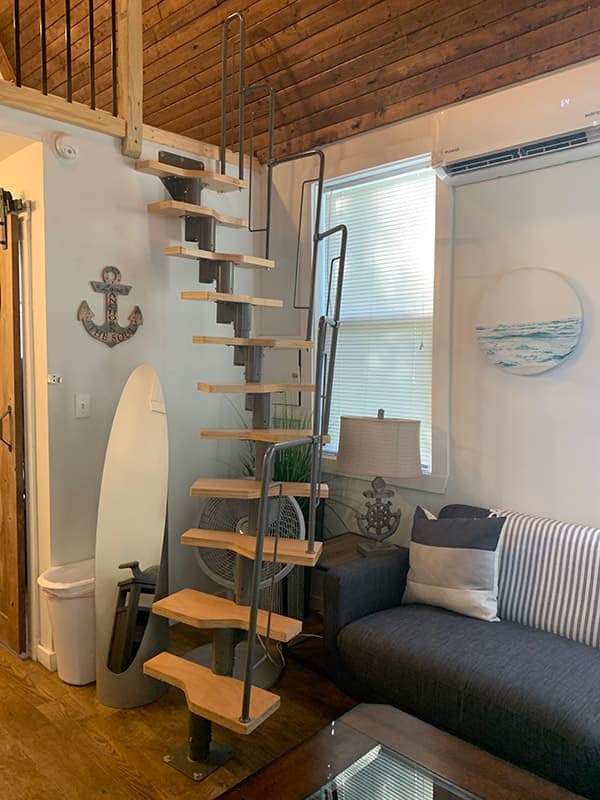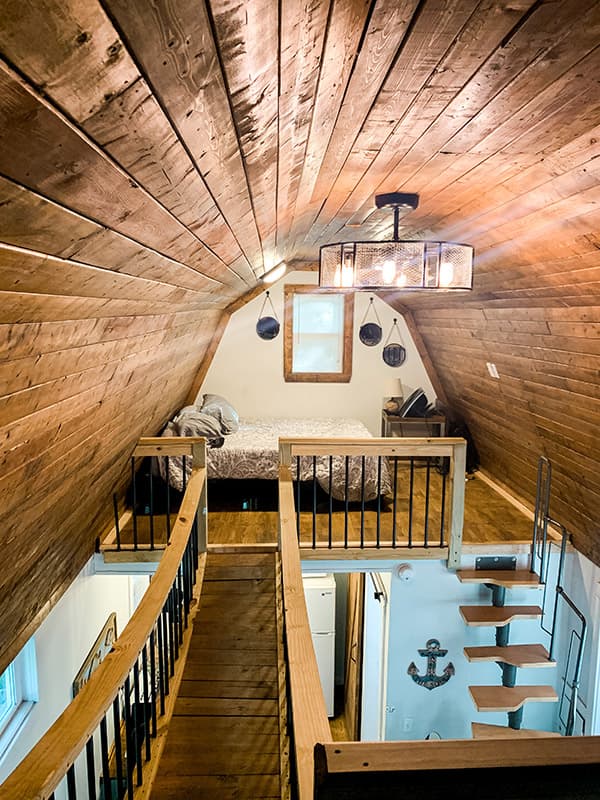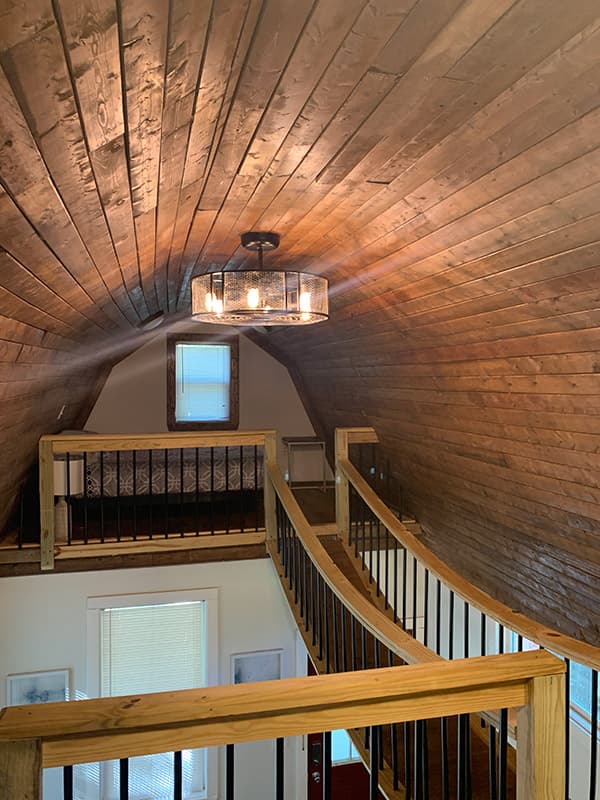 Although this home is small, it sleeps 4 people comfortably. The most unique feature of this tiny house Airbnb was this bridge connecting the two bedrooms.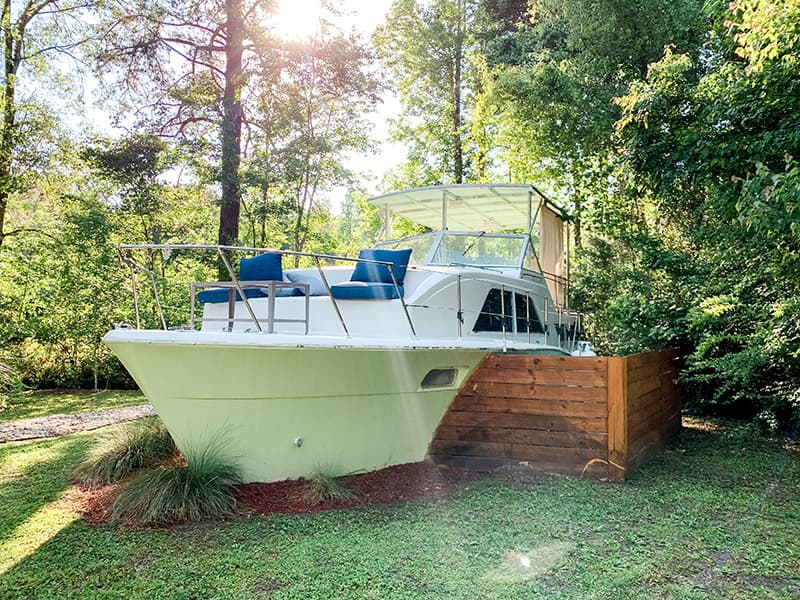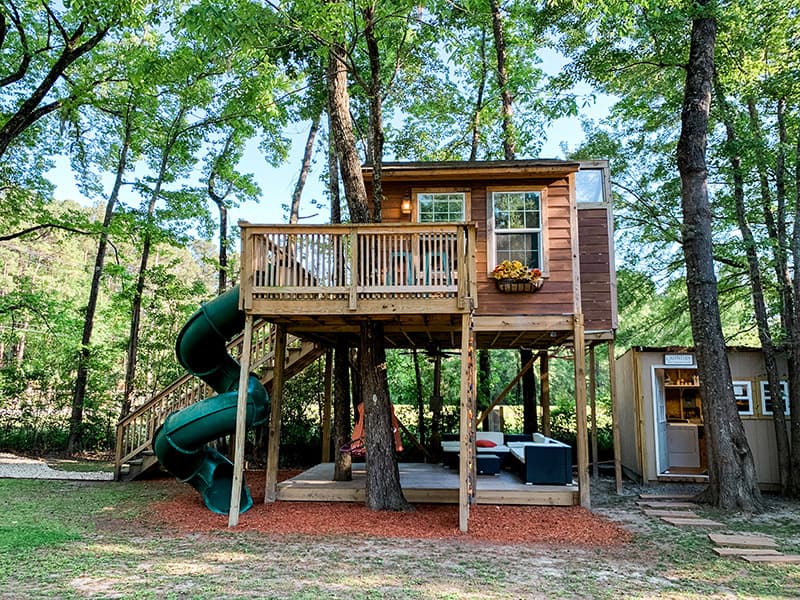 This home is actually 1 of 3 unique stays on the same property. You also have the option to stay in a houseboat or a funky treehouse.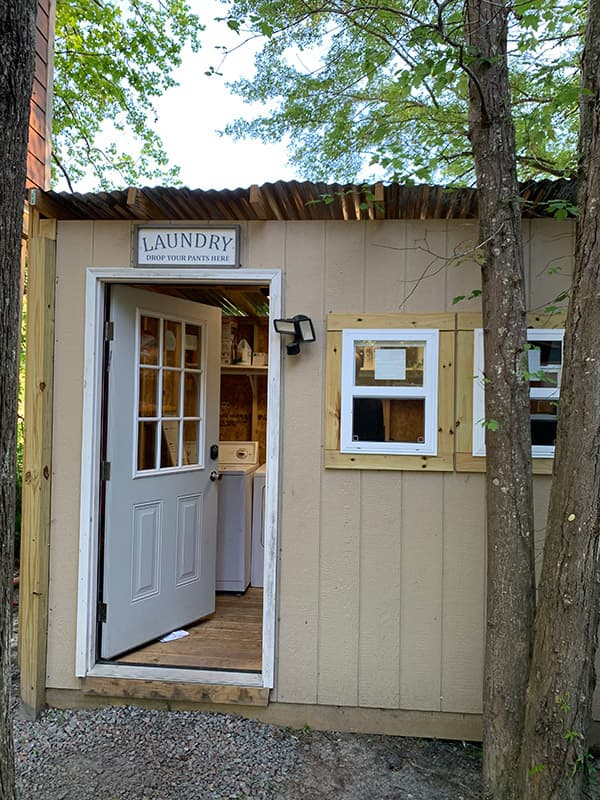 They also have a laundry room on the property if you need to do laundry.
This tiny house is located in Summerville, South Carolina, about 30 minutes outside of downtown Charleston. Check out the listing on Airbnb to book this tiny house.
Quick Details
Location: Summerville, SC (about 30 minutes outside of Charleston)
Beds: 2 (one queen, one double)
Baths: 1
More information and to book: Click Here