Are you looking for a unique list of things to do in Tampa? Below are some of my favorite and unique places to visit in Tampa.
I didn't want to create another generic list of "Things to do in Tampa" and list off the same places like Busch Gardens and the Florida Aquarium. Those places are great fun but they make it on every "to do" list.
Yes, this list covers places outside Tampa. But we Tampa natives know that basically means Hillsborough, Pinellas, Manatee, Sarasota, and Pasco counties! 🙂
Everything is spread out in the state of Florida. It's common to drive 30+ minutes to get anywhere!
Interactive Google Map
Use the interactive map below to see the exact locations for each restaurant. Use the full-screen button to open the map in a new window. This is helpful while on a mobile device.
10 Unique Places to Visit in Tampa (this list is not in any particular order):
1. Wat Mongkolratanaram Thai Temple
5306 Palm River Rd, Tampa, FL 33619 | Website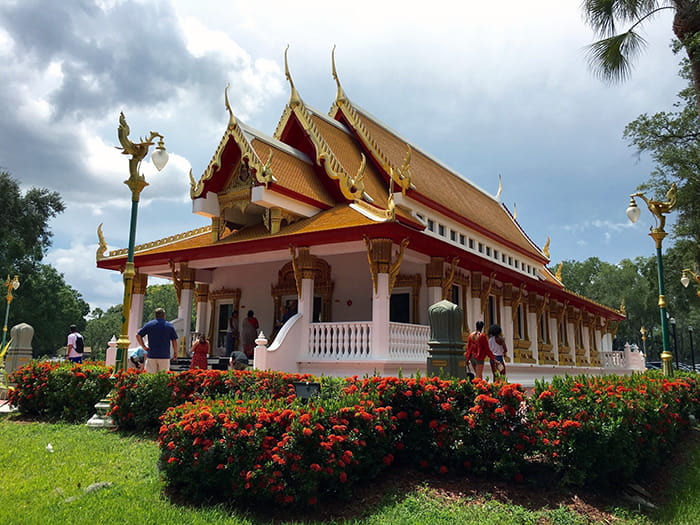 Photo Credit: TripAdvisor
Wat Mongkolratanaram has an amazing Sunday market. My friend told me about this place a few years ago and since then it's blown up! They open at 8:30 am, make sure you get there by 10 am. All of the food markets will start to run out of food by noon. When you first show up you will be amazed that a place like this exists in Tampa. It's like a small piece of Thailand in Florida!
The main attraction of the Sunday market is the food vendors. There's plenty of different types of Thai food to try. The most popular meal is the beef and pork soup called "Guiteow." It's very similar to a "Pho" soup. I recommend getting this first because the line can get very long. Other main courses are chicken curry dishes with vegetables and "Phat Thai," a vegetable and noodle dish.
If you visit their website, you might be able to catch a really big event. One time Barbara and I went during an event that allowed us to purchase food and household items for the monks that live there.
Make sure to visit inside the temple and learn about the different workshops they offer.
Note: The Sunday market is open from 8:30 am to 1:00 pm and is cash only.
#2 Ringling Museum
5401 Bay Shore Rd, Sarasota, FL 34243 | Website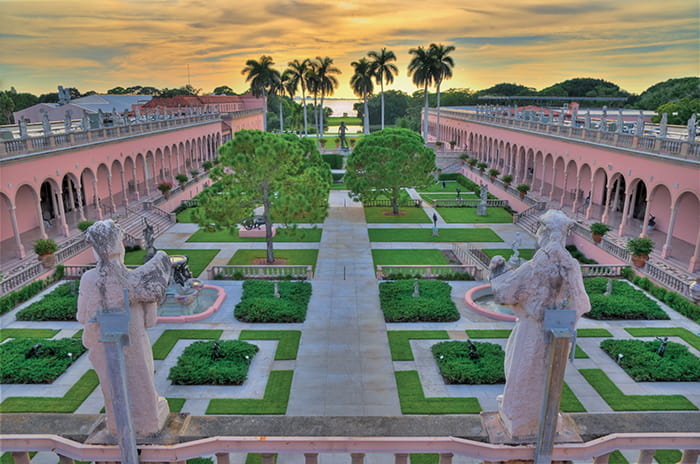 Photo Credit: TripAdvisor
The Ringling Museum is a great way to spend a day and take in some history. The grounds are huge with several attractions such as the State Art Museum of Florida, the historic Ca' d'Zan Mansion, Bayfront Gardens, an Art Library, the Circus Museums, and the Historic Asolo Theater.
The Art Museum is a must see! It's 31 galleries filled with works of antiquities, old masters and modern visionaries. In 1925, circus impresario John Ringling (1866–1936) decided to build an art museum, both as a legacy meant to outlast his business interests and as a memorial to his wife Mable and himself. By sharing the arts of Europe with the people of Florida, Ringling sought to educate and encourage curiosity for the wider world.
Another great attraction is the Circus Museum. Visitors to the museum will find performers' wardrobes, performing props, as well as all types of equipment, including beautifully carved parade wagons, sturdy utility wagons, tent poles, massive bail rings that suspended the tent canvas and even a cannon that shot fearless performers across the big top.
Tip: I highly recommend taking the 20-minute drive to Yoder's restaurant if you want to experience another unique place nearby.
#3 Manatee Viewing Center
6990 Dickman Rd, Apollo Beach, FL 33572 | Website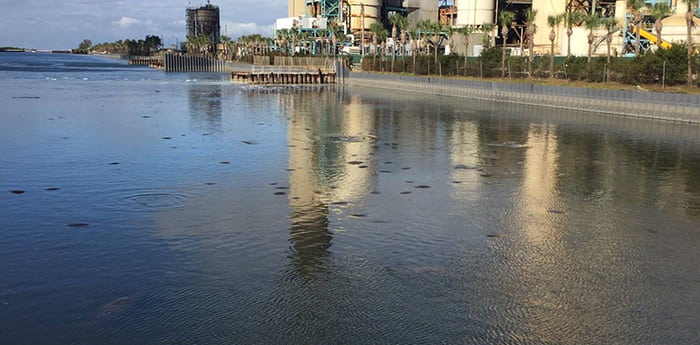 Photo Credit: Facebook
The Manatee Viewing Center is a very unique place to make a quick visit. This attraction isn't very big, so you might only spend an hour or so here. The main attraction here is, of course, seeing all the manatees. On a good day, you can see hundreds of manatees from the viewing docks. The reason why so many manatees show up here is because they are attracted to warmer waters from the power station. Since the Big Bend Power Station was built they noticed that tons of manatees were making this area their home. They decided to make it open to the public for viewing. When you visit here, you will also learn a lot of information about the power station and its technology.
Tip: Since this is a small attraction, we recommend you visit this place when passing through to another attraction like the Ringling Museum.
#4 The Castle
2004 N 16th St, Tampa, FL 33605 | Website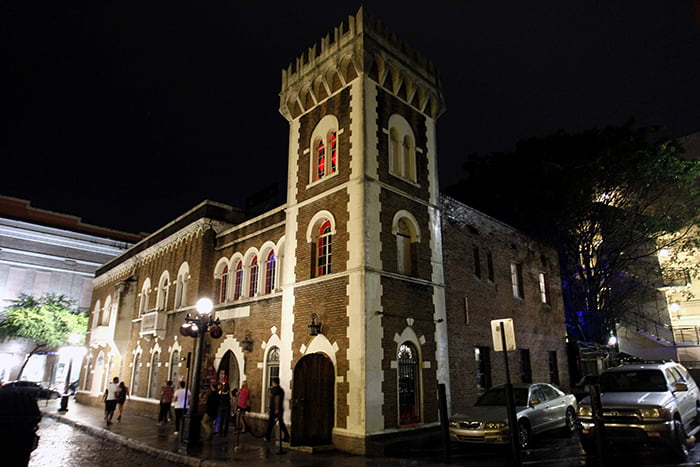 Photo Credit: Tampabay.com
Okay, this place won't be for everyone but it's definitely unique and one of my favorite places in Tampa. What is the Castle? It's a gothic nightclub that's been around since 1992. There are 3 different areas for music and 5 areas to hang out. They have themed events throughout the year, but the biggest party is on Halloween! Trust me if you want to have an amazing Halloween that you won't ever forget, plan to come here on Halloween night.
The reason why I've always loved this place is because they are open to anyone! They live by the following quote "Everyone is welcome, nothing is taboo". I have nothing but respect for a business that is open to all walks of life.
Tip: If you want to get a taste of the music that the DJs play at the Castle, listen to their weekly podcast "Communion After Dark". As a Tampa native that now lives in Philadelphia, I do miss the Castle! Listening to the podcast every Monday brings me back to the good times I've had at this club.
#5 Tarpon Springs Sponge Docks
735 Dodecanese Blvd, Tarpon Springs, FL 34689 | Website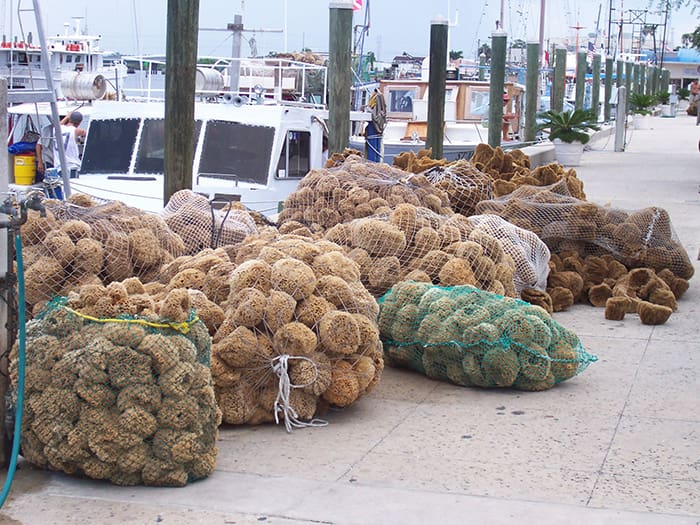 Photo Credit: TripAdvisor
The Sponge Docks in Tarpon Springs is a fun and unique attraction. Tarpon Springs is home to a large Greek Community, so you'll find some of the finest Greek Restaurants, Markets, and Bakeries in the Country. Since sponges are the main attractions you will learn a lot about the history of the sponge industry. Make sure you check out a boat tour. They will show you exactly how they dive for sponges.
When we visit the Sponge Docks we always head over to Hellas Restuarant and Bakery for lunch.
Tip: There isn't a lot of shade in this area so make sure to bring sunscreen during the summer months.
#6 Skatepark of Tampa
4215 E Columbus Dr, Tampa, FL 33605 | Website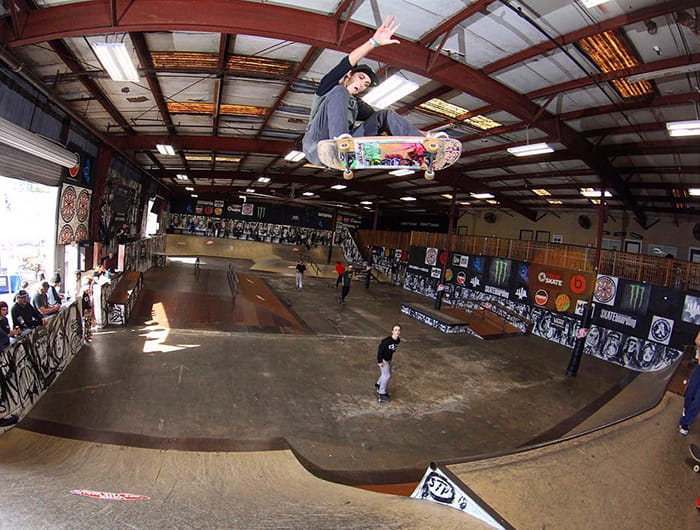 Photo Credit: Facebook
Here's another very unique place to visit in Tampa that might not be for everyone, but you can't ignore its history and uniqueness. The Skatepark of Tampa is often abbreviated as the SPoT and it's most popular event is the Tampa Pro competitions in March. This place is considered one of the top skateboarding venues on the east coast of the United States. The skatepark is open throughout the week and offers public skating and BMX on select days.
Fun Fact: The Skatepark of Tampa has been featured in the Tony Hawk video game franchise.
#7 Centro Ybor
1600 E 8th Ave, Tampa, FL 33605 | Website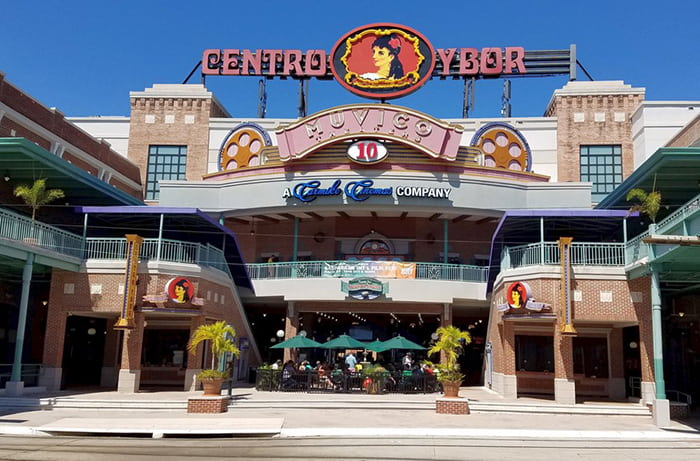 Photo Credit: Yelp
Centro Ybor is the central hub of Ybor City. This hub is home to really cool places like the Improv Comedy Theater, Tampa Bay Brewing Company, and the Hyppo. Surrounding Centro Ybor are dive bars, music venues, nightclubs, shops, and restaurants. Ybor City is really the only nightlife you are going to experience in Tampa. There hasn't been an alternative to the nightlife that Ybor can offer.
Tips: It can get pretty crowded on the weekends because people from all around the area are looking to go out and party. Take an Uber if you plan to drink, cops are all over the place in Ybor looking for DUI drivers.
#8 Weeki Wachee Springs State Park
6131 Commercial Way, Spring Hill, FL 34606 | Website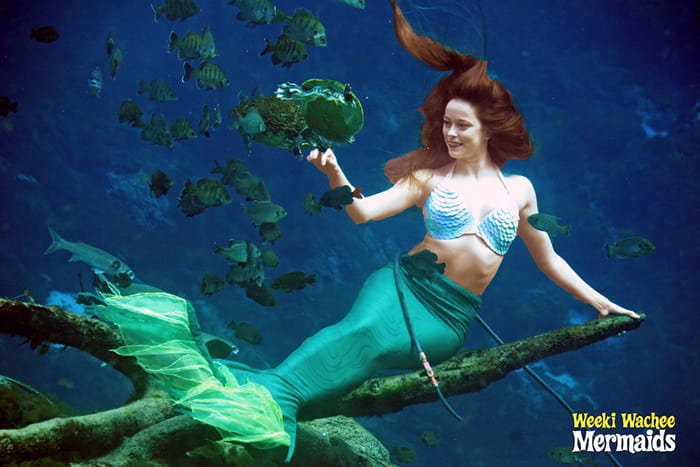 Photo Credit: Facebook
Weeki Wachee is one of those cheesy touristy attractions that you will find in any Florida travel book. This place has been around since 1947 and continues to operate to this day. The main attraction is the mermaid show. The state park is also home to a riverboat cruise, wildlife show and a water park called Buccaneer Bay.
The mermaids are now world-famous and can draw large crowds. I've watched some videos on the mermaid training and what they are required to do while under the water. I have nothing but respect for them and their hard work to perform this live, underwater show.
#9 Tampa Theatre
711 N Franklin St, Tampa, FL 33602 | Website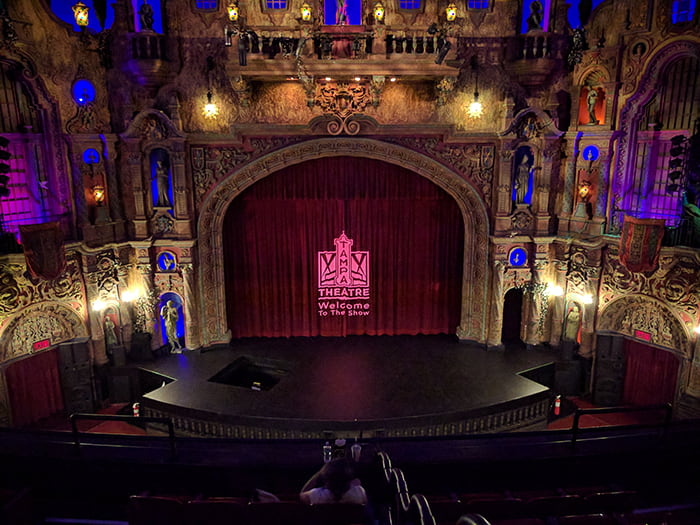 Photo Credit: TripAdvisor
The Tampa Theatre might be my favorite building in all of Florida. It was built in 1926 and has undergone many restoration projects to maintain its original splendor as well as equipment upgrades to provide a modern movie-going experience. When you walk through the front doors, you will feel like you stepped back in time! It's rare to experience this unique feeling in Florida.
One of my favorite things to see here is them playing the Organ before each show. It's an experience that must be seen in person!
Tip: I highly recommend watching a classic horror movie in October.
#10 Dali Museum
1 Dali Blvd, St. Petersburg, FL 33701 | Website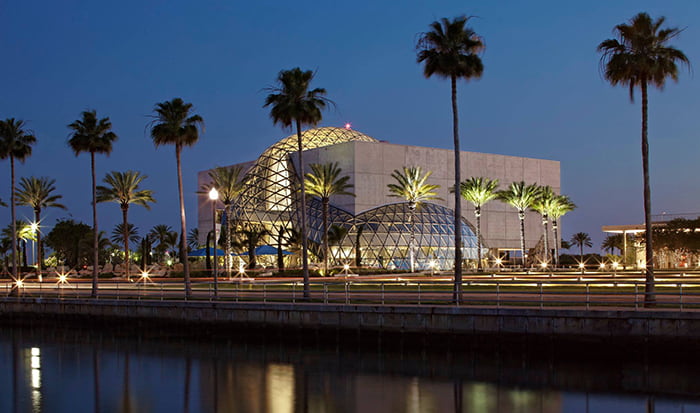 Photo Credit: Facebook
The Dali Museum in St. Pete is a very cool museum to visit. The building and grounds outside are pieces of art of themselves. The museum is full of details that fit Dali's style. The collection includes over 2,100 works from every moment and in every medium of his artistic activity, including oil paintings, many original drawings, book illustrations, artists' books, prints, sculpture, photos, manuscripts and an extensive archive of documents.
Tip: The weekends can get pretty crowded. I recommend visiting during the week for a better experience.
Remember when you're visiting a new place, explore new areas on foot and walk off the "beaten path". I have found some of the coolest things when I would randomly stroll down a side street. 
Save to Pinterest