Do you have 48 hours to spend in Tampa, Florida? Tampa is a great destination for a weekend trip. Here is a list of some of our favorite things to do in the Tampa area. 
We are not including tourist attractions like Busch Gardens or Lowry Park Zoo. While those places are fun, we wanted to give a list of more unique places or places that locals visit.
Here are our top picks for a fun weekend in Tampa.
Interactive Google Map
Use this interactive Google Map to help you follow along and plan out your weekend in Tampa. Click the full-screen button to open in a new window. This is especially helpful on a mobile device.
Saturday
Eat Breakfast at Three Coins Diner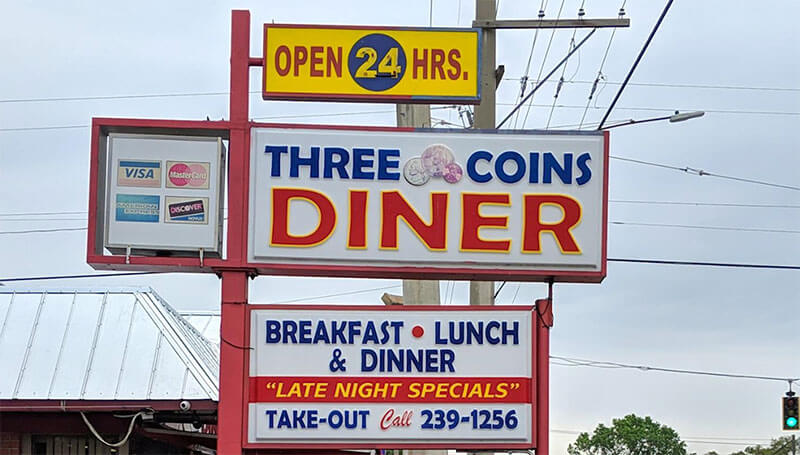 Photo credit: That's So Tampa
Growing up in New Jersey, one of the things I really missed about living in Tampa were diners. That was until I went to Three Coins, one of the only legit diners in Tampa. Nothing fancy, serves all-day breakfast and is open 24 hours. It's a great place to get a good meal for cheap. Start here for breakfast and you won't be disappointed.
Three Coins Diner is located at 7410 N Nebraska Ave, Tampa, FL 33604
Hang Out at Armature Works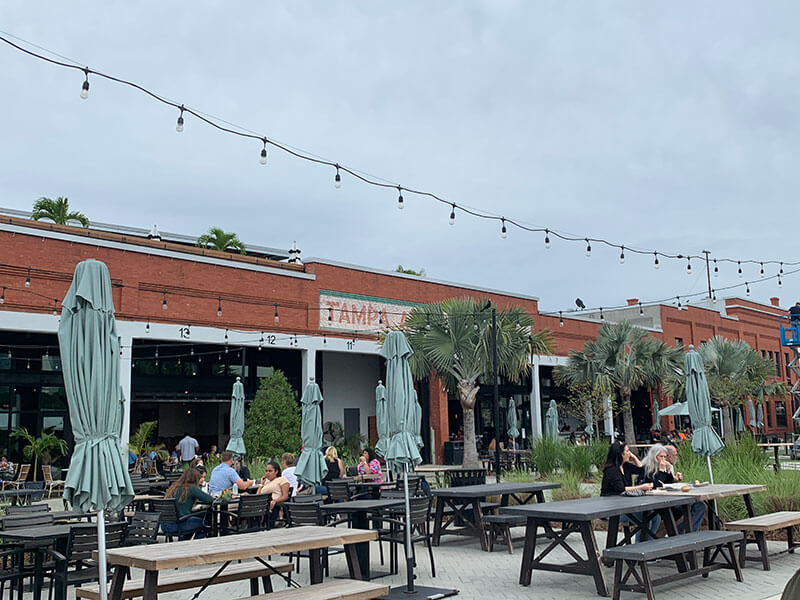 Armature Works is a mixed-used space located in the Tampa Heights neighborhood. Formally a storage and maintenance facility for Tampa Electric streetcars, the building, dating back to 1910 has been repurposed into a fantastic hangout space overlooking the Hillsborough River.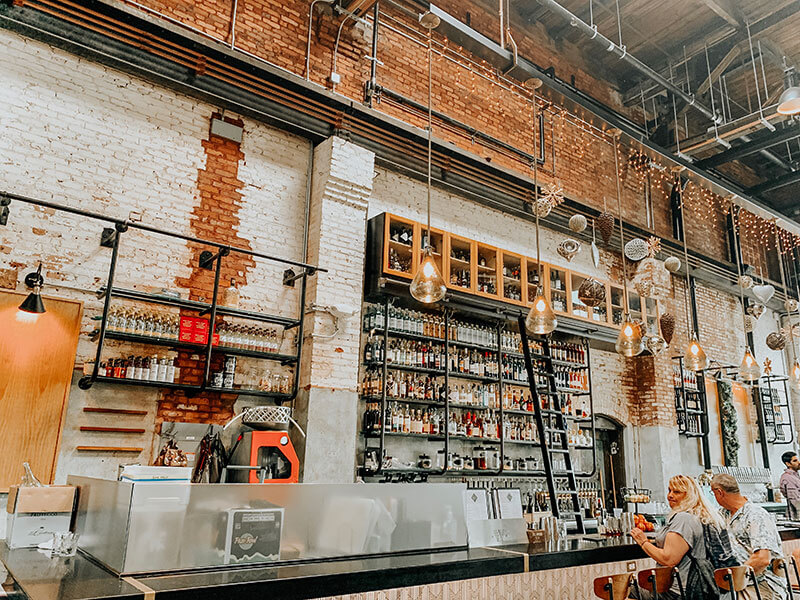 Inside, you'll find several eateries, a public market, bars and pop up shops. They also have multiple event spaces and a co-working facility on the second floor. They have lots of outdoor space, so it's a great place to hang out or bring the family.
Armature Works is located at 1910 N Ola Ave, Tampa, FL 33602
Get A Cuban Sandwich at La Segunda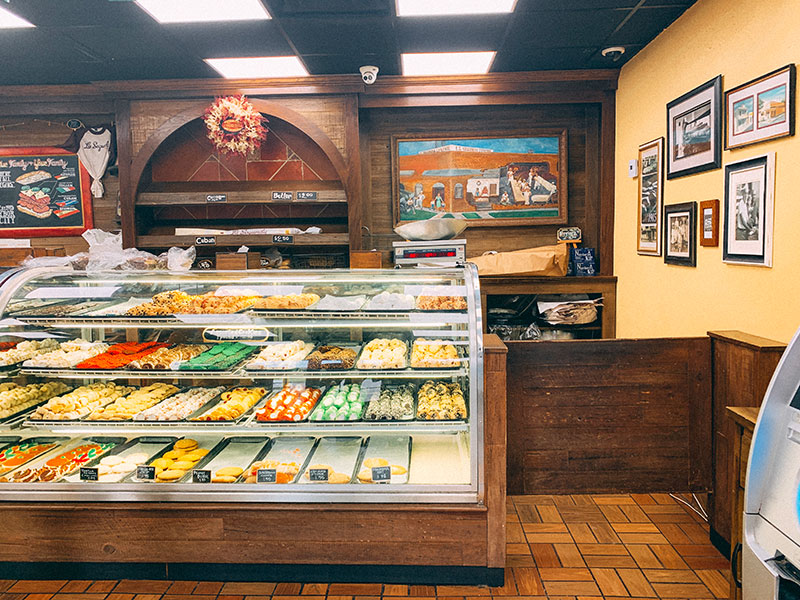 When in Tampa, you have to get a Cuban sandwich and La Segunda is the place to go. They have been baking since 1915, so they know what they're doing. Their fresh Cuban bread and pastries are delicious. Open daily from 6:30 am to 3:00 pm, this a definitely a must-go when you're in Tampa!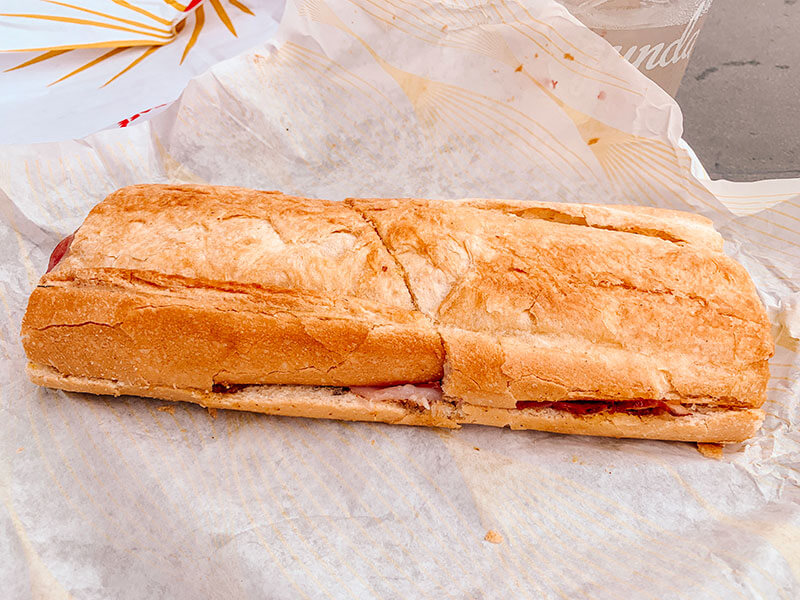 La Segunda has 2 locations:
Ybor City
2512 N. 15th Street
Ybor City, FL 33605
Kennedy
4015 W. Kennedy Blvd
Tampa, FL 33609
Get A Crazy (Good) Dessert at Bake'n Babes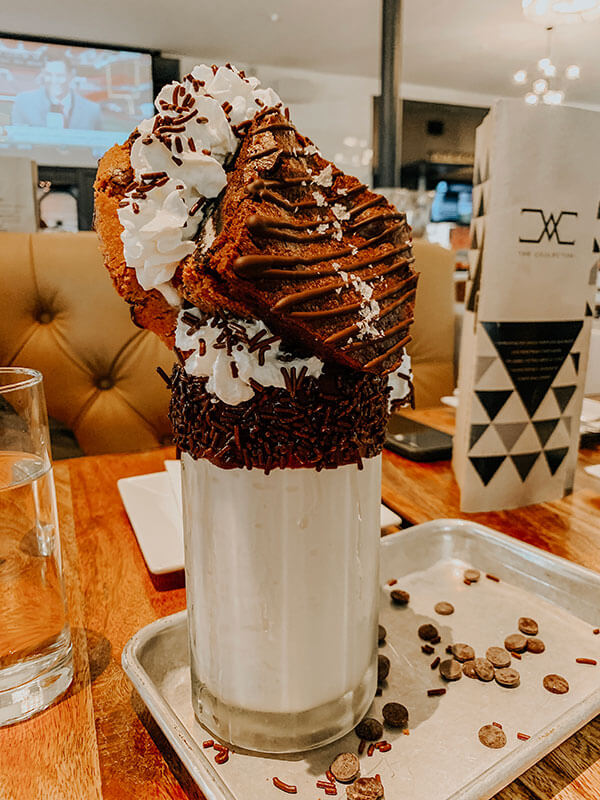 Located inside The Hall on Franklin,Bake'n Babes is a local bakery known for their over the top desserts. Their signature milkshake will cost you $20 but comes with a giant brownie and brownie on top. Yes, you read that right. We split it between 3 people and it was still a lot.
They also have a "freak shake", a seasonal milkshake that gained popularity when owner Julie Curry designed one inspired by the hip hop singer Lizzo. When we visited, the freak shake was topped with a caramel apple, cupcake and lit sparkler. How fun!
This a great place if you're a vegan or doing a paleo diet. They offer vegan ice cream as an option and sell paleo-friendly granola.
Bake'n Babes is located at 1701 N Franklin St, Tampa, FL 33602 (inside The Hall)
Get a Kava Tea at The Spookeasy Kava Lounge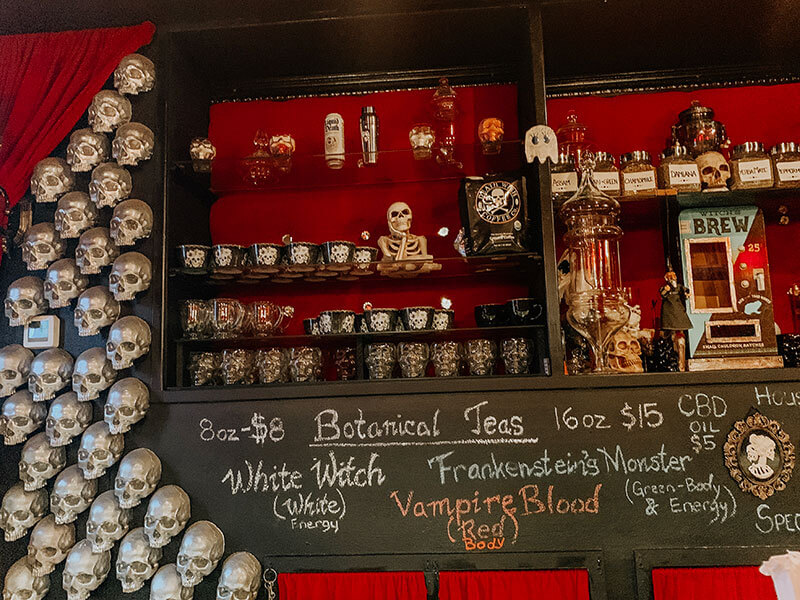 Visit the "most haunted kava bar in the world" at The Spookeasy Lounge in Ybor City. The Spookeasy offers a wide range of botanical and herbal teas and has a fun, haunted speakeasy theme. It's located in the back of The Stone Soup Company and even had a bookcase door you have to open to get inside.
You'll be greeted by a friendly bartender who will give you tons of information about the different teas they have available, which are all served in super cool skull glasses. They offer tons of different flavors that you can mix and match to get a unique tasting tea.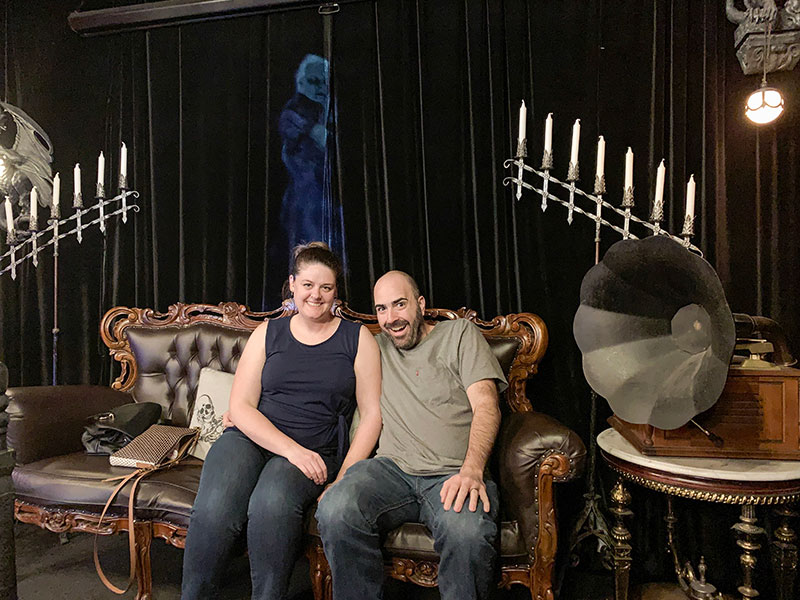 We had never been to a kava bar before, but we were glad we stopped by. Super friendly service and since we love anything Halloween related, we loved the decor.
The Spookeasy Lounge is located at 1919 East 7th Ave Tampa, FL 33605 (In the back of The Stone Soup Company)
Party at The Castle Ybor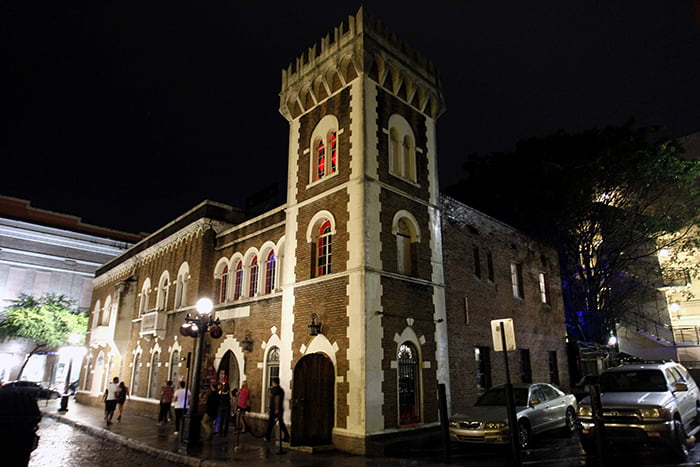 Photo Credit: The Castle Ybor Website
While other dance clubs have come and gone over the year, The Castle has stayed around for years as one of the most unique places in Tampa. A multilevel gothic club, it has three areas for music and 5 places to hang out.
They are known for throwing some pretty epic events, especially around Halloween. They generally play industrial dance music (except when they do 80s night) but even if that isn't your thing, The Castle welcomes everyone, living by the philosophy "Everyone is welcome, nothing is taboo".
The Castle is located at 2004 N 16th St, Tampa, FL 33605. It's open from 10:30 pm – 3:00 am Saturday and Sunday, unless there is a special event.
Sunday
Visit Wat Mongkolratanaram Thai Temple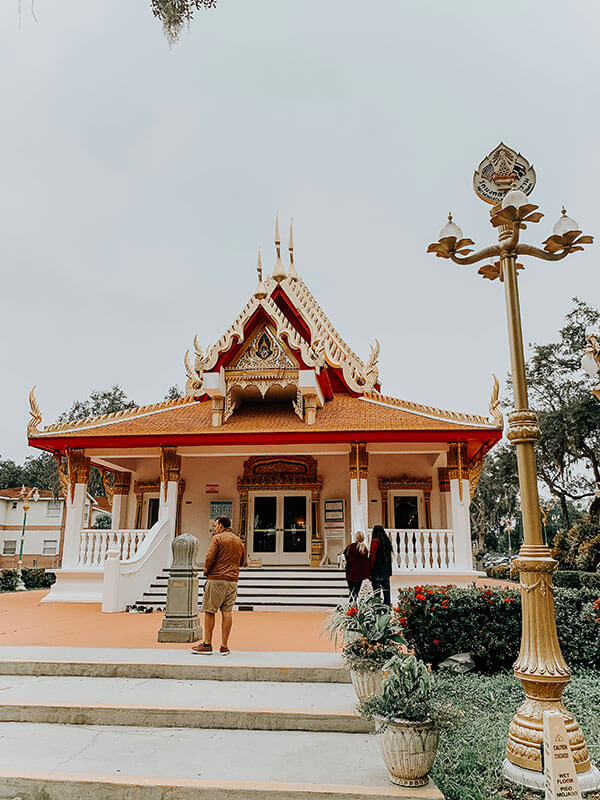 Going to the Sunday market at the Wat Mongkolratanaram Thai Temple was one of our favorite things to do when we lived in Tampa. It's like a little piece of Thailand located right on the Hillsborough River. They have tons of delicious food to try, including their popular beef and pork noodle soup called Guiteow.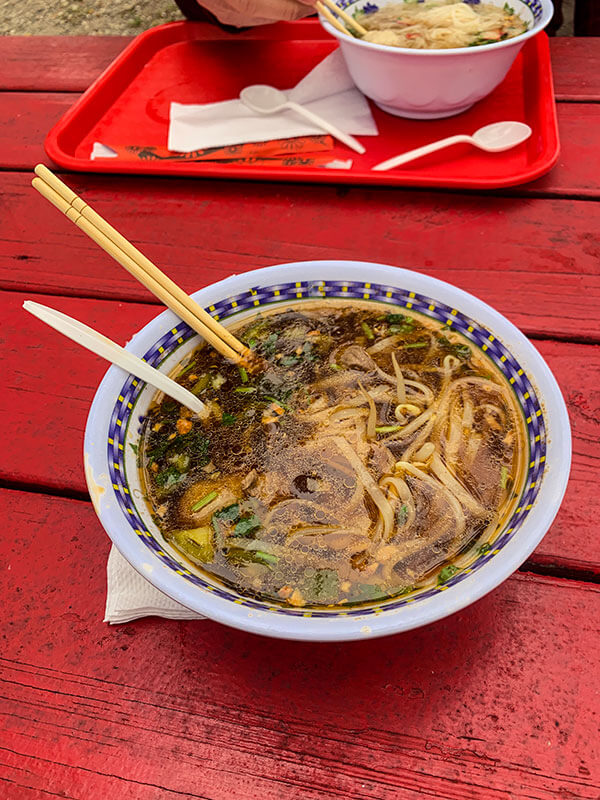 The market is only open on Sundays from 8:30 am – 1:00 pm and is cash only. Get there early because it can get pretty crowded and the lines get long.
The temple is located at 5306 Palm River Rd, Tampa, FL 33619
Get Lucky at the Hard Rock Casino
One of the largest casinos in the world, The Hard Rock in Tampa is a destination. Try your luck in over 245,000 square feet of gaming space, eat dinner at one of their famous restaurants, or see live entertainment inside the Hard Rock Cafe or one of their lounges.
Hard Rock also has a 12 story, AAA 4-Diamond rated hotel, one of the nicest in Tampa. Staying in the hotel gives you access to their pool and cabanas, the gym and discounts to their spa.
The Hard Rock Hotel and Casino is located at 5223 Orient Rd, Tampa, FL 33610
Get a Parkesdale Farms Milkshake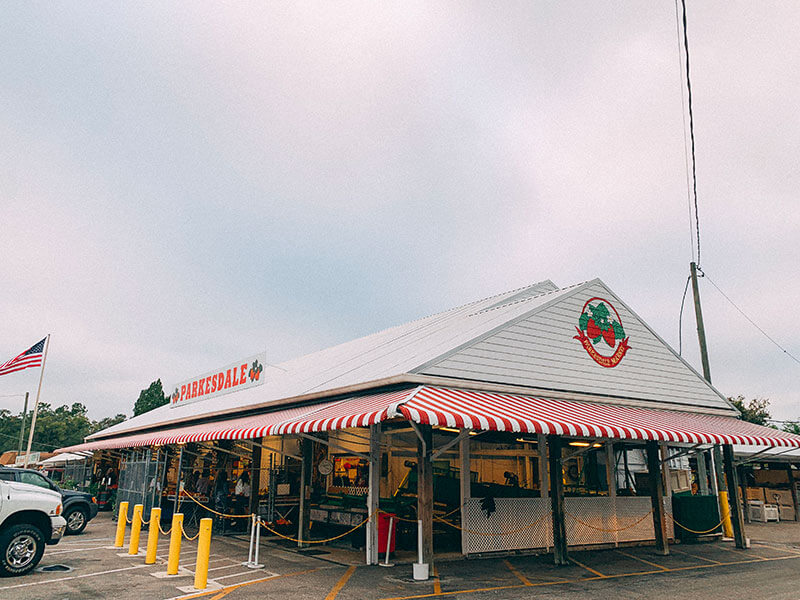 Parkesdale Farms is the largest strawberry, citrus, and produce market in Florida. It's located in Plant City, just a few exits off of I-4, and has been around since 1969.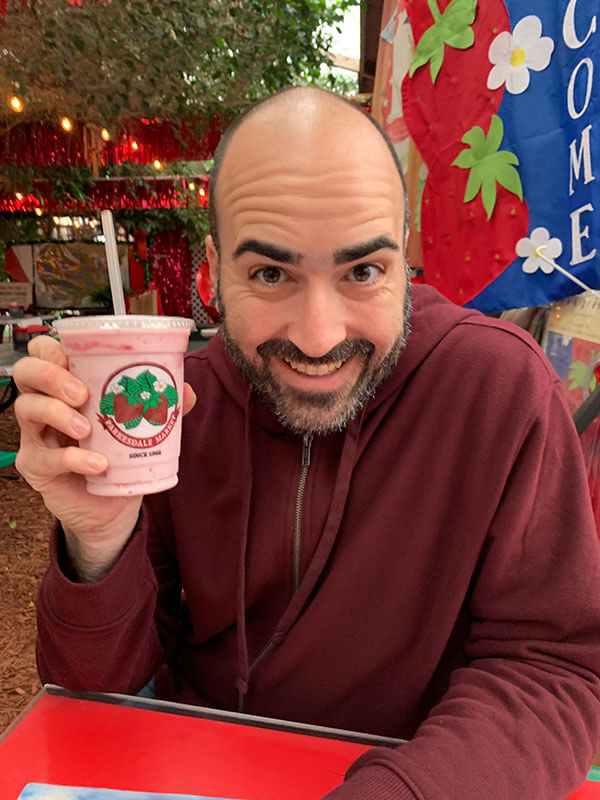 People visit Parkesdale from all over the world to try their famous strawberry milkshakes and strawberry preserves. The lines can get insane here, especially during the strawberry season, (December through March) but it's well worth the wait! The strawberry milkshake is our favorite treat.
Parkesdale Farms is located at 3702 W Baker St, Plant City, FL 33563
See A Show At the Tampa Theater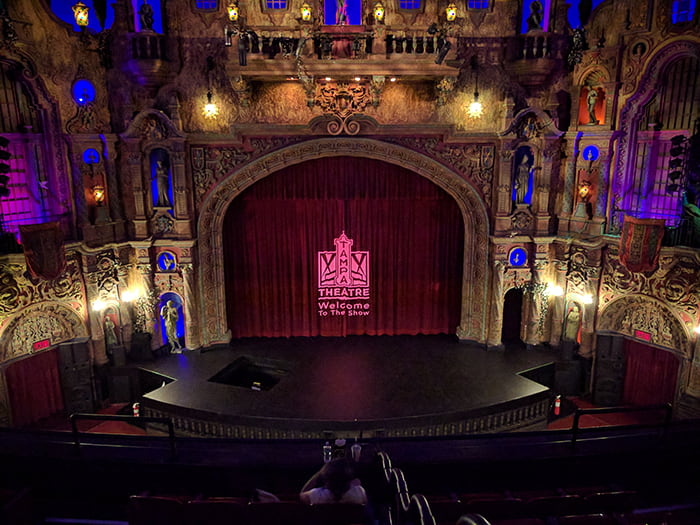 Photo Credit: Tampa Theater Website
Located in downtown Tampa, the Tampa Theater is a historic landmark that features a wide range of indie films, comedians and documentaries.
Built in 1926 by Paramount Pictures, the theater is one of the most elaborate in the country, with its realistic night sky, Mediterranean courtyard featuring statues, flowers, and gargoyles and a 1,400 pipe organ called The Mighty Wurlitzer.
Many people believe the Tampa Theater is haunted. The theater offers haunted tours where you can learn about the secrets, stories, and the theaters "ghostly guests".
Tampa Theater is located at 711 N Franklin St. Tampa, FL 33602
Hang Out at Sparkman Wharf
Sparkman Wharf is one of Tampa's newest hotspots. Located next to the Amalie Arena, where the Tampa Bay Lightning play, Sparkman Wharf is a revitalized outdoor space that overlooks Tampa Bay.
Restaurants and retails shops are built out of repurposed shipping containers. There is a large open area where you can sit outside, enjoy a drink and see some live entertainment. Sparkman Wharf is both kid and dog friendly, so it's a great place to take the entire family.
Sparkman Wharf is located at 615 Channelside Drive, Tampa, FL 33602
There is plenty to do in Tampa with just 48 hours
Experience the unique history, culture, attractions, and food that Tampa has to offer. The city offers a lot of great options for a fun weekend. We hope you enjoy your time here!
Save to Pinterest