We recently spent a few days in Richmond, VA for a much needed change of scenery. It had been a while since we'd traveled anywhere and both Mark and I were really itching to take a road trip.
Neither of us had ever visited Richmond, so we really had no idea what to expect from the city. Other than what we learned in school, we didn't know much about it, which was one of the reasons that we wanted to visit.
When we were traveling full time, our favorite thing about the experience was discovering cities and towns that we never really thought about visiting. The capital of Virginia isn't a super popular tourist destination. You won't find it on a "10 best places to visit in the US" list, but just because it isn't a trending destination doesn't mean the city has nothing to offer. The cities that often get overlooked are the ones that become our favorites and Richmond definitely falls into that category!
First Impressions
We liked how clean Downtown Richmond was compared to some of the other cities we have visited. We also really liked that it was very walkable and easy to get around. One con was that a lot of the places we wanted to visit were either closed or had limited hours (likely due to Covid). On Sunday night, we struck out 3 times trying to find a place to eat dinner because the places we wanted to visit were closed and on Monday, most attractions and restaurants are closed. We learned quickly to check ahead of time to make sure places were open.
Where We Stayed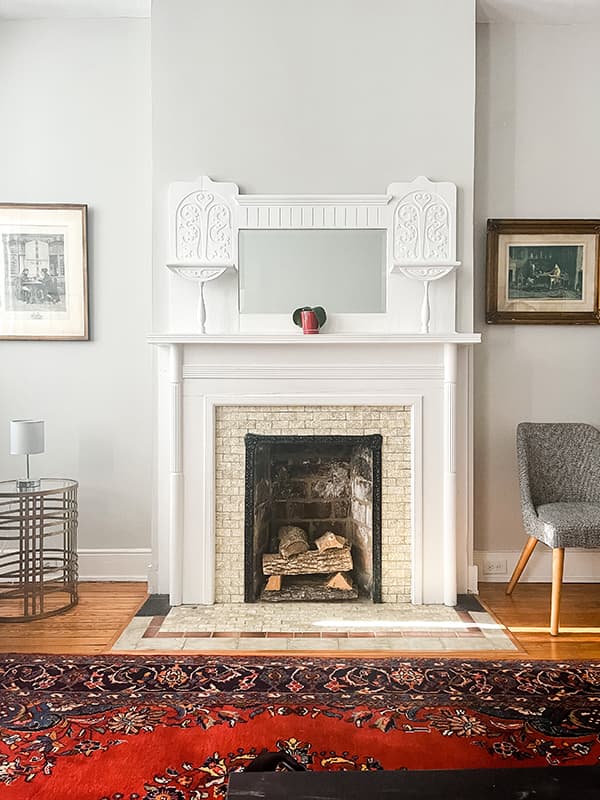 We booked an Airbnb in Downtown Richmond that was a converted brownstone. It was a beautiful old building with tons of character! I loved the fireplace and mantle in the living room. We were within walking distance to a lot of places, so it was easy for us to explore the city.
The Jefferson Hotel
Across the street from where we were staying was The Jefferson Hotel. The building looked absolutely gorgeous, so we definitely wanted to check it out. All I can say is WOW! They really don't make buildings like this anymore. The Jefferson has a rich history – it survived 2 fires, World War II, and almost permanently closed in the 1980s. Luckily, in 1983, a local developer took over the building and began a 3-year restoration project, reopening the hotel in 1986. The building is a work of art and I'm glad it's still around today.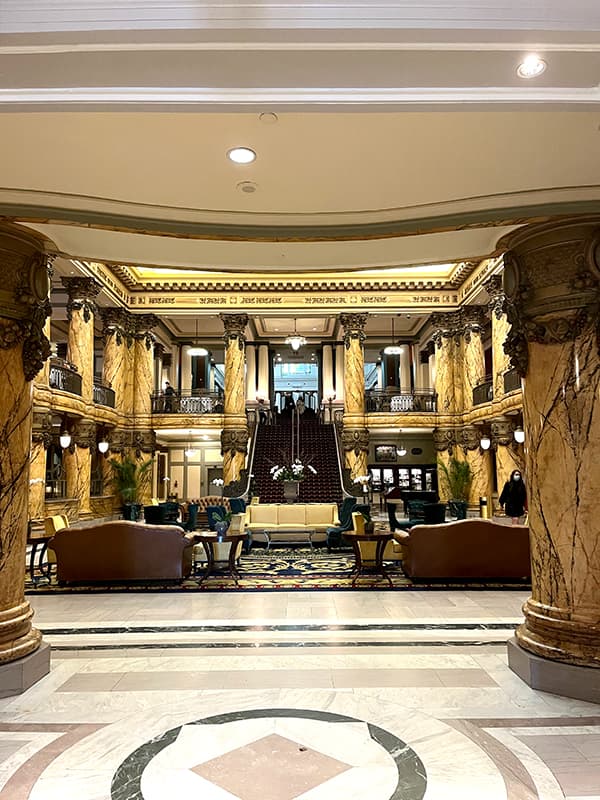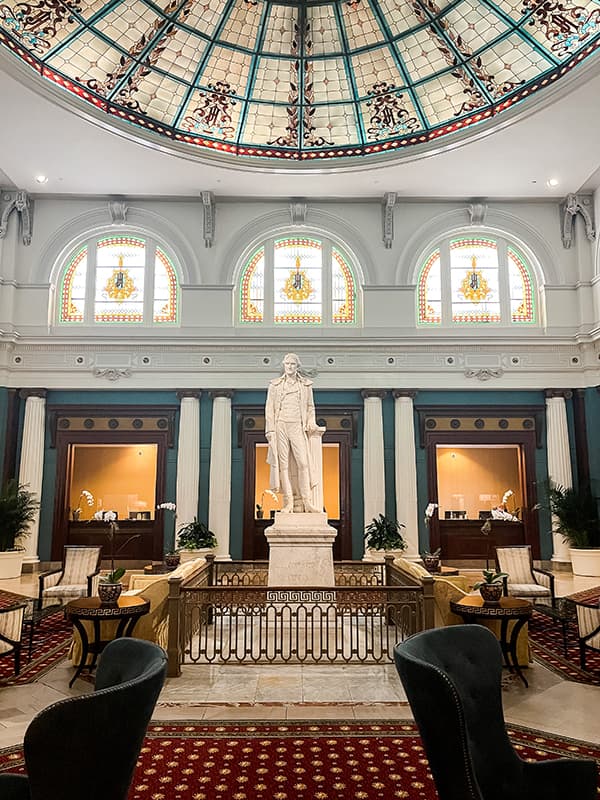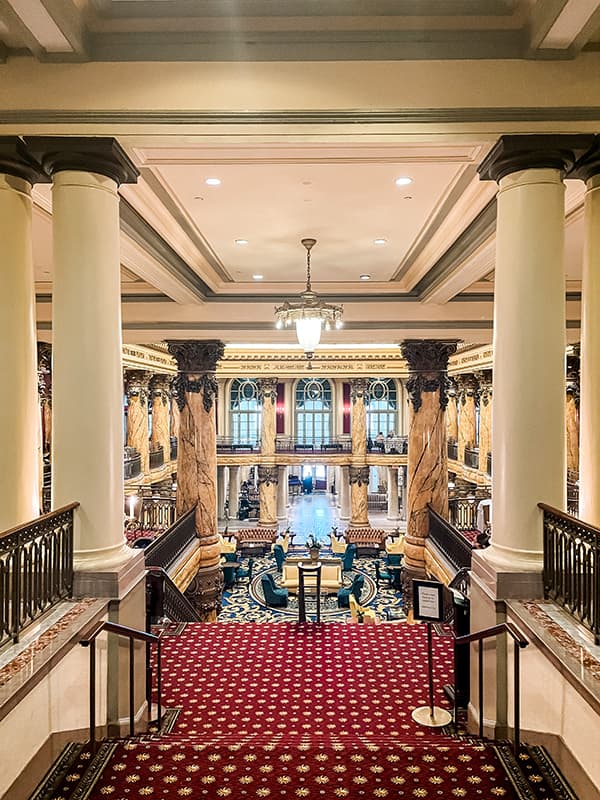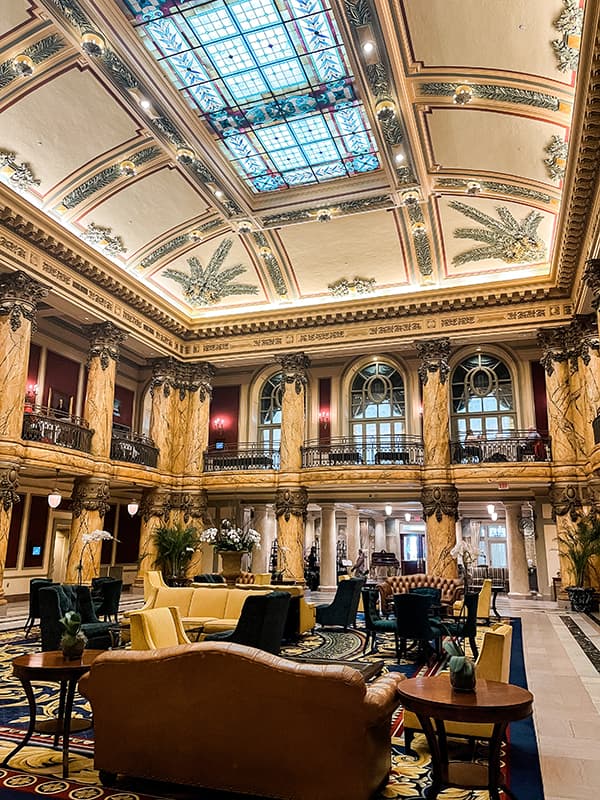 The Hollywood Cemetery
The Hollywood Cemetery is a fully operational cemetery that was established in 1847. Presidents James Monroe and John Tyler are both buried here.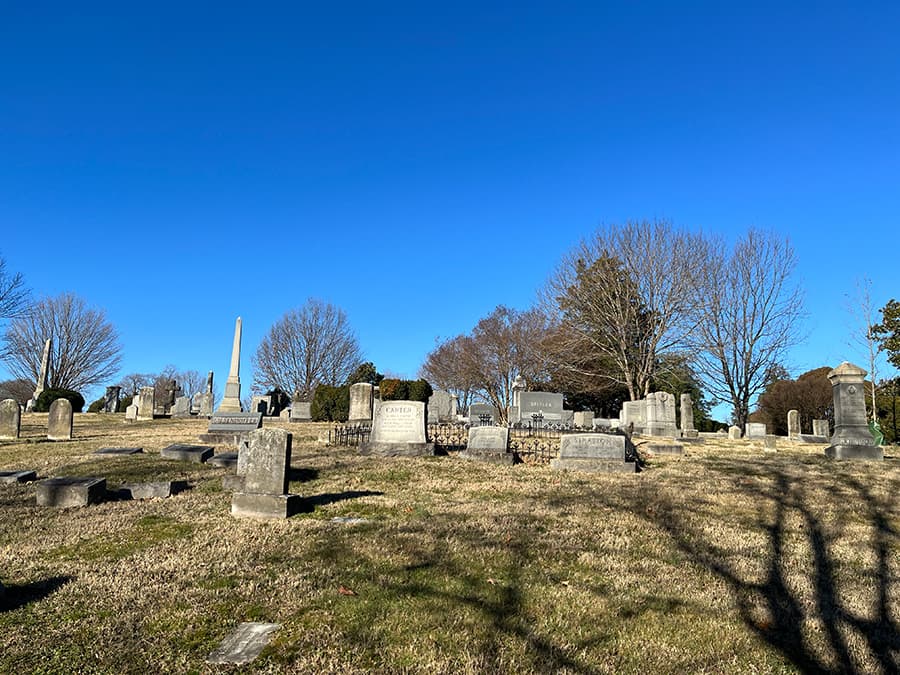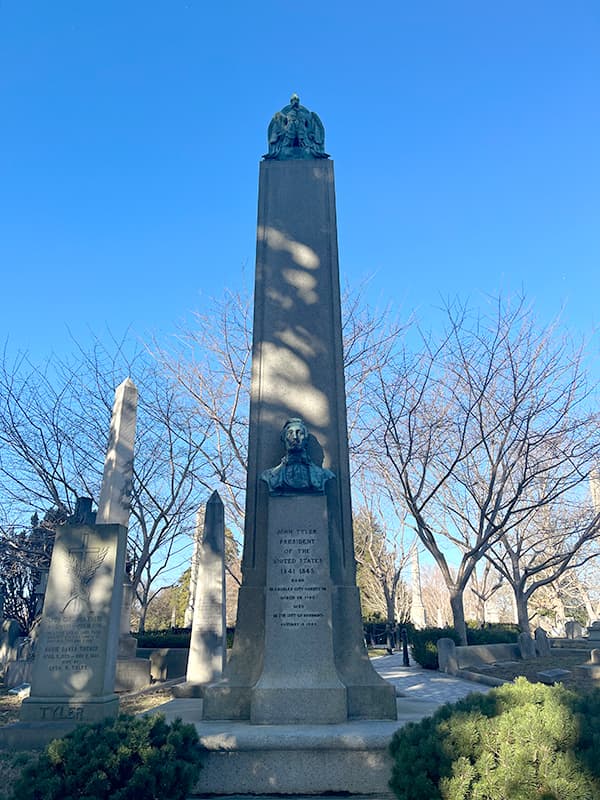 President Tyler's grave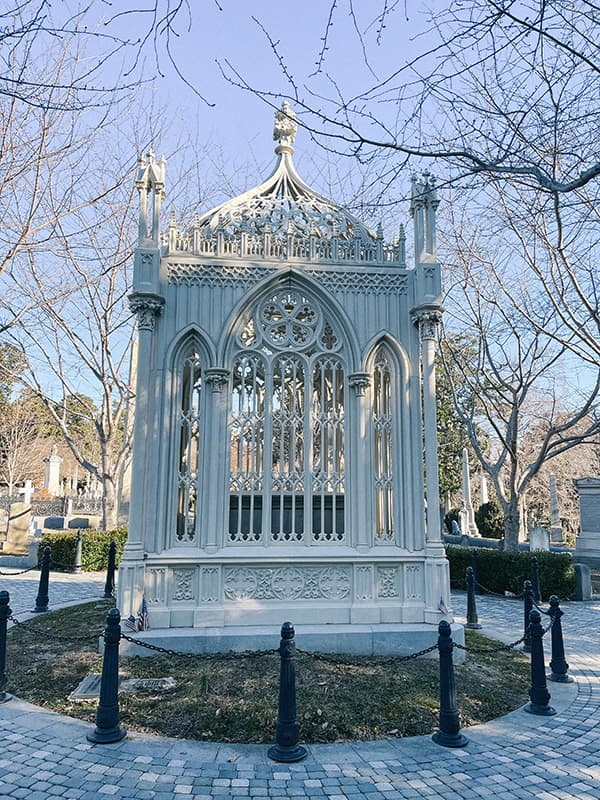 President Monroe's grave
Virginia Capitol Building
We love touring state capitol buildings. In fact, we've set a goal to visit all 50! Since we were in the capital of Virginia, we can now cross it off our list.
This building was a very different design than the other capitol buildings we have visited, but beautiful nonetheless. We really enjoyed our tour and learned so much. We highly recommend taking a tour if you visit Richmond. It's free and about an hour long.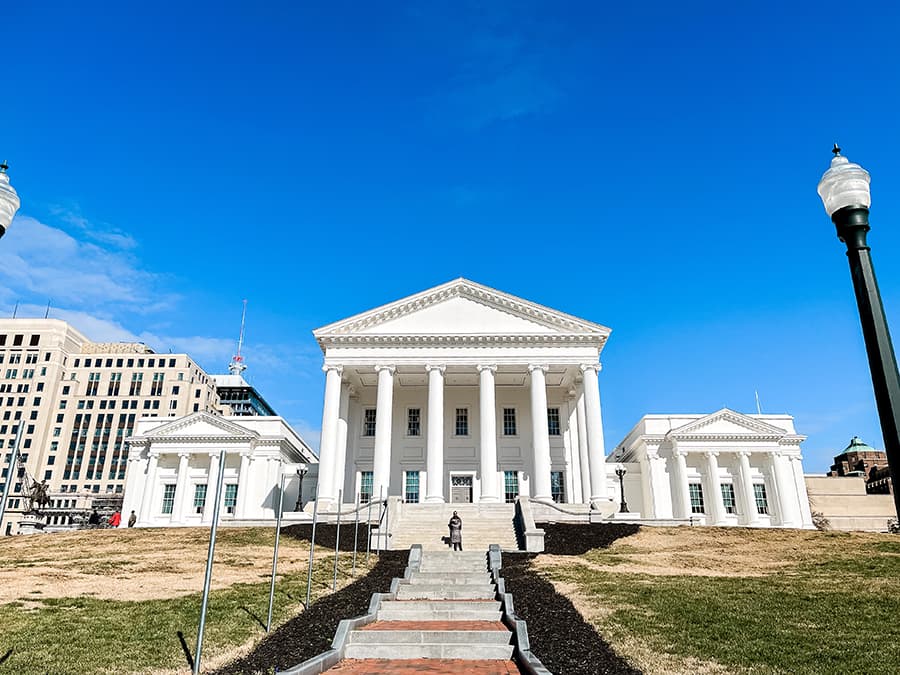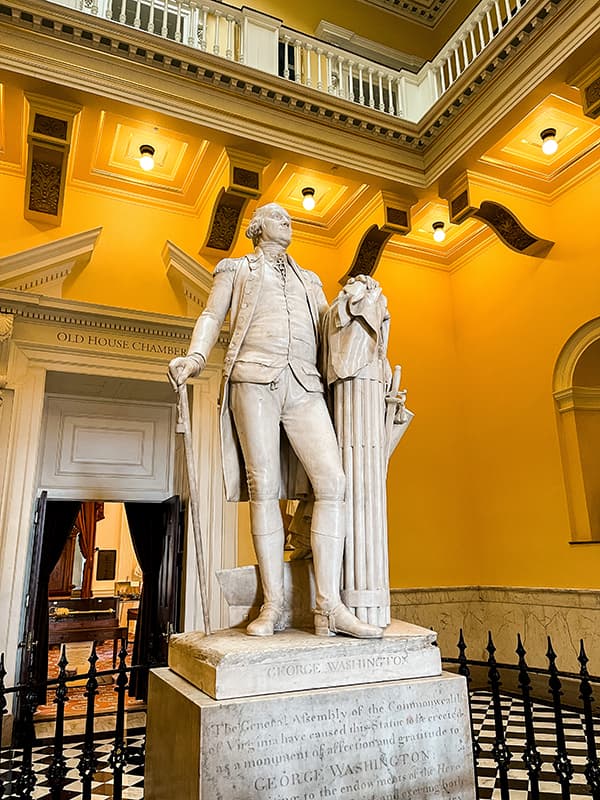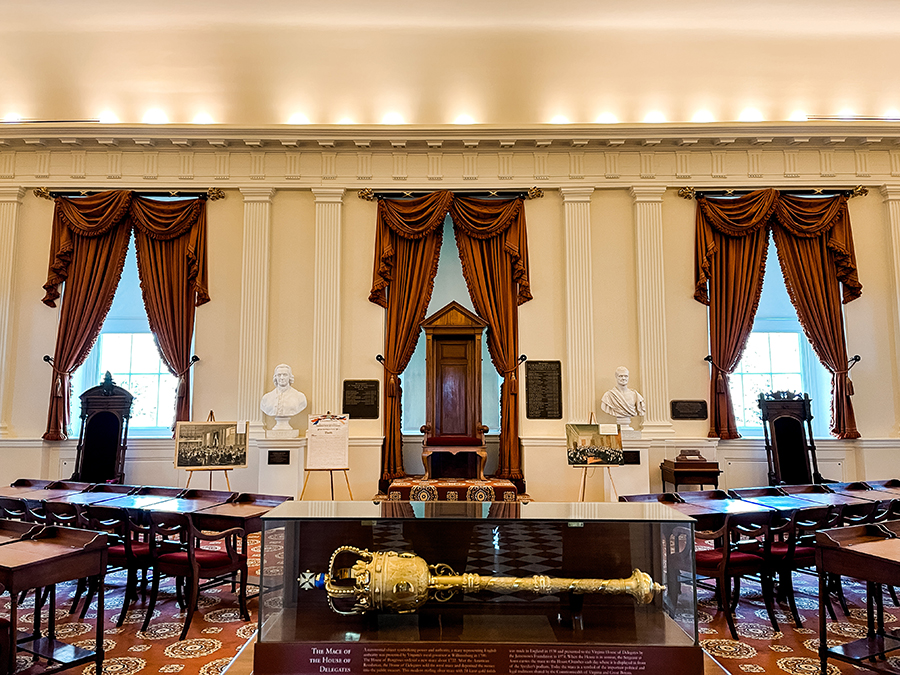 The Poe Museum
This museum is dedicated to Edgar Allan Poe's time in Richmond. It's located in The Old Stone House, the oldest residential building still standing in the city. Poe did not live in the building, but it would have been around during his time in Richmond.
On the grounds, there is a Poe shrine and garden dedicated to the author.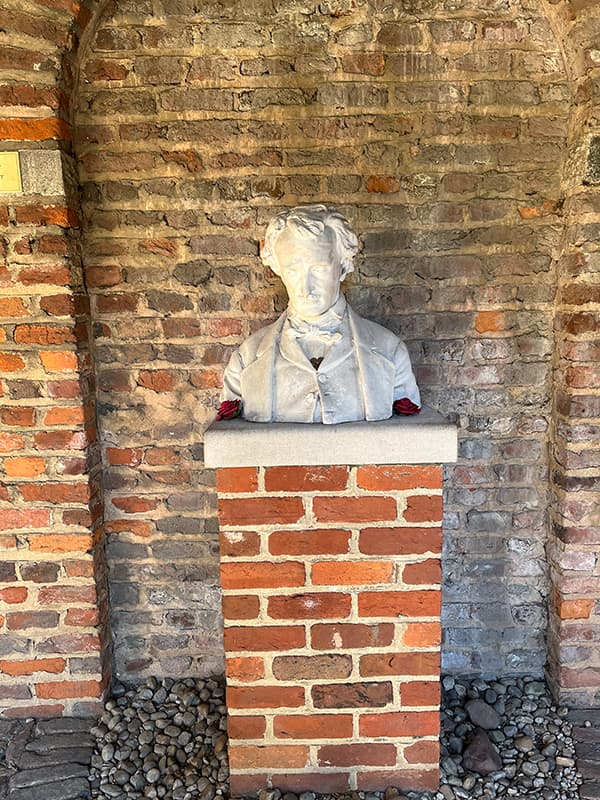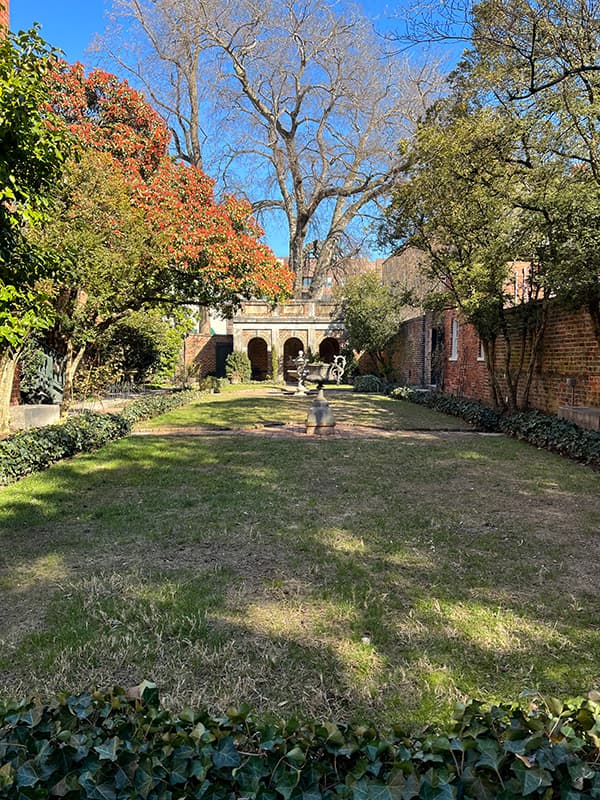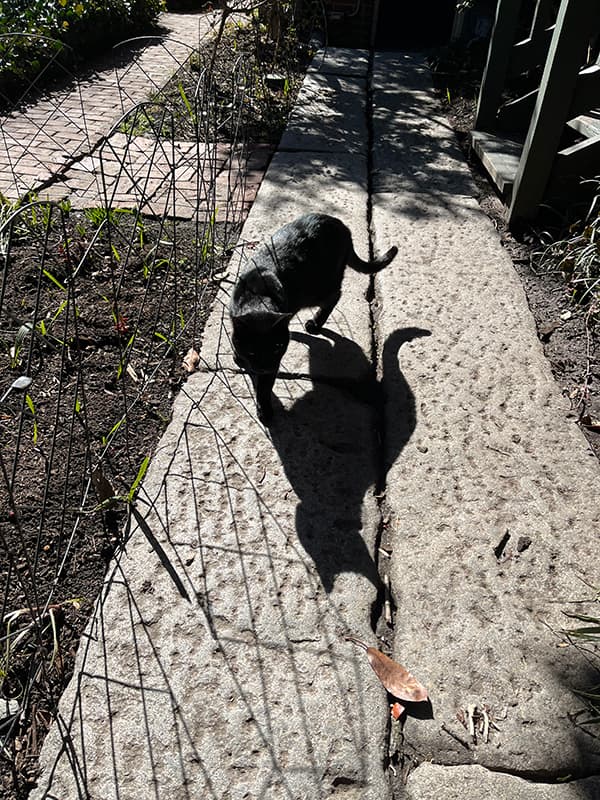 Two cats live on the property and are free to walk around it. We got to see one of them, named Pluto, who didn't seem to be too interested in us 🙂
Virginia Museum of Fine Arts
Photo credit: Wikimedia. It was raining when we went here so we couldn't get a good picture.
We hadn't planned on visiting this museum at first, but I'm so glad we did! They offered a really impressive collection of art from all over the world. We spent a few hours there looking at everything. The best part – free admission and it's open 365 days a year. What a gem! It was the perfect way to spend a rainy morning.
Where We Ate
There was no shortage of good food in Richmond! We ate and drank at some great places during our stay here but didn't think about taking any photos. Here's a list of the places we visited, with their websites and addresses.
Great food, great service, and a great atmosphere! This was our first meal in Richmond and it didn't disappoint!
103 E Cary st. Richmond, VA 23219
When we lived in Tampa, we used to eat Cuban food all the time. Now that we live in New Jersey, it's hard to come by, so when we found out there was a Cuban restaurant in Richmond, we definitely wanted to try it. Great food and great coffee!
1601 Park Ave., Richmond, VA 23220
Good food and drinks. Lots of local beers to choose from.
501 E Grace Street, Richmond VA 23219
A fun diner with lots of neat decor items. They give you a good amount of food for a decent price.
2904 West Moore St., Richmond, Va 23230
Great selection of beers and a fun atmosphere. They have 2 tasting rooms in Richmond:
2277A Dabney Rd., Richmond, VA 23230
3110 West Leigh St., Richmond, VA 23230 (we visited this location)
This brewery is right on the water and offers fantastic views of Richmond! They have a good selection of craft beers and a restaurant if you're looking for a bite to eat.
321 West 7th Street, Richmond, VA 23224
Because of Covid, they had limited hours, so we didn't get a chance to eat here, but I'm adding it to the list because it's a popular spot in Richmond. We love a Jewish deli and Perly's is supposed to be one of the best, having been featured by Anthony Bourdain and Diner's, Drive In's and Dives.
At the time of writing this, their hours are 9 am – 3 pm Wednesday – Sunday.
111 E. Grace St., Richmond, VA 23219
Mt Vernon, Home of George Washington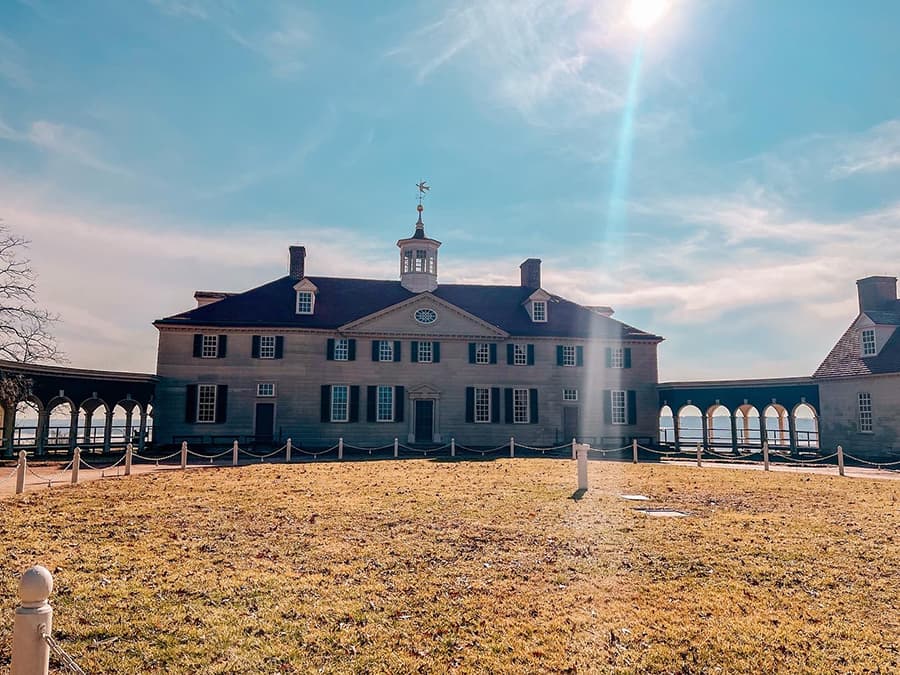 On our way home, we decided to stop at Mt. Vernon, the home of George and Martha Washington. Located just outside of Washington DC, it was a good halfway point between Richmond and home.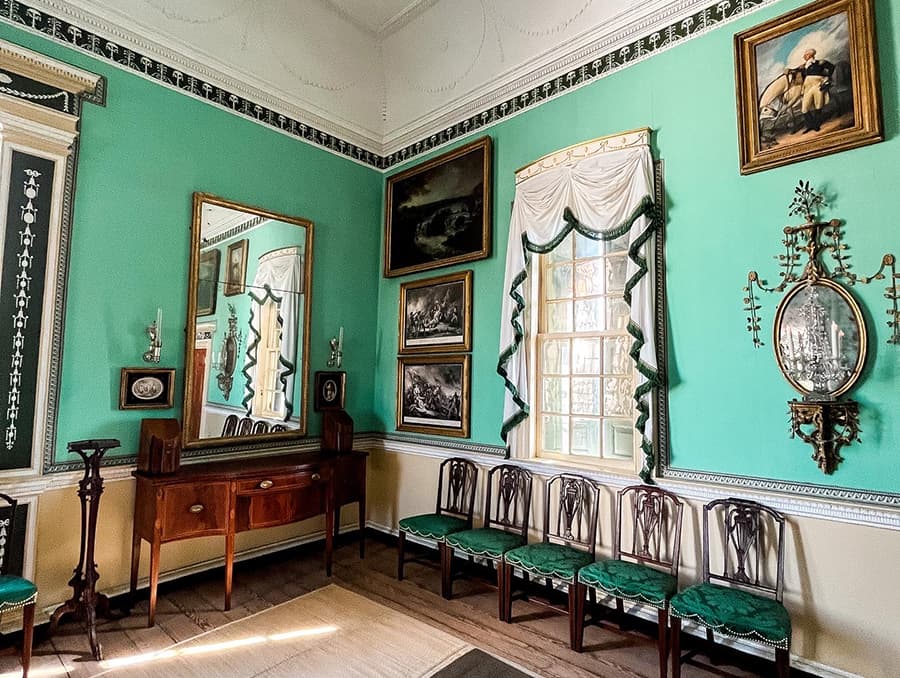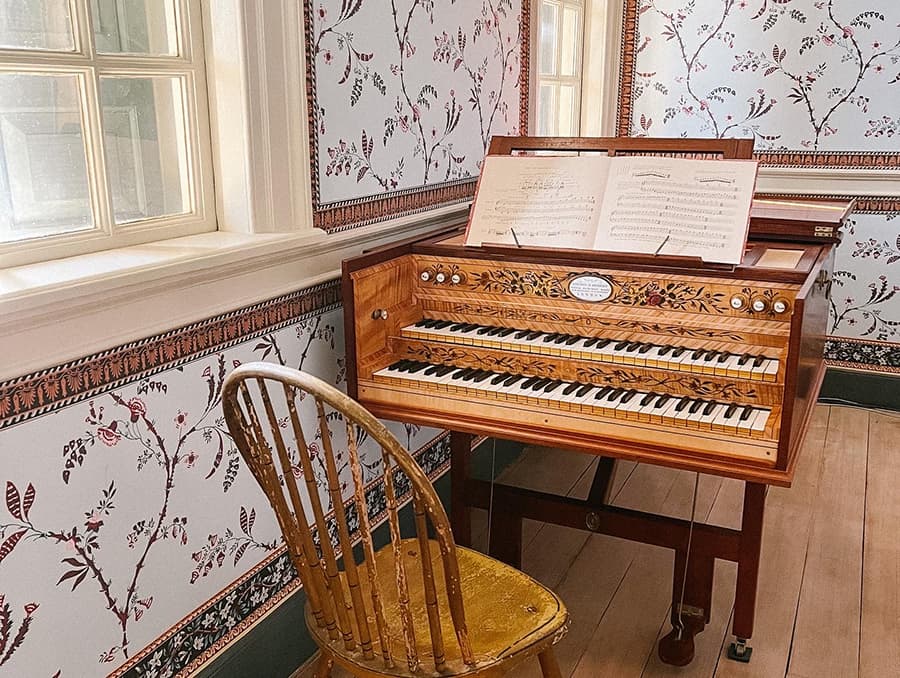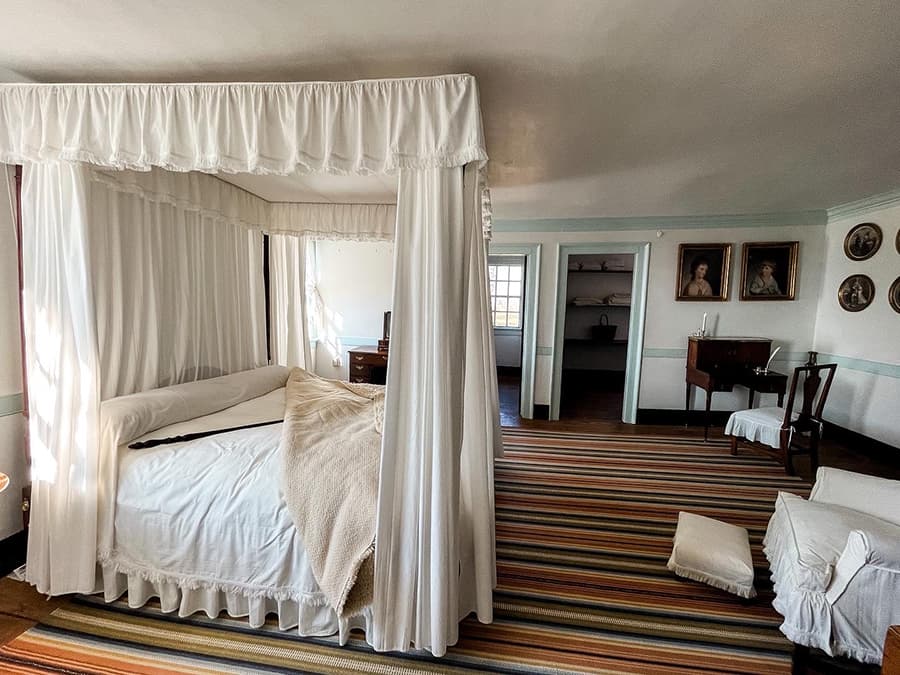 This was the bed that George Washington died in. Apparently, after his death, Martha Washington closed the door and never entered this room again.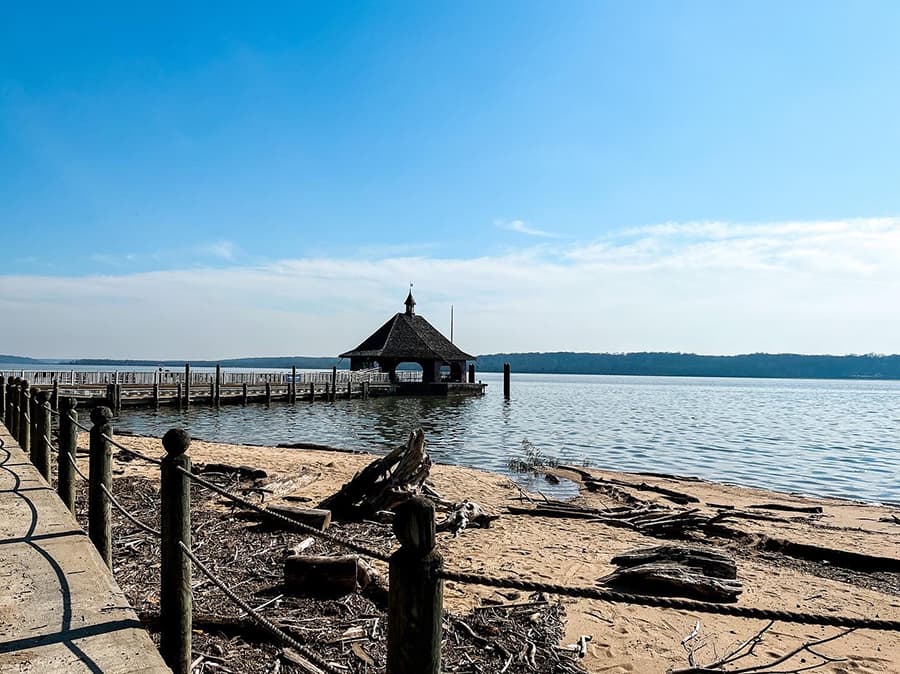 You could spend all day here as there is a lot to do here. We toured George Washington's home, saw his grave, and walked the grounds. The museum on site is really interesting and gives you a ton of information. One pro of going in the winter is that there aren't too many crowds, but a con is that the gardens aren't in bloom, so we'd like to go back in the spring to see that.
A Great City for a Long Weekend
We really enjoyed exploring Richmond and were surprised by how much it had to offer. We are already thinking about coming back in the spring or summer so we can do more outdoor activities. There are still a lot of places we didn't get to see here!