We have a BIG ANNOUNCEMENT!
We're becoming digital nomads.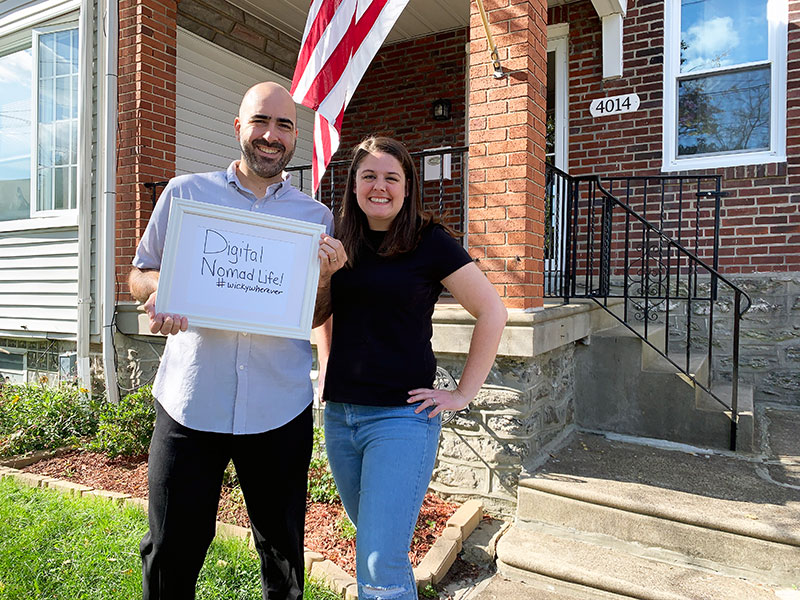 Yes, for real. We're trading our little Philadelphia row home for a life on the road. We have lots to tell you and promise we will share more very soon. For now, here are some quick notes:
We plan to travel the US for at least 6 months. We're going to start heading south and eventually make it to Nevada. My parents are building a house there and by the time we arrive, it should be finished. Once in Nevada, we will decide whether or not to keep traveling or settle down somewhere.
We will be working while we travel. We run a web design and branding studio, so we can work from anywhere. In addition to that, we will be adding a lot more content to this blog and our new YouTube channel.
We sold our house 2 days after it went on the market, to the first couple that saw it. The same thing happened to us when we moved from Tampa to Philadelphia, so I guess we have good luck. That being said, things are moving a lot faster than we anticipated.
Although we will be moved out of our house beforehand, we plan on staying in the Philadelphia area for a little while. We have a flight booked to Florida in November, so once we get back from that, we'll start really planning our road trip route.
Unrelated, but our blog has been online for almost a year! We never anticipated it taking off as much as it has. We are grateful for the community of travel lovers it has built. We are incredibly excited for our new adventure and hope you'll follow along with us.