Have just one day to spend in Napa Valley? There is no shortage of fabulous wineries, delicious food and beautiful scenery here! Here's how to make the most of your 24 hours in Napa Valley, California.
During our time in San Francisco last month, we knew we wanted to spend one day to head out to wine country. Napa Valley is about an hour away from San Francisco, so it seemed like a perfect day trip. We did the same thing in Southern California last year, taking a day to explore Temecula from San Diego. It was a great day, so we thought why not repeat that same experience with Northern California.
Our family joined us on this trip, so we left the planning to my cousin, who had been to Napa Valley before and already knew the good places. She nailed it and really created the perfect day for everyone. We rented an SUV early in the morning from San Francisco and headed out to wine country.
Clos Du Val Winery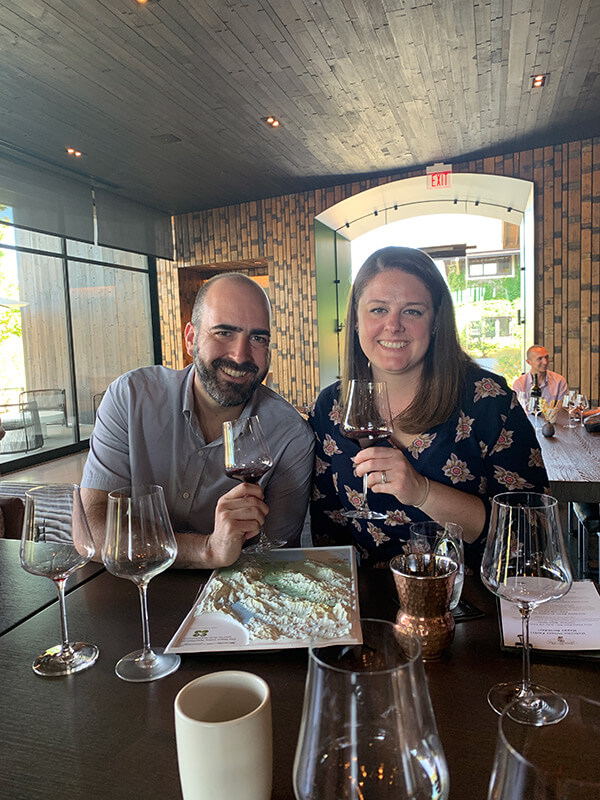 Our first stop was the Clos Du Val Winery. Everyone agreed that this place had the best wine out of the three places we visited. The grounds were beautiful and the staff was very nice and knowledgable. We all did a tasting, which cost $35. We got to try some of their best wines, including one that cost $150 a bottle! We like wine, but both Mark and I agreed that we can't tell the difference between a bottle of wine that costs $150 and one that cost $15. We just aren't that cultured or refined, I guess. We're glad they offered the tasting so we could at least experience it, but none of us went home with a bottle.
Lunch at Gott's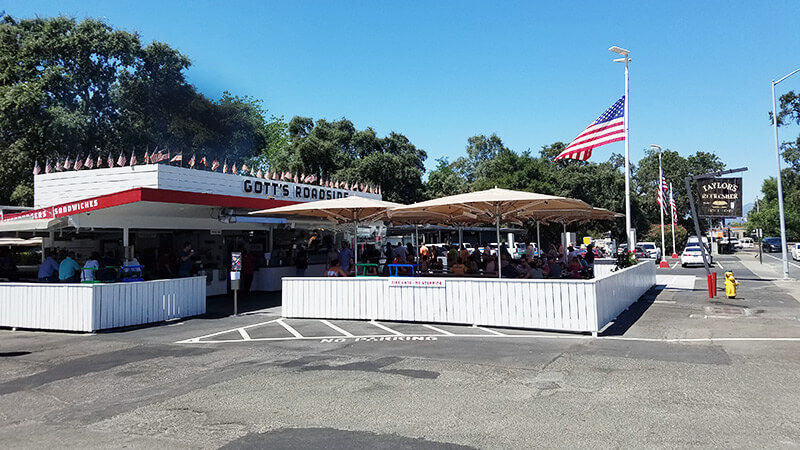 After our first winery, we were all pretty hungry and a little buzzed. (FYI – My dad doesn't drink, so we had a driver. Don't drive drunk, kids) We stopped for lunch at Gott's, a really cool roadside eatery known for their variety of burgers. This place gets packed during lunch time, so if you make the visit, be prepared to wait. It line looks more intimidating than it is. We only waited about 15 minutes. The food was delicious and just what we needed before we headed out to our next winery.
Frog's Leap Winery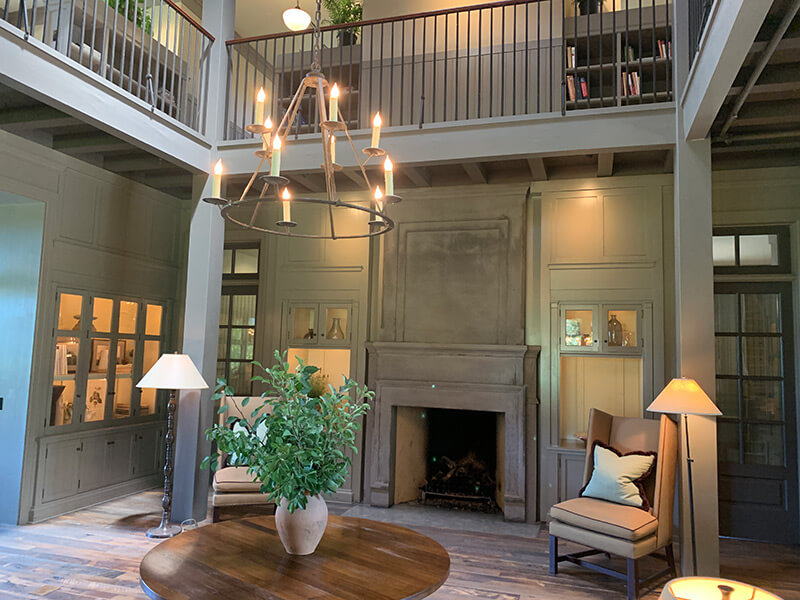 The second winery we visited was Frog's Leap. This was another place with absolutely beautiful grounds. The building where you did the tasting looked like an old farmhouse. Serious Joanna Gaines vibes! The best part of Frog's Leap was their garden though. In addition to growing grapes to make wine, Frog's Leap had an amazing organic garden with loads of fresh flowers and produce. It was so lovely.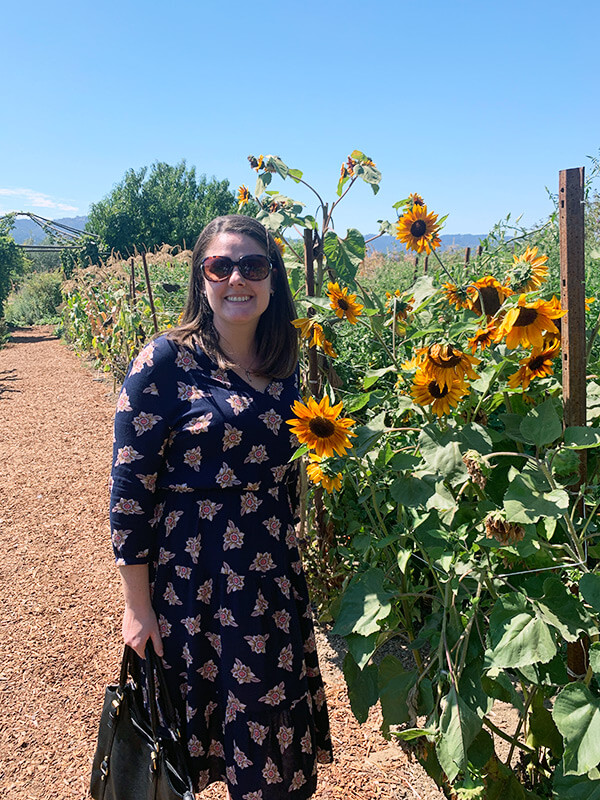 Everyone else seemed to like the wine here, but to be honest, I wasn't a fan. That wouldn't stop me from coming back though. I loved this place and would come simply to hang out on the grounds. That's the thing about Napa. You don't have to be a drinker to enjoy yourself.
Sterling Vineyards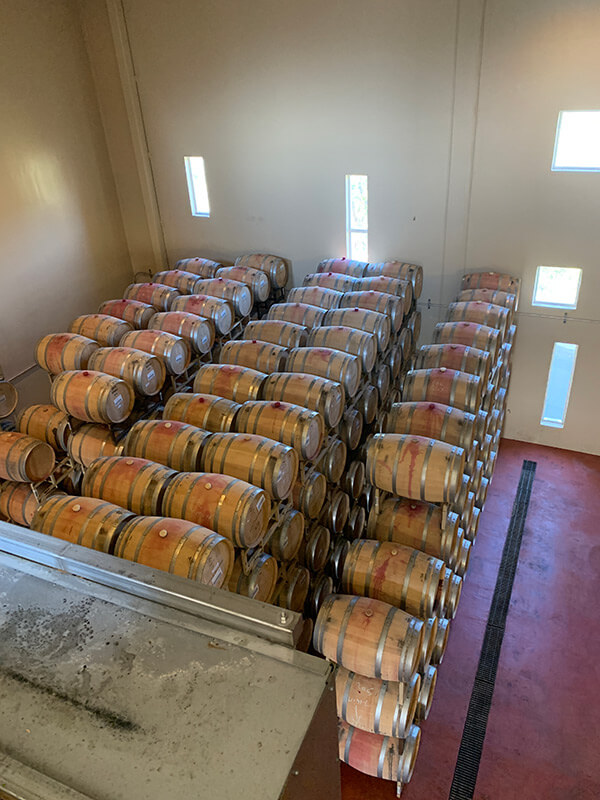 Our last stop of the day was Sterling Vineyards. The was the largest and most commercial winery we visited. Although I had never tried it before this day, I have seen it at local liquor stores in the area. If you can't make it to Napa, pick up a bottle. It's definitely worth it!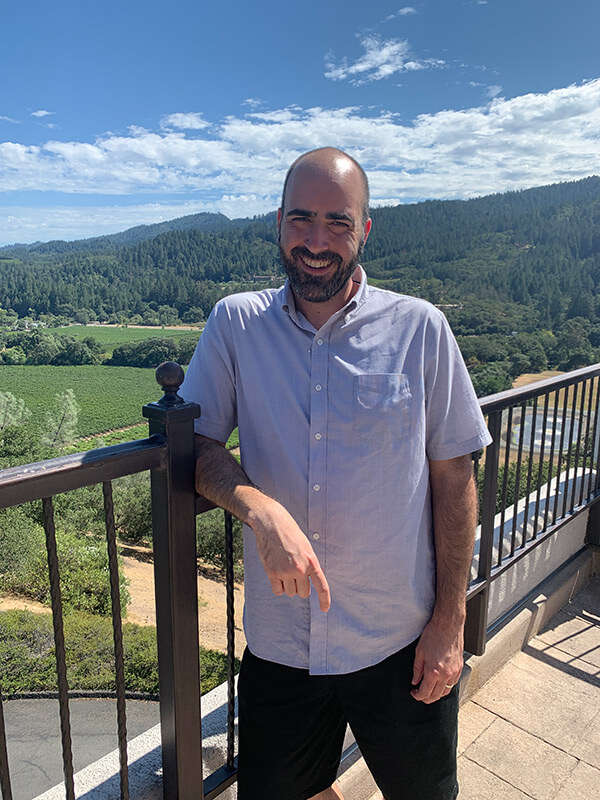 The coolest part about this winery was the aerial tram ride that took you up a mountain to your tasting. The grounds are gorgeous and you get amazing views of the surrounding area. After we did our tasting, we hung out for awhile on their open air patio.  I could have stayed there all night.
We could not have had a more perfect day in Napa Valley. The wine was great, the views were fantastic and the service was second to none. Even if you aren't a wine drinker, you'll enjoy spending the day here. Since it was only about an hour away from San Francisco, it was the perfect destination for a day trip. I highly recommend going!
Save to Pinterest