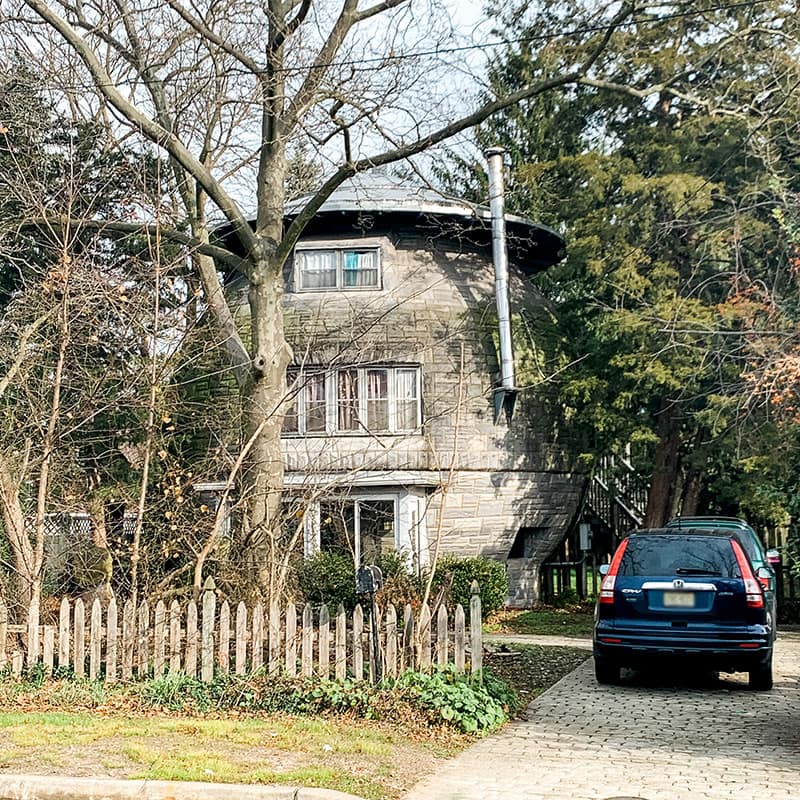 Address: 1028 Rowand Ave, Glendora, New Jersey
Built in the 1940s, the "Cookie Jar House" might be one of the oddest homes in NJ. The round shape was done intentionally to deflect the force of an atomic blast. ⁠⠀
⁠⠀
Our first thought when we saw this house was, "How do you decorate a house with no corners?" 😂 It must be difficult! But how neat would it be to live in a place like this?!