With over 50 wineries in the state, the winemaking industry is growing rapidly in New Jersey. Many of the wineries in the Garden State have taken home several awards and accolades, even though winemaking is a relatively new thing compared to other regions in the United States.
South Jersey is home to most of the wineries in the state. Since they are only a short drive away from each other, it's possible to visit a few in one day.
With the help of our friend that lives in South Jersey (the same person that planned our day in Temecula), we picked four wineries to visit. All were relatively close together and specialized in different types of wines. The four we chose were:
White Horse Winery
Sharrott Winery
Bellview Winery
Autumn Lake Winery
Interactive Google Map
Use this Google Map to see the exact locations of each winery. Use the full-screen button to open the map in a new window. This is helpful while on a mobile device.
White Horse Winery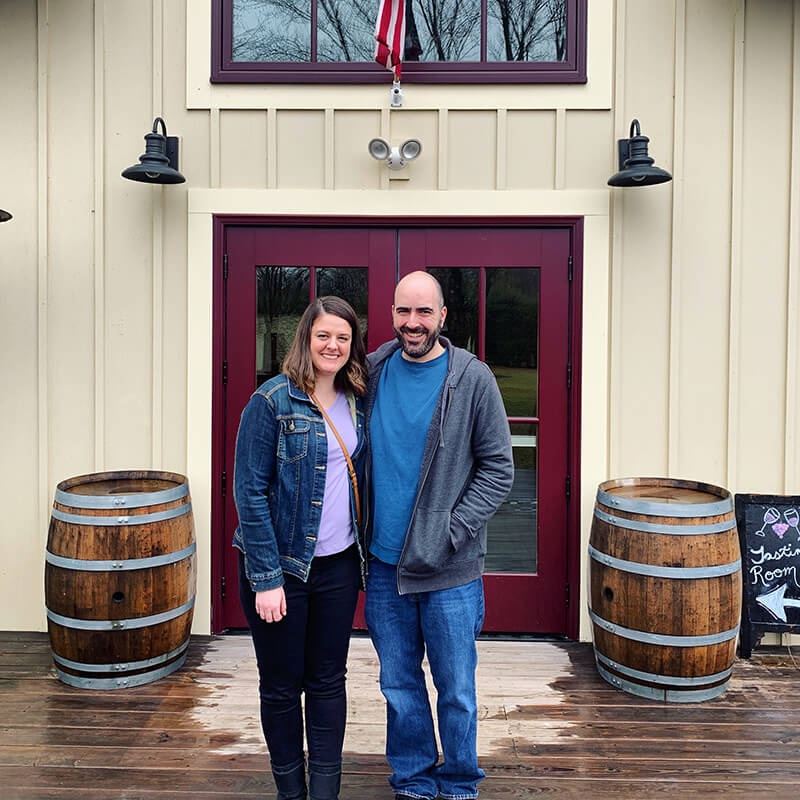 Our first stop was White Horse Winery. They had a beautiful tasting room and an impressive outdoor area with lots of seating and fire pits. The staff was very friendly, immediately greeting us as we walked in.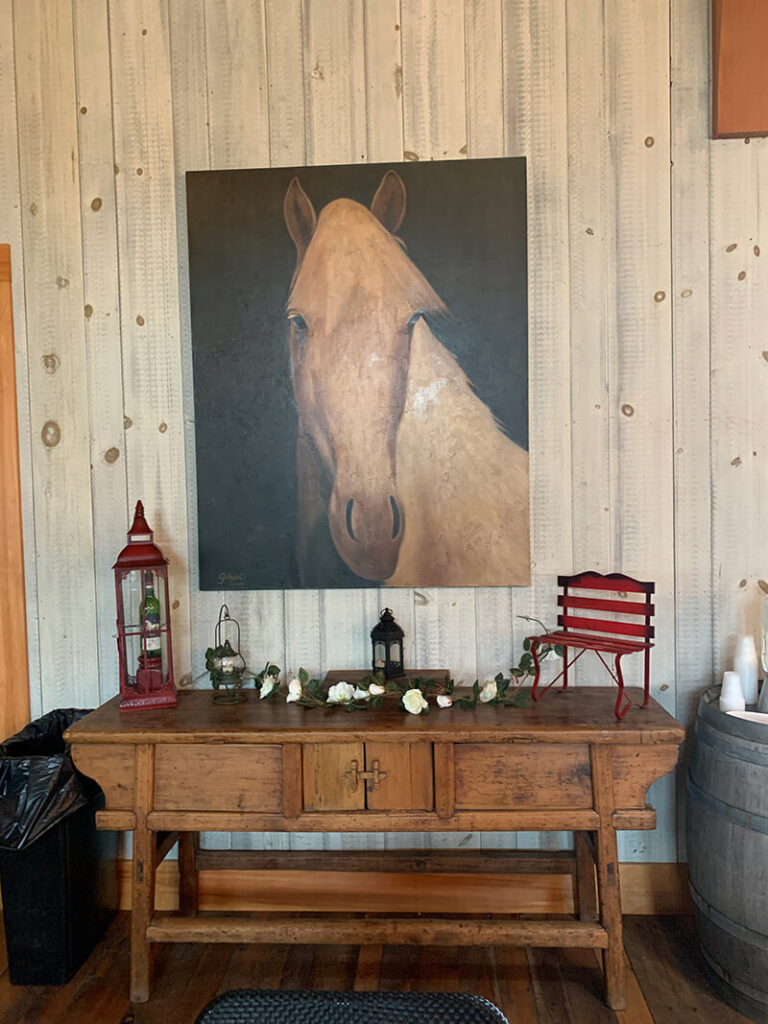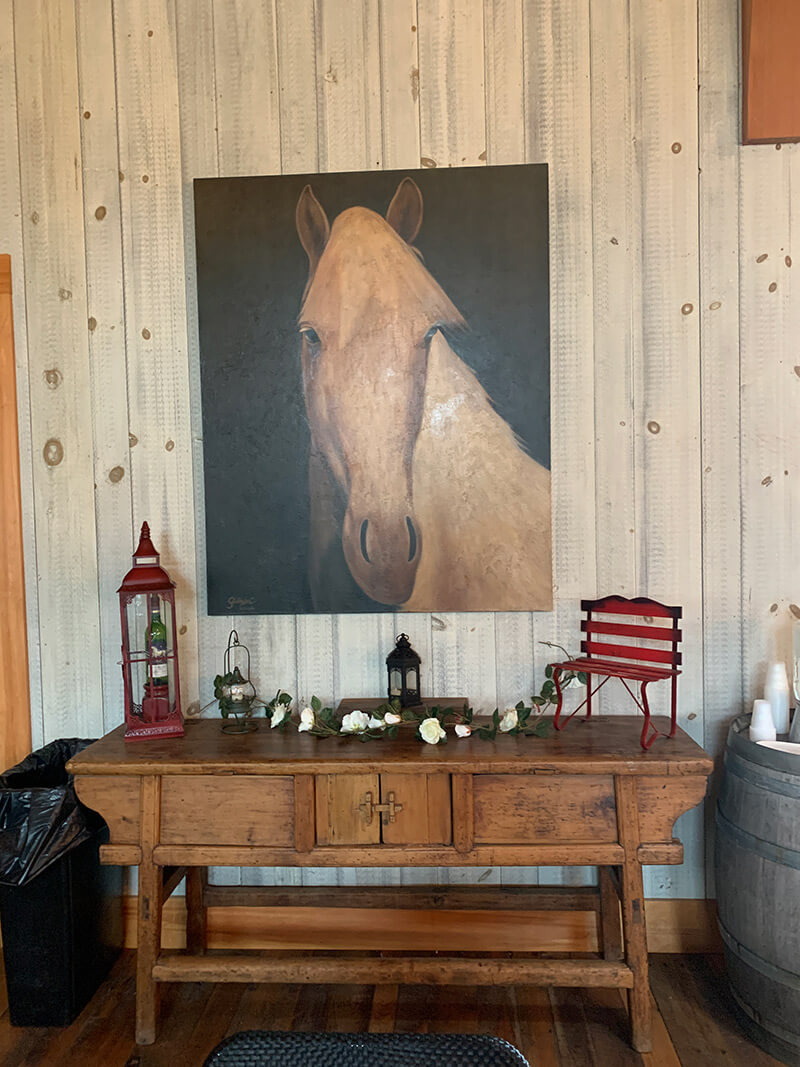 They offered a tasting of 5 different wines for $10. I tried the:
2017 Vinter's White
WHW Custom Rose
2017 Chambourcin
2016 Vinter's Red
2016 Merlot Reserve
I enjoyed everything I tried, but my favorite by far was the Chambourcin. Out of all the wineries we visited, White Horse had the least amount of options, but I was impressed with their quality.
White Horse Winery is located at 106 Hall Street, Hammonton, NJ  08037
Sharrott Winery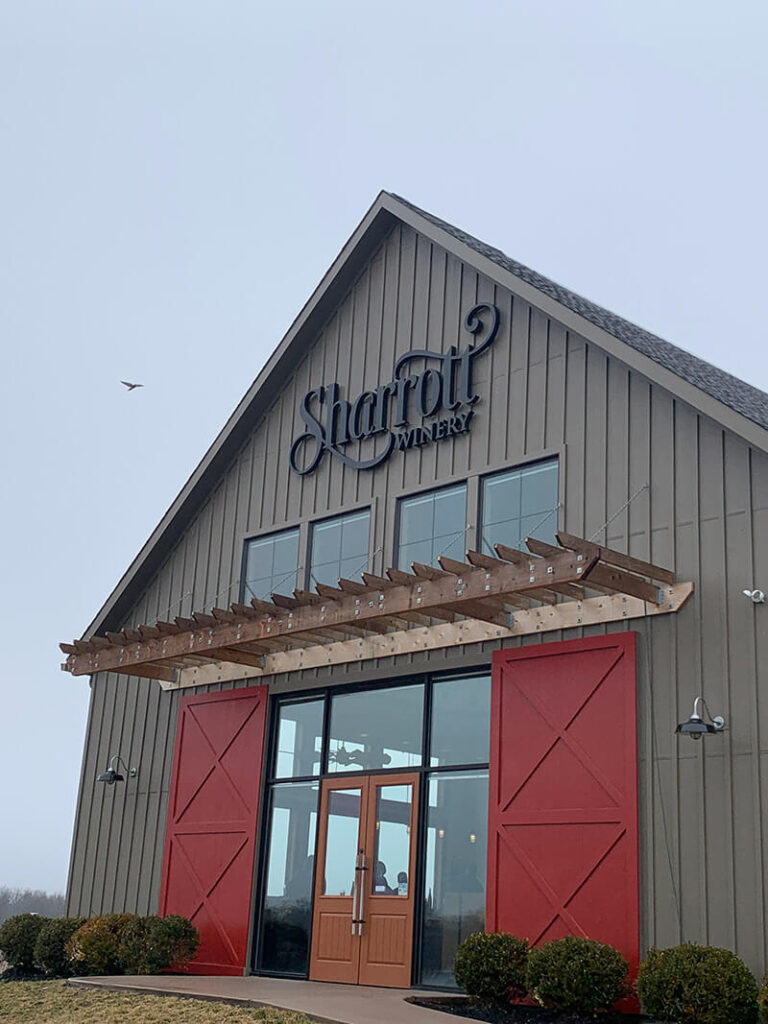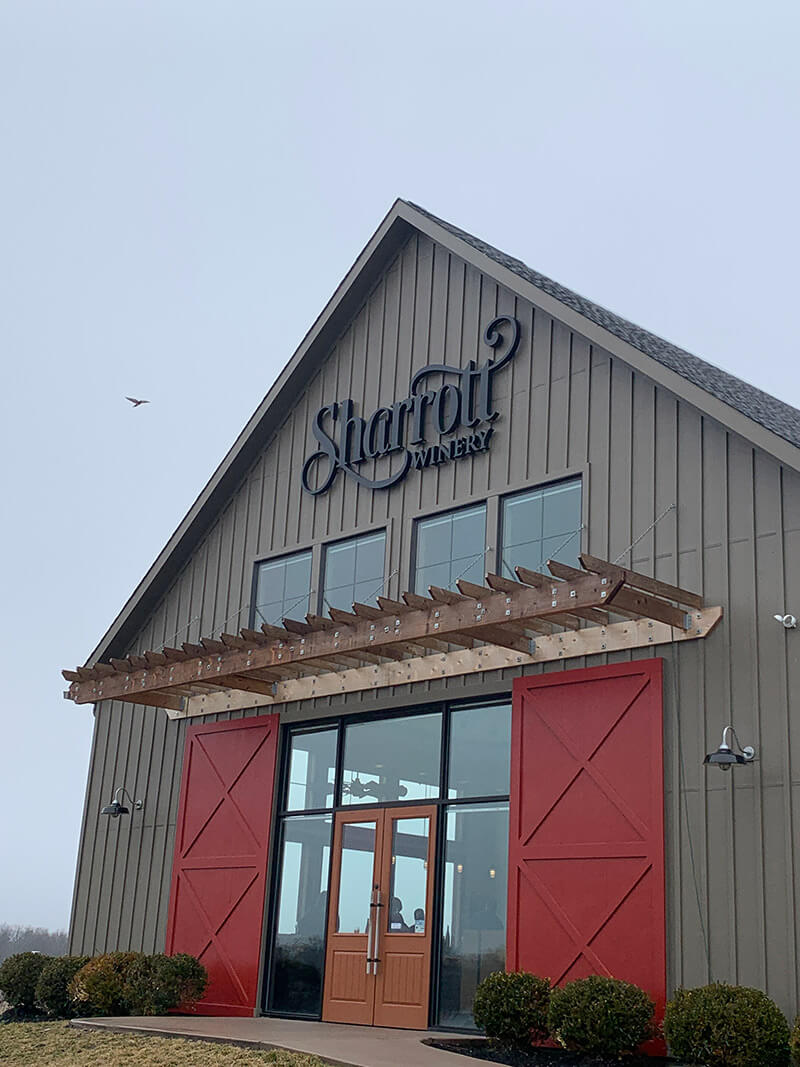 The second winery we visited was Sharrott, just a few minutes away from White Horse. Sharrott recently expanded and their building was absolutely gorgeous! Their staff was very friendly, knowledgeable and made you feel welcome.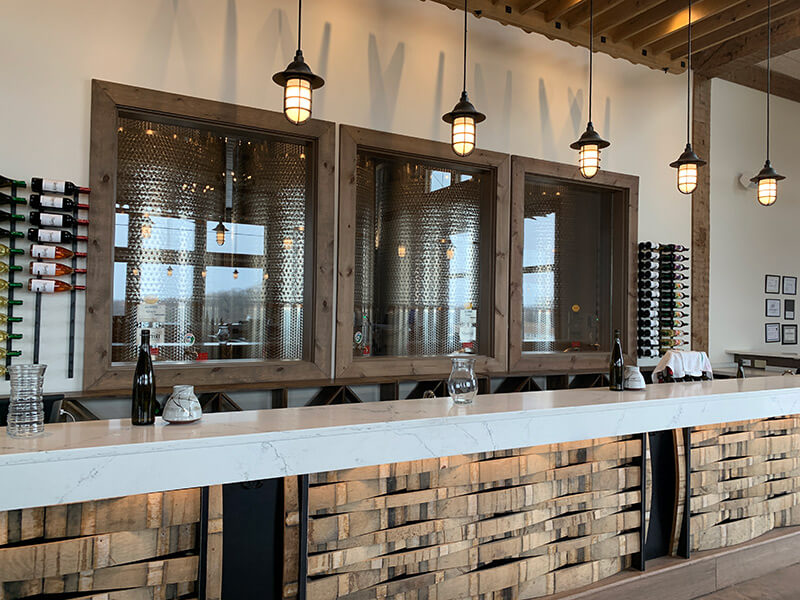 Along with tastings, they had a bar where you could sit and enjoy a glass of wine, a full kitchen and a huge outdoor patio. This is definitely a place we would love to visit in the summer.
There tasting was 6 different wines for $10. I chose:
Vidal Blanc
Dry Rose
Chambourcin
Merlot
Trio
Wicked
All were tasty, but my favorites were the Trio and the Merlot.
Sharrott Winery is located at 370 South Egg Harbor Road Hammonton, NJ 08037
Bellview Winery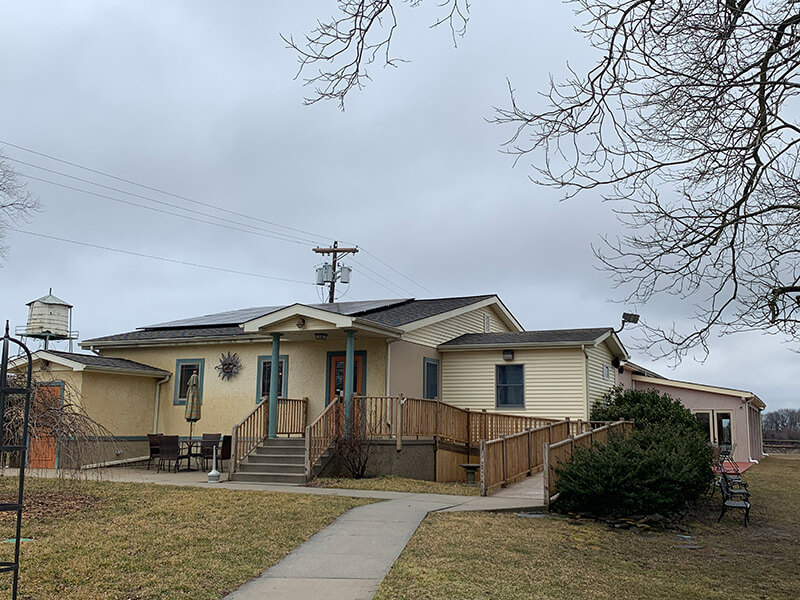 Our third stop was the Bellview Winery. Unlike the first two we visited, the tasting room at Bellview was small but had the best value. For $6, you were able to taste 8 of their wines. Out of the four wineries, this one had the most to choose from and even offered tastings paired with chocolate and cheeses.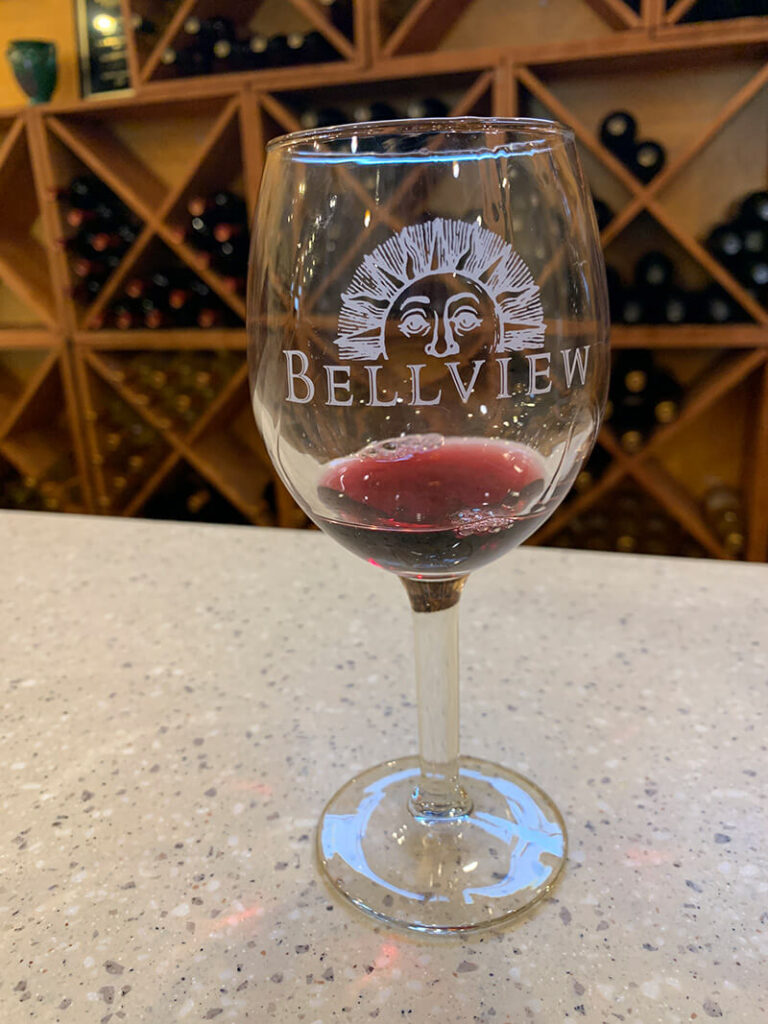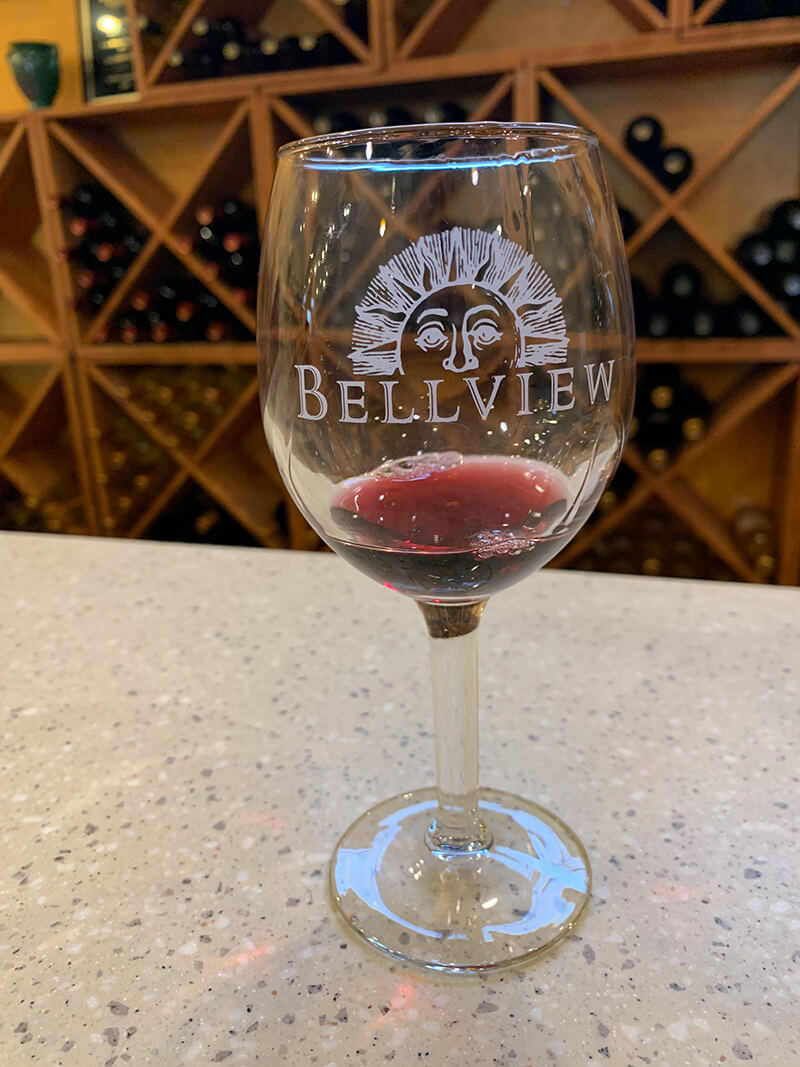 We stuck to just the traditional tasting. The 8 I chose were:
Pinot Grigio 2017
Chardonnay 2017
Jersey Devil Red
Chambourcin 2016
Blaufrankisch 2016
Petit Verdot 2014
Fiesta
Vega
My favorite was their Petit Verdot, but at $40 a bottle, I don't see myself buying it unless it was a very special occasion. My second choice was the Jersey Devil Red, which at $12 a bottle, I could see myself taking to a party.
Bellview Winery is located at 150 Atlantic St. Landisville, NJ 08326
Autumn Lake Winery
Our last stop on our wine tour was Autumn Lake Winery. This winery seemed to be relatively new and was going through a big expansion. The friendly woman that gave us our tasting said they are in the process of building a brand new tasting room overlooking the lake, so I anticipate them getting much bigger in the near future.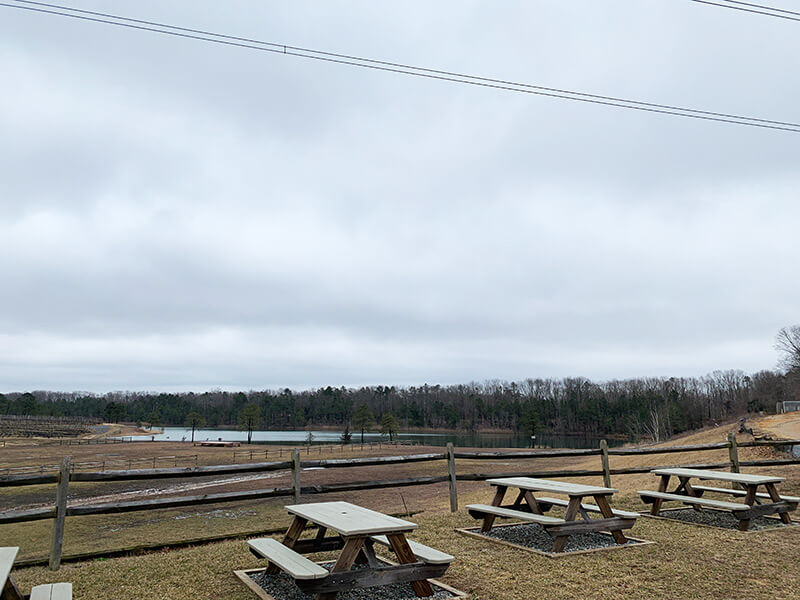 Autumn Lake's tasting gave you 7 wines for $6. The 7 I chose were:
Pinot Noir 2017
Chambourcin 2015
Per Diem Rose
Per Diem Red
Down Home Blue
Halcyon 2017
Chardonnay 2016
I really liked their white wines, my favorites were the Halcyon and the Chardonnay.
Autumn Lake Winery is located at 870 W Malaga Rd, Williamstown, NJ 08094
We had a great day visiting these four South Jersey wineries. We look forward to returning to these places in the future as well as exploring some different wineries in the area. There is no shortage of great places to visit in South Jersey!
Save to Pinterest