Philadelphia is now my hometown and my favorite city in America. I moved here in 2014 after living in Florida my whole life. After just one trip to Philly, I moved here 6 months later with my wife and cat.
Below is a list of my biggest don'ts while you're visiting Philadelphia.
Don't Eat Tourist Cheesesteaks
Okay, let's get this out of the way. Philadelphia is known for cheesesteaks and pretzels, but things have changed! This city is home to some world-class restaurants. Philadelphia has some really great food.
With that being said, you still have to eat 1 damn good cheesesteak when you visit. DO NOT go to Pat's or Geno's. Since they both claim to be the original, they are huge tourist traps but serve cheesesteaks that are mediocre at best. Since they serve so many people, they aren't making your sandwiches to order and it's anybody's guess as to how old the meat on the grill is at any given time. I ate at Geno's once and I can say it was the worst cheesesteak I have ever had in Philly.
As you may have guessed, locals don't eat cheesesteaks often. I personally crave a good cheesesteak maybe twice a year. They are very heavy sandwiches, but when I do crave one I will often try different places. I can highly recommend the following 3 places if you want a good cheesesteak:
Don't Drive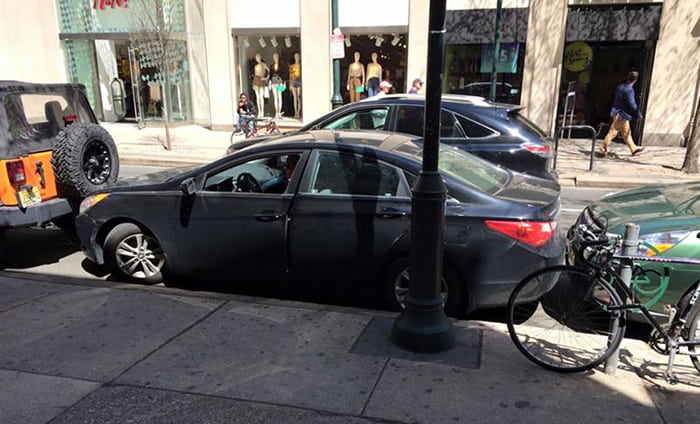 Are you really good at parallel parking and navigating small streets? If you answered no, then I highly recommend you don't try to drive while in Philly. Driving and parking in this city can be a nightmare. The best way to navigate is by walking and public transit.
If you do drive, you will waste tons of time trying to find street parking and risk getting a parking ticket by the PPA. If you aren't aware, the TV show Parking Wars was based here in Philadelphia. My best advice if you insist on driving is to park at a parking garage near City Hall and keep your car there all day while you walk around to the different attractions. I highly recommend the Best Parking website to figure out which garages have the best deals.
If you plan to visit the major tourist attractions, I recommend you look into the Phlash bus. This is a seasonal tourist bus that loops Center City. It operates daily during the busy months, May-September until 6 p.m. Check out their website for official times and stops.
SEPTA is the official transit for buses, trains, and trolleys. If you plan to stay here, I recommend you look at the following bus routes: 17, 12, 21. These 3 bus routes run across the city and can help you save time walking. The 17 bus is one of my favorite routes because it runs all the way down to the stadiums and back up through Center City to Penn's Landing. Visit the SEPTA website for all their routes and schedules.
Don't Stay on the Main Streets
When you are walking around most of the attractions will be off the following main roads: Arch, Market, Chestnut, Walnut, and South. I highly recommend you take some extra time and explore some of the smaller cross streets.
Exploring the small streets in Philly is one of my favorite things to do. I have found some of the coolest bars, cafes and restaurants tucked away in the side streets. These places will be tourist free and will give you the opportunity to explore different neighborhoods. Philly is a very proud city and known for all the different, unique neighborhoods.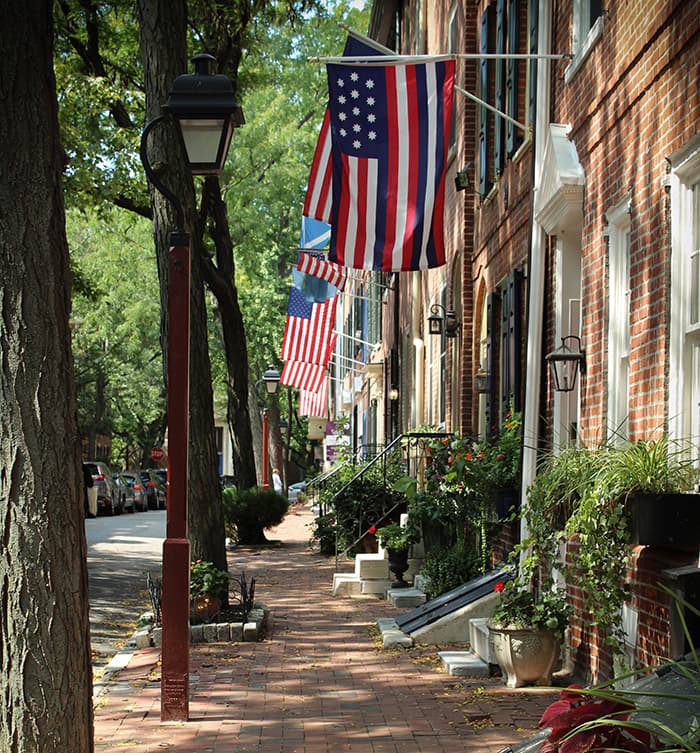 Visit Philadelphia has a nice detailed article about the different neighborhoods in the here. My personal favorite neighborhood is Old City, especially at nighttime.
If you're into photography, Philly will be your playground! The small streets will give you tons of unique shots that you won't be able to get in any other city. Some of my favorite streets to wander down are Pine, Delancey, and Addison, but there are tons of other small streets to explore in this city.
Don't Eat at Chain Restaurants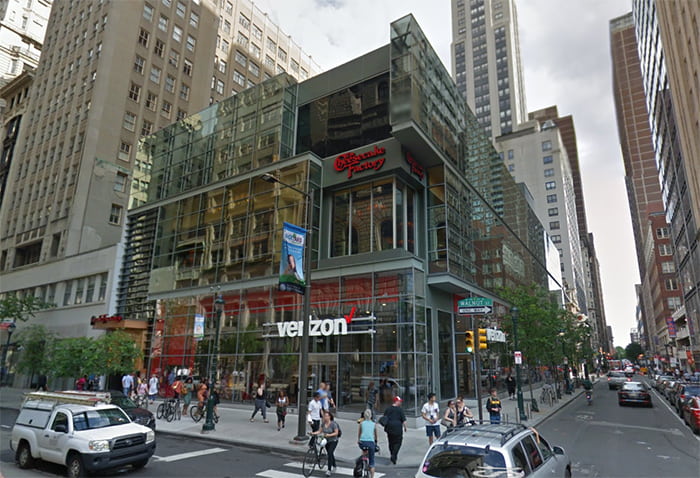 Philadelphia is known as one of the best food scenes in this country! When you're here, you are no more than a block or 2 from a good meal. We have everything from world-class celebrity restaurants to cash-only holes in the wall. One of the main reasons the food scene is doing well here is the cost. It's not nearly as expensive to operate a restaurant here in Philly when compared to NYC and DC.
With that being said, we still have your standard chain restaurants such as Applebee's and Cheesecake Factory. I understand that not everyone cares about food and doesn't like to explore new places, but in this city, it's often times cheaper and much better quality to eat at a local place than a chain restaurant. There are some great happy hour specials that you should take advantage of when in Philadelphia. I recommend you explore some restaurants off the main streets to find cheaper meals. The restaurants on the smaller side streets need the business more so they can offer better prices.
Tip: Old City & Rittenhouse are some of the most expensive restaurants in the city.
Link: Check out our Top 20 Restaurants in Philadelphia article for some really good food!
Don't Expect Fancy
When I think of Philly I always go back to what Anthony Bourdain said in his show, The Layover, when he was asked what was his favorite thing about Philly?
"The Attitude, it's a town with a lot of heart. If somebody thinks something sucks they are going to tell you right away. There's not much of a douche economy."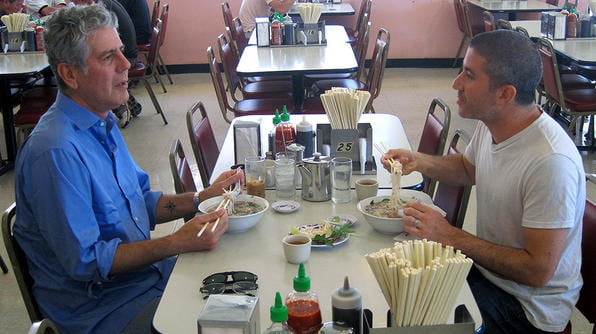 One of my favorite things about living in Philly is the lack of BS and fake people. This is a very hard working, blue-collar city. You're not going to find a lot of fancy velvet rope clubs with bottle service. Think of Las Vegas, now think of the complete opposite, and you have Philly!
We have a great drink special in this city called the Citywide Special. It's a pairing of Pabst Blue Ribbon and a shot of Jim Beam that traditionally runs for $3, an awesome deal! You can often find this at the smaller dive bars, but it's pretty common for nicer bars to carry this special, too. It's been a Philadelphia tradition since the '90s.
Be aware that you might fall in love with Philly when you visit! For me, the Pros outnumbered the Cons.
Save to Pinterest