What's the secret to booking a great Airbnb? The best Airbnb option depends on what your needs are. Here's a list of things to look for to make sure your Airbnb experience is a great one!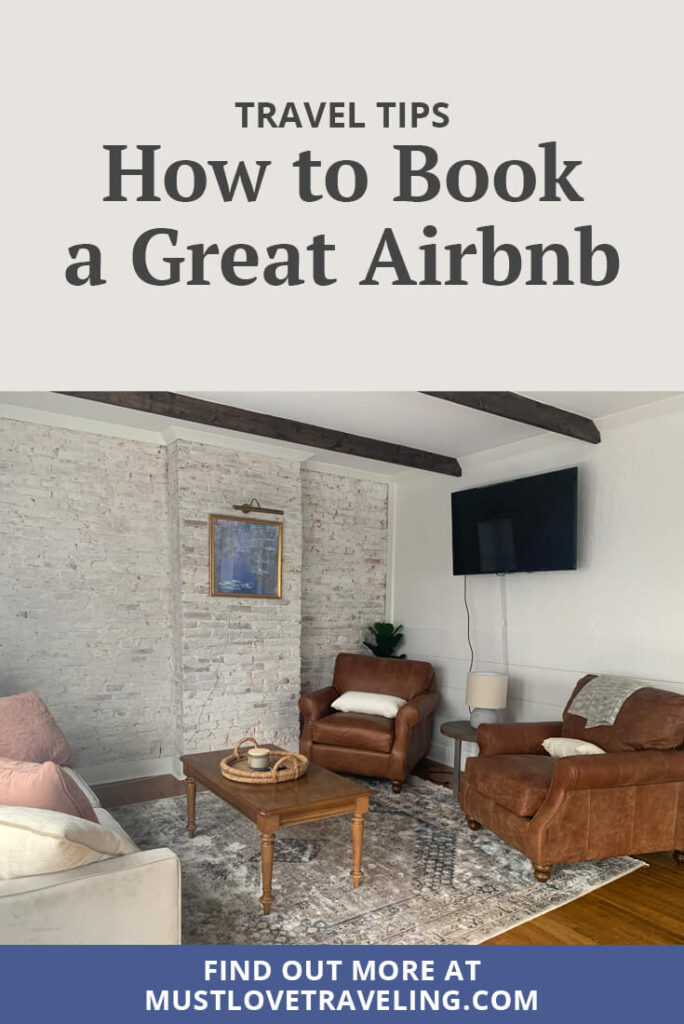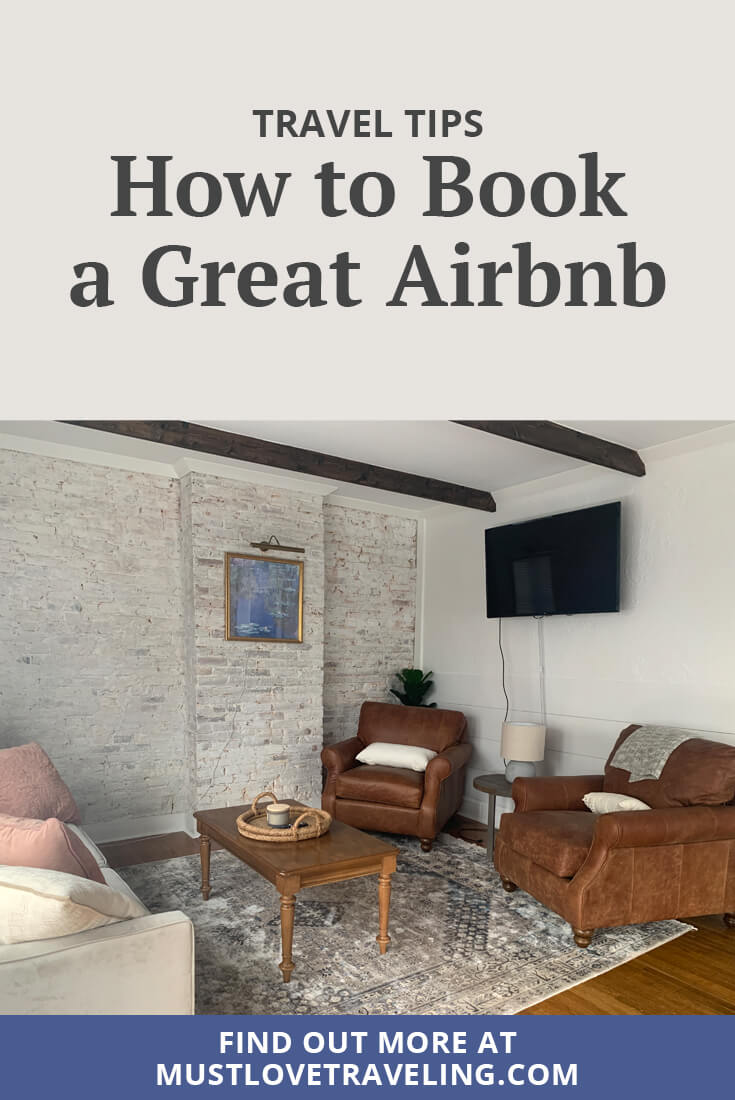 If you don't know, both Mark and I run our own branding and web design studio. It had been a while since we took time to work on our business, so I thought it would be a good idea to do a little work getaway to catch up on some of our internal projects.
For our business retreat, we chose Lancaster, Pennsylvania as the destination. Downtown Lancaster is about 1hr 30 minutes from us, so it was far enough away to feel like a getaway, but not so far that we would get antsy.
Instead of a hotel, we opted to use Airbnb. We used Airbnb for another work-related trip to Nashville, so this would be our second time using the service. A lot of people have concerns when it comes to using Airbnb, but both times we have used it have been great for us.
When done right, Airbnb can be a great option that can give you more for less money than a hotel. Here are some tips on how to book a great Airbnb.
Have a Checklist of Must-Haves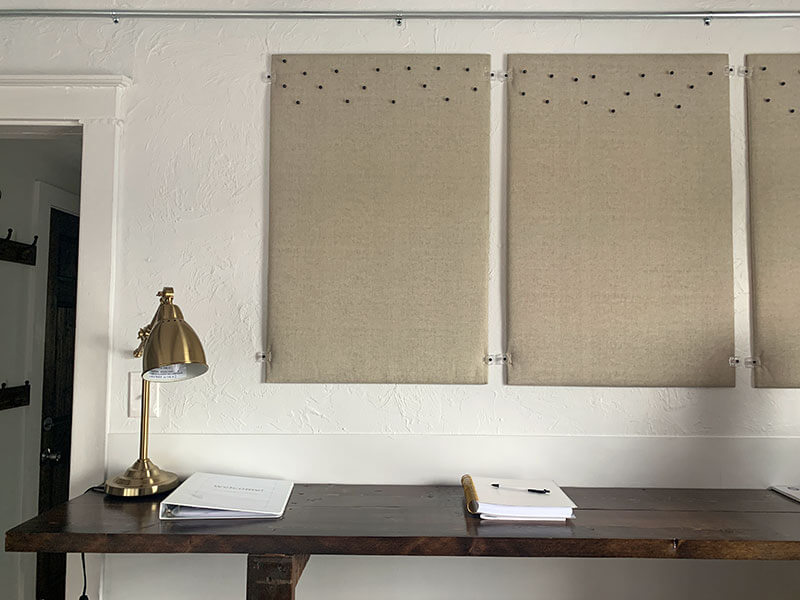 Since this was a trip for work, a designated workspace was on our must-have list.
Before you start looking online, write down a checklist of must-haves for your Airbnb. This list will depend on what you're using the Airbnb for. We used our Airbnb for a work retreat, so we needed to have a good wifi connection, a designated workspace, and a kitchen so we didn't have to leave to get meals. If you're going on a family vacation, space for everyone to sleep comfortably is probably more important than wifi. If you're taking a pet with you, you'll want to make sure the place you book is pet-friendly.
Whatever it is you need, write down a list before you start searching. A really cool thing about Airbnb is that they give you the option to filter places based on the amenities you are looking for. Instead of going through hundreds of properties that won't work, you can use the filters to show only the places that fit your must-have list.
Have Reasonable Expectations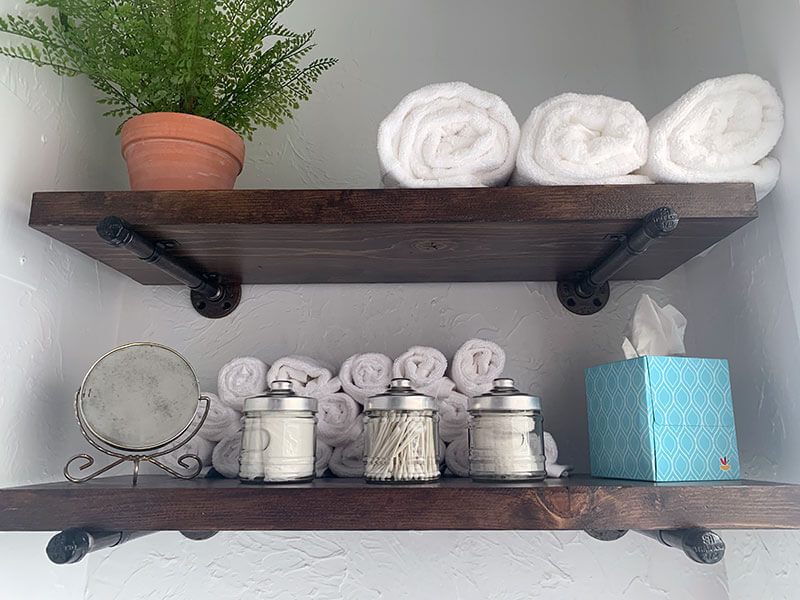 Our host went above and beyond to make sure our stay was great.
Airbnb's are not hotels, so keep your must-haves reasonable. Although Airbnb Plus is available in a lot of locations now, don't expect things like room service, free parking, or someone to clean up after you every day. If you can't live without that, book a hotel instead. You'll be much happier.
It's also a good idea to set a reasonable budget. A lot of the time, opting for an Airbnb is cheaper than a hotel, but that doesn't mean you'll get a mansion for $100/night. The prices of Airbnb's greatly depend on the location. Do a bit of research on the area you want to stay in to see what transit options are available. It might be worth it to book something a little outside your main area of interest as those places tend to give you more for your money. If you don't have a car and there's no public transit, you'll likely be better off staying somewhere within walking distance of the places you want to see. Uber's and taxis can add up.
A selling point to the place we stayed in Lancaster was that it was walking distance to a lot of great restaurants, bars, and shops. At night, we got to explore the city a bit without having to get in our car. There was also free street parking, so we didn't have to hunt for a spot or worry about meters.
Read the Listing Carefully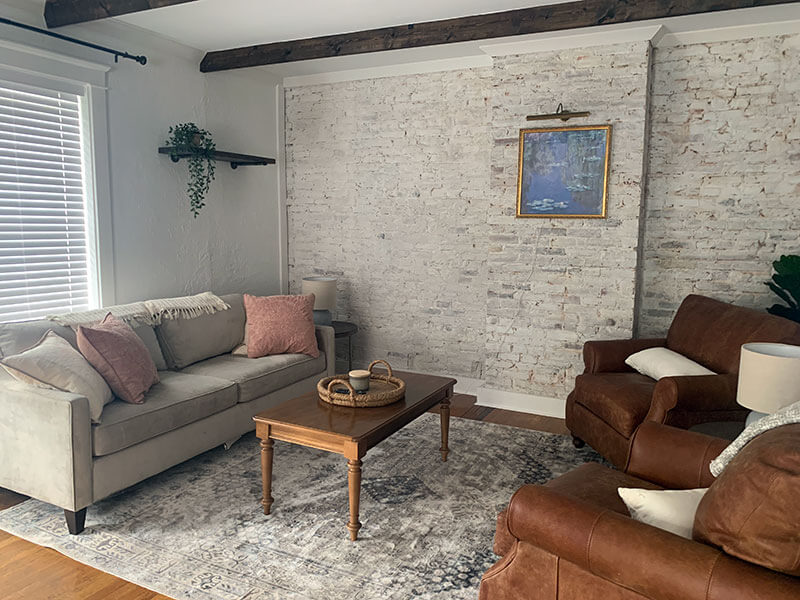 Our host gave a detailed listing of everything we could expect. She even had a book to welcome us with instructions, passwords and recommended places to eat.
Unlike a hotel, where you basically know what you're going to get, Airbnb's can vary greatly. Don't just look at the pictures, which sometimes can be deceiving. Read the reviews carefully before booking anything. Good hosts are transparent about their listings and will give you the details of their place and any rules they have (no loud parties, no smoking, etc.).
If you have questions, don't be afraid to ask. Airbnb gives you the option to contact the host before booking. If it takes a long time for them to respond (or you get no response at all) that is a good sign that you're dealing with a bad host. Start looking elsewhere. A person that responds quickly and professionally is someone you'll want to deal with.
Only Book Places with Reviews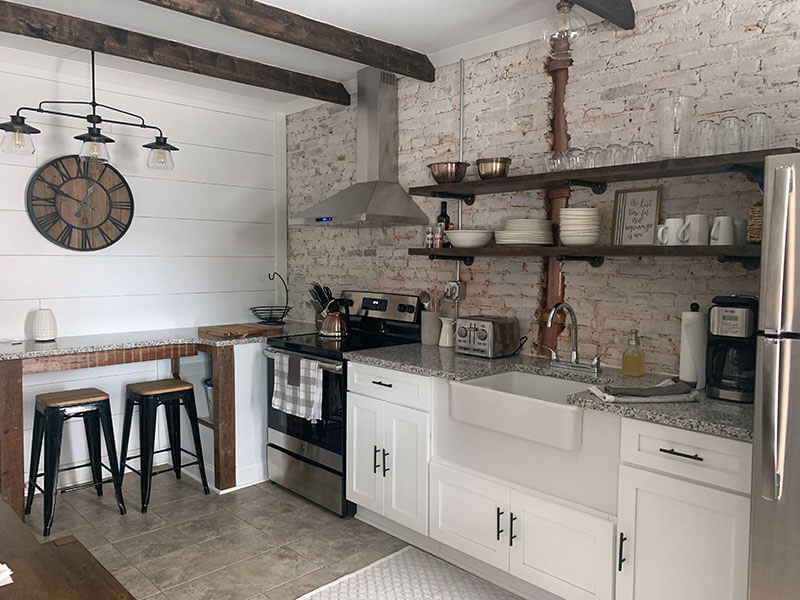 Our host was considered a Superhost because she had several great reviews.
I can't stress this one enough. If you want to book a great Airbnb, you have to read the reviews. When booking our trip to Lancaster, we didn't even consider places that had no reviews. Along with reading the reviews from the guests, it's important to also read how the host responds to those reviews. If someone did have a problem, the host should respond to the review in a professional manner. A potential red flag is a host that does not respond at all.
If you run into a problem with the place that you've booked, I recommend keeping conversations between you and the host within the Airbnb app. This way, if you fail to come to a resolution with the host, you can dispute with Airbnb, who will have a record of your conversation.
Be a Good Guest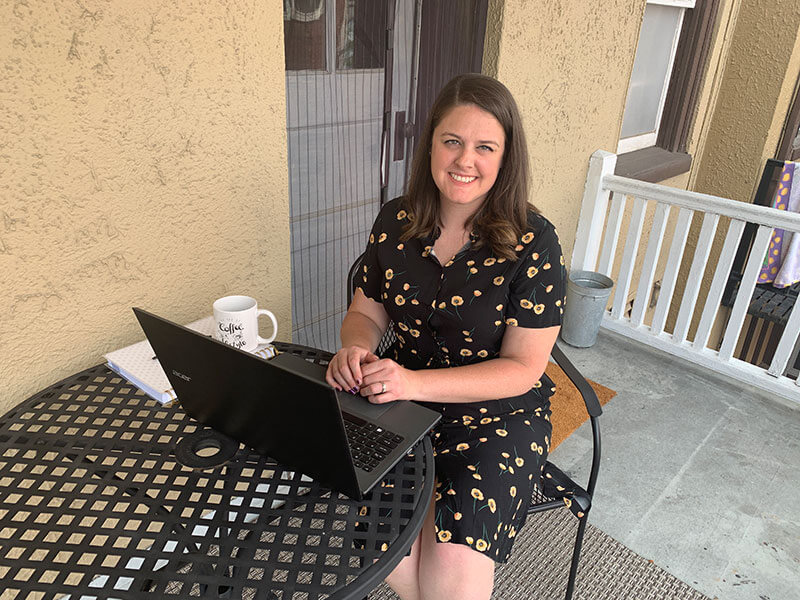 We even had a patio area where we could sit and work outdoors.
If you want to book a great Airbnb, you need to be a good guest. Kind of like Uber, the rating system on Airbnb is a two-way street. You get to rate your hosts, but hosts also have the ability to rate you. This means if you are a bad guest, the good Airbnb hosts might not want to have you stay at their place. Remember, you are staying in someone's home. Follow their rules, don't trash the place, and be sure to communicate if something breaks or goes wrong during your stay. Basically, don't be an asshole.
After your stay, leave a review. It only takes a few minutes and helps both potential guests and Airbnb hosts. Let people know what you loved about the place you stayed in or offer some suggestions for improvements. Feedback helps make the service better for everyone.
Enjoy Your Stay!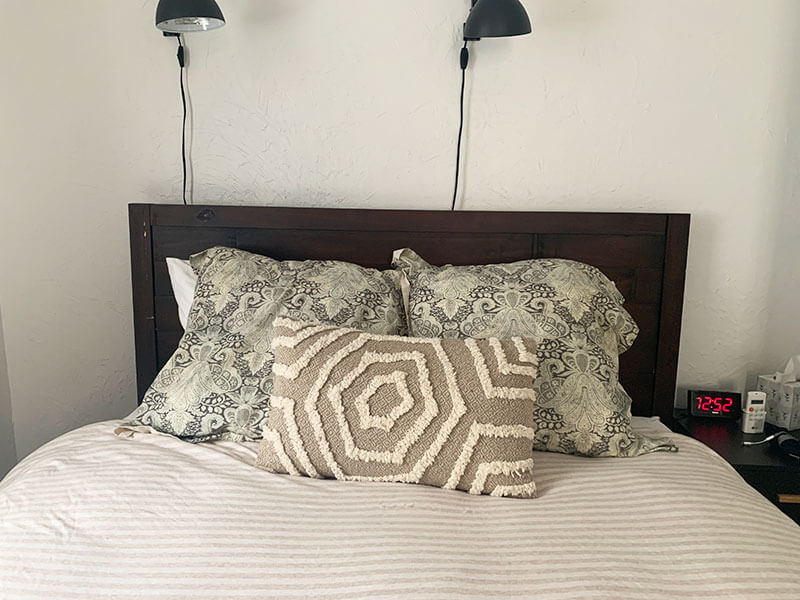 The bed was comfortable and our host provided extra pillows and blankets.
When done right, it's really easy to book a great Airbnb. There is nothing to be scared of! If you do some research and read reviews, you'll get the opportunity to stay in a lovely place for less money than a hotel would cost. We really enjoyed our most recent stay in Lancaster and definitely plan on using Airbnb for future travels.