Exciting news! We've started a YouTube channel. To be honest, we put off making travel videos for a while because it was scary and intimidating. Now that we've started, it doesn't seem so hard anymore, which seems to be the case with everything, right? We're really looking forward to bringing you more travel-related content.
Our first series of videos is called Travel for Cheap. In each episode, we'll show you the budget-friendly activities of a particular city. Our first episode features our home city of Philadelphia! With so many free attractions, you can spend several days in the City of Brotherly Love without spending a dime. This video will show you how!
If you like this video, please subscribe.
How to See Philadelphia for Free
Philadelphia is loaded with free attractions, making it a great budget-friendly destination for the entire family. We've compiled our list of the best free things to do in Philadelphia.
1. Independence Hall
No visit to Philadelphia would be complete without a visit to Independence Hall. See the building where our founding fathers signed both the Declaration of Independence and the Constitution. While this is a free attraction, tickets are required March through December and you should arrive at least 15 minutes before your scheduled tour time.
Getting tickets is easy. Just walk across the street to the Independence Visitor Center where they'll give you a tour time. Pro tip: Bathrooms are hard to come by in this city and the visitor center has some of the cleanest around. I suggest making a pit stop.
2. Liberty Bell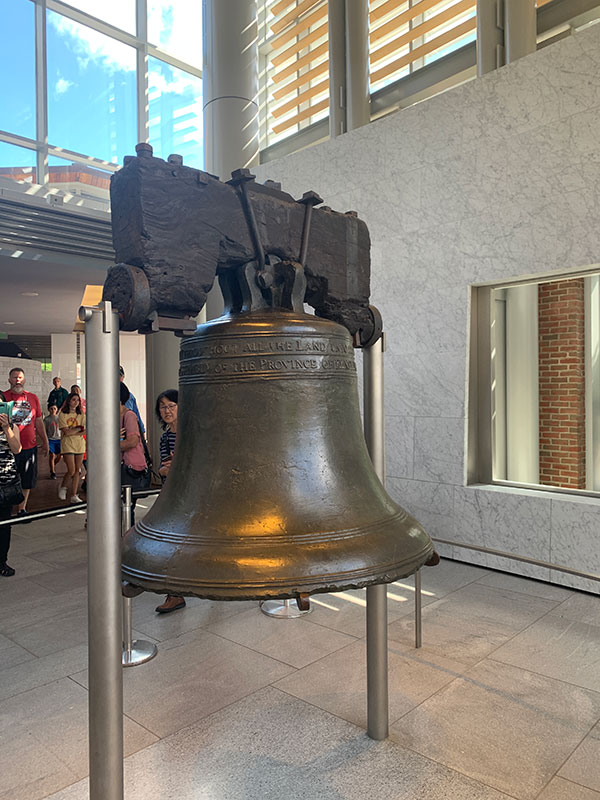 Also across the street from Independence Hall is the Liberty Bell, an iconic symbol of American independence. Lines get long to visit this attraction, so show up early. And if you'd rather not wait in line, walk around the corner to get a glimpse of it through the window.
3. Washington Square Park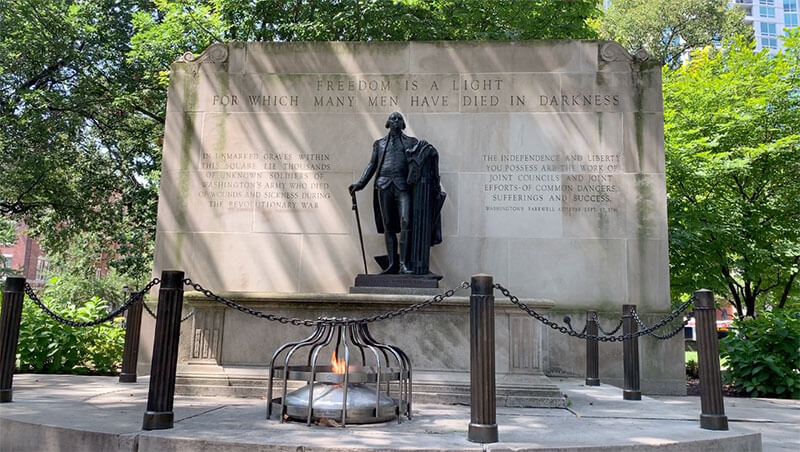 Just one block from Independence Hall is Washington Square Park, a green space popular with both tourists and locals alike. There you'll find a memorial to George Washington and the unknown soldiers of the American Revolution.
4. Portrait Gallery at the Second National Bank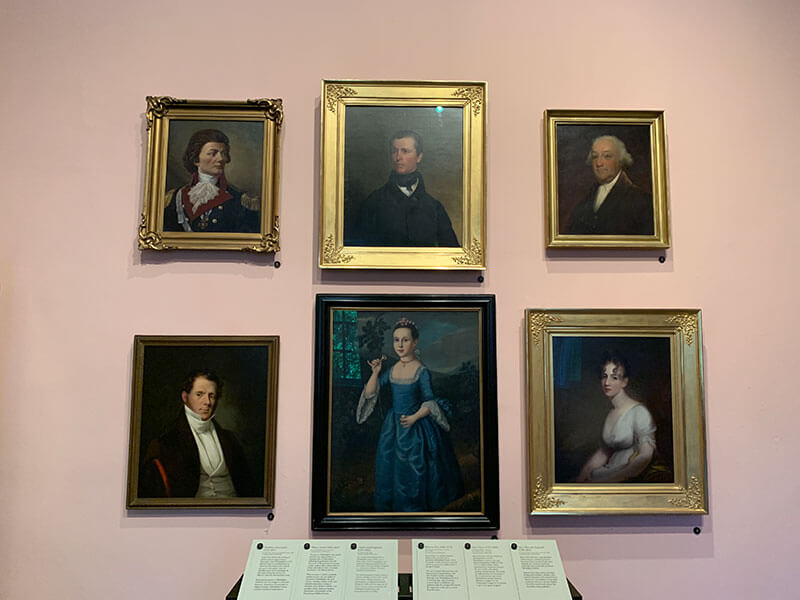 Once a financial hub for our nation, the Second National Bank of the United States now houses a permanent collection of over 150 original portraits of prominent political leaders, military officers, scientists, and explorers. Located just a few blocks from Independence Hall and the Liberty Bell, this is a building both art lovers and history buffs will want to check out.
5. US Mint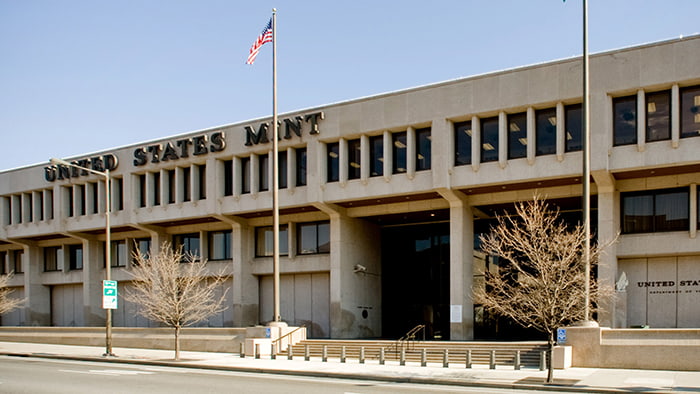 Did you know that more than half of the nation's coins are produced in Philadelphia? Marked with a P, it's likely you have some Philadelphia coins in your pocket right now.
If you've ever wondered how coins are made, you can see the process in action by touring the United States Mint. General tours are open Monday – Friday from 9 am to 4:30 pm. The mint is closed on federal holidays and offers Saturday tours in the summer.
6. Penn's Landing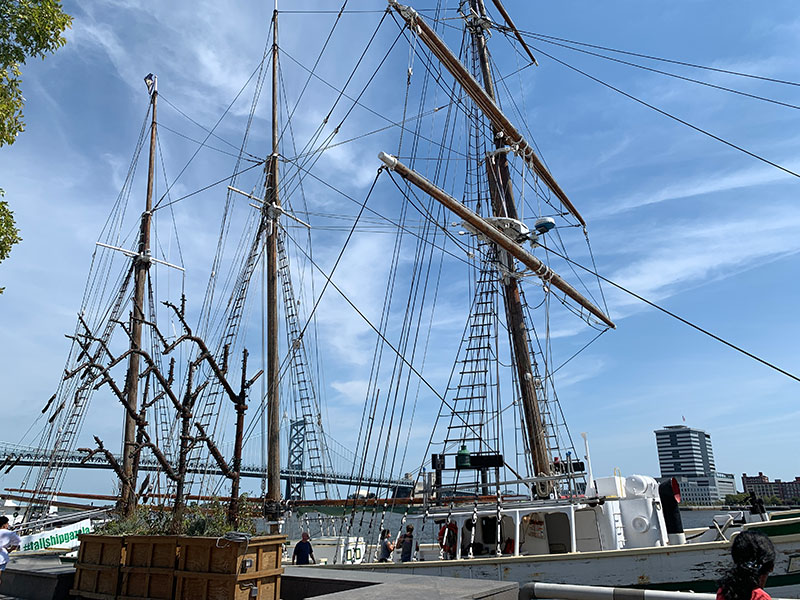 Named in honor of William Penn landing in Philadelphia in 1682, Penn's Landing is the place to go for seasonal parks and family-friendly activities. See the tall ships, relax in a hammock and Spruce Street Harbor Park or go skating at the RiverRink.
7. Cherry Street Pier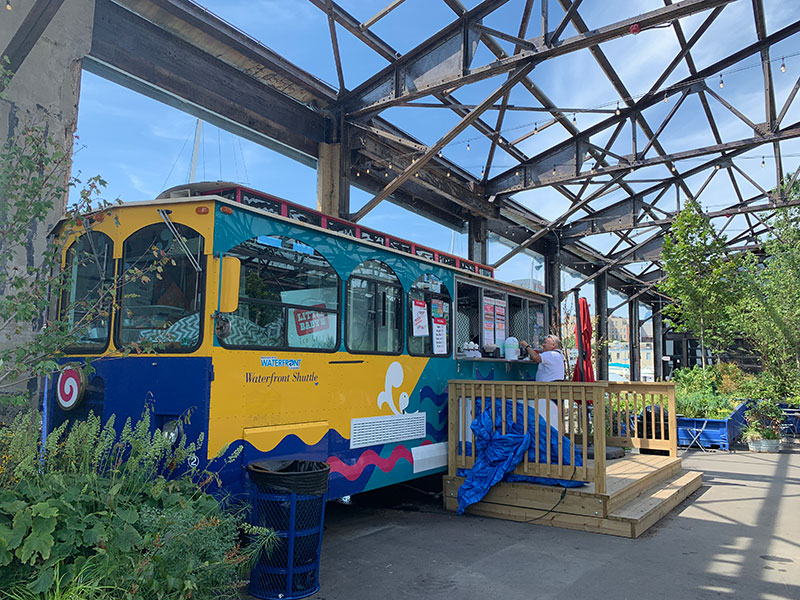 Just a few blocks away, you'll get some of the best views of the Ben Franklin Bridge at Cherry Street Pier. A relatively new addition to the Delaware River Waterfront, Cherry Street is a mixed-used space built inside of an old municipal pier building. Many artists use the space to collaborate with each other and give the public a peek into their creative process.
8. Science History Institute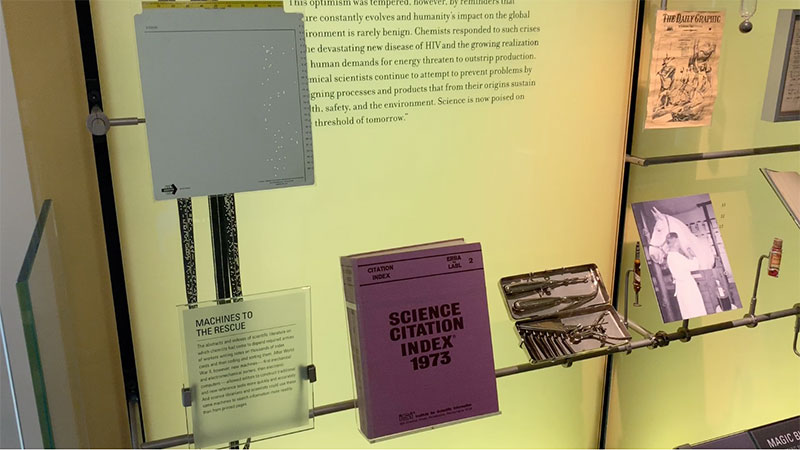 Learn about successes, failures, and surprises in science at the Science History Institute. The museum's permanent collection houses laboratory tools, scientific instruments and personal notes from prominent scientists that have helped change the world. The museum is open Tuesday – Saturday from 10 am to 5 pm.
9. Elfreth's Alley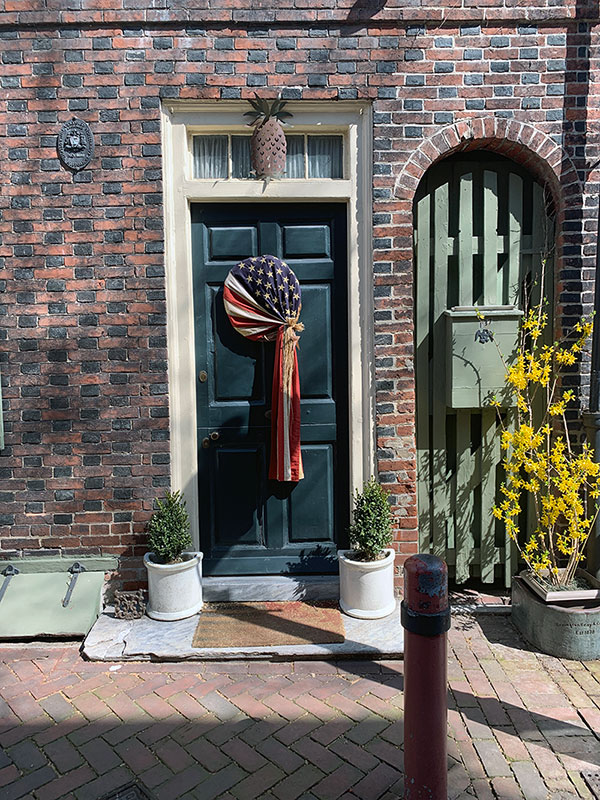 Stroll down the nation's oldest residential street, Elfreth's Alley. Built in the 1700s, Philadelphia citizens still occupy these colonial-style homes, which still look the same as when our founding fathers were alive.
10. Fireman's Hall Museum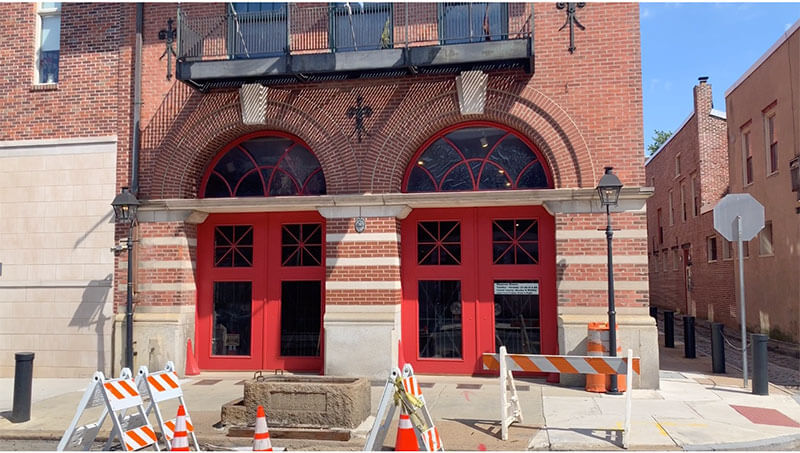 Just a block away from Elfreth's Alley is the Fireman's Hall Museum. Inside this restored firehouse built in 1902, you'll see our nation's earliest firefighting equipment, including steam powered fire engines. They also offer a great, interactive exhibit on fire prevention for kids.
11. The Rail Park
The Rail Park is an urban park space built on an unused rail line that previously served the Reading Terminal. Phase 1 of the park is currently open, which features open green space, bench swings and great views of the city.
12. Edgar Allan Poe House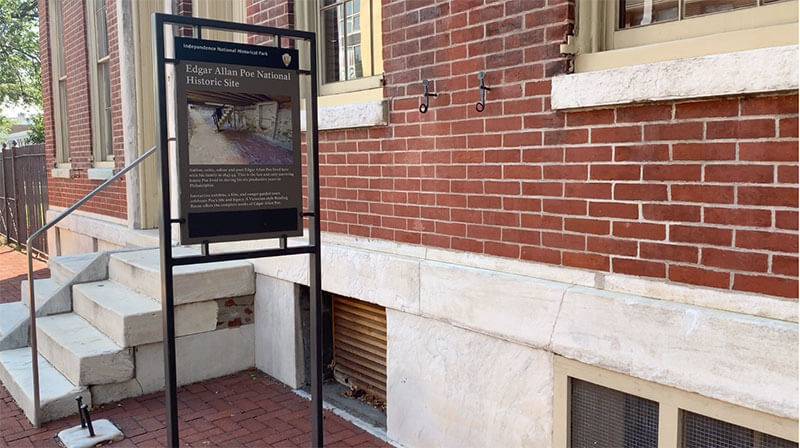 Tour the preserved home of American author Edgar Allan Poe. Although Poe lived in several Philadelphia homes, this is the only one that still remains. During his time here he dealt with his wife Virginia's illness and wrote The Black Cat, which describes the basement of the house.
13. Murals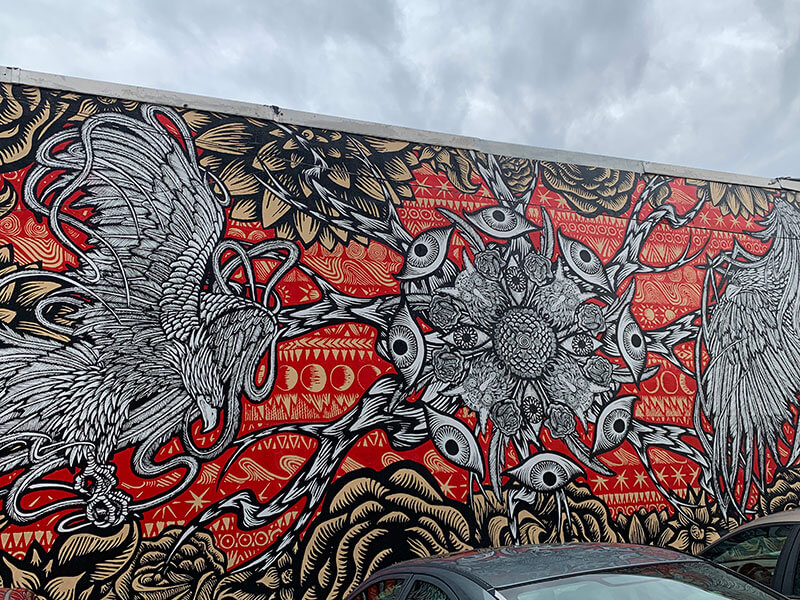 Philly is home to the world's largest outdoor art gallery, with beautiful murals all over the city. You're bound to stumble upon several walking around the city. To get more information on pieces and locate murals throughout the city, download the Mural Mobile Finder Map.
Bonus: Philadelphia Museum of Art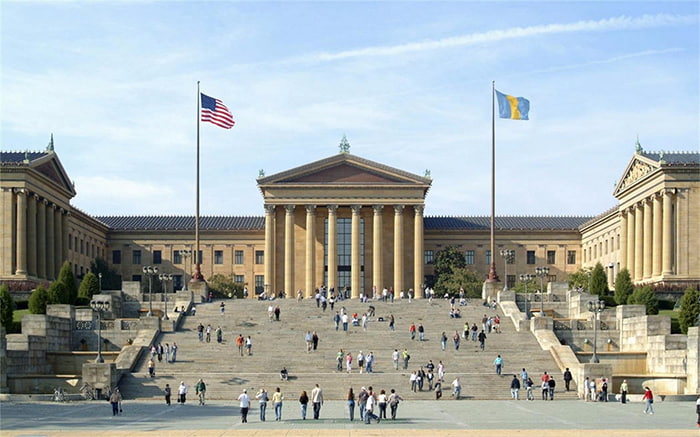 The steps of the Philadelphia Museum of Art were made famous by the movie Rocky. While it's definitely fun to run up the "Rocky Steps", don't miss out on what's inside the museum! Although it's not free, the PMA does "Pay What You Wish" the first Sunday of every month and on Wednesday after 5 pm, giving you a discounted rate to one of the nation's best art museums.
Save to Pinterest