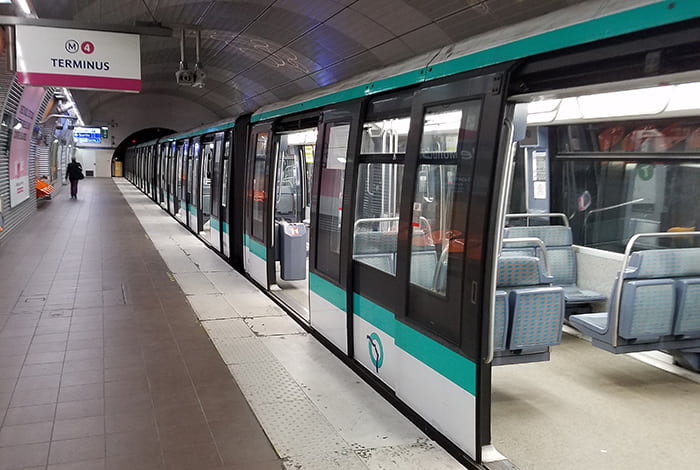 During our 1 week trip to Paris we used the metro to get around everywhere. Paris has a great and reliable metro system. Their train and bus system is much better than anything we have in the USA. In this article I will go over how we navigated the city and our experience with the metro system.
If you're not familiar with how Paris is laid out, the city is divided into 20 unique districts, or as they call them arrondissements. It starts with 1 in the middle of the city and continues to expand outward in a circle. In most cases when you visit Paris you stay inside the 20 neighborhoods.
Printed Map
I highly recommend you have a printed map on you all at times. There were times when I was lost and my phone map wasn't working correctly, so I had to rely on my printed map. Make sure the map you have has the main attractions and the metro lines on the map. If you get completely lost you can always ask a local and they will help you. You just have to point on the map where you want to go and they can point you in the right direction.
Here's a link to download a great Paris Metro Map
Digital Offline Map
Visit our other articles on how to use Google maps and City Mapper offline. I used Google Maps the whole Paris trip and didn't run into any major problems. Give the app time to find the satellite signal, otherwise you might start walking in the wrong direction. This happened to me a few times.
I was able to use Google Maps 100% offline and didn't use any of my data! We have Verizon's Travel Pass, this allows us to use my existing data plan for $10 a day. Instead of wasting the $10 on data I would much rather have some delicious pastries! Boy did I eat a lot on this trip!
Plan Your Days
I recommend you plan out your days based on your attractions and metro stations. The night before each day I would pin a bunch of attractions on my Google Map and the locations of the metro stations for the day. It's important to always remember how to get back to your main metro line. For example we stayed on the outside of the 14th arrondissement and our metro line was the last stop on the 4 train, so I knew that if I can make it to the 4,I could get back to our hotel with no problem.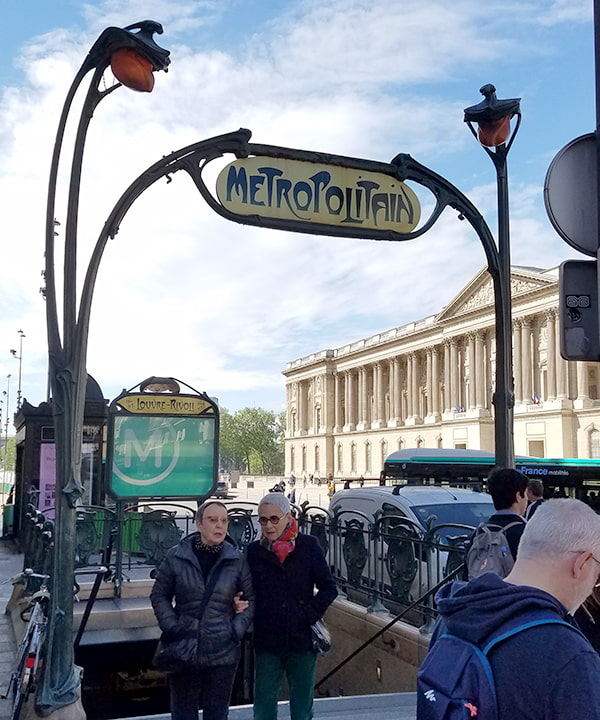 Tickets
If your visiting Paris for less than 5 days I recommend you grab a Paris Visite Travel Pass. This pass will give you unlimited rides valid for 1, 2, 3 or 5 consecutive days, the pass allows you to travel anywhere in Paris (zones 1 to 3). We had a 3 day pass and used it to the max! The remaining days we purchased single ride tickets in books of 10.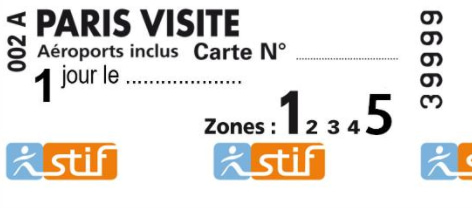 When you purchase tickets at the kiosk make sure you pay attention to the type of payment process. Some machines were card only and didn't accept cash. Once you grab your ticket you just go through the turnstiles and follow the signs to your train. If you need to connect to another metro line make sure you get off the correct stops and do a connection, the transfers are simple and don't require you to purchase another ticket or go through another turnstile.
Riding the Trains
Riding on the train is just like any other major city. The only difference I noticed was some of the trains were really old and had a handle to lift in order to open the doors. The first train we saw with the handle we didn't know what to do, so someone on the train opened the door for us from inside the train. I'm thinking it's pretty common that locals help tourists out all the time with this process. We even started to help other tourists open the doors when they were confused also, for a half a second we felt like a local!
We also came across 1 train that had a green button you had to push in order to open the doors.
Overall using the metro in Paris was a great experience. It's really affordable, efficient and easy to use. We traveled all over the city and never had to wait more than a few minutes for our train. The multiple day passes and books of tickets made it even more convenient to get around. If you are in Paris, I highly recommend using the metro system to get around.
Save to Pinterest