Travel Guide: Paris (Infographic)
Looking for a quick guide to Paris? Use this travel guide infographic to help you plan your trip.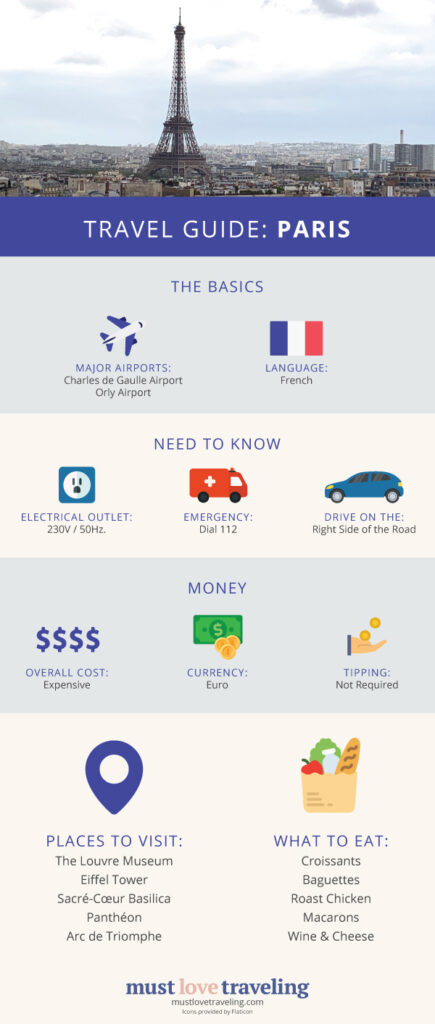 Join Our Weekly Newsletter
Get our latest posts via email every Wednesday!
More From Must Love Traveling:
get posts straight to your inbox
Never miss a post! Emails are sent every Wednesday.