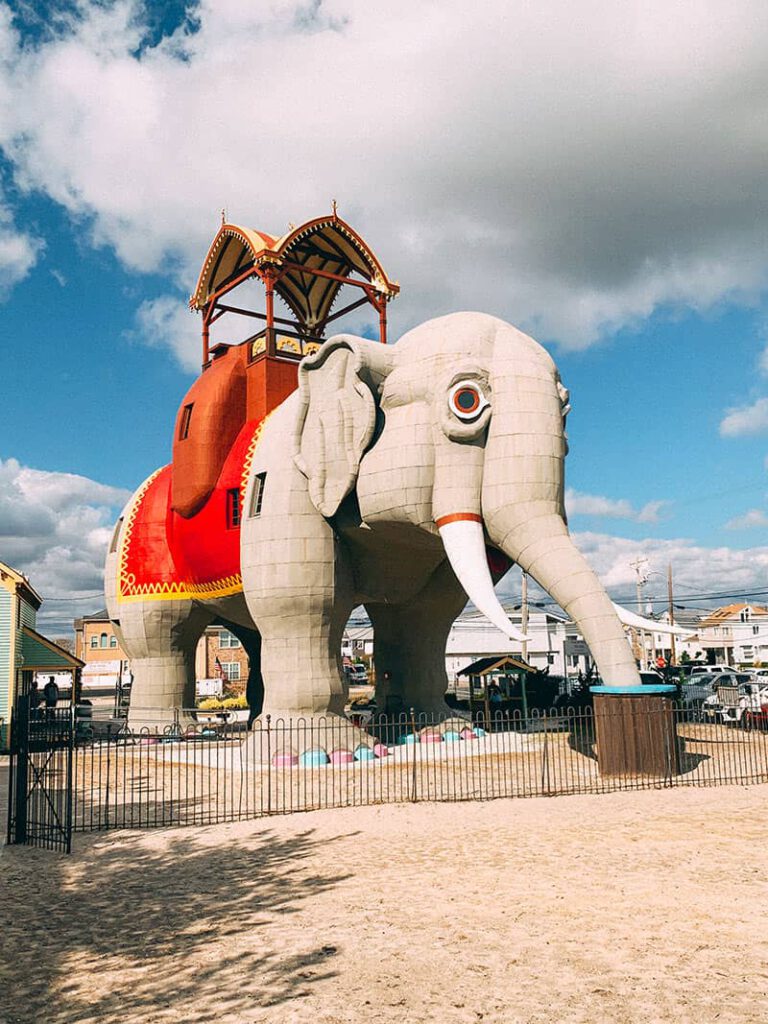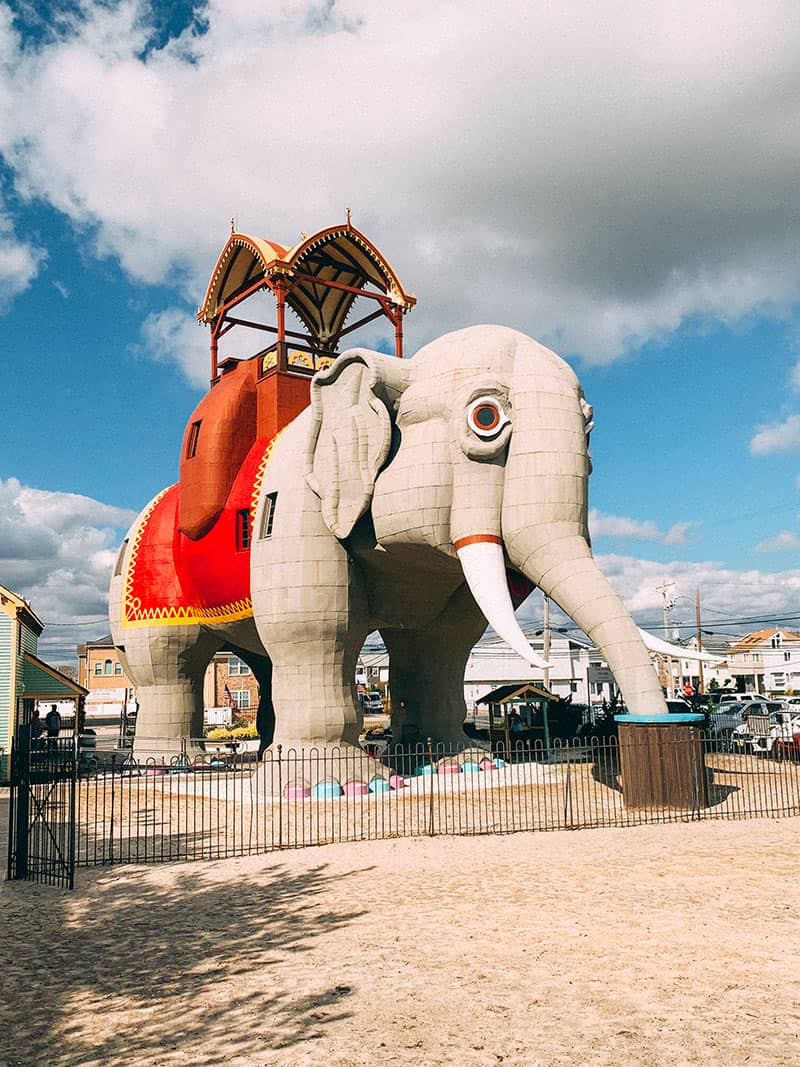 Address: 9200 Atlantic Ave, Margate City, NJ 08402
Lucy the Elephant is a 6 story roadside attraction located in Margate, NJ. It was built in 1881 by James V. Lafferty to help promote tourism and real estate sales and is the oldest roadside attraction in America.
In the future, you may be able to spend the night inside this giant structure. Before the COVID-19 outbreak, the owner of Lucy was in the process of turning it into an Airbnb. Due to restrictions, the listing has been delayed, but we hope to get the opportunity to stay here in the future!