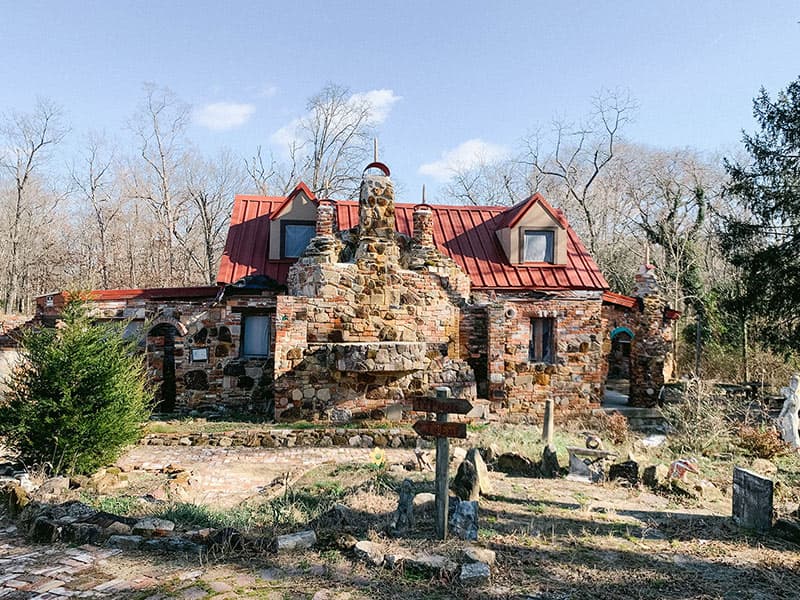 Address: 265 S Mill Rd, Vineland, NJ 08360
In 1929, George Daynor lost his fortune in the 1929 Wall Street Crash. He claims he was guided by an angel to Vineland, NJ, where he purchased this land with the last $4 in his pocket.⁠⠀
⁠⠀
It took him 3 years to build this palace. During that time, he lived off fish, frogs, rabbits…whatever he could find to eat. When he finished, Daynor said the home was "the greatest piece of originality ever brought about in the history of Man."⁠⠀
⁠⠀
The Palace of Depression is currently undergoing renovations, but you can get a glimpse of it off the side of the road. It's definitely one of the most interesting homes we've ever seen.