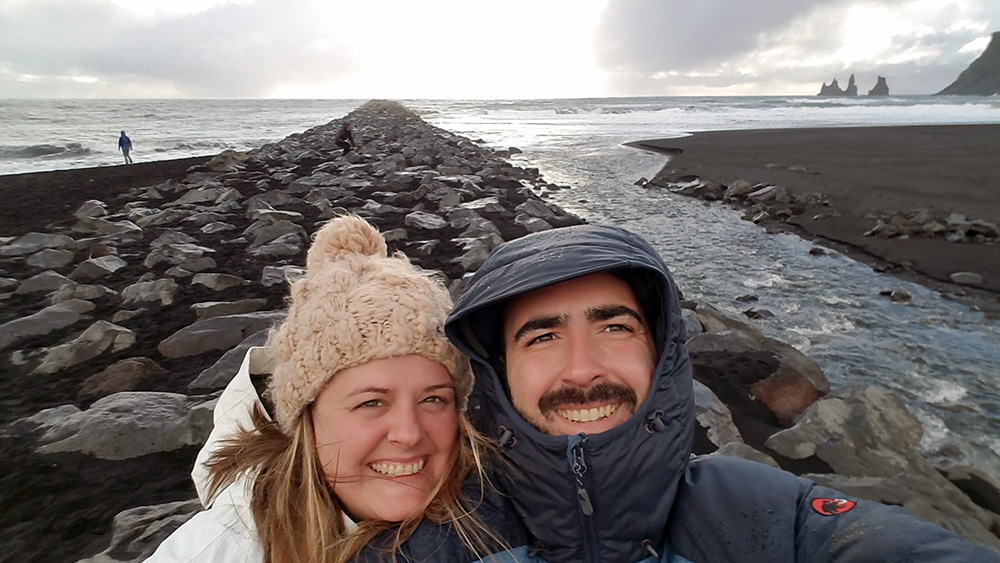 Iceland holds a special place in our hearts. We traveled to Iceland for our honeymoon and it was Mark's first international flight. Instead of going somewhere tropical or romantic, we wanted to do something more adventurous.
The beauty of Iceland is something you can't describe. You feel like you're inside a postcard everywhere you look. Even though it rained or snowed every day the 5 days we were there, we had the most incredible time. It's simply one of the most stunning places on Earth.
Iceland is the perfect place to visit if you're looking for adventure and enjoy being outdoors. This isn't a place where you're going to relax. (Except at the Blue Lagoon, which we'll cover later!) Instead, you'll likely fall asleep at night as soon as you hit the pillow from a full day of hiking, driving and exploring.
We did most of our exploring by taking day trips to various popular locations and we highly recommend renting a car to go exploring. There are plenty of tours available, but if you really want to see the beauty of Iceland, rent a car and drive around. You won't be stuck to schedule and get to explore things are not on a guided tour.
Some of the best moments of our trip were when we pulled over on the side of the road because we saw Icelandic horses, lambs or beautiful scenery that we wouldn't have the opportunity to stop and see on a tour. There is beauty all around you in Iceland, not just at the tourist destinations.
That said, there are definitely some things you have to see when visiting Iceland. Below are some highlights from our trip and 12 Must Sees in Iceland.
Iceland Trip Highlights
1. Reykjavik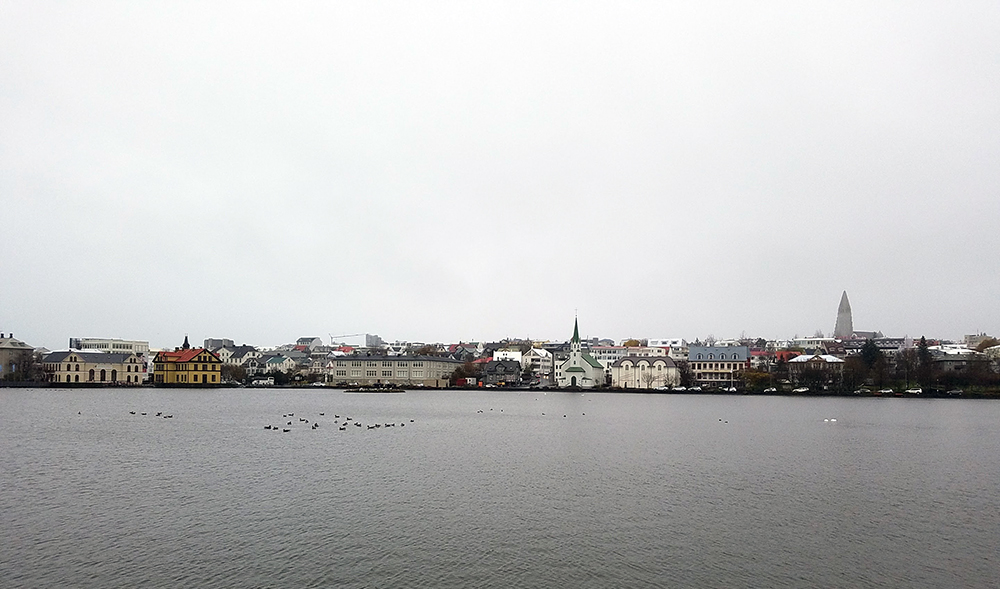 Reykjavik is the largest city and the capital of Iceland. It's home to nearly two-thirds of Icelandic residents and offers beautiful views of the sea and nearby hills. The city is relatively small, easy to explore on foot and offers plenty of museums, shops, restaurants and fun activities.
We stayed in Reykjavik the 5 days we were in Iceland and explored a lot of the city during the day. Highlights were seeing the Harpa Concert Hall, exploring the Iceland Museum, walking around Reykjavik Town Centre and having a drink a MicroBar, a popular craft beer bar.
The people in Reykjavik (and Iceland in general) are incredibly friendly and welcoming, so don't be scared to ask for directions or strike up a conversation.
2. Hallgrímskirkja church – Reykjavik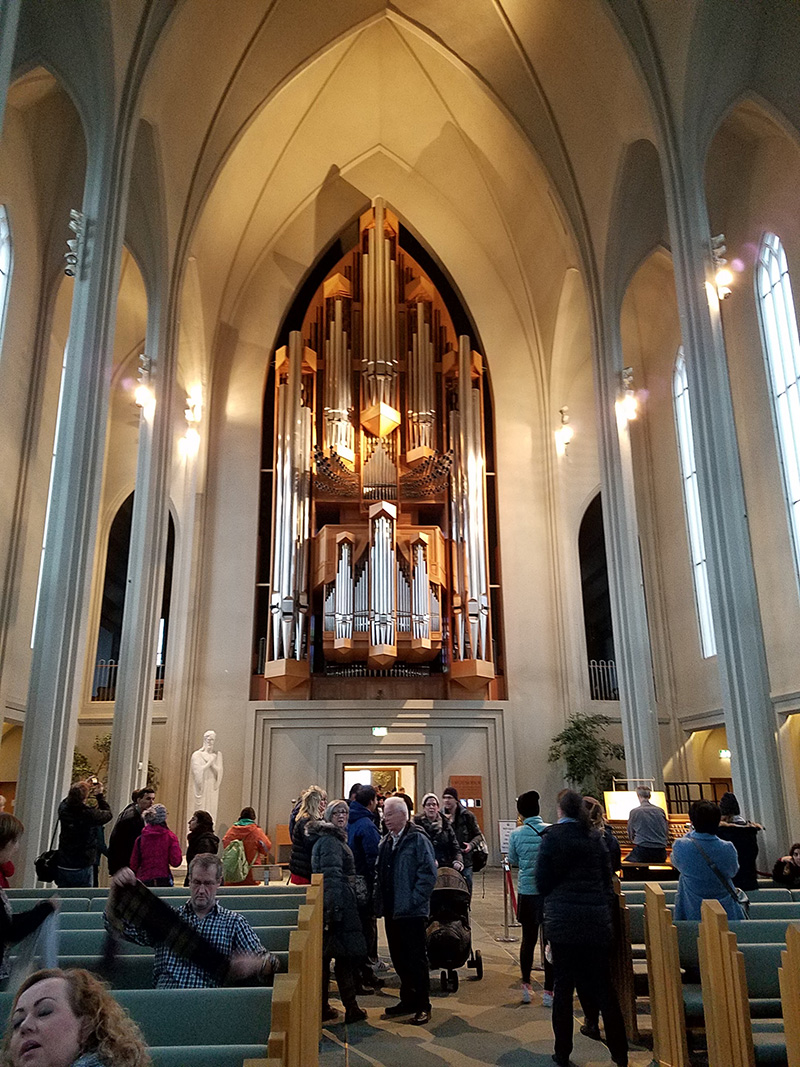 Also located in Reykjavik is Hallgrímskirkja Lutheran church, one of the most iconic churches in Iceland. The building, designed to resemble the mountains and glaciers of Iceland's landscape, was unlike any church we've seen. Inside houses an impressive electronic pipe organic that weighs 25 metric tons. While the church itself is a must-see, the observation tower offers amazing views of the Reykjavik and surrounding areas. Since this is a popular destination, the line does get pretty long, but it's worth the wait!
3. Gullfoss Waterfall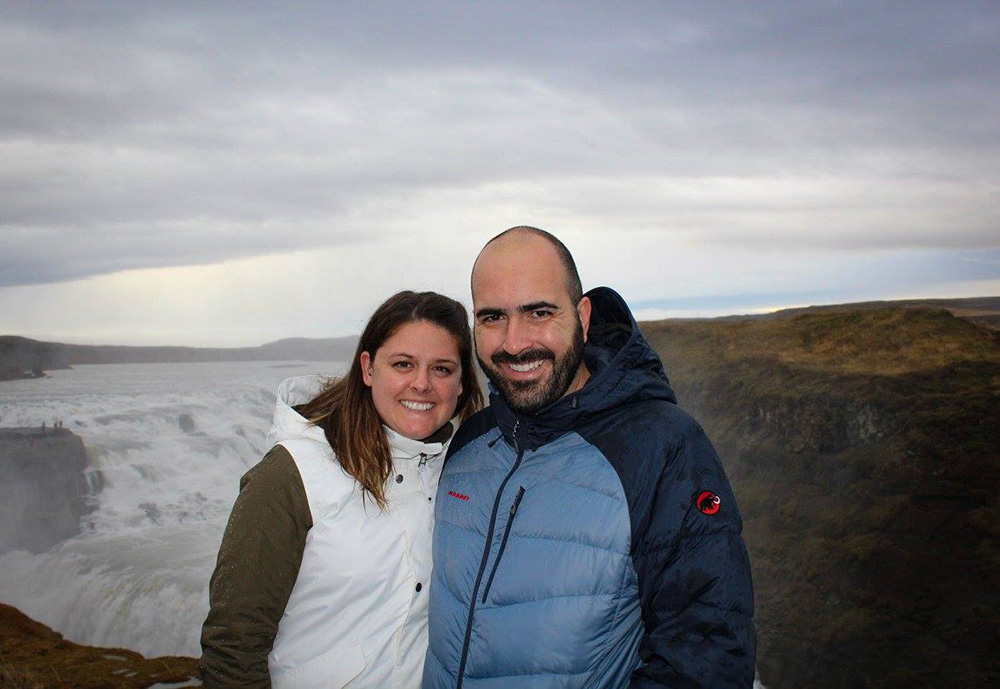 Gullfoss (translated to Golden Falls)  is a waterfall located in Southwest Iceland in the canyon of the Hvítá river. It's one of the main stops on Iceland's Golden Circle Tour. This was one of our first stops on our trip and even in bad weather, the views were breathtaking.
Since the weather was really bad the day we went, we didn't hike the canyon, but if you have better luck than us weather wise, definitely go for it!
4. Geysir Geothermal Springs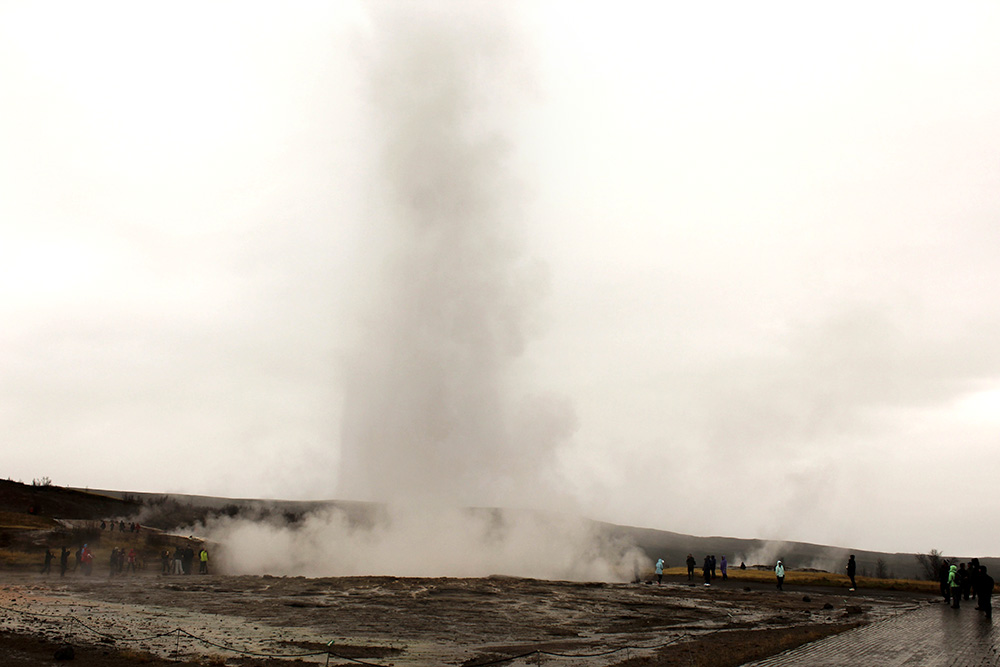 After Gullfoss, we headed to Geysir geothermal springs, another popular spot on Iceland's Golden Circle Tour. It is an active geothermal spring with more than a dozen geysers. The largest and most active was Strokkur, which erupts about every 10 minutes. Having never seen an active geyser before, it was incredible to see!
5. Kerid Crater Lake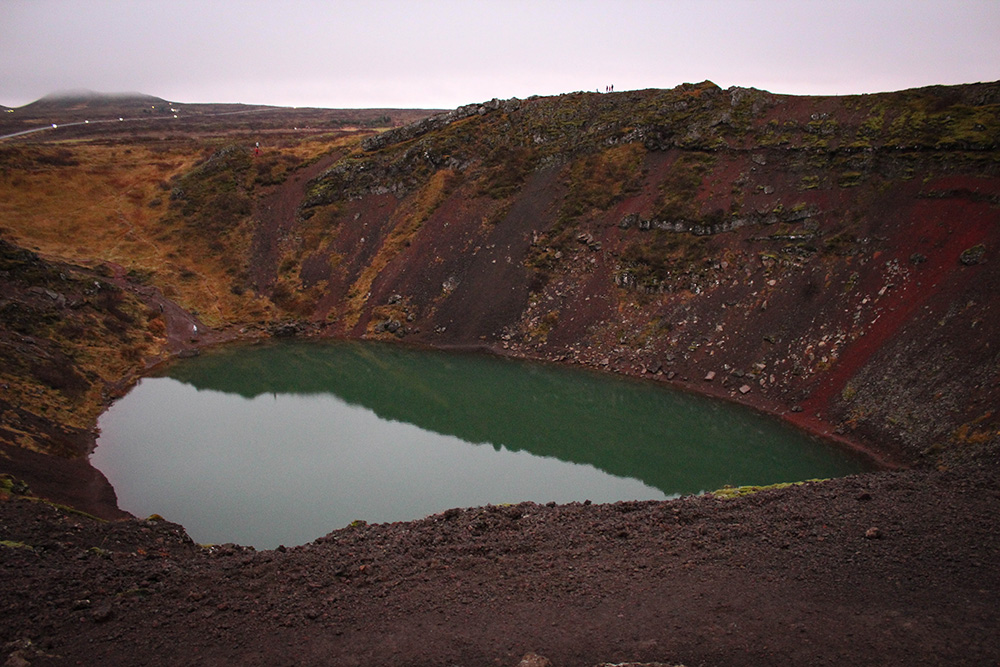 Kerid is a crater lake formed by a volcanic explosion that happened approximately 3,000 years ago. It was the last stop we went to on the Golden Circle Tour. We hiked up and around the lake close to sunset and were able to get some beautiful photos of the lake and the surrounding areas. Definitely a must see!
Travel tip: Spend one day doing the Golden Circle Tour and hit all three spots mentioned above!
6. Friðheimar Tomato Farm & Restaurant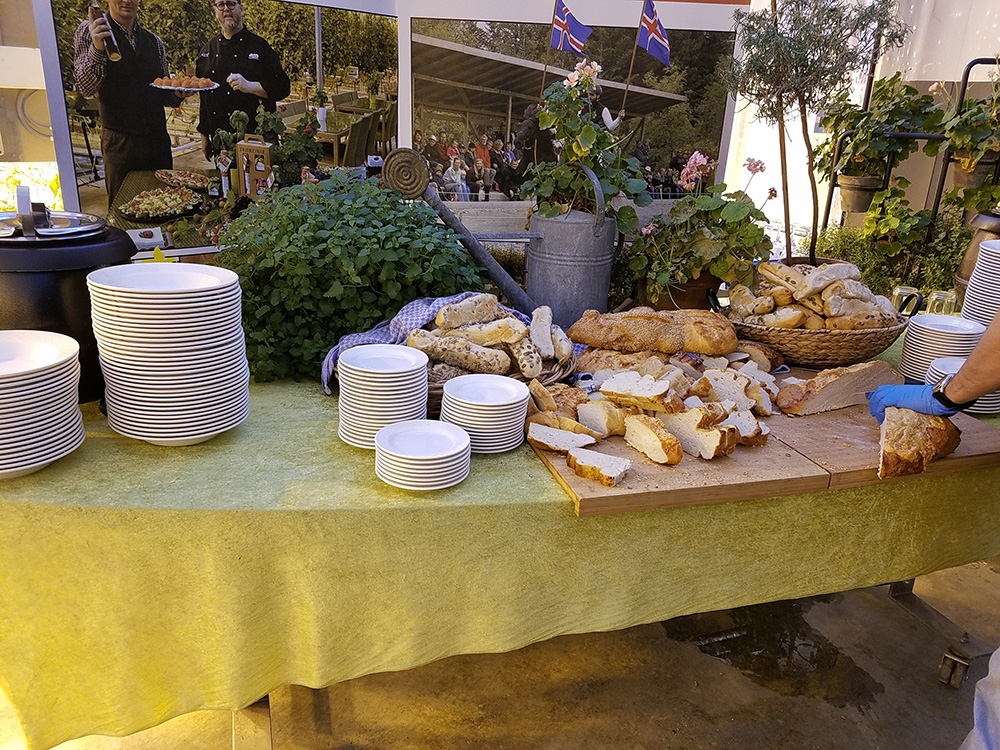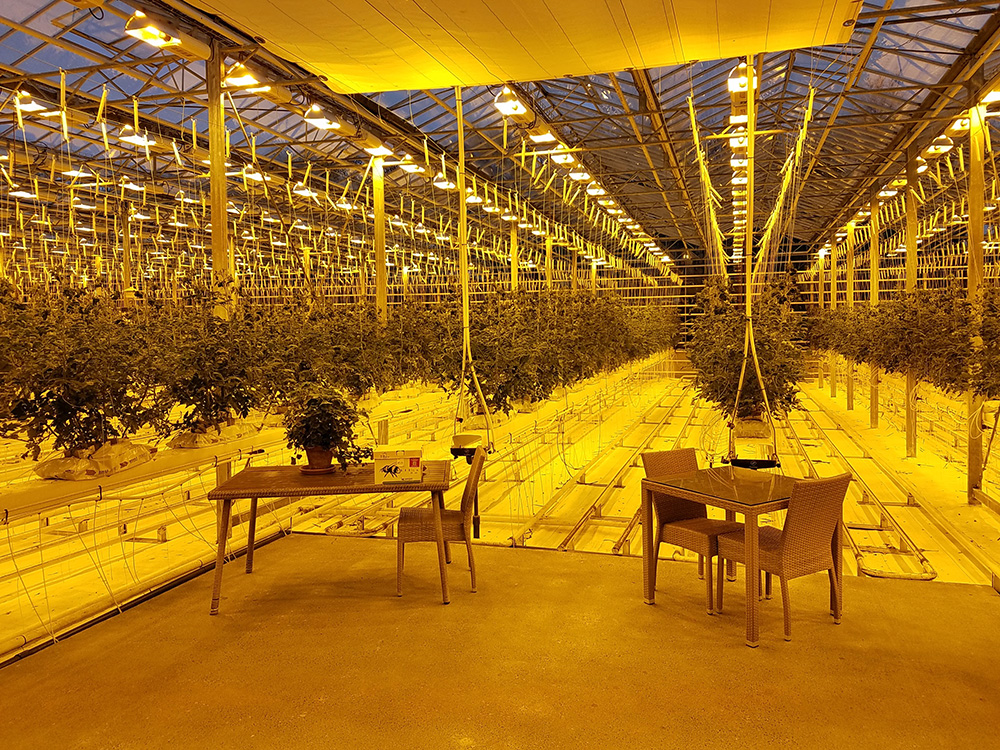 One of the most unique places we went to in Iceland was Friðheimar Tomato Farm. It is a tomato greenhouse with a beautiful restaurant attached, They offered 3 courses for lunch, all, you guessed it, tomato based. We got the tomato soup and freshly baked bread, which was perfect to warm us up on a cold, damp day. Afterward, we toured the greenhouse and saw how they grew different tomatoes.
Travel tip: If you're a vegetarian, this is a great place to visit!
7. Blue Lagoon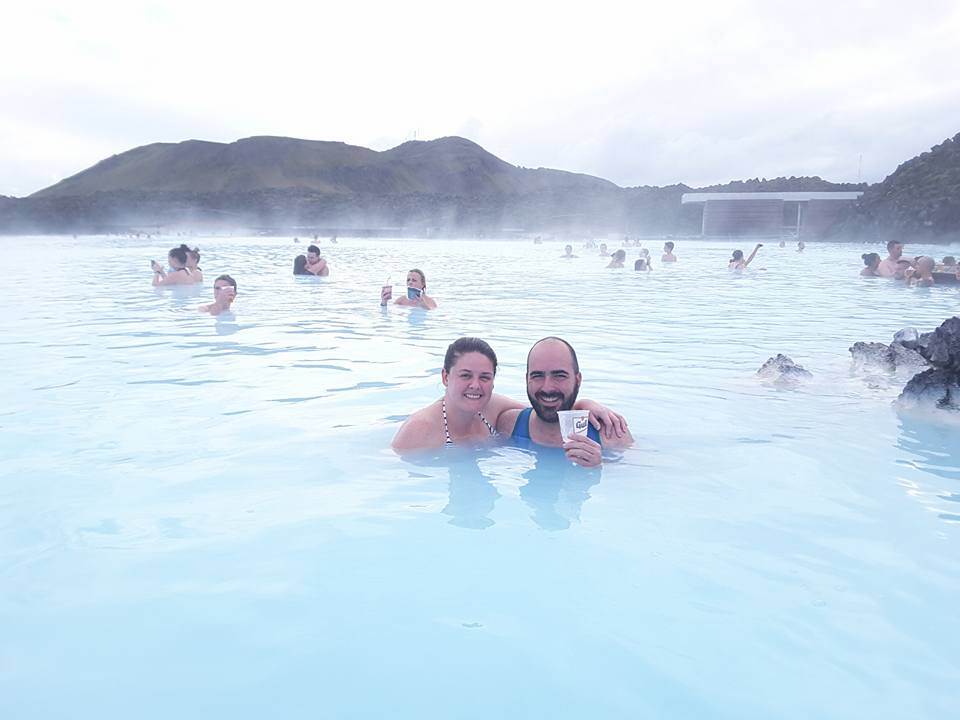 The Blue Lagoon is a must for anyone traveling to Iceland. A geothermal spa located in southwestern Iceland, it offered the perfect day of relaxation after several days of hiking rough terrain. The facility is top notch, with great views, super friendly staff and a swim up bar. What more could you ask for?
If you're looking to visit the Blue Lagoon, be sure to book in advance. Although they allow you to stay as long as you like once you get there, you must have a reservation to enter. They do not allow walk-ups. We registered online a few weeks before our flight.
Travel tip: If you have a long layover at Keflavík airport, book a reservation at the Blue Lagoon for a few hours. They offer a shuttle to and from the airport and you'll be relaxed and rejuvenated for your next flight!
8. The Northern Lights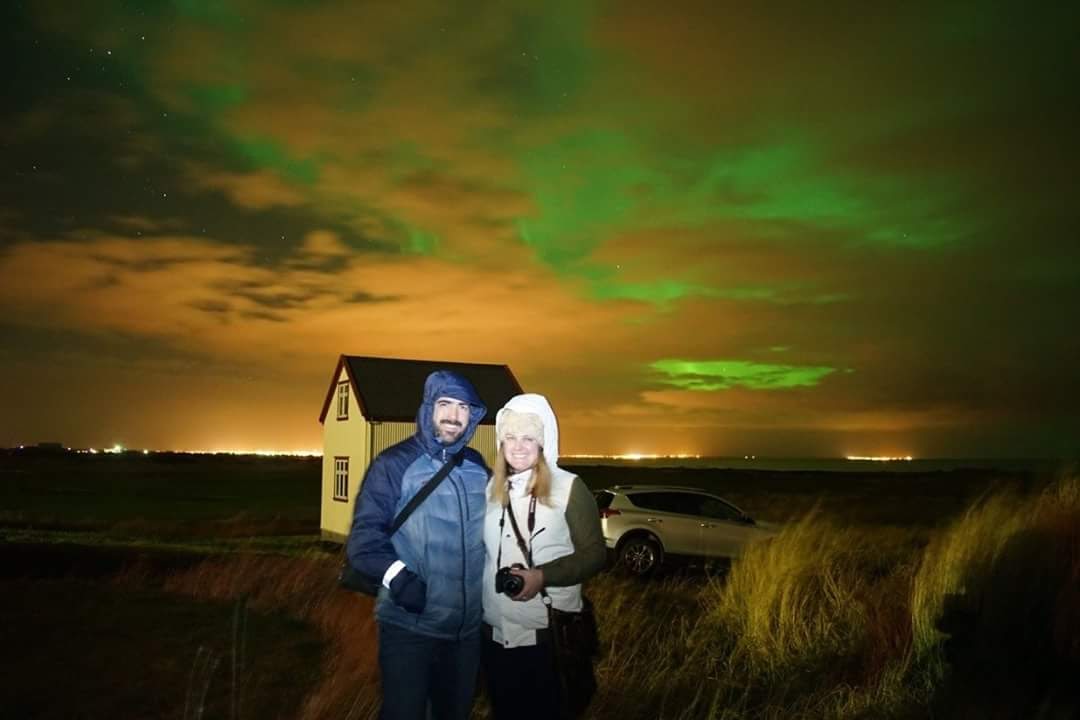 One of the main reasons we booked our trip in winter was to try and get a glimpse of the Northern Lights. We're both a bit of astrology nerds and seeing the Northern Lights was on our bucket list.
The best months for viewing in Iceland are from September to April (we went in October) when the days are short and there is complete darkness at night. If you're planning a trip to Iceland during those months, definitely add it to your list of things to do.
One of our regrets from our trip was booking a Northern Lights tour. Since we were naive and didn't know any better, we thought the tour was going to take us to an exclusive location, but quickly realized we could have just followed the tour buses in our rental car (what many people did) and saved a ton of money. Lesson learned. Since you can't control the weather, there are no guarantees you'll actually get to see the Northern Lights either, so you could be spending money just for a fancy bus ride to the middle of nowhere.
We actually got much better views the following night on our own than we did on the tour because the sky was clearer. Instead of booking a tour, just go out at night to a dark location and see if you can find them. You'll have much more fun this way!
Travel tip: Learn about long exposure photography to get some awesome Northern Lights shots!
9. Reynisfjara Black Sand Beach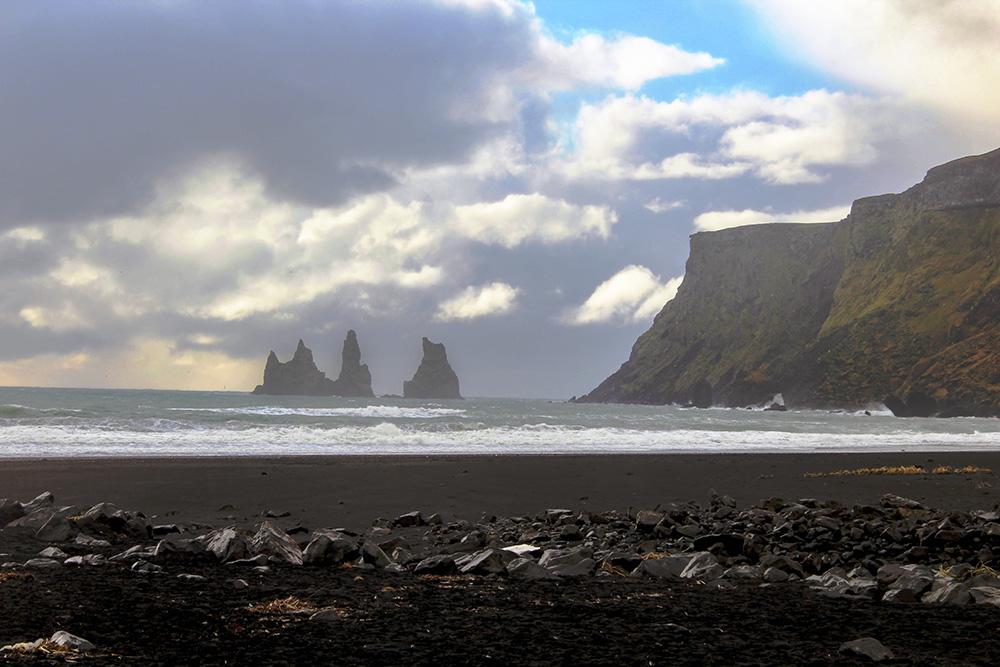 Reynisfjara Black Sand Beach is located in Vik, a small town located on Iceland's Ring Road. It was voted by National Geographic as one of the top 10 non-tropical beaches on the planet.
One of the most impressive sights was the Reynisdrangar rock pillars, which you might recognize if you're a Game of Thrones fan. You can't tell from the pictures, but it was incredibly windy and cold when we got here, so we weren't able to spend as much time as we would have liked, but the views were incredible and it was definitely worth the drive.
Travel tip: Enjoy the beach from afar. The surf is incredibly dangerous!
10. Skógafoss Waterfall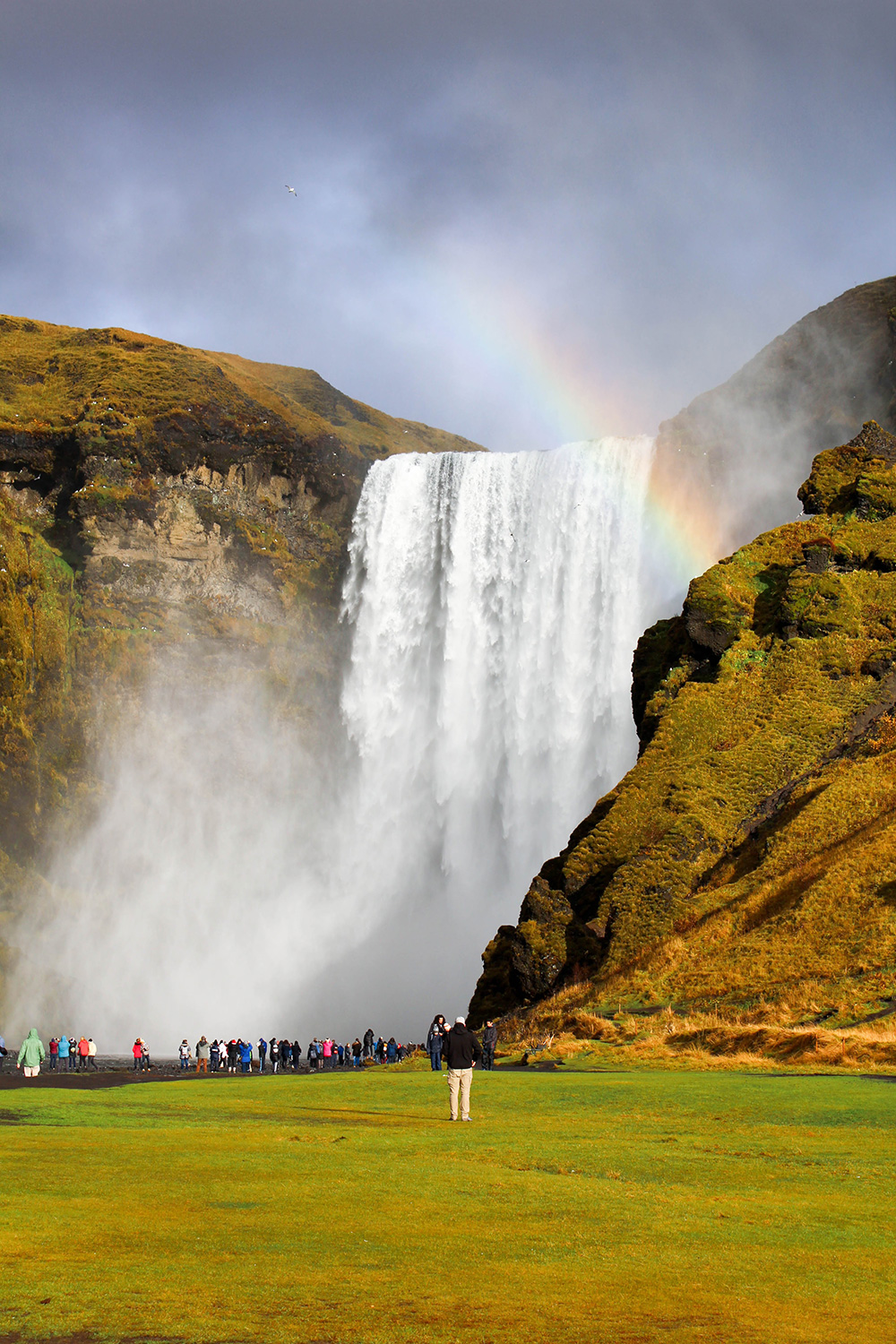 There is no shortage of waterfalls in Iceland. As your drive through the country, you'll see them everywhere, but Skógafoss was one of our favorites. It's massive and not too far from Reykjavik, so it can be a nice day trip. It was one of the few moments on our trip where we actually got some sun, which made the view even more impressive.
Travel tip: This is a great place for drone photography if you have one!
11. Seljalandsfoss Waterfall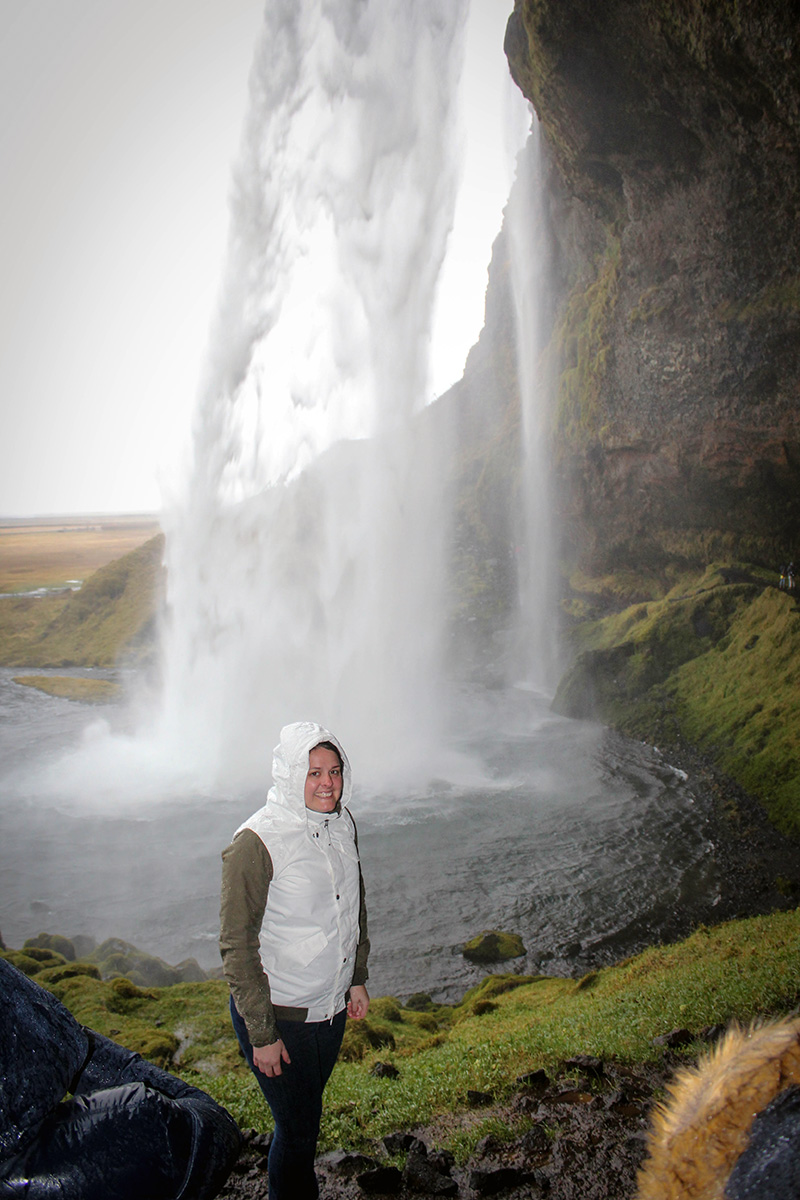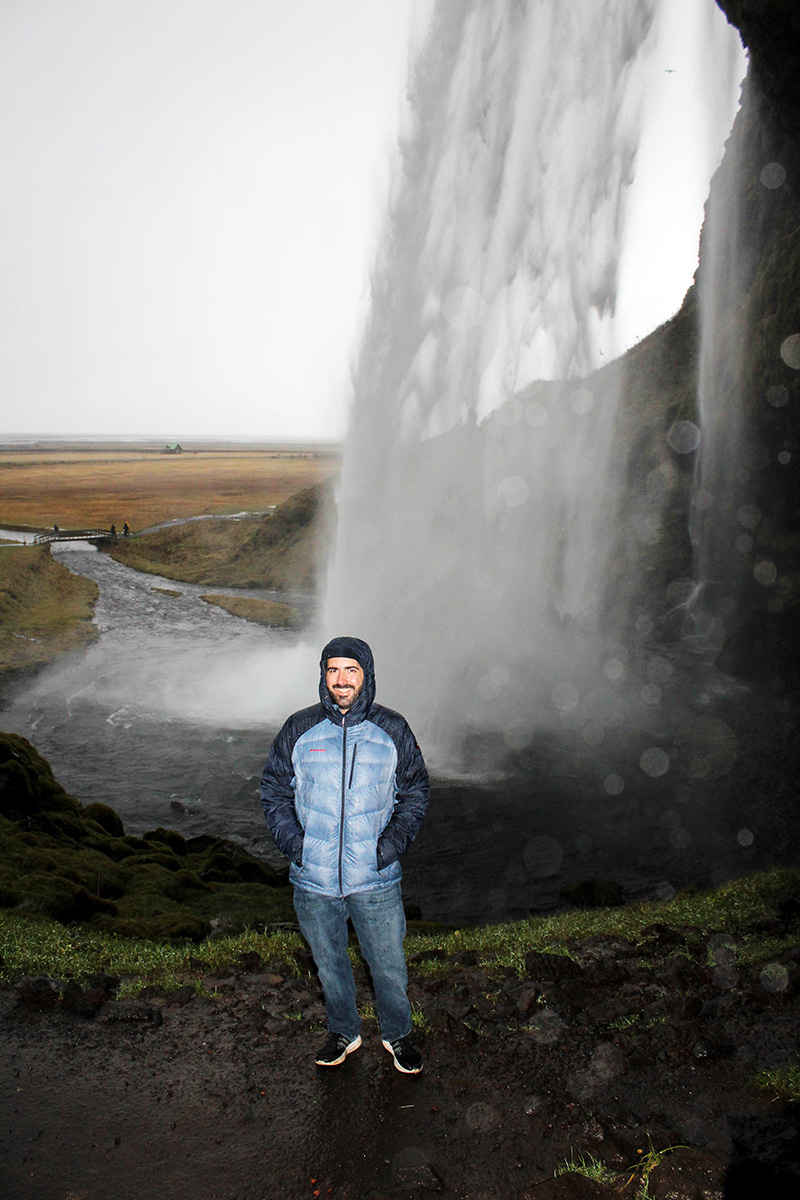 If you're heading to Skogafoss, be sure to stop at Seljalandsfoss as well. It's another impressive waterfall not too far away, so you can visit both in one day. The best part about Seljalandsfoss is that you can walk all the way around it, making for some impressive photos.
Travel tip: When visiting Seljalandsfoss, be sure to wear your waterproof clothing. You'll definitely get wet while walking around the falls.
12. Jökulsárlón Glacier Lagoon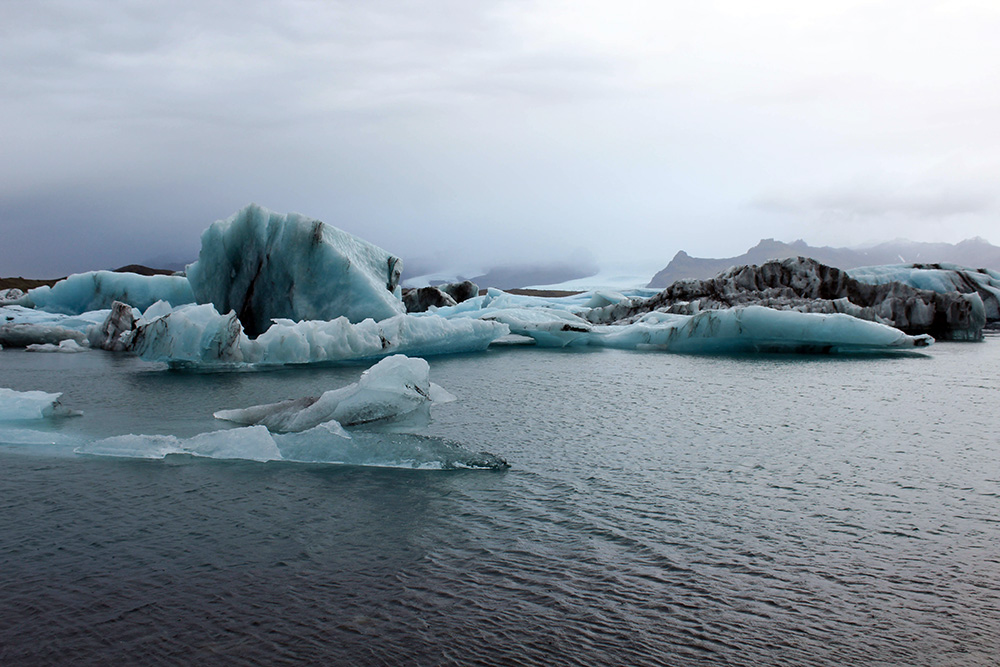 Possibly one of the most impressive sights in Iceland was the Jökulsárlón glacier lagoon. We drove 5 hours from Reykjavik to see it and it was worth every minute. You simply can't comprehend how massive it is until you see it. Do not miss this!
Travel tip: Unless you're into life-threatening situations, don't climb the icebergs! They are seriously dangerous!
Planning a vacation to Iceland? These are our 12 must-sees for an epic Icelandic adventure!
For More Iceland, Pin our Iceland Infographic to Pinterest: