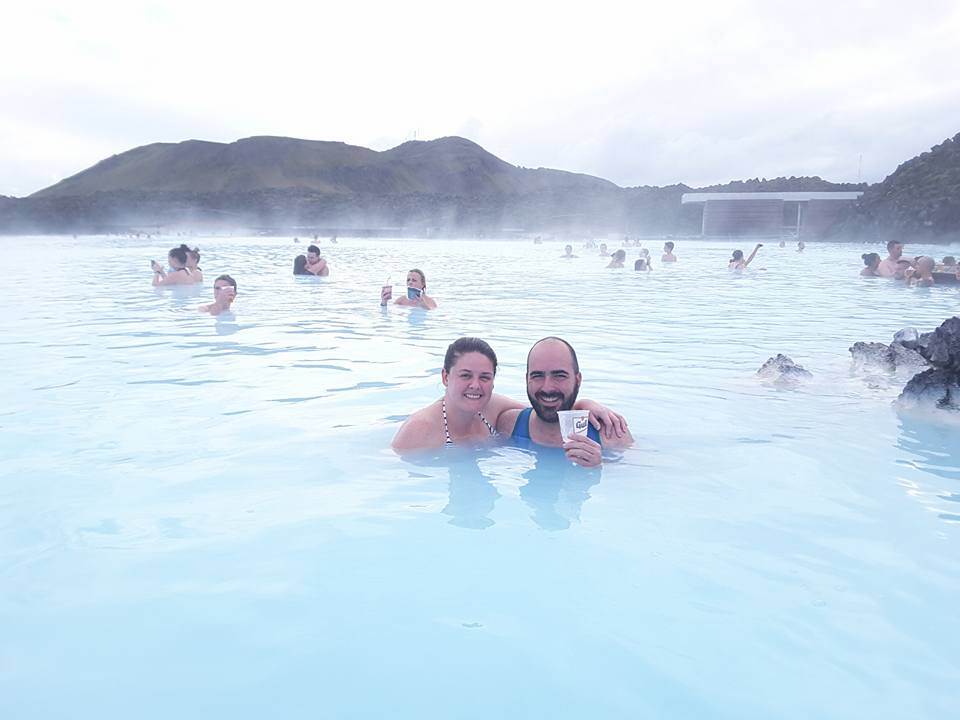 One of Iceland's most popular tourist destinations is the Blue Lagoon, a geothermal spa located just outside of Reykjavik. Visiting the Blue Lagoon, with its milky blue water and beautiful surrounding landscapes, was on both of our bucket lists. After a few days of hiking and exploring, we were so excited for a day of relaxation.
Planning on visiting the Blue Lagoon? Here's what you need to know.
1. You Must Make a Reservation
Pre-booking is required for the Blue Lagoon. They will turn you away if you just walk up, so be sure to make a reservation in advance. We booked ours online a few weeks before our trip. Once you get there, you can stay as long as you'd like, but a scheduling a time slot is required for entry.
2. It Gets Busy
This is one of the biggest tourist destinations in the world, so don't expect to have the entire place to yourself. There will be a lot of people around you, but it's still enjoyable. If you want less of a crowd, go early. They start taking reservations at 8 am!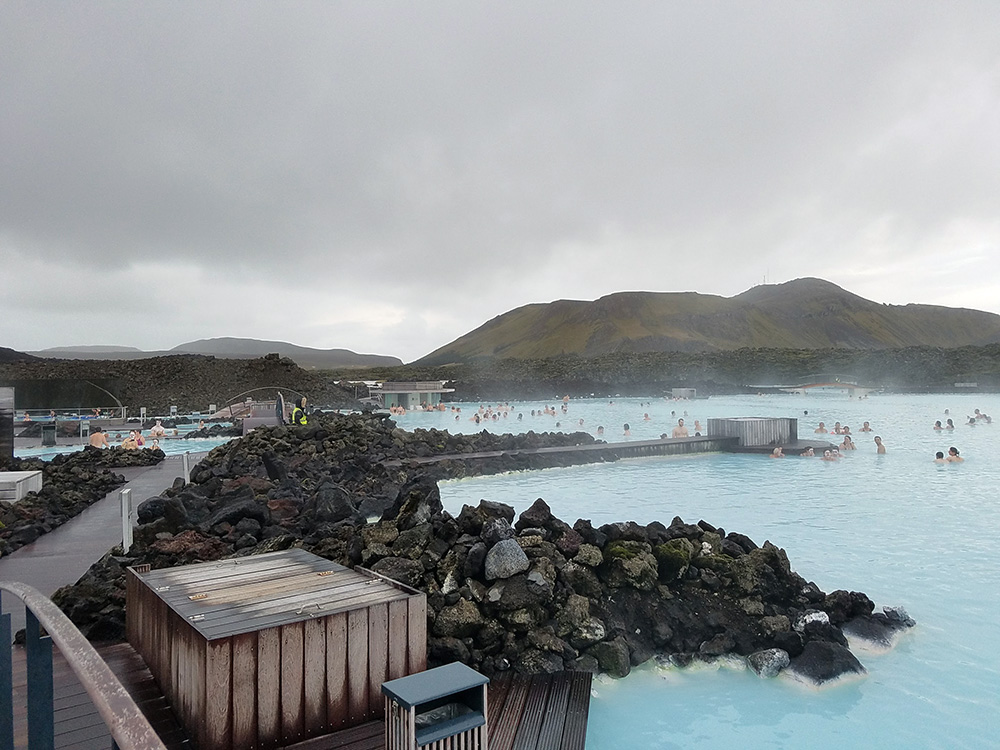 3. They Offer Bus Rides From the Airport
You can take a bus directly from Keflavík International Airport to the Blue Lagoon, which is only about 20 minutes away. They offer lockers to store your luggage, so you may want to schedule your visit the day you get to Iceland or the day you leave. You'll be nice and relaxed!
4. It Will Ruin Your Hair
The water in the Blue Lagoon leaves your hair dry and incredibly tangled. Not knowing, I spent a good 30 minutes trying to work a brush through my hair in my hotel room that night and days after, my hair still felt dry. Luckily, they offer free conditioner in the locker room, so I recommend wetting your hair in the shower and adding some conditioner before you get in. Or even better, put your hair in a swim cap. And don't forget to bring a brush or comb with you!
5. You Won't Need Your Wallet
One of the coolest things about the Blue Lagoon is the digital armband they give you upon entering. It controls your locker and any purchases you make during your stay, so you won't need to worry about carrying a purse or wallet. You can leave all of that stuff in the locker room.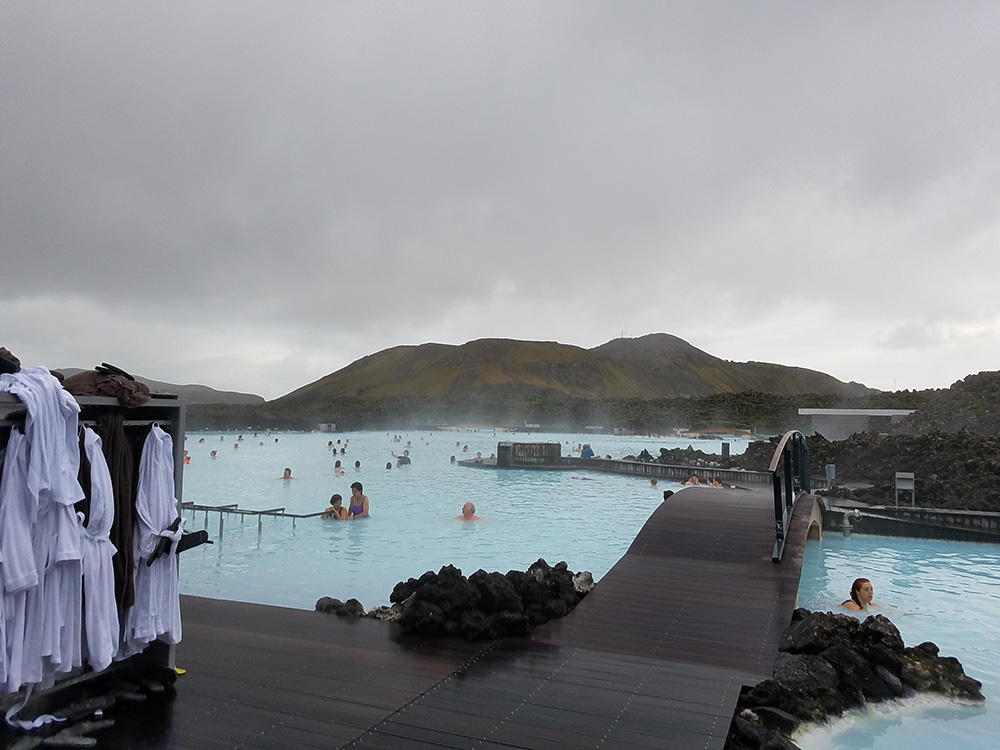 6. It Smells
There is a lot of sulfur in the water, so it smells like rotten eggs. After a few minutes of being there though, you won't notice it.
7. The Clay Masks are Free
There are buckets of clay around the Lagoon that are completely free to use. We got a comfort level ticket, which included a special green mask amongst a few other things, but the free masks are just as good.
8. They Have A Swim Up Bar
One of the best features of the Blue Lagoon is the swim up bar. They offer everything you would want without having to get out the water. Talk about convenience!
9. You Can Go In the Winter
The Blue Lagoon is open all year round, not just in the summer. The water is very warm, so even if it's snowing, you won't freeze. We went in October when the temperature outside was about 32 degrees, but once we were in the water, it was comfortable and relaxing.
10. It's Worth the Visit
The Blue Lagoon is on the higher end as far as price is concerned, but it's well worth the visit. It's an experience unlike anything else and something you'll definitely want to see if you're traveling to Iceland.
Is the Blue Lagoon on your bucket list? Get the most out of your visit with our Blue Lagoon travel guide, 10 Things You Need to Know Before Visiting the Blue Lagoon.