In February, we went on a 2 week road trip, heading south to escape the cold. Our plan was to head to the Tampa, Florida area to visit family and friends. To break up the drive, on the way there we stopped in Raleigh, North Carolina, a great city to spend a few days in. We had visited Raleigh before in 2019 and enjoyed it, so we were excited to be back. Here are a few highlights from our time there.
North Carolina State Capitol
We enjoyed some great weather on the days we were in Raleigh, so we took advantage and spent most of our time walking around and exploring the city. Raleigh is the capital of North Carolina. Since we have a goal to visit all 50 state capitol buildings, one of our first stops was to check this out. We have technically already seen this building before, but we didn't go inside the last time we were here.
While a lot of the state capitol buildings we have visited are still used to this day, most of the North Carolina state capitol is a museum. In 1888, the Supreme Court and State Library moved to another building. In 1963, the General Assembly moved into the State Legislative Building.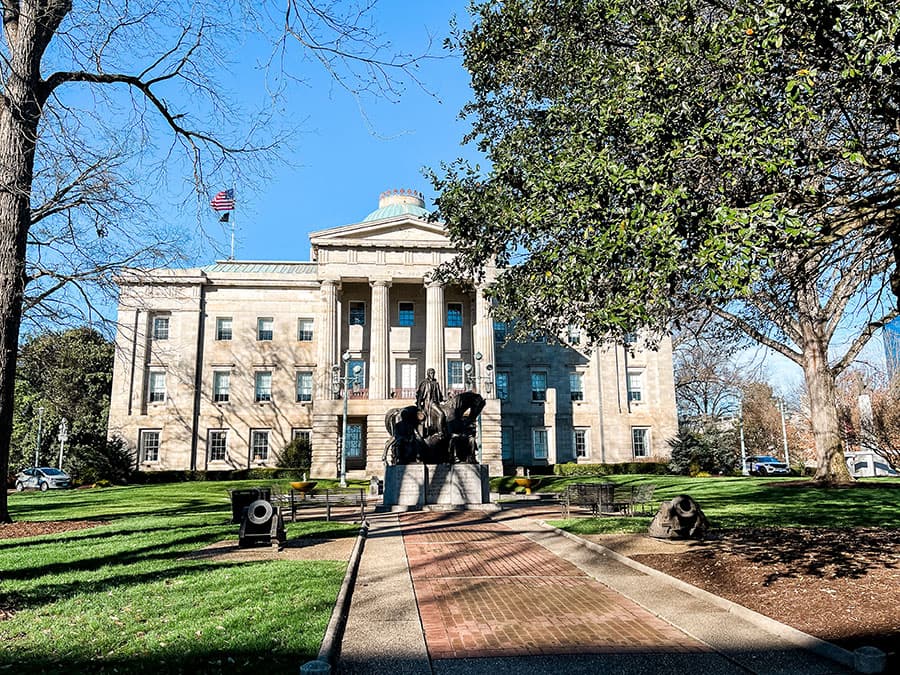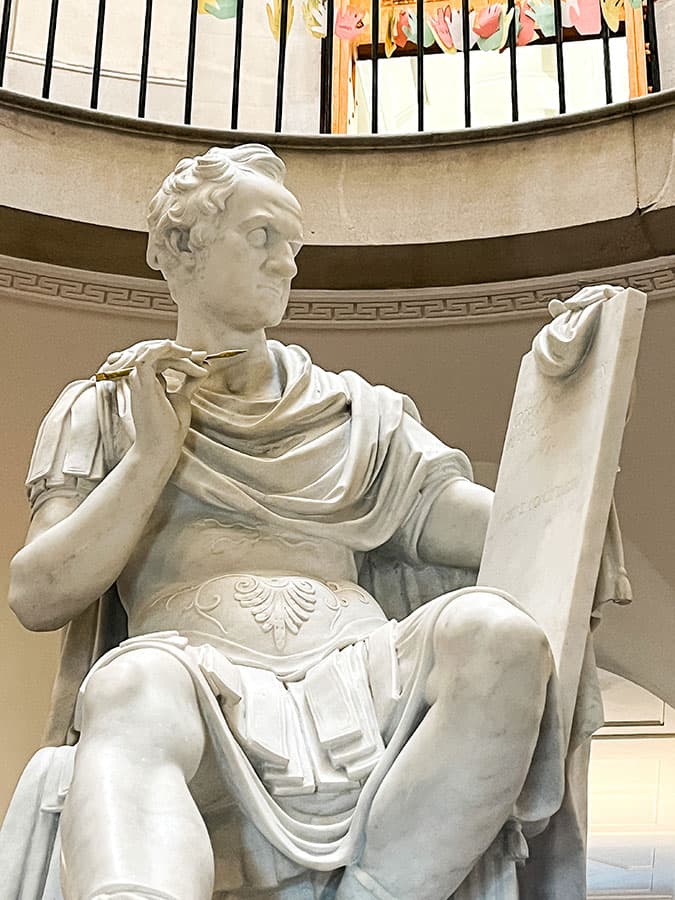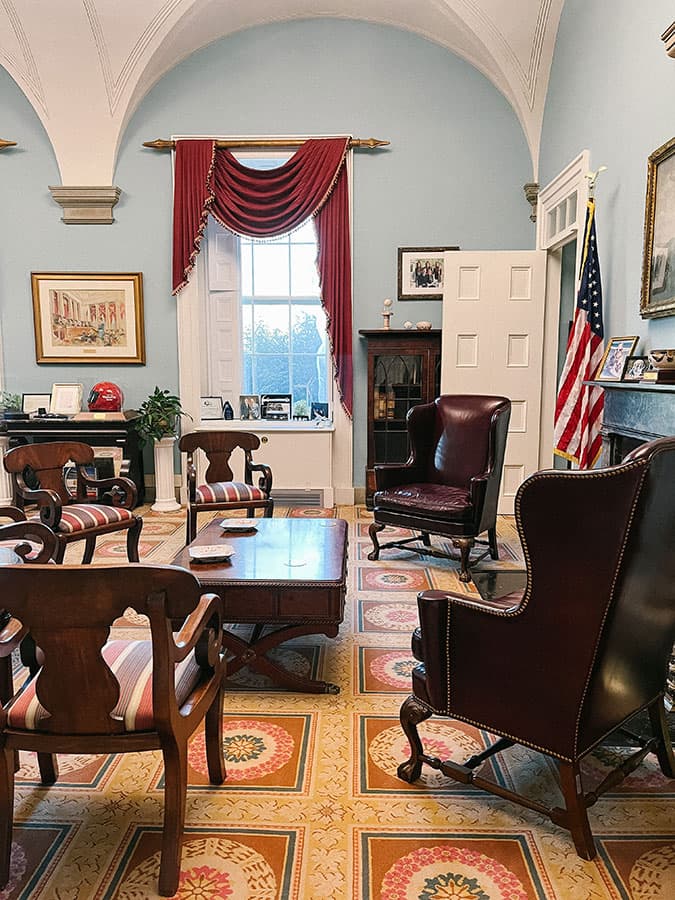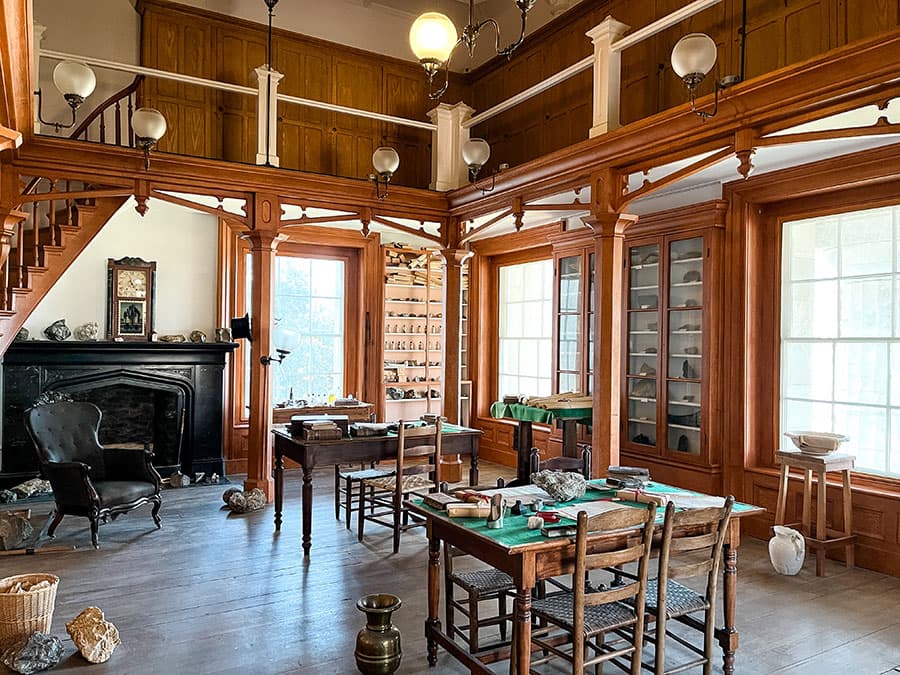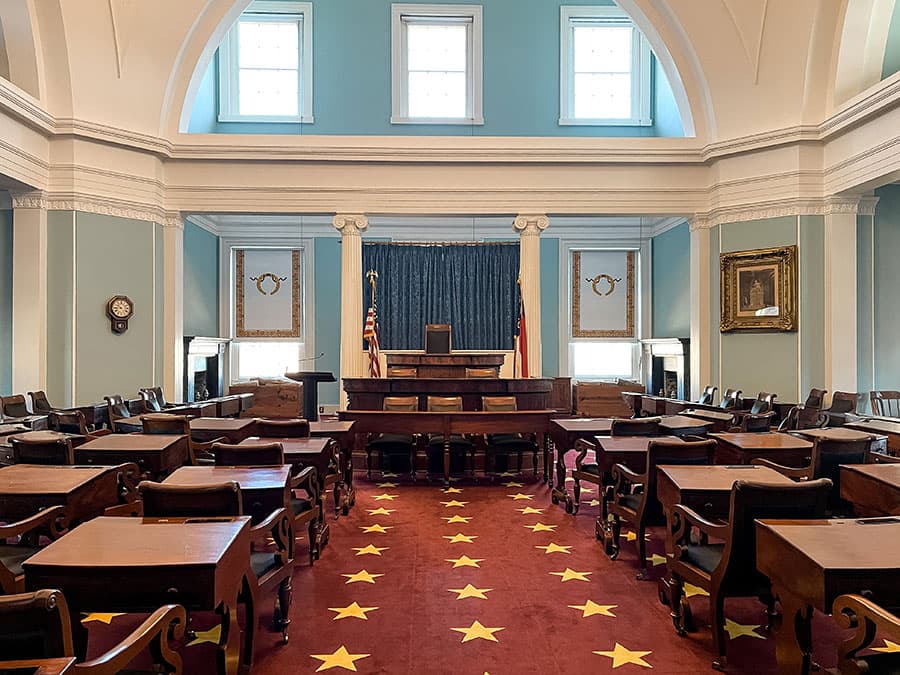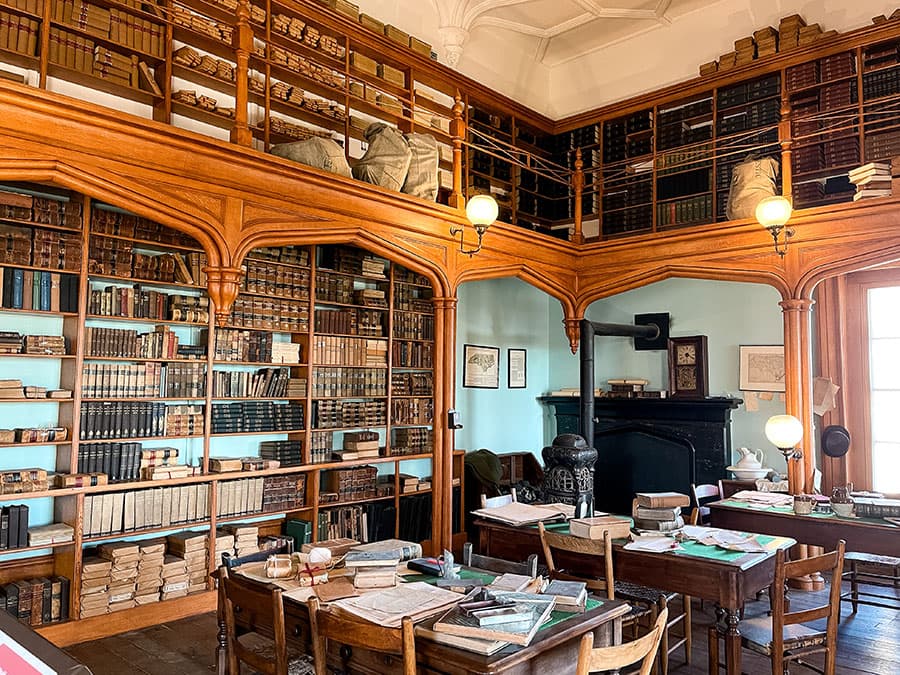 Free, self guided tours are offered:
Monday – Friday 9 am – 5 pm
Saturday 10 am. – 5 pm
Closed on Sundays and holidays
For more info, visit their
website
.
Pullen Park
After visiting the state capitol building, we headed to
Pullen Park
. Pullen Park is the first public park in North Carolina. It's also the 5th oldest amusement park in the United States. Entrance to the park was free. They had a few rides including a carousel, train, and pedal boats that were $2 per person. While we were there, they were getting ready for a Spring Lights Festival that looked like a lot of fun. This was a great place to visit, especially if you have kids.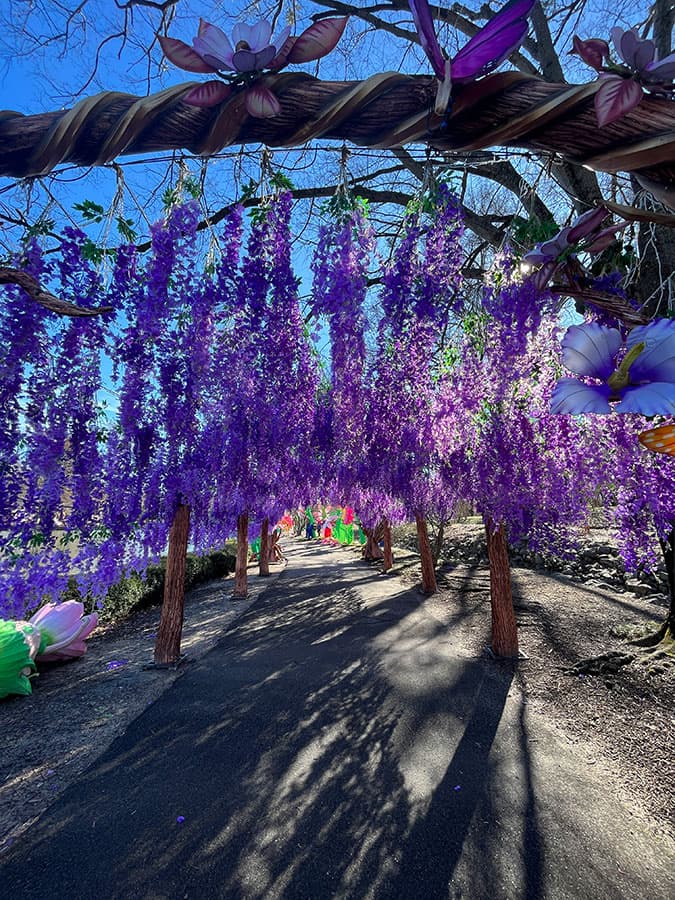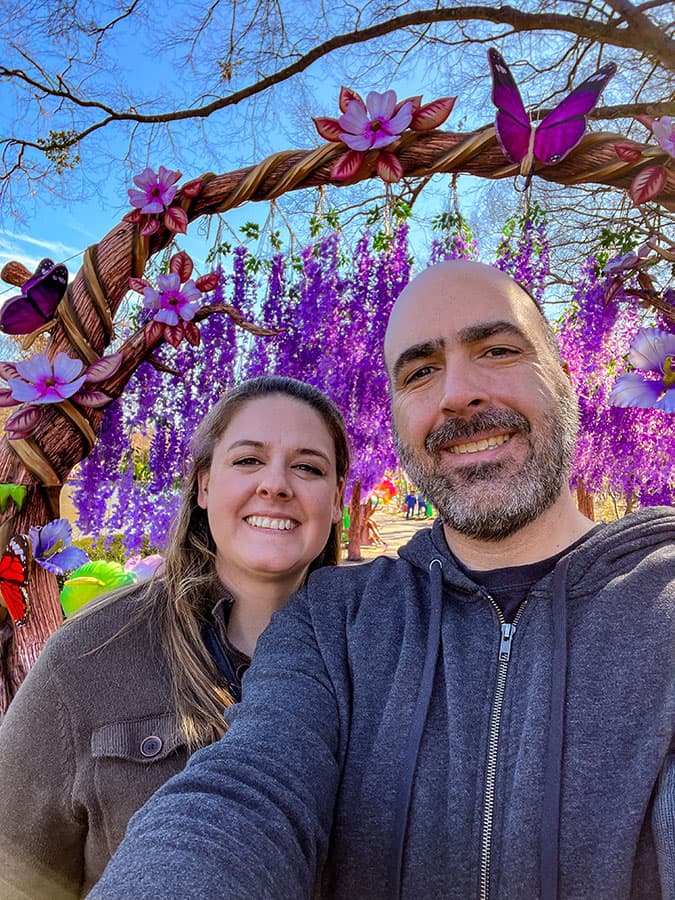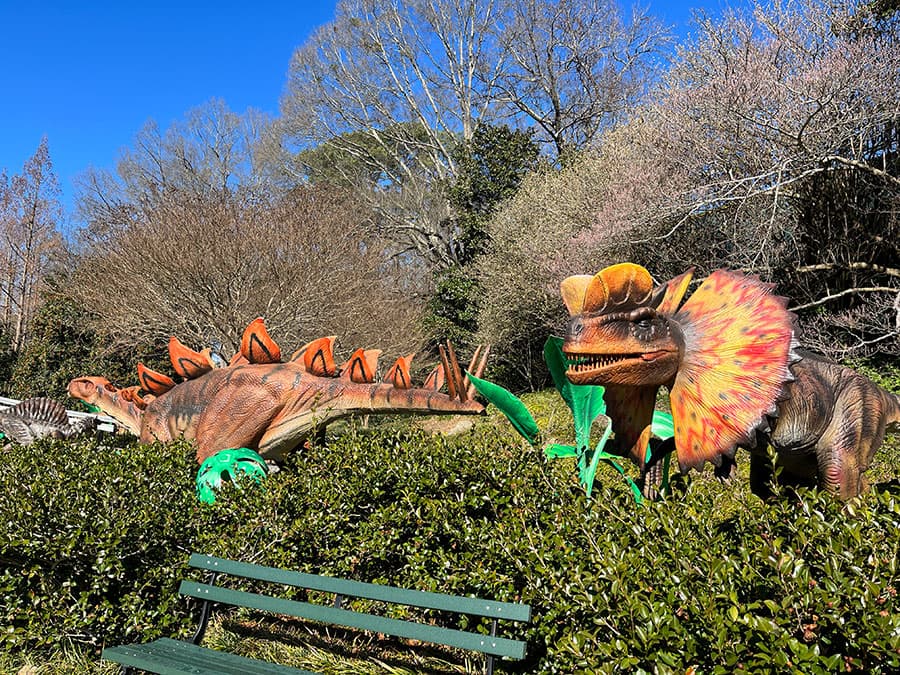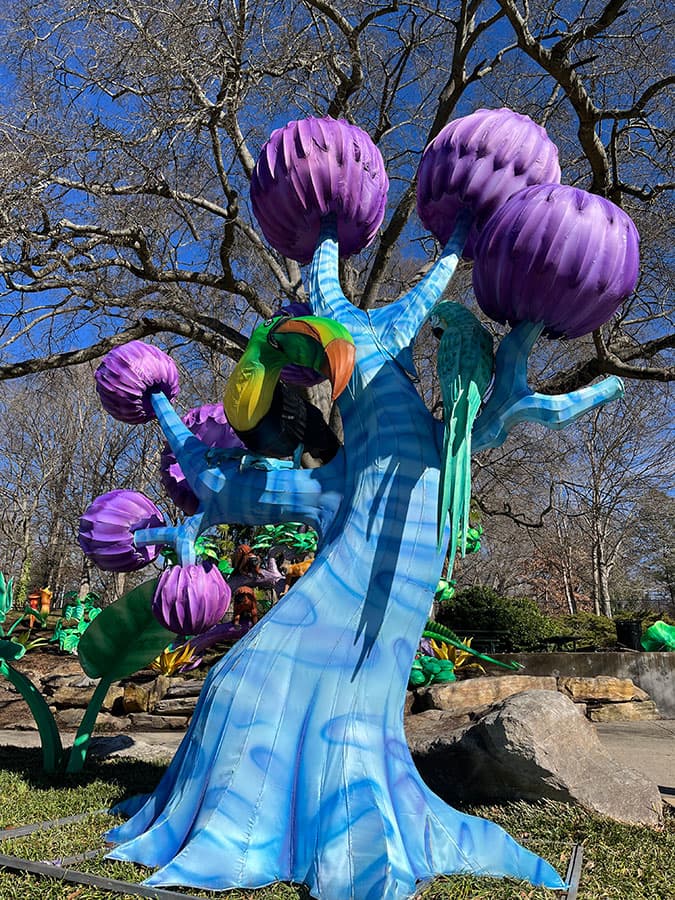 Yates Mill County Park
Yates Mill is the last water powered gristmill in Wake County. This 174 acre park was purchased by NC State University in 1963. We learned about the history of the mill by visiting the A.E. Finley Center and completed a short hike around the property. This park was a nice, peaceful place to get some exercise and be in nature. Back home, we take advantage of parks pretty often, usually by packing a picnic and hiking the trails. If we lived in Raleigh, I could see us coming here frequently.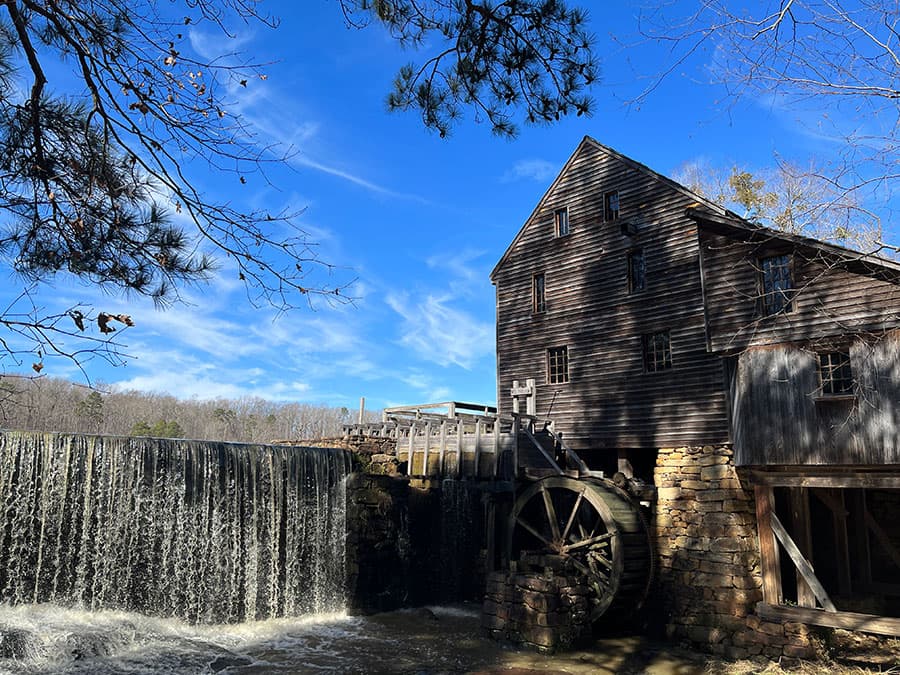 Park Grounds Hours:
8 am–Sunset 7 days a week
A.E. Finley Center for Education and Research:
8:30 am.–5 pm 7 days a week
For more information, visit their website.
Raleigh Beer Garden
If you're into beer, the Raleigh Beer Garden is the place to be! When we visited Raleigh in 2019, we really liked it here, so we decided to come back and try something new.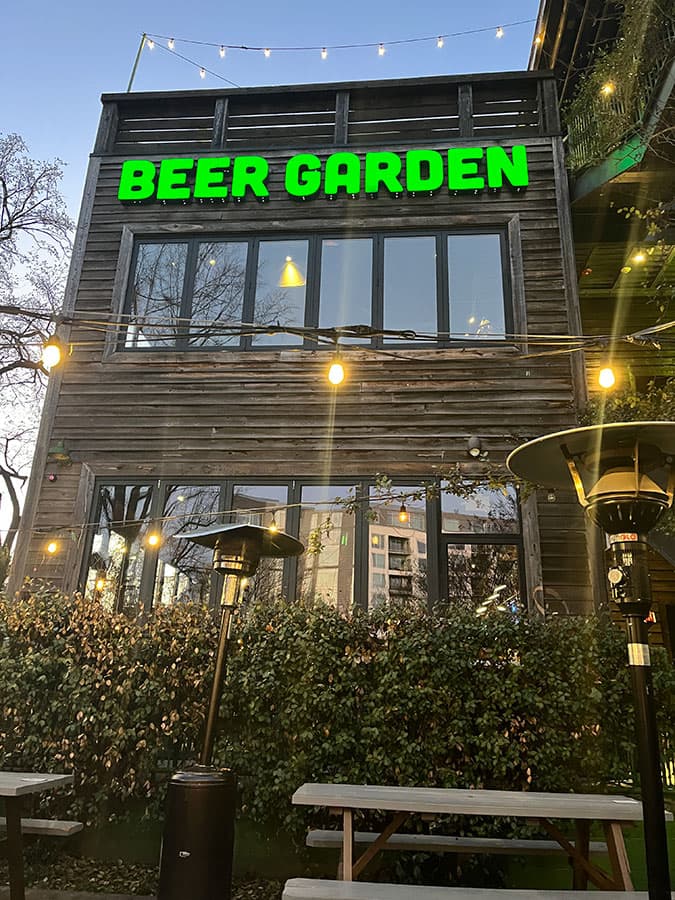 This bar has over 300 beers on tap. On the first floor, you'll find 2 bars, one featuring North Carolina beers and another for cocktails (perfect if beer isn't your thing). On the second floor, you'll find beers from around the world. We just got drinks while we were here, but the food menu looked decent (they even had a menu for dogs) and the outdoor space was great. We have a lot of bars and breweries where we live, but we've never seen one with so many beers on tap. A great place to try something you've never had before!
We had a great time in Raleigh
We had a lot of fun in Raleigh and definitely want to come back to visit again. It was the perfect start to our Florida road trip and offered a lot of fun, and free attractions. We look forward to visiting again.