We just returned from our first trip to Paris and it's one I will never forget. The sights, culture, history and amazing food made for an unforgettable experience.
Coming from America, there were a few things that shocked us about the city. If you're planning a trip to Paris, prepare to be shocked by a few things.
Security Checks
There are security checks EVERYWHERE in Paris. Be prepared to stand in line, have your bags inspected and walk through metal detectors. If you can buy tickets for attractions in advance that allow you skip the line, do it. Otherwise, you may be standing in line for several hours, which is the last thing you want to do on vacation.
We were able to do this for The Louvre and The Catacombs and it saved us literally hours of waiting, which meant more time exploring. Unfortunately, this wasn't the case for Versailles. There were thousands of people there when we went and the line was at least 3 hours long. We didn't end up going inside. It was a real bummer, as this was something we definitely wanted to see, but with limited time, we didn't want to wait.
Thousands of people waiting in line to get through the security checkpoint at Versailles. If you come, get here before they open!
The Smog is Really Bad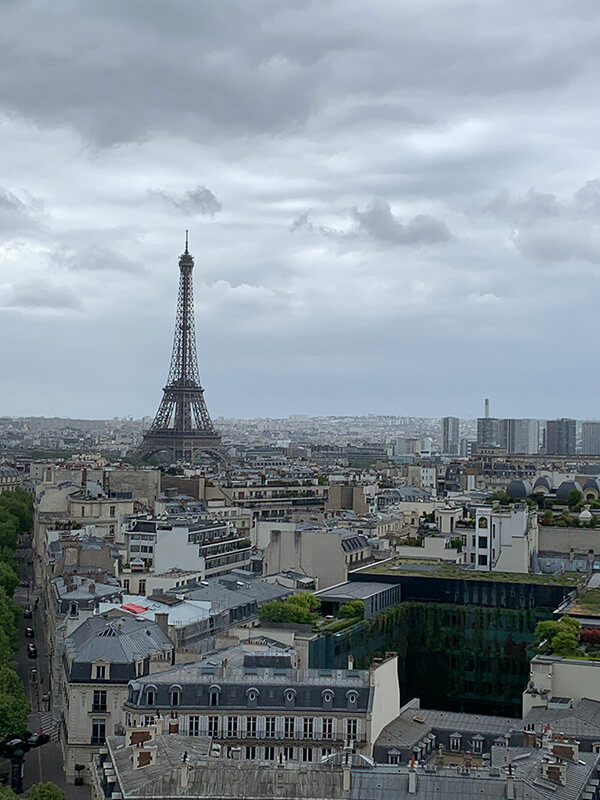 The air pollution in Paris is unfortunately really awful. You really notice it when you're in any place with a view, especially Sacré-Cœur and the top of the Arc de Triomphe.  Between that and the Spring time pollen, we found it really hard to breathe in the city. The city has tried to do some things to help with this, like instating driving bans in certain parts of the city and offering free transportation options, but they still have a long way to go.
You Have to Watch Out for Dog Poop
People don't clean up after their dogs in Paris, so poop on the sidewalks in an issue. Coming from a city that fines you for not picking up after your dog, we found this to be a bit shocking. It apparently has gotten better over the years, but we still saw it everywhere. You'll be doing a lot of walking, so be sure to keep your eyes open!
Food Can Be Cheap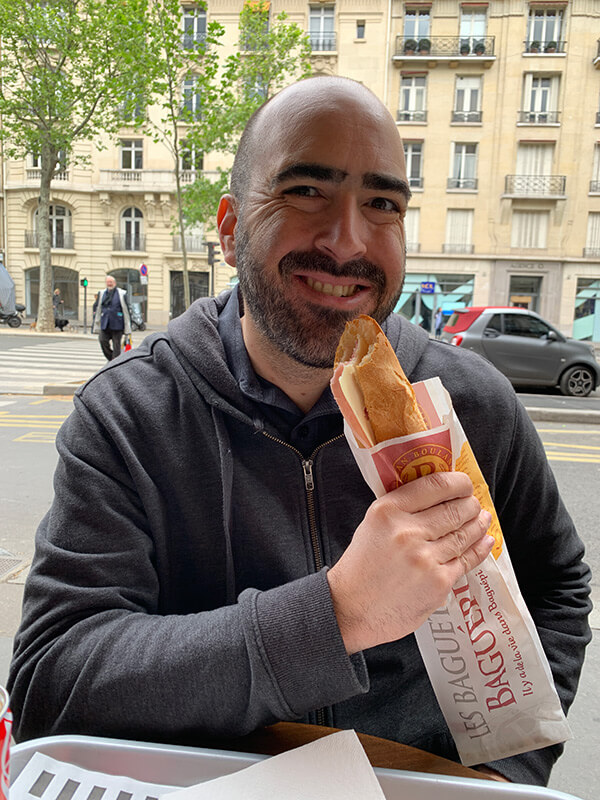 We always heard that Paris was expensive, especially when it came to food. While there are plenty of fancy, expensive restaurants to dine in, there are also a lot of really cheap food options that are very tasty. Paris is filled with bakeries that offer delicious sandwiches, bread and treats, all for fairly cheap prices. You don't have to spend a ton of money to eat well in the city.
You Can Drink out in the Open
America is a lot stricter when it comes to their alcohol laws and drinking on the streets is not allowed in most places. In Paris, they are much more lax. We actually saw several people selling bottles of wine and champagne by the Eiffel Tower. That's something you would never see back in the States!
We also never got carded for buying alcohol here. In the States, the policy in most places is to check ID if a person appears to be under 40 years old and most bars have a bouncer standing outside before you get in. We didn't see that anywhere in Paris.
Places are Closed in the Afternoon
Don't expect a lot to be open in the afternoon. Parisians take breaks from their work day for a few hours, meaning that almost everything is closed between 12 – 2. Also, don't expect to eat dinner at 6pm. Most of the restaurants closed mid-day and reopened at 7 or 8 pm, which is the average time people eat dinner. Coming from America, where some places are open 24 hours, this can be an adjustment!
There is Graffiti Everywhere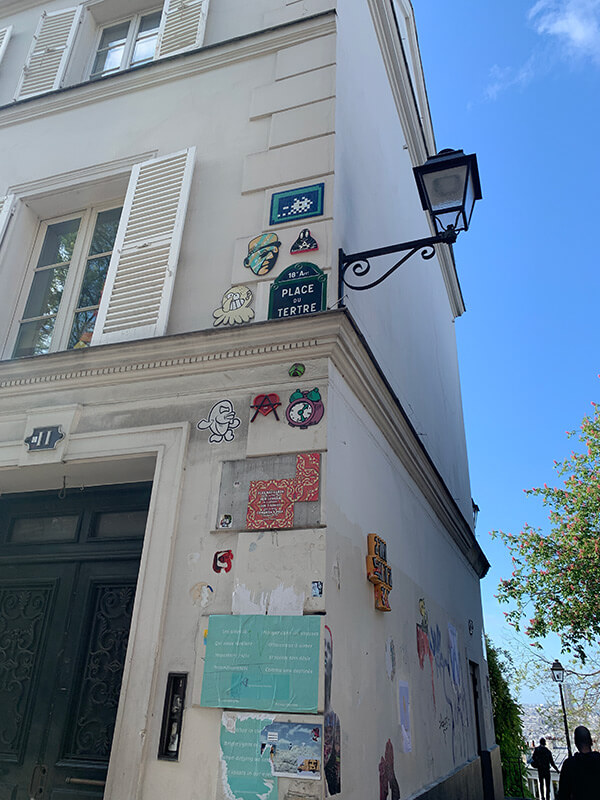 Coming from Philly, I'm no novice to graffiti. Graffiti used to be such a big problem here that they started a mural arts program to help stop it.  The thing that surprised me about Paris was that it seemed like nothing was off limits to graffiti. I expected to see it underneath bridges and in the metro stations, but was surprised to see it on some of the historical buildings and even inside The Catacombs.
Paris is Well Worth the Trip
If you're traveling to Paris for the first time, you may be shocked by the cultural differences between this city and places in America. Even though you might find some things shocking, we promise the city is well worth visiting!
Save to Pinterest