Are you looking for a fun weekend getaway in a small and quaint city? Consider visiting St. Augustine in Florida! This article is my weekend guide to St. Augustine.
I'm going to let you in on a secret. St. Augustine is my favorite city in Florida! I think the main reasons why I love it here so much is because it's walkable, filled with history and has great bars/entertainment.
As you may know, a walkable city in Florida really doesn't exist. St. Augustine often gets voted most walkable city in Florida. Most cities in Florida you are required to have a car in order to get between your hotel, attractions, and restaurants. That's what makes St. Augustine such a unique place in Florida. Everything you need and want to do is all within walking distance from your hotel.
I'll break this guide out into attractions, hotels, and restaurants/bars.
Interactive Google Map
Use the interactive map below to see the exact locations for each restaurant. Use the full-screen button to open the map in a new window. This is helpful while on a mobile device.
Attractions
Castillo de San Marcos
1 S Castillo Dr, St. Augustine, FL 32084 | Website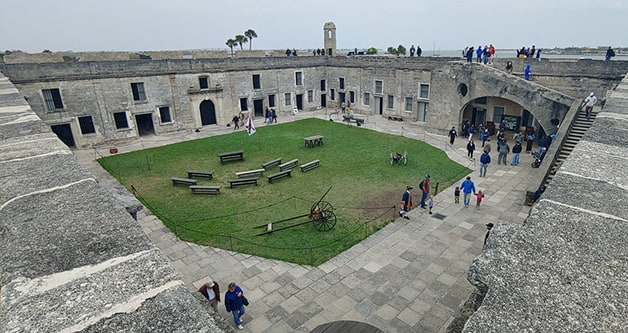 Photo Credit: TripAdvisor
Castillo de San Marcos is the main attraction in St. Augustine. This place dates back to 1672! It's the oldest masonry structure of its kind in the continental United States, Castillo de San Marcos was built and constructed to guard the coastline against invasion. You're able to explore numerous rooms that were once home to war soldiers and prisoners.
Tip: Arrive early because this place can get packed.
Lightner Museum
75 King St, St. Augustine, FL 32084 | Website
I highly recommend taking a few hours and exploring the Lightner Museum. The Museum's eclectic collection ranges from a mummy, shrunken heads, human hair art, cigar labels, buttons, salt and pepper shakers, to Tiffany glass, cut glass, porcelain, fine art paintings, furniture and sculpture all housed throughout the four floors of the original Alcazar Hotel.
You will most likely see most of the museum within 2 hours. After visiting the museum, make sure to walk the grounds and get some really nice photos.
St. George Street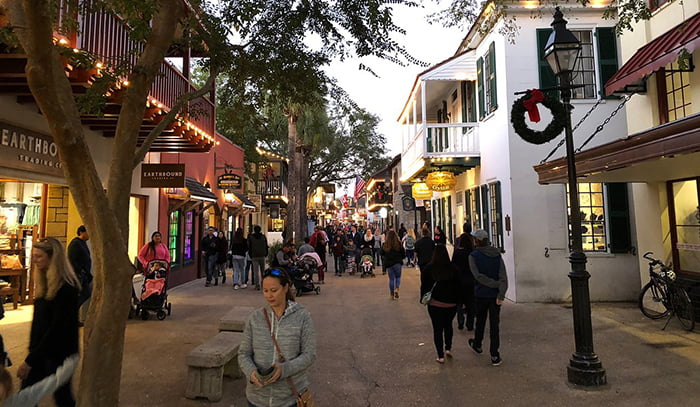 Photo Credit: TripAdvisor
St. George Street is in the heart of St. Augustine and is filled with tons of local shops, restaurants and bars. I like to use this street as my reference point in case I get turned around when exploring the city. Make sure to check out our step by step guide if you want to use Google Maps offline. I love to download maps offline when I'm visiting a new city just in case you get lost while walking.
Saint Augustine Distillery
112 Riberia St, St. Augustine, FL 32084 | Website

Photo Credit: Facebook
Make sure you add this distillery to your list! It's a short walk from Lightner Museum. They have free tours every 30 minutes.  You get to watch them mix, mash, cook and distill small batch vodka, rum, gin and whiskey in a historically renovated ice manufacturing plant from 1917.
Tip: The Ice Plant Bar next door serves up some pretty good food if you're hungry after/before your distillery tour.
Ghost Augustine
162 St George St #19, St. Augustine, FL 32084 | Website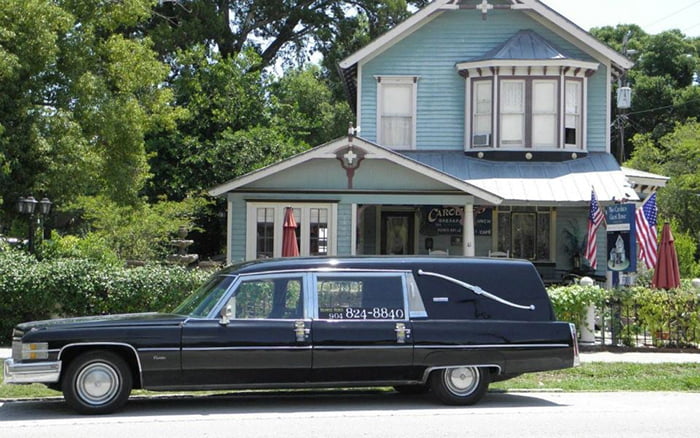 Photo Credit: Yelp
You can't visit St. Augustine without doing some sort of cheesy ghost tour! There's plenty of companies that offer tours so I would recommend doing some research when choosing a company. Each ghost tour company has a unique itinerary of locations. I chose this company because I wanted to ride in a hearse!
Tip: Make sure when you go on these tours you go with an open mind and enjoy the stories and history. If you go into this tour thinking ghost aren't real, you won't have a good time.
Wolf's Museum Of Mystery
46 Charlotte St, St. Augustine, FL 32084 | Website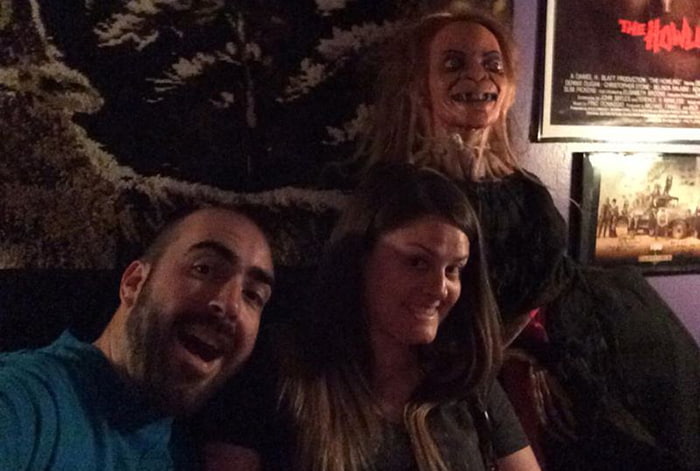 This is the most unique place on our guide and might not be for everyone. Wolf's Museum of Mystery is the personal home of Wolfgang Von Mertz. It's filled with amazing and rare items from around the world. You will find tons of oddities and horror themed movie props. I've been twice and both times they had different things displayed.
St Augustine Lighthouse
81 Lighthouse Avenue (use 100 Red Cox Road for gps), St. Augustine, FL 32080 | Website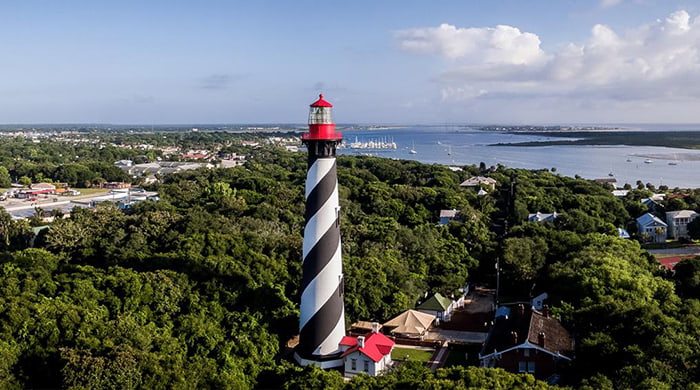 Photo Credit: Facebook
The St. Augustine Lighthouse is an iconic landmark to the city. This attraction is the only place that is outside the main "downtown" area. You will most likely have to drive or grab an Uber to get there. The best part about this attraction is being able to climb up the stairs to the top of the lighthouse. Once you're up there you will have a great view and can snap some really nice photos.
You can spend a few hours at this attraction because they have other exhibits to explore.
FYI: They love to do different events here throughout the year. Check out their website for upcoming events.
Hotels
I highly recommend you stay in a Bed & Breakfast when you visit St. Augustine. You want to stay close to the main "downtown" area. Don't stay in a chain hotel or a cheap motel outside the main area. My favorite memories of my trips to St. Augustine are staying out late, having a few drinks and being able to walk back to your room. Walking around this city late at night is like no other experience I've had in any other city. There's a certain amount of creepy and chills you will get when exploring the dark alleyways at night.
With that being said I can highly recommend the following Bed & Breakfasts.
Carriage Way Inn Bed & Breakfast
70 Cuna St, St. Augustine, FL 32084 | Website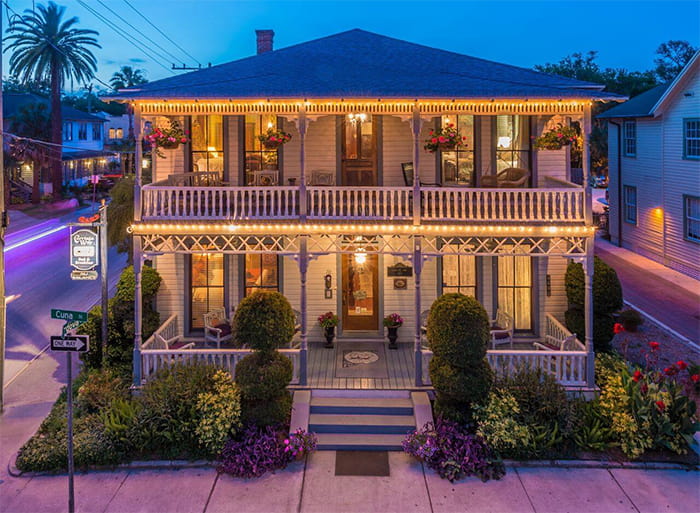 Photo Credit: Facebook
The first time I visited St. Augustine in 2010 I stayed at the Carriage Way and had a great time! The hosts were very helpful and friendly. They gave us detailed maps and directions on how to navigate the city. They have a parking lot in the back for your car but since St. Augustine is so walkable you most likely won't touch your car at all.
The amenities here were great! They have complimentary beverages of wine, sodas, coffee, hot tea, and bottled water. They also have freshly baked sweets every afternoon. It's the little amenities that make a Bed & Breakfast a better experience than a chain hotel.
Southern Wind Inn
18 Cordova St, St. Augustine, FL 32084 | Website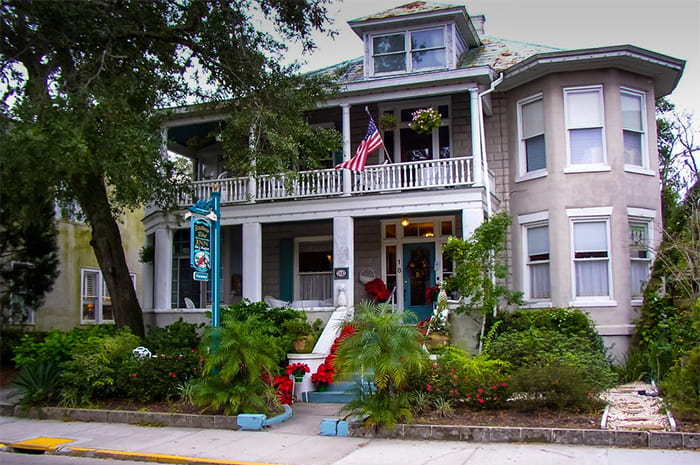 Photo Credit: Yelp
Down the road is another B&B I can highly recommend. The Southern Wind Inn is a cheaper alternative with similar amenities. We stayed in the Garden Room which had a private side entrance.
If you're new to B&B's I recommend doing some research on each place and choose a room that's more isolated from the main house. Some places can have complete private cottages. The reason I recommend this for newcomers is that it might feel a little weird to share the house with strangers. After a few times, you might actually prefer booking B&B's in the future.
Restaurants & Bars
One of the best things about St. Augustine is you will have tons of great options when looking for restaurants or a bar. There's no shortage of places that will be in walking distance from your B&B.
The Columbia
98 St George St, St. Augustine, FL 32084 | Website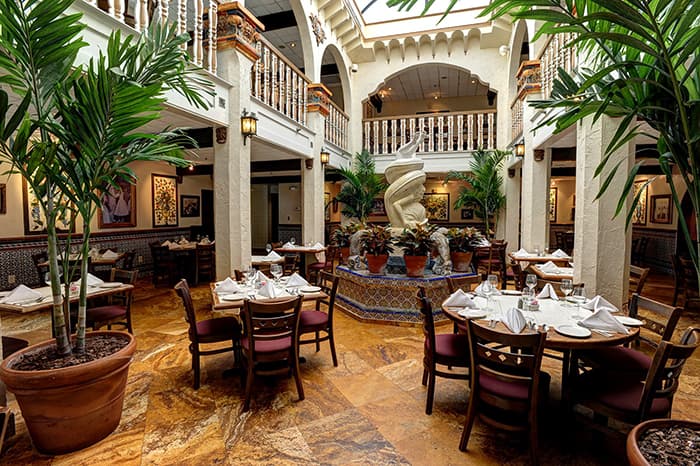 Photo Credit: TripAdvisor
The Columbia is my favorite restaurant in all of Florida. It holds a special place in my heart because I had our wedding in their Tampa location. They have 7 locations throughout Florida. This location is the closest thing to the original location in Tampa. The food here is of course top notch! They have an amazing award-winning salad called the "1905", it was selected as "One of America's Top 10 Best Salads" by USA Today.
FYI: Check out our Top 20 Restaurants in Tampa Bay if you're visiting Tampa in the future.
The Prince of Wales
54 Cuna St, St. Augustine, FL 32084 | Website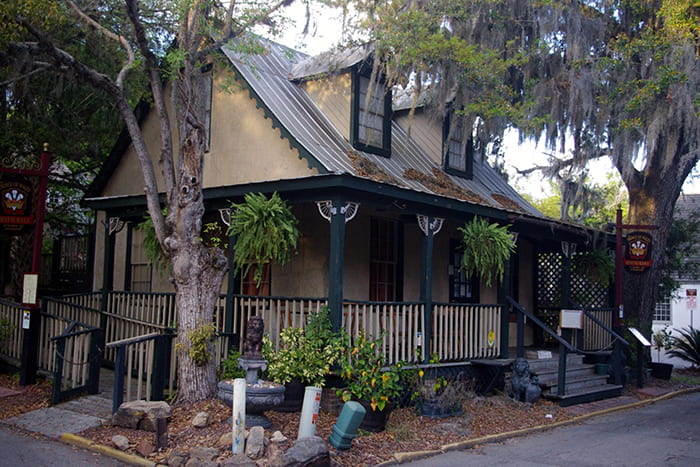 Photo Credit: TripAdvisor
The Prince of Wales is a great place to grab some lunch. Since it's not on St. George street it doesn't get as crowded and is a little less touristy. They are best known for their Fish & Chips. I got it and it was pretty good! Make sure you try the Mushy Peas, I had no idea how much I liked Mushy Peas until I went to London and had it for the first time. It's extremely rare to find Mushy Peas in America. I can also highly recommend the Beef & Guinness Pie.
A1A Ale Works Restaurant & Taproom
1 King St, St. Augustine, FL 32084 | Website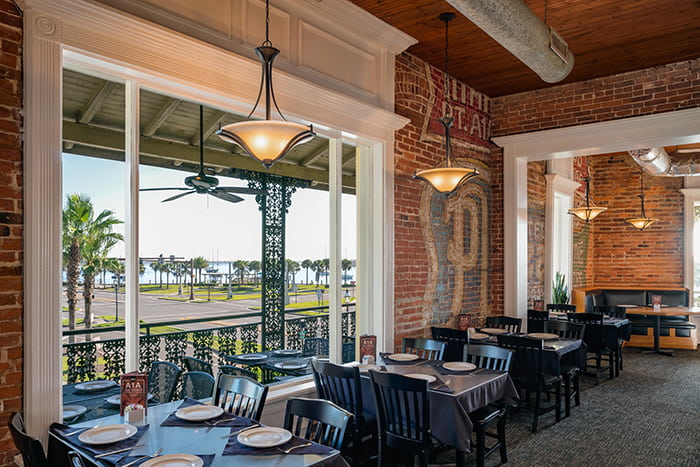 Photo Credit: Website
A1A gets an A+ for location and views! They also have some great food and a good selection of craft beers. If you're not a beer drinker get their homemade root beer! I still talk about their root beer years later. They do a lot of private events here so it's common to catch a wedding here on the weekends.
The food here is from scratch and made to order. I can highly recommend the A1A Beer Cheese Soup, Shimp Po' Boy and the Jambalaya.
Scarlett O'Hara's
70 Hypolita St, St. Augustine, FL 32084 | Website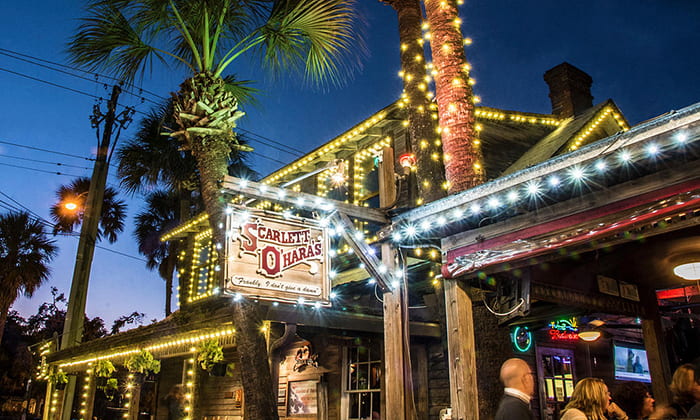 Photo Credit: Facebook
Scarlett O'Hara's is my favorite bar in St. Augustine. I love to sit in the outside bar and enjoy my night with some drinks. I've only been here for the drinks and want to try the food next time I'm in St. Augustine. They have won "Best Bar" by Folio Magazine for the eighth year in a row. You can catch some live music on most nights and they offer Happy Hour all day every day. What more could you ask for!?
Fun Fact
I worked on the rehabilitation project for the Bridge of Lions in 2010. I was involved in managing the FDOT Bridge of Lions website and helped created the 3D renderings. It was a fun project to work on and it's always a neat feeling when you actually see the project in real life after it's complete.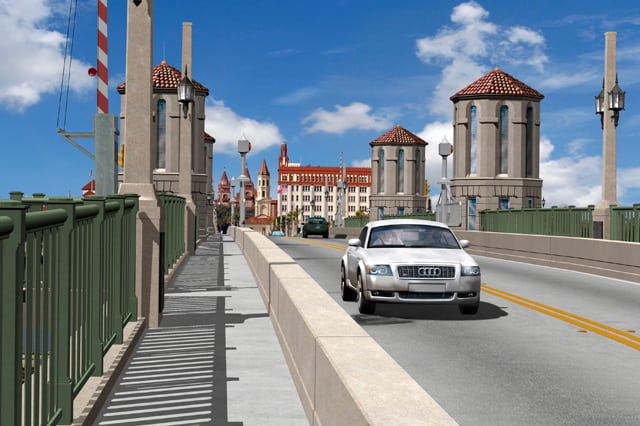 Save to Pinterest