Located in Oaks, PA, just outside of Philadelphia, The American Treasure Tour is filled with thousands of unusual items from American life before the digital age. A fun place for all ages, you won't forget visiting this museum.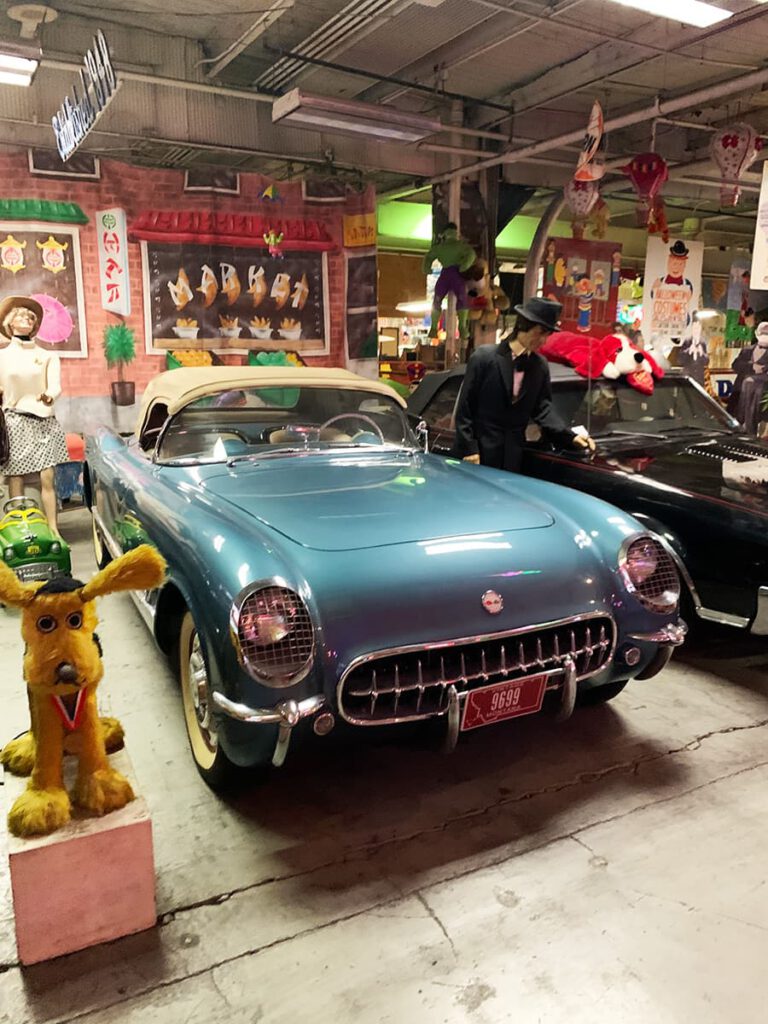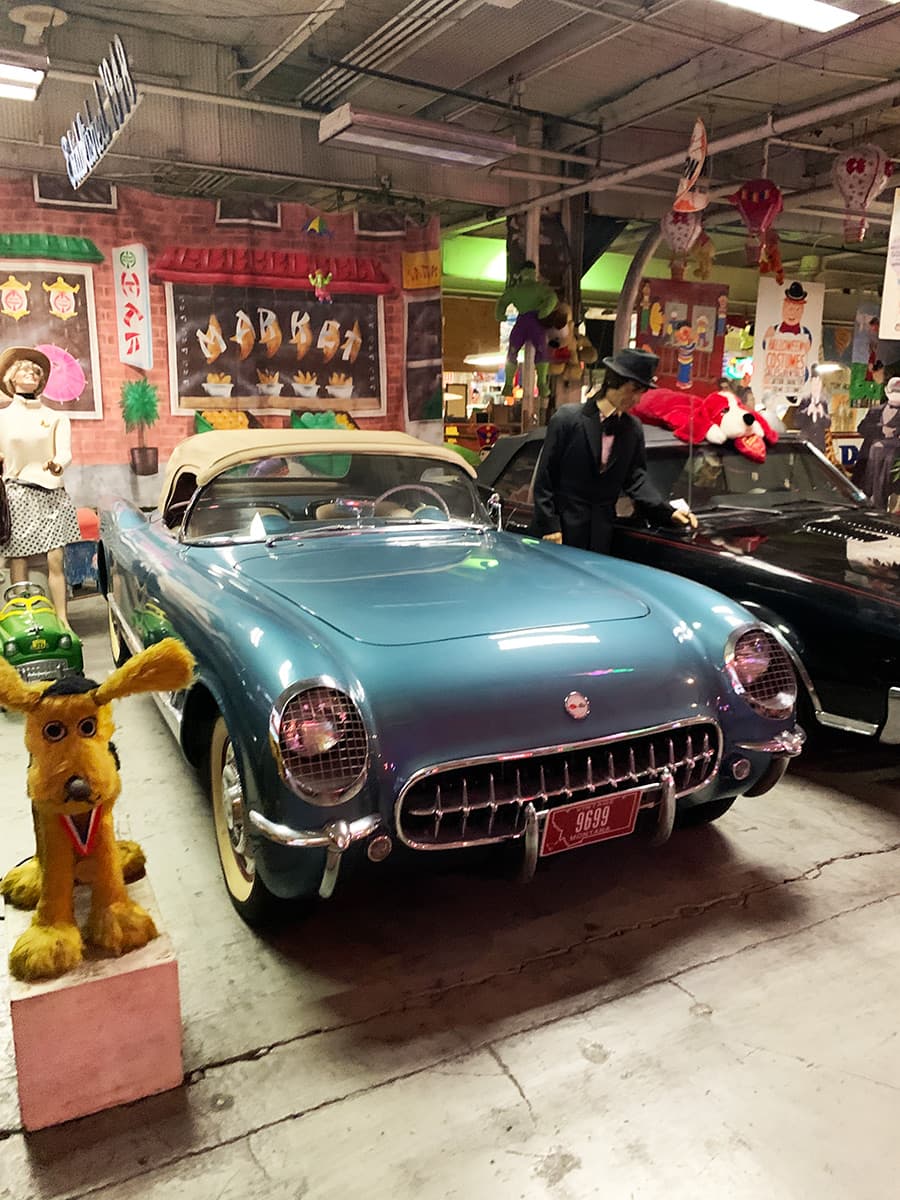 The building, formerly a B.F. Goodrich tire factory, is 100,000 square feet and is jam packed with items from one man's collection. In 2010, he opened it to the public for guided tours. The man (who intentionally remains anonymous) has been collecting for over 60 years and continues to add items to this day. His collection is so large that staff members have a hard time figuring out where to display everything. According to our tour guide, there are boxes of items that they haven't found a place for yet and they will need to expand in order to fit everything.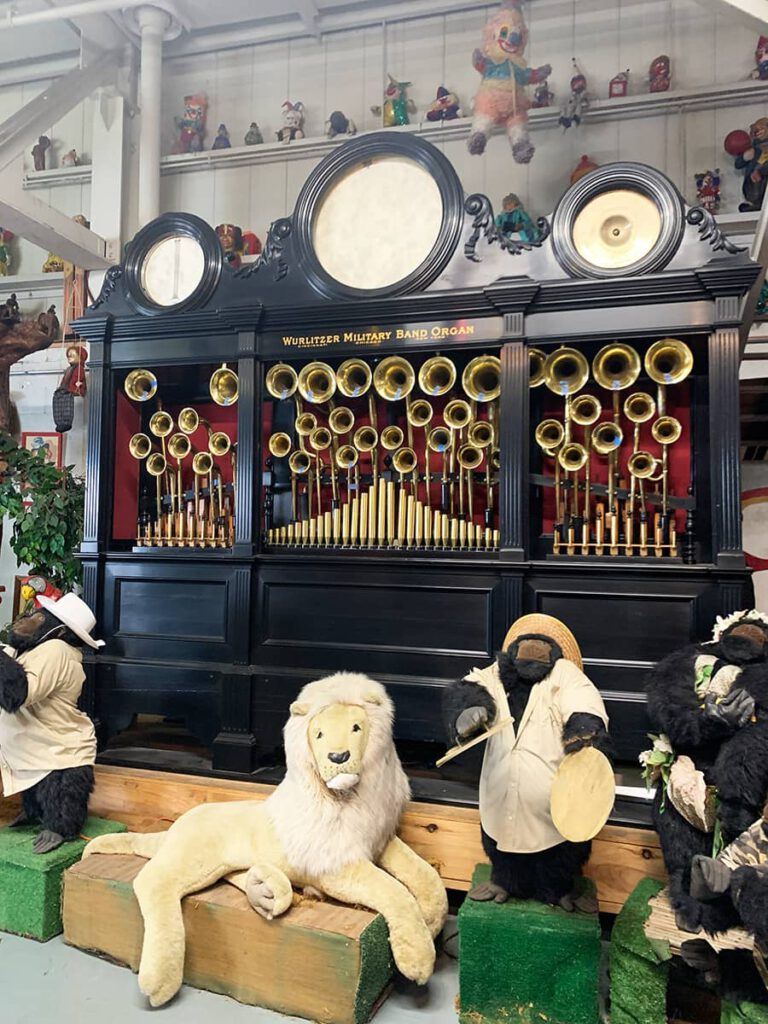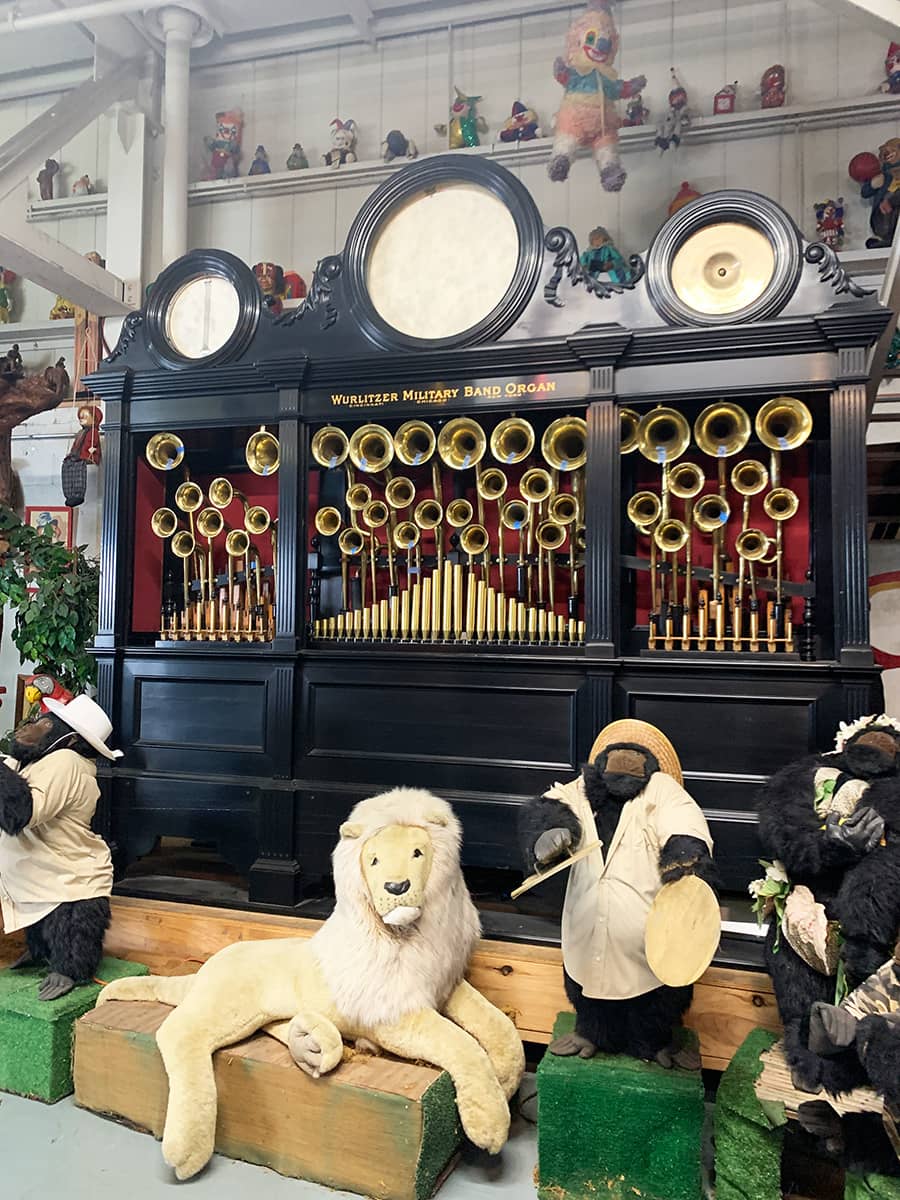 The guided tram tour takes you through the collection, highlighting some of the more notable items, including signs and banners, vintage automobiles, a massive Christmas display, and several beautiful Wurlitzer organs. This man really collects everything!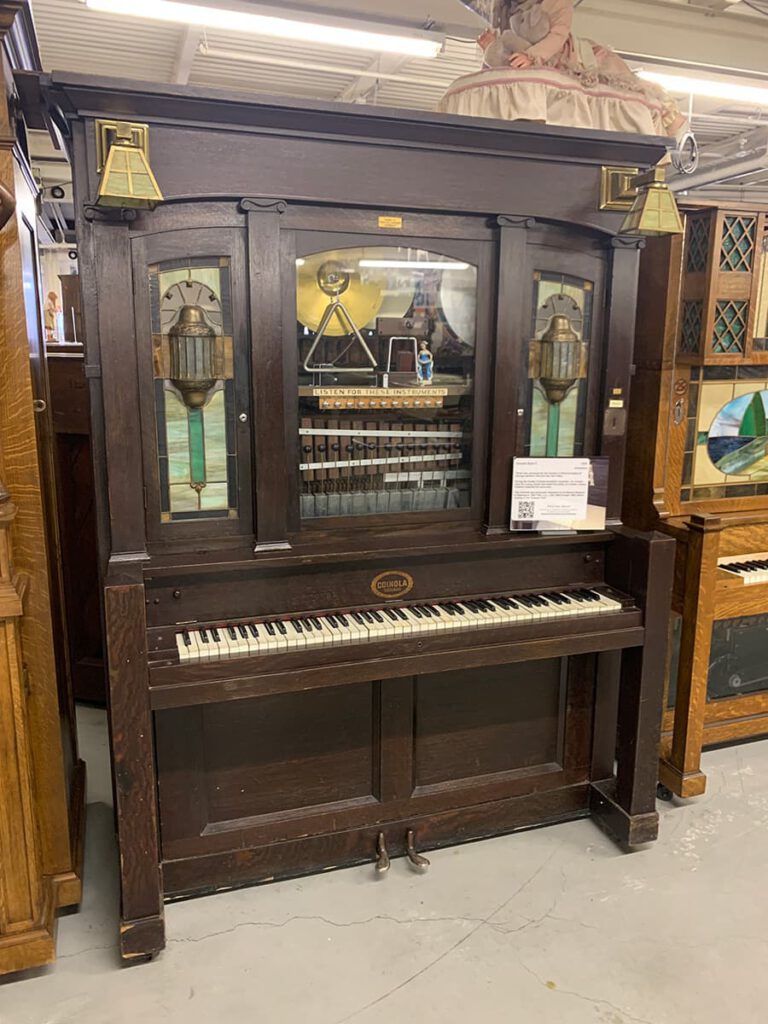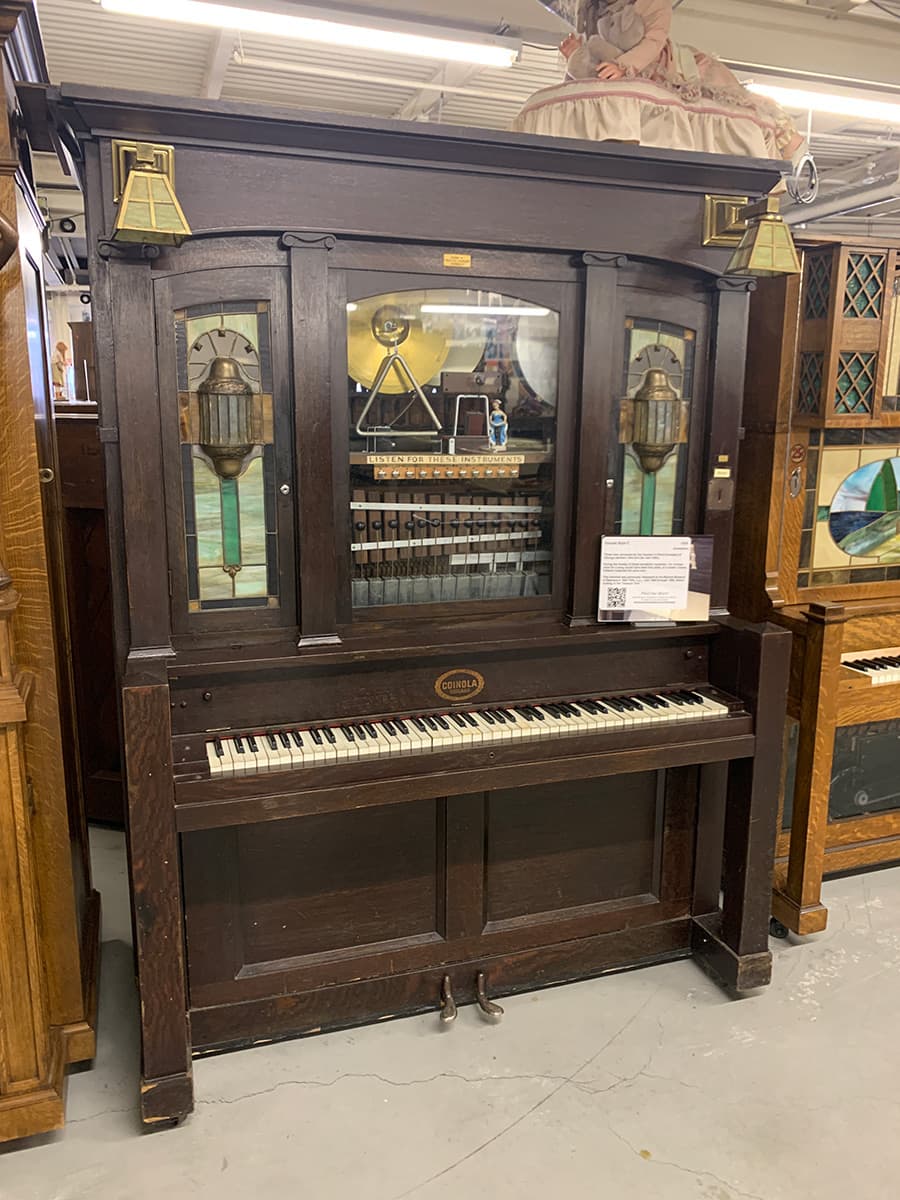 There is another room of the building that you can walk through, called The Music Room. Inside, you'll find a massive collection of music boxes, nickelodeons, and musical instruments. Many of these were still in working condition and it was really neat to see them play.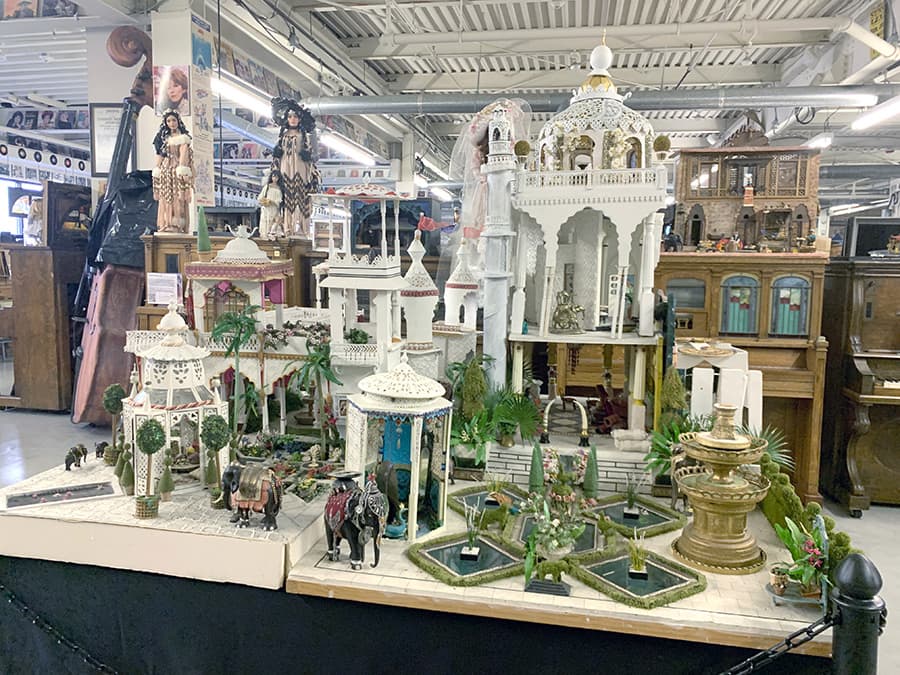 Also in this room was an extensive collection of dollhouses. Some of these houses were massive and so much detail went into them. Growing up, I had a dollhouse and have always really liked miniature items, so this was my favorite part of the collection.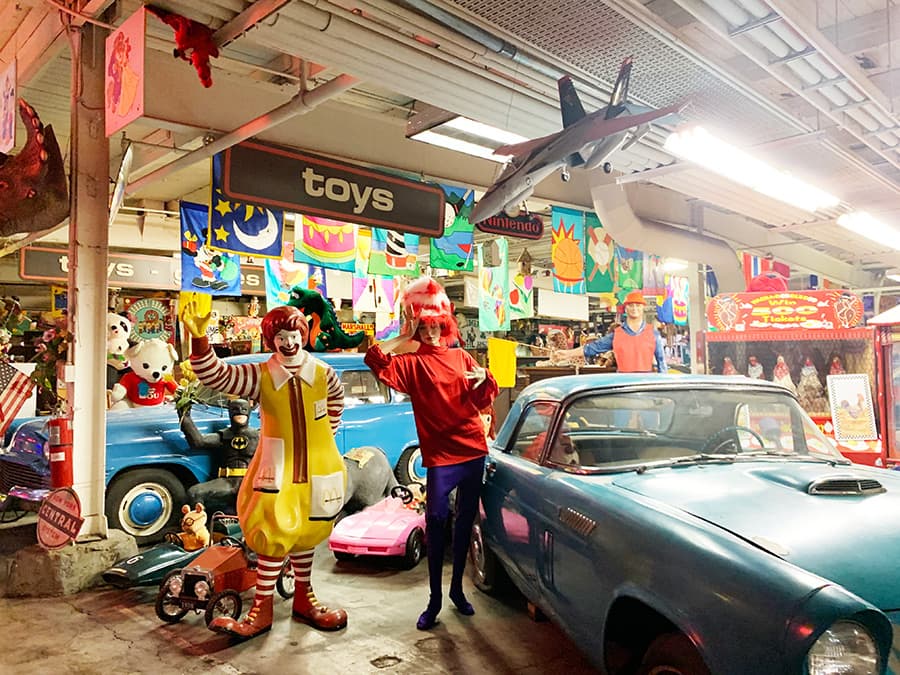 Most of the items in this collection were kept in the state that they were found in. While most museums will attempt to restore items to their former glory, our tour guide mentioned that the man prefers to keep things as is because he believes the condition of the item adds to its story. While some restoration work was done to some of the items, like the organs, almost everything inside the museum hadn't been touched.
We were fascinated by the oddities inside The American Treasure Tour. It was the most unique museum we have been to and highly recommend the tour. You'll really be amazed by all of the items inside this collection!
The American Treasure Tour is located at One American Treasure Way, Oaks, PA 19456
Ticket Prices:
Adults: $17.50
Seniors (65 years or older) $15.00
Youth (13 – 17 years old) $10.00
Child (aged 12 and under) $5.00
Hours:
Friday, Saturday & Sunday
10am to 3:30pm