When you think of the Washington D.C. area, the first things that come to mind are likely government and history. You'll spend time walking the National Mall, seeing all of the monuments and checking out the world-class free museums.
Washington Monument: Check
Lincoln Memorial: Of course
Natural History and Air & Space Museums: Absolutely
You already know about those.
The D.C. area is an interesting place filled with a mix of people from different backgrounds and cultures. Rather than just give you a generic list of monuments and museums you likely already plan to visit when you come here, we wanted to throw in some fun and unique things you can during your stay in the Washington D.C. area.
Table of Contents
Check Out The National Postal Museum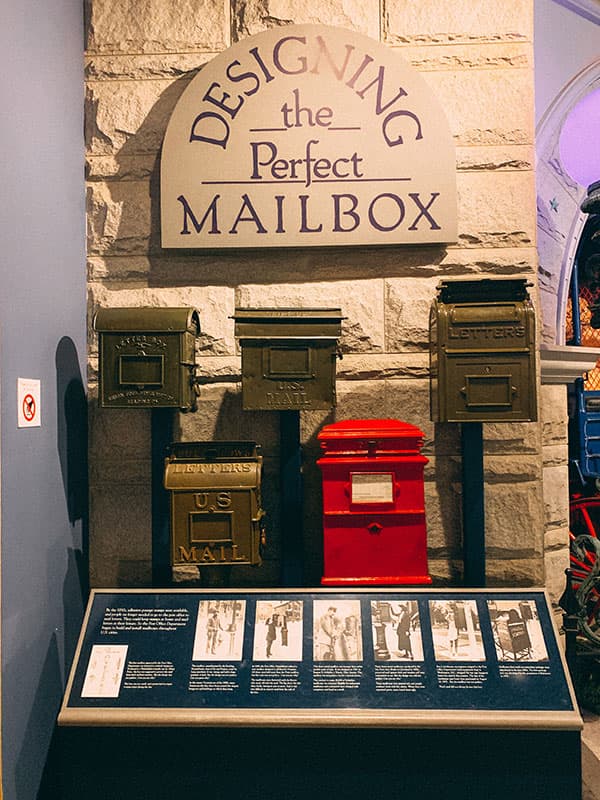 A really great museum that doesn't seem to get much recognition is the National Postal Museum. Located right next to the Union Station Metro, the Postal Museum is dedicated to the preservation, study, and preservation of the United States Postal Service. You'll learn about how the US Postal Service first started and how they have changed over time. While it's smaller than some of the other more well-known museums, it's extremely interesting and very kid-friendly.
Our favorite part of this museum was the stamp gallery. Inside, you'll find hundreds of pullout frames that tell you the history and stories behind over 20,000 stamps, including the rarest one in the world. The interactive area teaches you how the production of stamps has changed over time and lets you sort through collections of stamps based on your personal interests.
The National Postal Museum is located at 2 Massachusetts Ave., N.E. Washington, DC 20002. It's free to get in and is open every day from 10:00 am to 5:30 pm (except Christmas Day).
Go Hiking at Great Falls National Park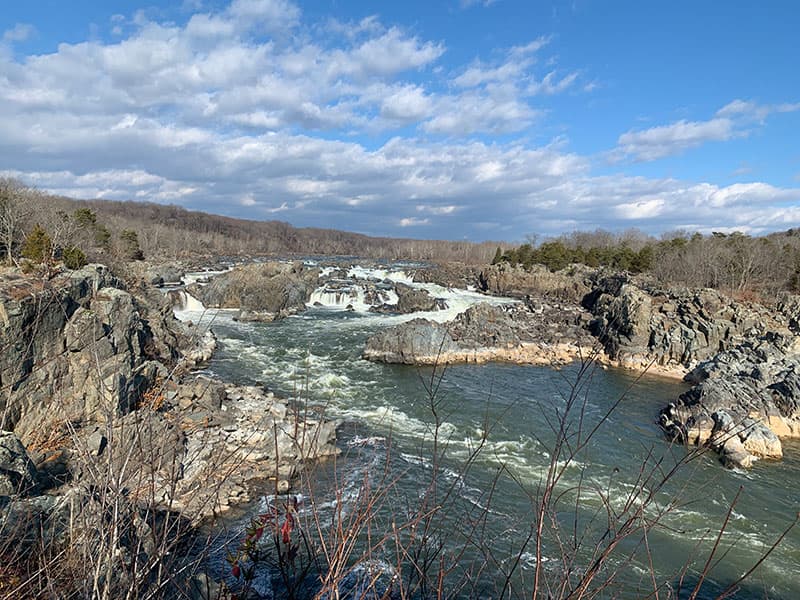 Located about 30 minutes outside the city, Great Falls National Park is a wonderful place to hike or have a picnic. See the Great Falls of the Potomac and hike along the Mather Gorge's clifftops. A great place for both kids and pets, the park is 800 acres total and has 15 miles of hiking, biking, and horseback riding trails and stunning natural scenery that you can't get inside the city.
Great Falls Park costs $15 per car to enter and is open daily from 7:00 am to sunset.
See the Bullet that Shot Lincoln at the National Museum of Health & Medicine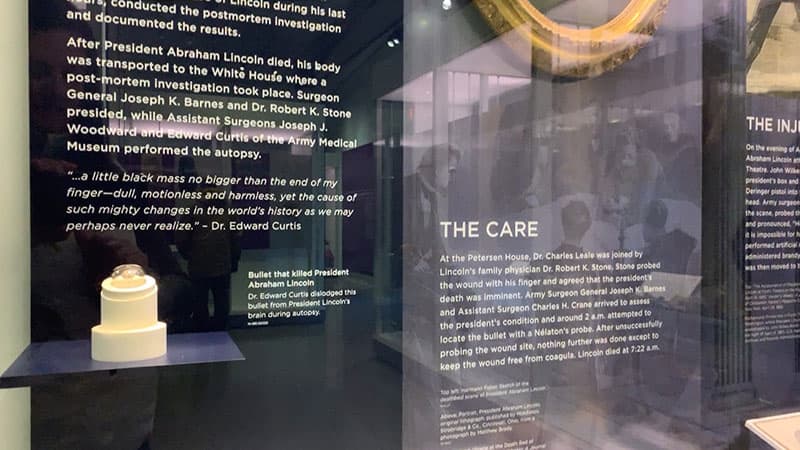 Another less known museum in the area is the National Museum of Health and Medicine. The museum was founded by U.S. Army Surgeon General William A. Hammond during the Civil War and is located just outside of D.C. in Silver Spring, Maryland.
Inside, you'll find a collection of specimens used for research in surgery and military medicine. The most famous artifacts are related to former president Abraham Lincoln, including the bullet that shot and killed him, a shirt cuff stained with his blood, and his hair and skull fragments.
If you get freaked out by surgery or medical oddities, you may want to skip this museum. We also don't recommend taking young children here. But if you're fascinated by the history of medicine and surgical procedures, this is definitely a place you'll want to visit.
The National Museum of Health & Medicine is located at 2500 Linden Ln, Silver Spring, MD 20910. Admission is free and it's open from 10:00 am to 5:30 pm daily.
Check out Loudoun County, D.C's Wine Country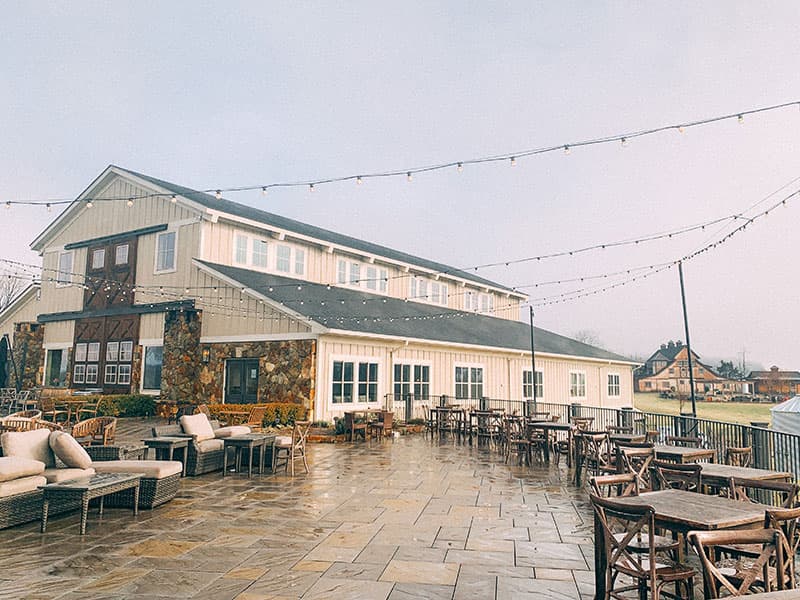 Did someone say wine? Loudoun County, Virginia is just 25 miles from D.C. and has over 40 award-winning wineries. The wine is good and the prices are fairly reasonable compared to places like Napa Valley or Temecula. A visit to Loudoun County is perfect for a date night or weekend girls trip.
Get a Craft Beer at one of the Areas Many Breweries
If you're more into beer, don't worry; the D.C. area has got your back! There are lots of awesome craft breweries in the city and surrounding areas.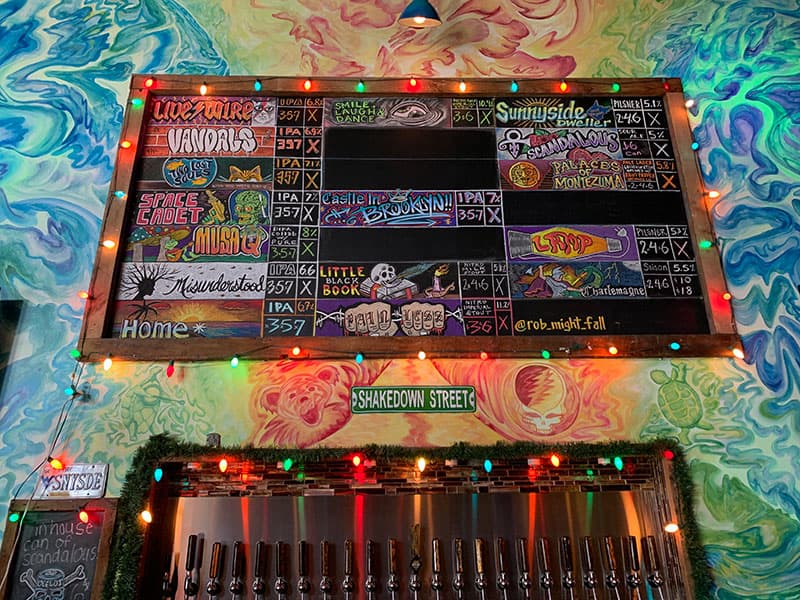 Check out Ocelot Brewing in Dulles, Virginia. They have a great selection of tasty beers and a really unique space decked out by a local artist. We were huge fans of their menu design! In the backroom, they have a bunch of pinball machines, so you can spend a few hours here drinking good beer and playing games with your friends.
Related: Exploring D.C. Area Craft Breweries
Ocelot Brewing is located at 23600 Overland Drive #180 Dulles, VA 20166
Another place to check out is Bluejacket. Located at The Navy Yard, Bluejacket offers a rotating selection of 20 beers and 5 cask ales, many of which are only available on site. Every beer is available as a 4 oz. taster, so you can try several without feeling guilty. This place also has some of the best pub style food you'll eat, with a kitchen ran by executive chef Marcelle Afram.
Bluejacket is located at 300 Tingey St. SE Washington D.C. 
Watch Planes Land At The Steven F. Udvar-Hazy Center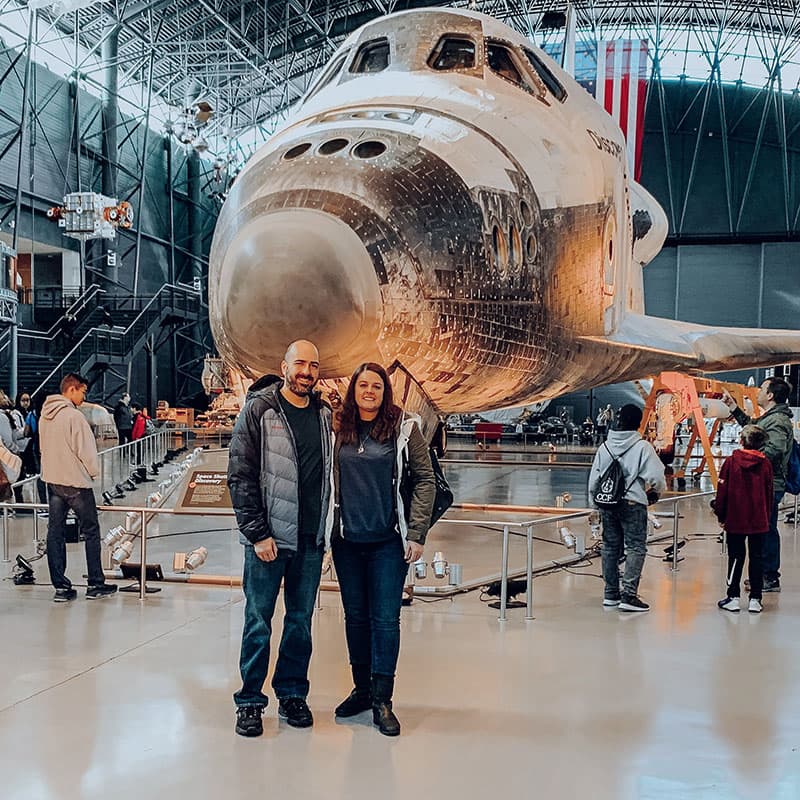 Call us ignorant, but we had no idea that there were two Air & Space Museums in the D.C. area. Like us, you are probably familiar with the one in the city, but just outside the city in Chantilly, Virginia, you will find the Steven F. Udvar-Hazy Center.
This facility is a companion to the Air & Space Museum located in the National Mall. Two large airplane hangars feature thousands of aviation and space artifacts, including the Space Shuttle Discovery, which took its last flight in 2011.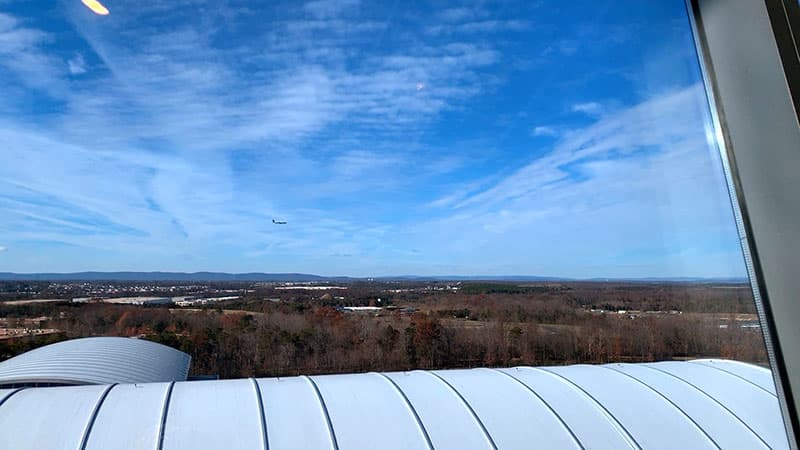 A unique part of this museum is the Donald D. Engen Observation Tower. From here, you will get a 360-degree view of the Dulles airport and watch planes take off and land. You will also learn about how air traffic control systems work and can see an air traffic control station, equipment, and artifacts. The view is amazing and even if you're only up there for a short amount of time, you'll likely see several planes take off and land.
If you're planning on visiting Washington D.C. in the near future, we recommend visiting this museum over the one in the National Mall. Currently, the National Mall museum is undergoing some serious renovations, so a lot of it is closed off, making the spaces that are open very crowded. The Udvar-Hazy Center is huge and definitely not as crowded, so you can spend a lot of time in there.
The Udvar-Hazy Air & Space Museum is located at 14390 Air and Space Museum Parkway Chantilly, Virginia 20151. Admission to the museum is free, but parking is $15. The museum is open from 10:00 am – 5:30 pm daily (except Christmas Day).
See the Vanadu Art House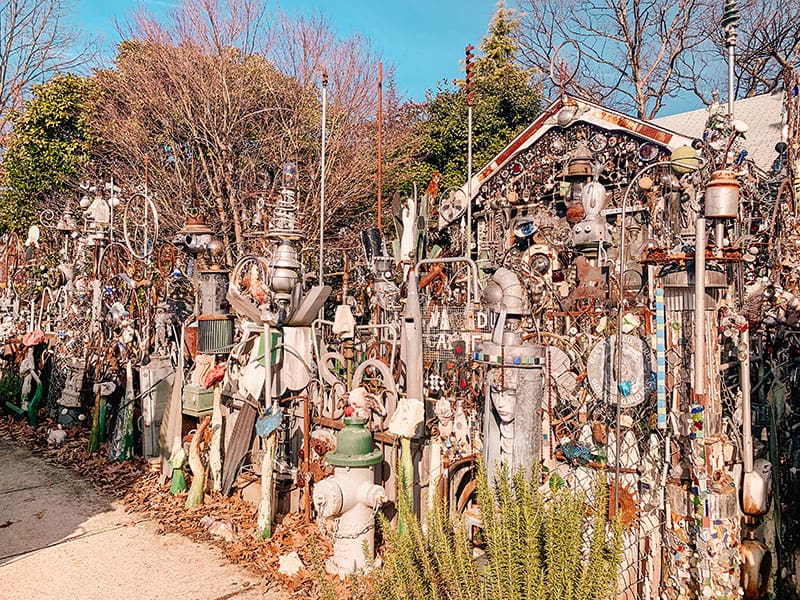 Created by artist Clarke Bedford, the Vanadu Art House gives a second life to items that more than likely would have been discarded. Located on an ordinary street in Hyattsville, Maryland, just outside of D.C., this house is unique and awesome. You are welcome to walk through and take a closer look and if the artist is home, he may come outside to greet you.
The Vanadu Art House is located at 3810 Nicholson St, Hyattsville, MD 20782
D.C. is so much more than monuments and politics
The D.C. area is filled with funky, unique places that make it a great destination for anyone. Be sure to check out some of these unique places during your Washington D.C. visit.
Save to Pinterest