When you are ready to book an Airbnb, it can be difficult to know what to do and what not to do. Not knowing the proper steps ahead of time can lead to a bad experience for you as well as your family or friends. We have compiled some tips for booking an Airbnb that will help ensure that everything goes smoothly.
Mark and I have stayed in a lot of Airbnb's. When we were on the road full time, we almost always booked Airbnb's over hotels since we needed a place to set up our work laptops and wanted to cook our own meals. Airbnb would give us a lot more space and the amenities that we were looking for as full-time travelers, for less than what a hotel would cost us. Since we were living in a new Airbnb almost weekly, we got really good at finding good ones. We often joke that down the road, if we ever decided to become Airbnb hosts, we would good overboard with the amenities because we know exactly what makes a great stay.
Not all Airbnb's are created equally and if you don't know what to look for, you could end up overpaying for a place that isn't so great. Here are the things that we look for before we book a place on Airbnb.
Pay Attention to the Booking Fees
One of the drawbacks of Airbnb is the additional fees associated with the booking. In addition to the price per night, you'll have to pay a cleaning fee, service fee, and occupational taxes. These fees will greatly vary depending on the place you book and can sometimes be downright outrageous. There have been many times where we thought we found a good deal on a place, only to see that the fees associated with booking were just as much (or higher!) than the price per night.
What we recommend doing is finding 3-4 places that you're interested in, then do a comparison. Often, you'll see that once you factor in the fees, the places that have a higher rate per night will actually be cheaper to book than a place with a lower rate per night.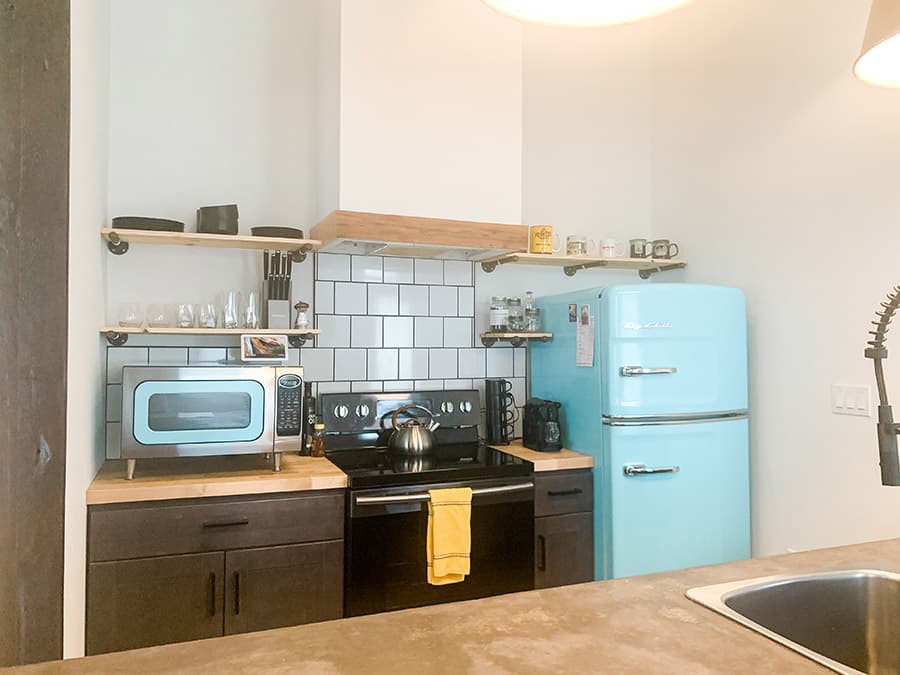 The kitchen in this Airbnb in Winchester, VA was one of our favorites!
Play With Dates to Save Money
Another thing to pay attention to is dates. Rates often are higher on the weekends, so if you can be flexible with travel dates, you can save money by booking things during the week. We also noticed that some hosts will give significant discounts for longer stays. When we were traveling full time, we would often stay in a place for an extra day or two because doing so would drop the price of our stay in some cases by 50%. If you can be flexible, this is something to definitely take into consideration as it can save you a lot of money.
Always Read the Entire Listing
Avoid booking an Airbnb without reading the entire listing. It is important to read about what amenities and features come with each listing so you know which one will be perfect for your needs. Don't assume anything. While the pictures of a listing may look really nice, they might not provide you with everything that you want.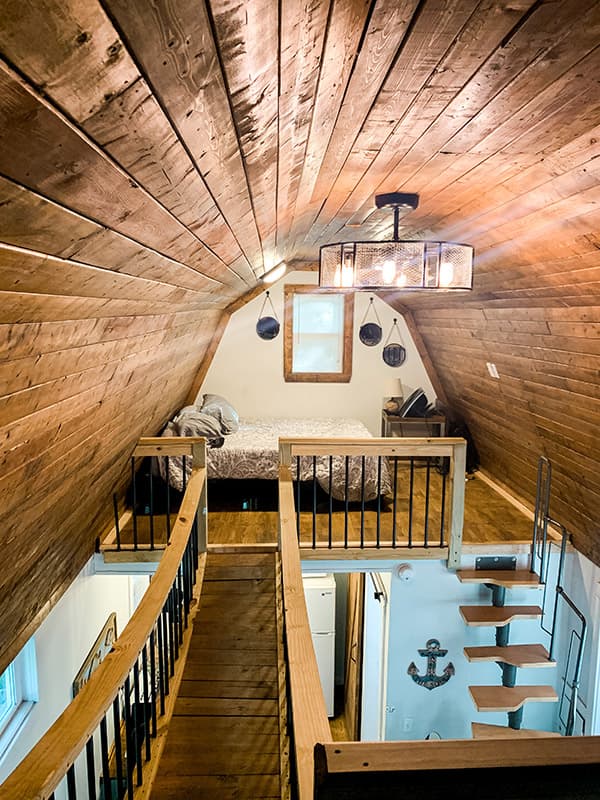 While this tiny house in Charleston was definitely kid-friendly, it wouldn't be ideal for someone with mobility issues.
Get together a list of "must-haves" for your stay and make sure the place you're booking checks off all those options. We always make sure the listings we book have wifi, AC in the summer months, and a kitchen stocked with cooking utensils (some places will want you to provide your own stuff). Other things you might want to look at would be:
Pet policies. Some hosts will allow animals. Also, sometimes hosts live on the property and will have pets, so if you have allergies, pay attention to that.
Is it kid-friendly? Some listings will include cribs or playpens so you won't have to bring your own.
Parties or gathering policies. While most hosts would not be cool with you having a rager in their place, some may allow you to invite a guest over for dinner during your stay.
Accessibility. Some listings might not work well for someone with mobility issues.
Parking – will you have a spot to park your car or will you have to pay extra to park in a garage or at a meter?
Is the Airbnb smoking or non-smoking? Is there a special area designated for smoking?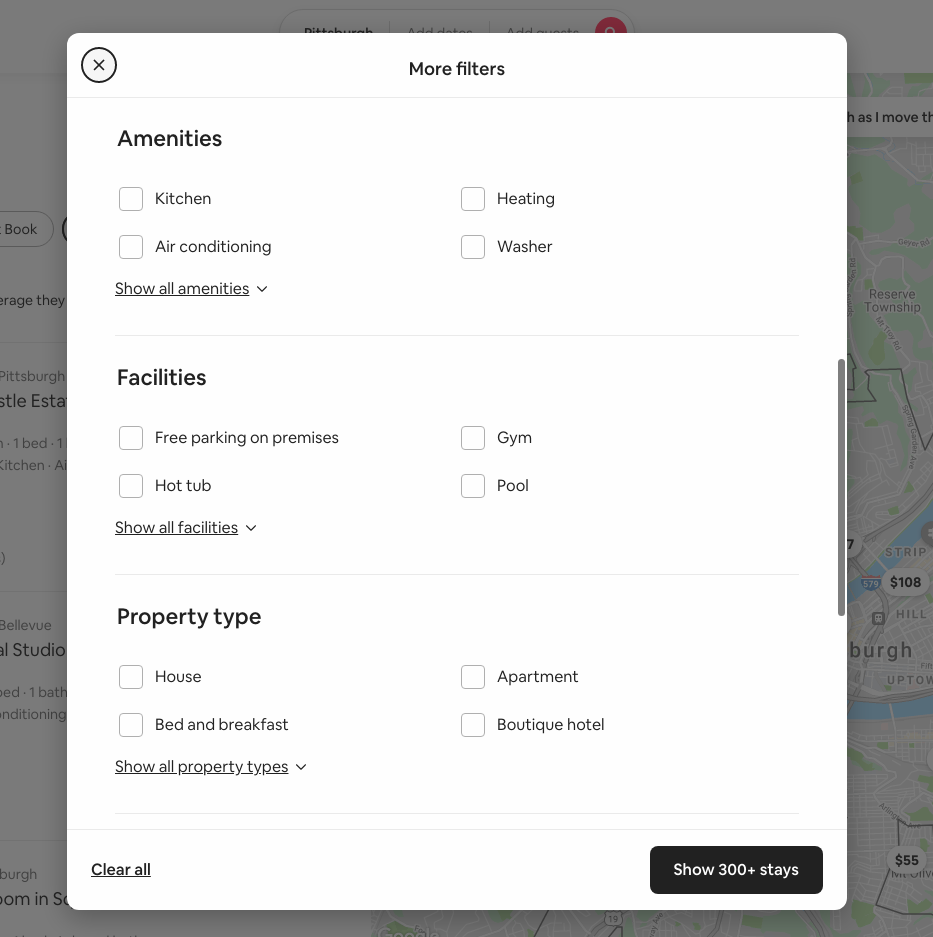 A great thing about Airbnb is that you can filter out listings in an area based on your criteria, so it will filter out places that don't meet your needs.
Look Carefully at Photos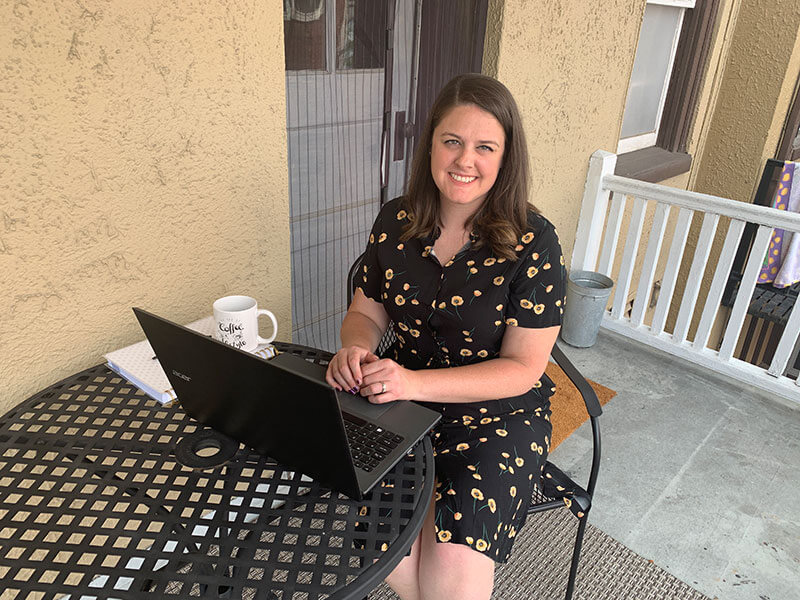 This Lancaster, PA Airbnb had a great outdoor space.
Photos of Airbnb listings can definitely be deceiving and unfortunately, there are scam artists on the Airbnb platform. Legitimate listings will have multiple images of the entire place so you can get a good idea of how every room looks. Steer clear of places that only have 1 or 2 photos, or listings that showcase the surrounding "neighborhood" more than the place you'll be staying in. Also, stay away from any listings that use low-quality photos. We're not saying the photos need to be professional, but if a host can't be bothered to take decent photos of their place, then they probably don't care much about it. Good hosts will want to impress you with their space.
Read the Cancellation Policy
It's important to know the cancellation policy before you hit book, just in case something happens and you're not able to make your stay. Cancellation policies will vary depending on the listing. Some places will provide you a full refund if you cancel just a few days before, while others will only provide 50% or nothing at all. If a cancellation policy is clearly stated and you try to go outside of it, you might run into problems. While you might be able to negotiate with your host, you shouldn't expect them to bend their rules or expect Airbnb to step in.
Read the Reviews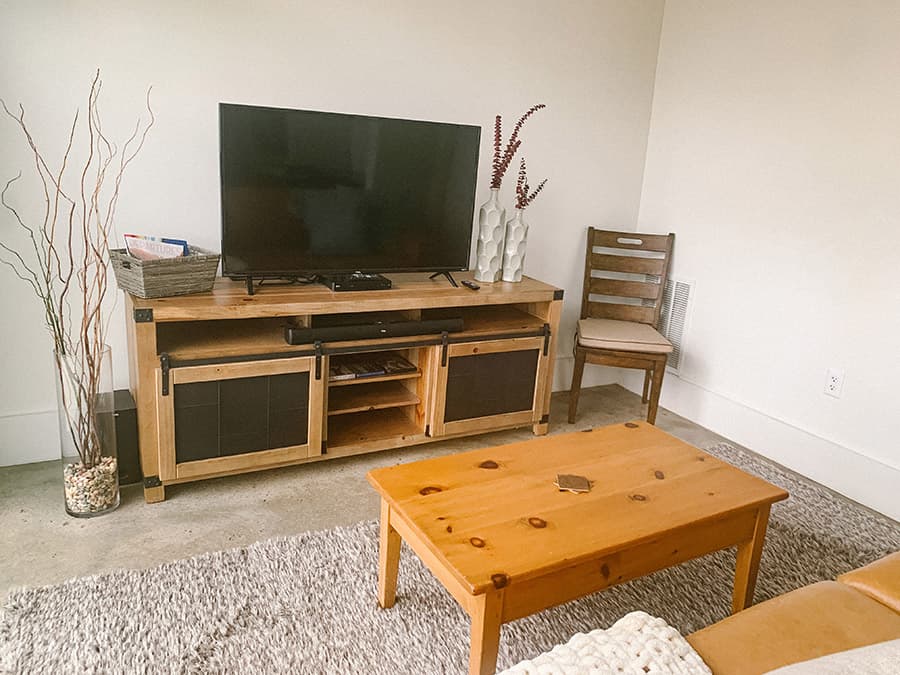 This Airbnb has tons of fantastic reviews!
Never book an Airbnb without reading the reviews from previous guests. These reviews will tell you a lot about not only the stay but the hosts. A great feature of Airbnb is that they allow you to search for specific keywords in reviews. We like to search the reviews for these words:
Clean
Wifi
Noisy
Responsive
By searching the reviews for these keywords, we can see what others had to say about these specific topics. If we see multiple complaints, we'll look elsewhere.
One thing to note is that new listings go up on Airbnb all the time. If a place has little to no reviews, that doesn't necessarily mean it's a bad place. If you have questions, contact the host directly through Airbnb. They should answer your questions.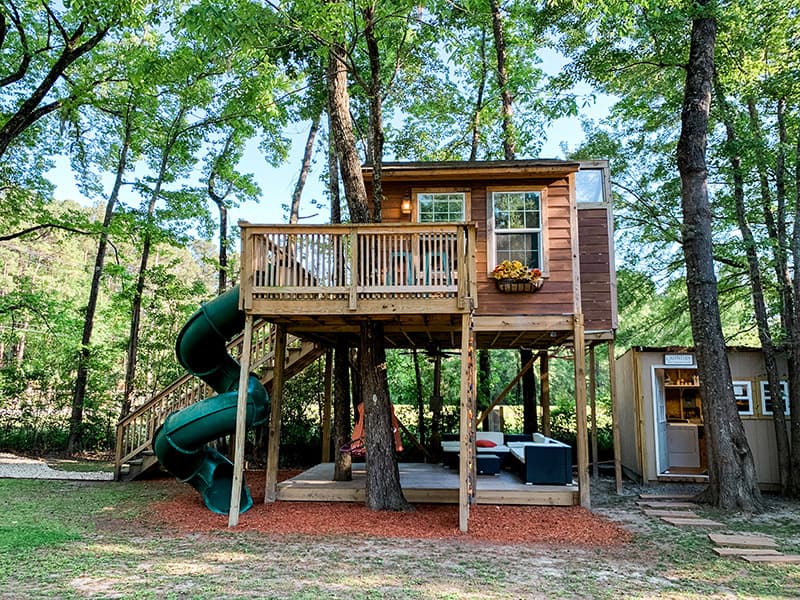 Airbnb has tons of unique stays, like this fun treehouse.
Read the Hosts Profile
We always like to read about the host before booking an Airbnb. Profiles will give a little background on the host and tell you how responsive they are. Hosts often let you know the languages they speak as well, which can be important for effective communication if you're traveling to a different country.
Some Airbnb hosts are called Superhosts, which means they have been on the platform for a while, have a rating of 4.8 or higher, and have a less than 1% cancellation rate. If you're brand new to Airbnb, you may want to look to book with a Superhost because it generally means a good, comfortable stay.
Find Your Next Great Stay
Airbnb is a great way to find lodging in an unfamiliar place. When you've found the perfect listing, be sure to read reviews and pay attention to pictures of the property before booking your stay. Don't be afraid to reach out to the host to ask any questions about amenities or the area. We hope these tips for booking an Airbnb helped you plan your next vacation.