Just outside of Hocking Hills State Park in Ohio is Le Petit Chevalier Vineyards and Farm Winery. Book a relaxing stay at the winery loft, located directly above their winery, and experience what it's like to live at a vineyard. 
After seeing a few YouTube videos on Hocking Hills, Ohio, we really wanted to visit the area so we could go hiking at Hocking Hills State Park. When we found this beautiful Airbnb, located above a winery, we booked the stay immediately.
We had never been to Ohio before, so visiting would make it the 22nd state we have visited together.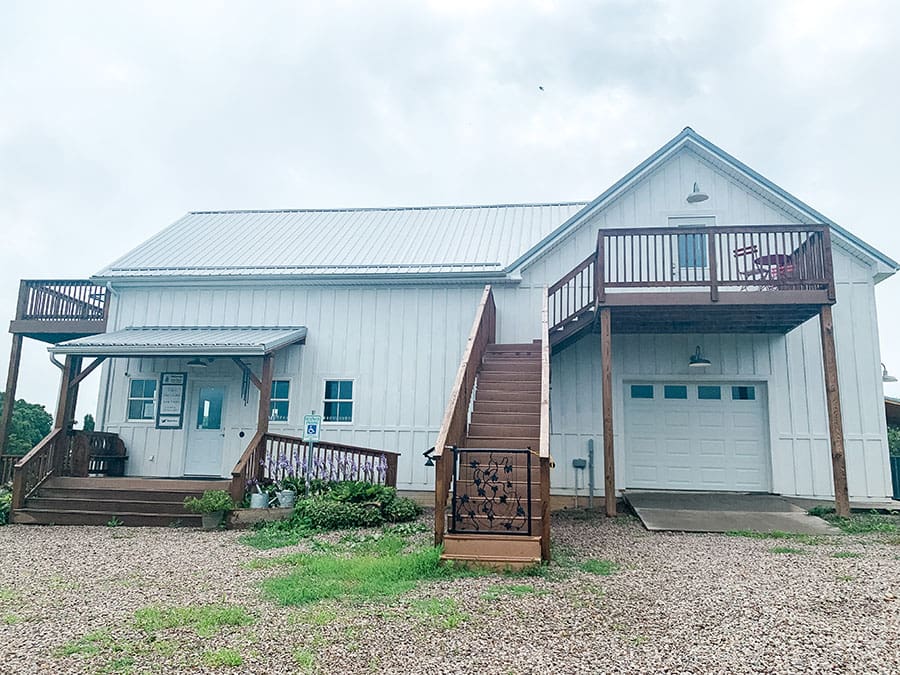 The loft is located directly above the tasting room. The tasting room is open from 4 pm – 8 pm Monday – Friday and 1 pm – 8 pm on Saturday. It was so nice to be able to walk down the stairs and enjoy a tasting.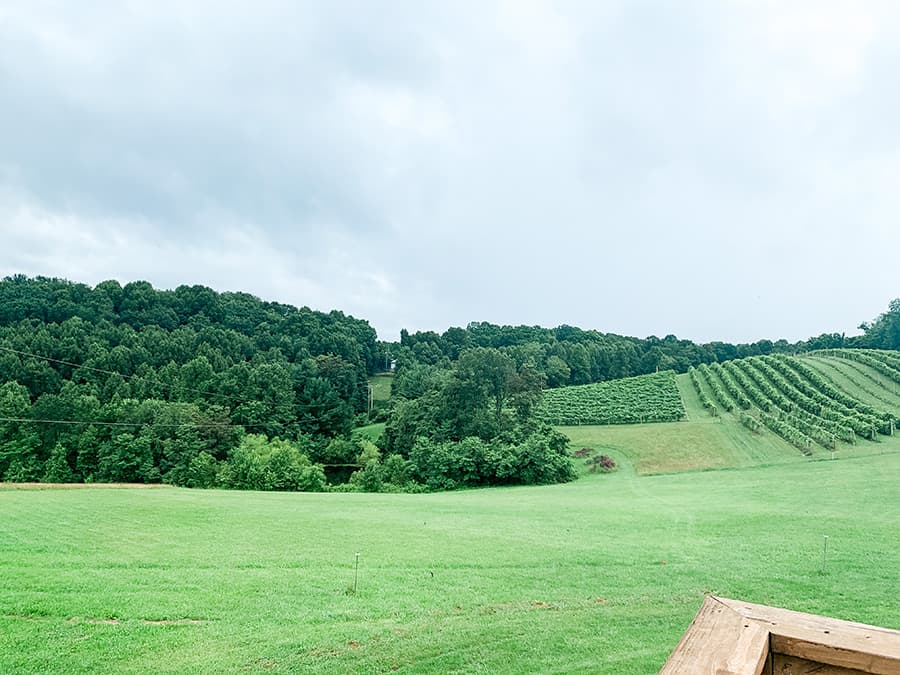 The loft has 2 balconies where you can sit outside and take in the amazing views.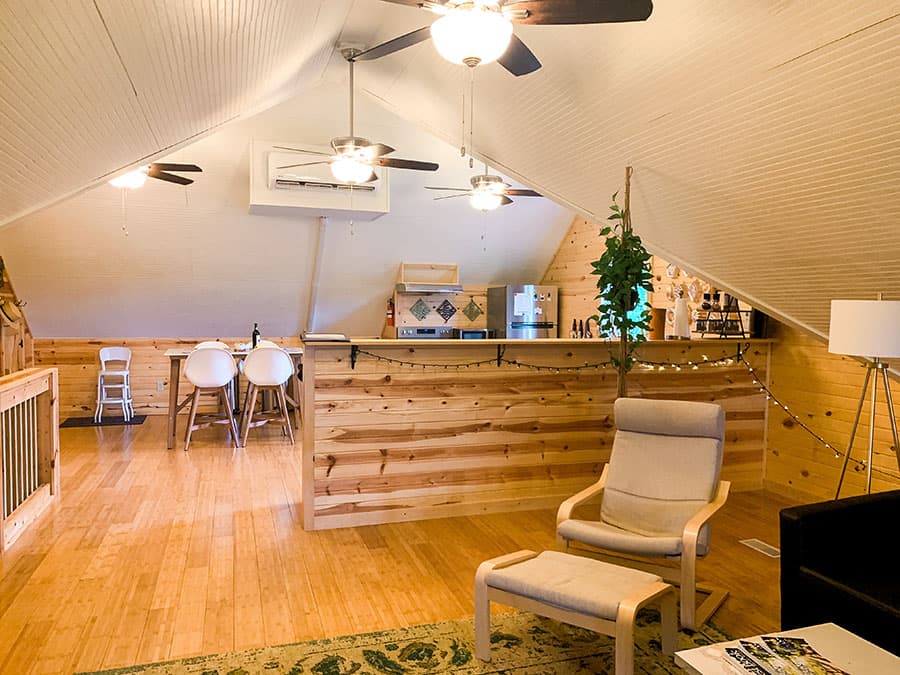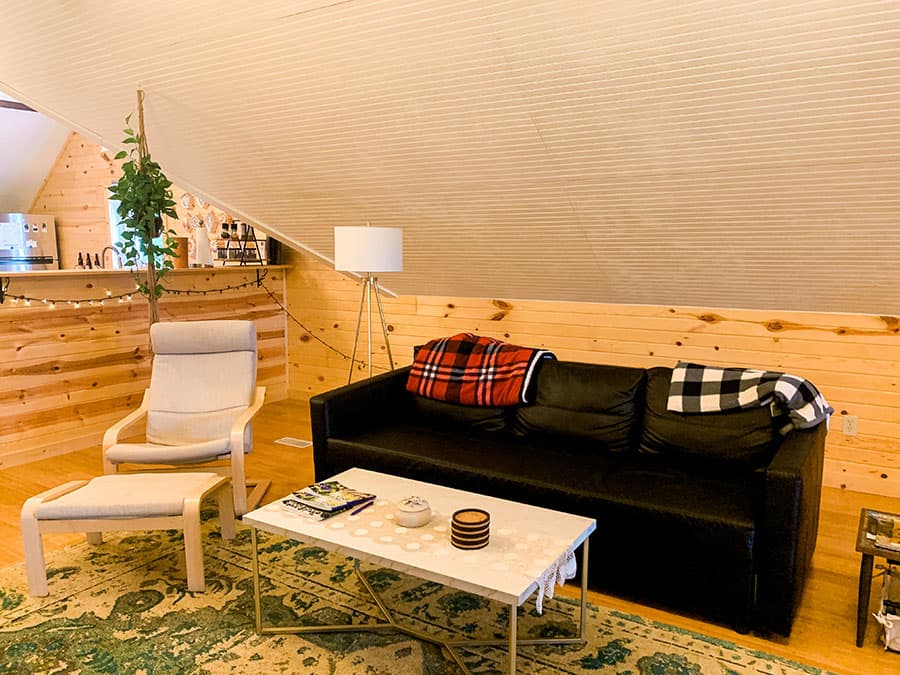 The loft was very spacious, clean, and had everything we needed for a comfortable stay.  The sofa converts into a bed, so the loft can sleep 4 people comfortably.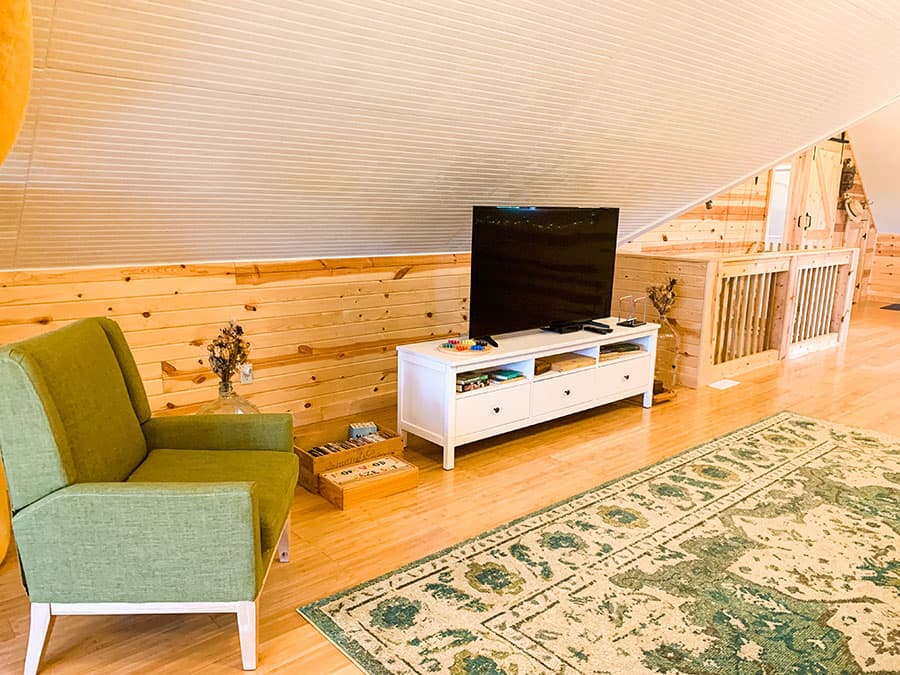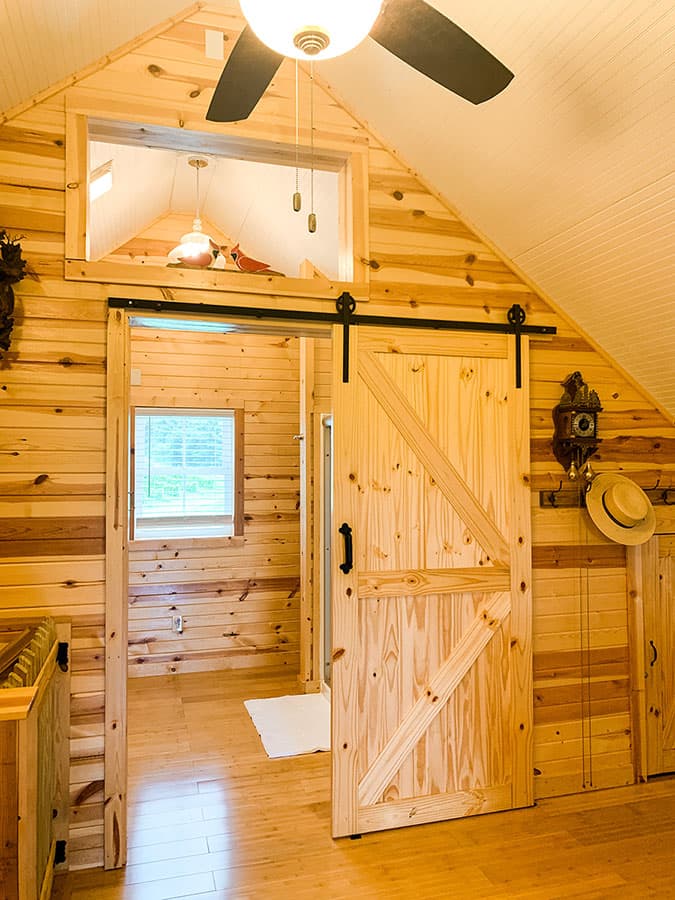 The loft was carefully thought out and had lots of little details that made it special. We loved the wooden barn door that leads into the bathroom.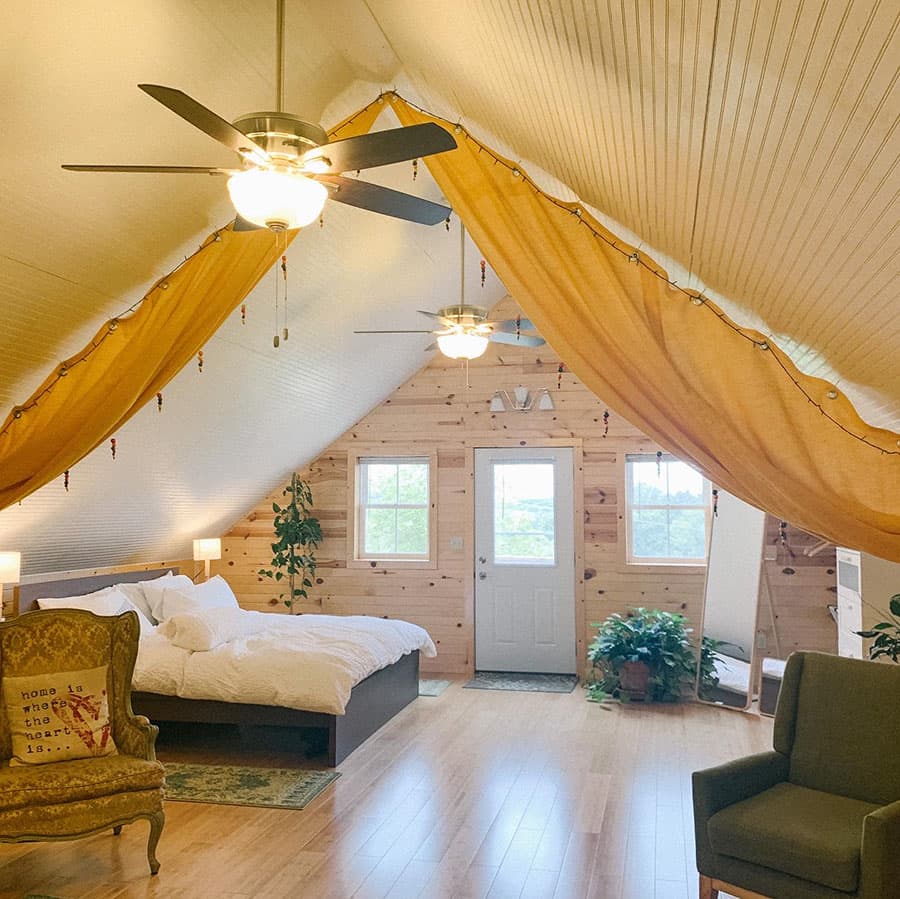 We loved the yellow curtain divider that led into the bedroom.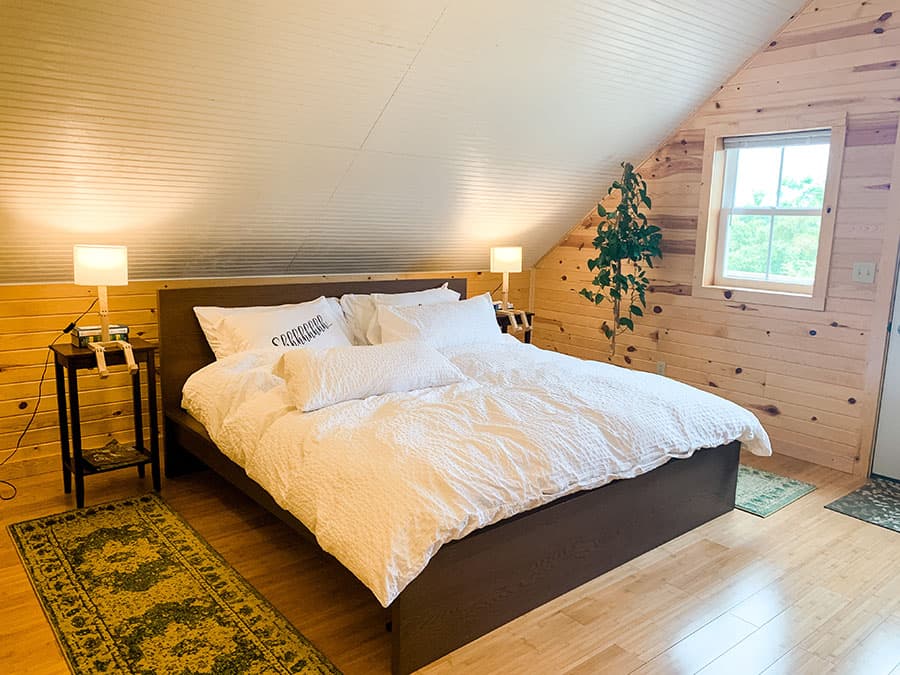 The king size bed was very comfortable. After doing some hiking at Hocking Hills State Park, we slept like babies.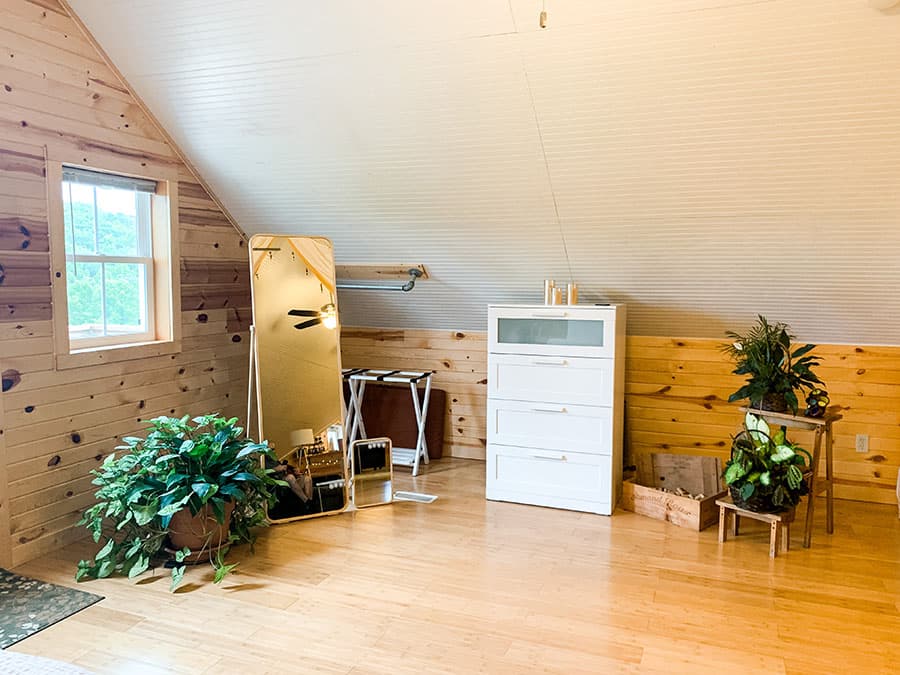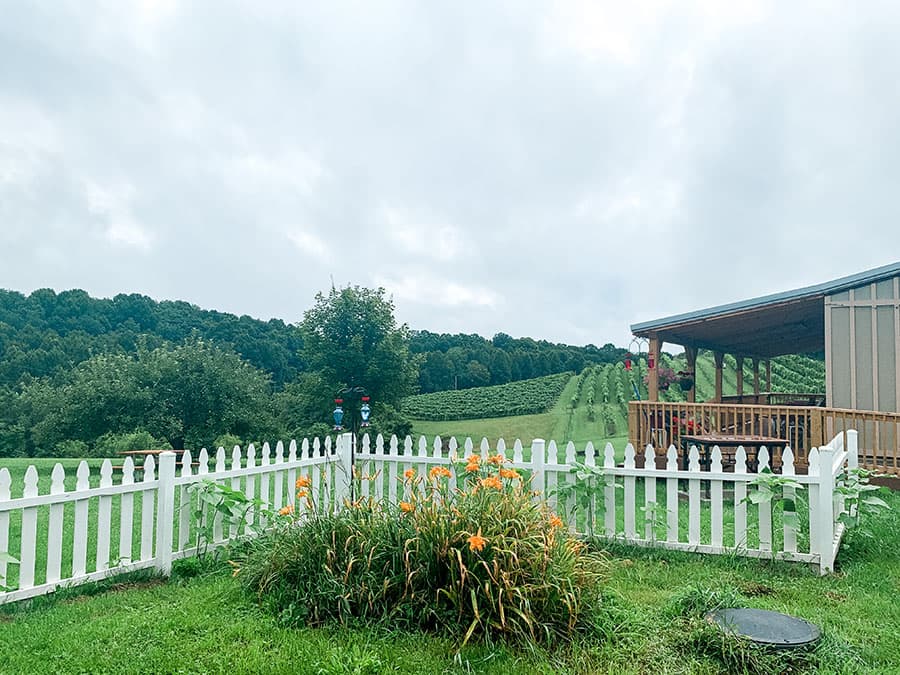 Le Petit Chevalier is a family-owned business. The hosts, Mark and Margit, live and work on the property and are very gracious hosts. They let us wander around their property and explore the vineyards.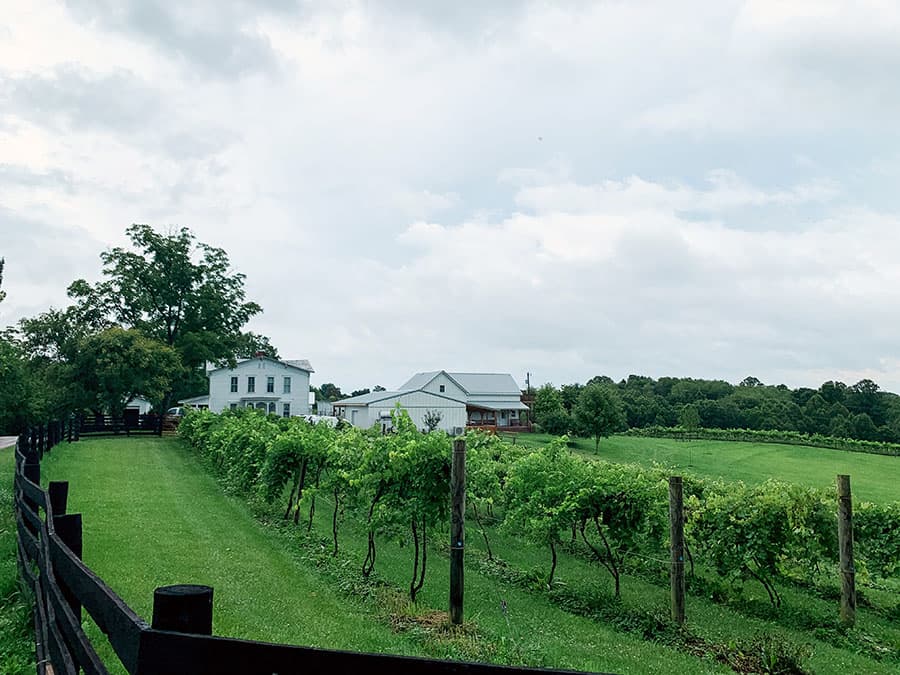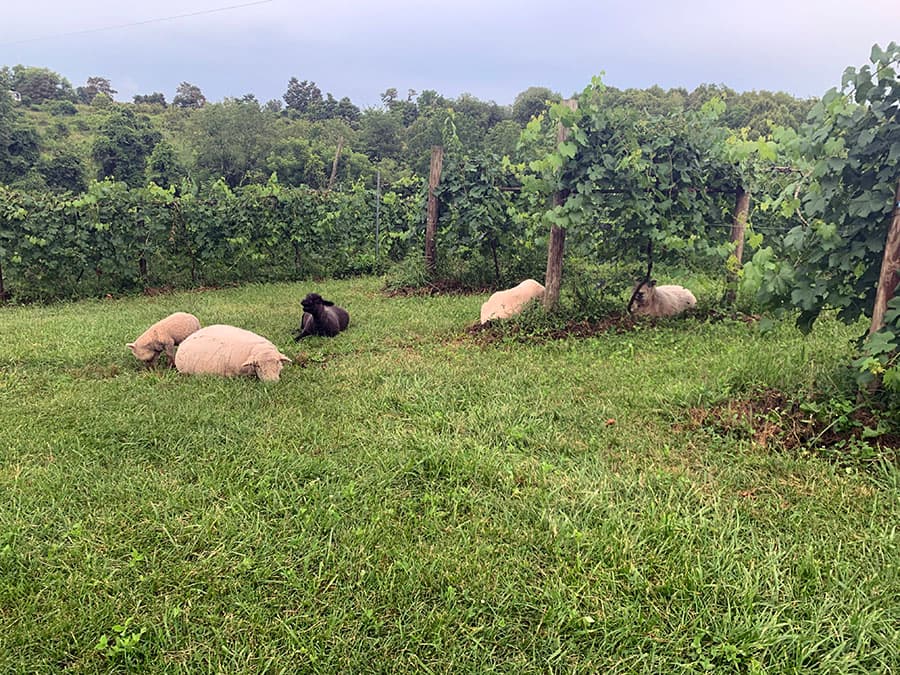 A new addition to the property is the sheep. We ran into them while walking around the vineyards. They help maintain the grass.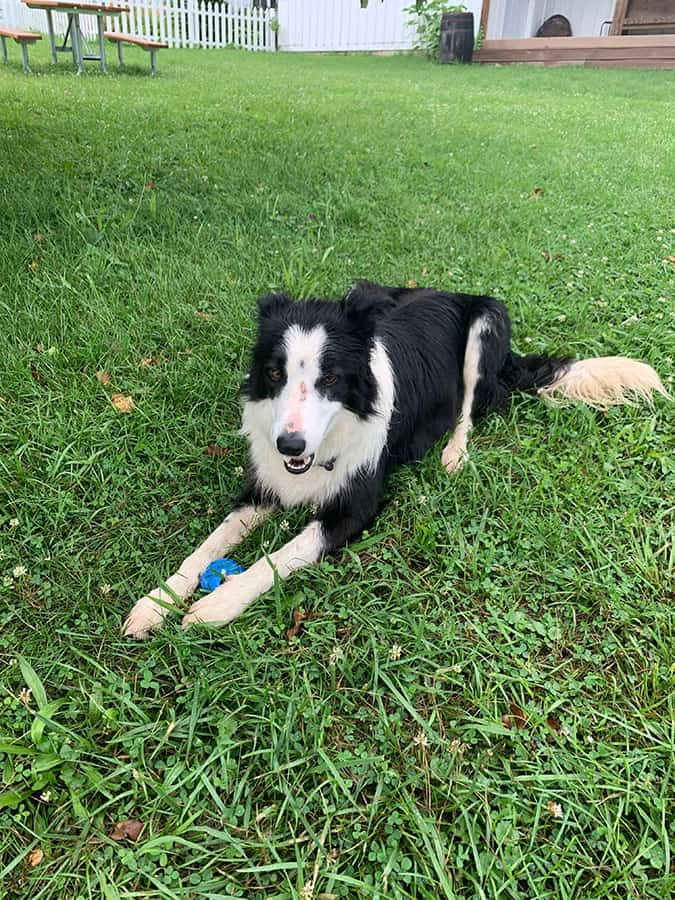 You'll also be greeted by the family's border collies, Norton and Alexander. They are very friendly, playful dogs that will take you on a tour of the property.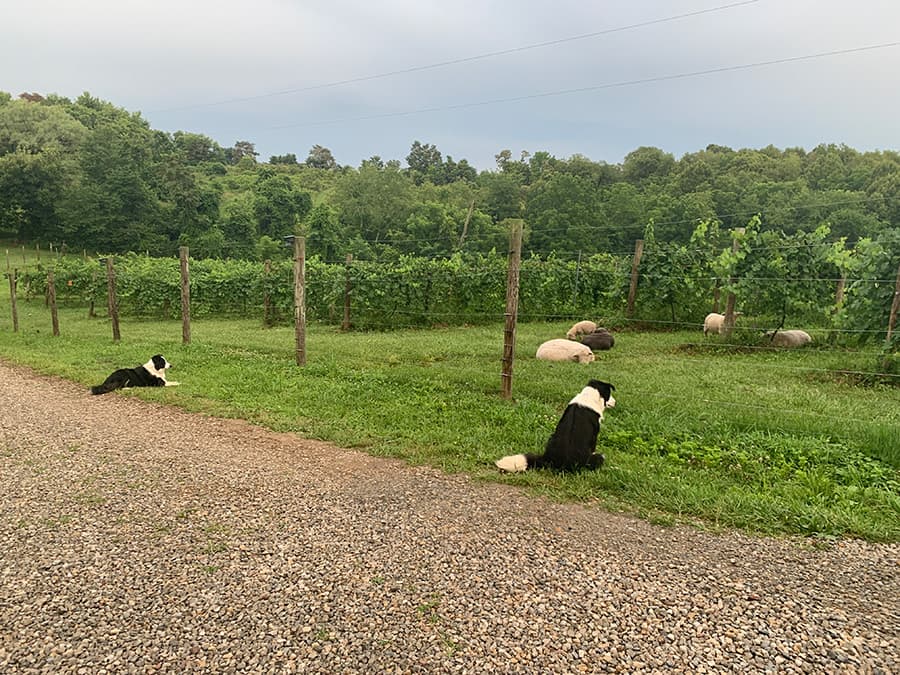 They were both very interested in the sheep.
During our travels, we've stayed in a lot of Airbnb's, but this one was by far our favorite! We are already talking about when we should come back. The location was beautiful, the hosts were very friendly and accomodating, and we felt very relaxed the entire time we were here. It felt great to support a small, family-run business and we wish the owners tons of success.
To get more information about the winery, visit their website, Le Petit Chevalier.
Book a stay at the winery loft on Airbnb.