After almost 2 years of not being on an airplane or taking a real vacation (anything the past year had only been a few days), Mark and I finally were able to get away to the west coast. My parents live in Nevada, just outside of Las Vegas, so we flew out to spend some time with them and go on a week long road trip to Salt Lake City, South Dakota, and Denver.
Mark and I aren't huge fans of the Las Vegas strip. We don't really gamble and find the strip to be way overpriced and too flashy for our tastes. If my parents didn't live in the area, we would probably never visit Vegas again, to be honest. When we do come here, we prefer things that are off the strip.
We had a few days in the Vegas area before our road trip started, so we decided to check out the new Meow Wolf exhibit in Las Vegas. We had visited the one in Santa Fe and really enjoyed it, so we wanted to see what this one was like.
Meow Wolf's are interactive art exhibits around the United States. The first one opened in Santa Fe in 2016. Las Vegas opened in 2021 and they just recently opened a new exhibit in Denver on September 17th. The exhibits are interactive, fun, and for all ages. You're encouraged to play, explore, and get lost in the colorful rooms that tell a fun story. They are really unlike anything we've ever experienced – you have to just go and experience it for yourself!
The Las Vegas Meow Wolf is called Omega Mart, "America's Most Exceptional Grocery Store." There are lots of fun items in the store, all for purchase.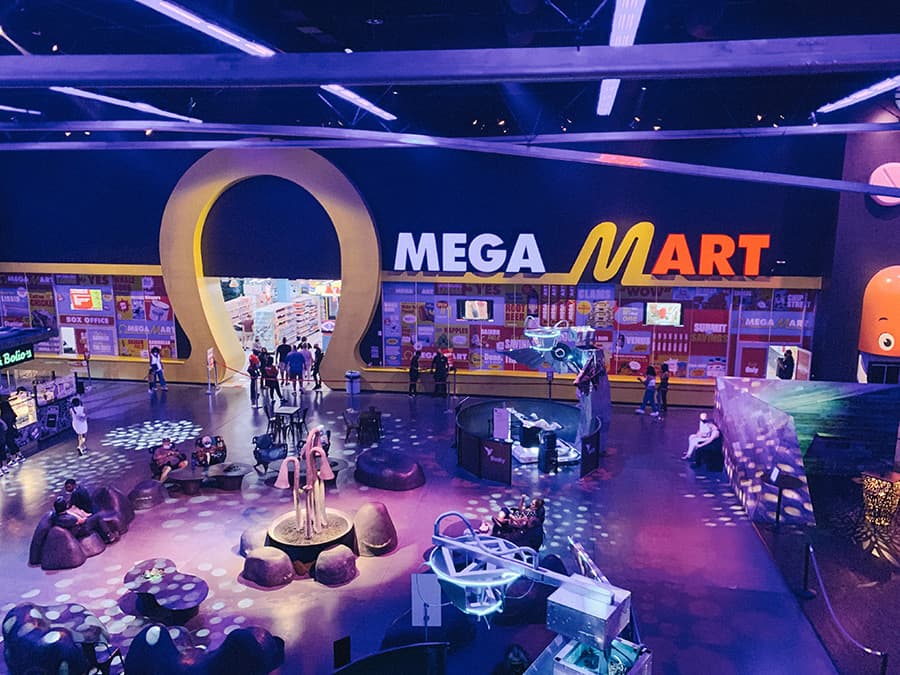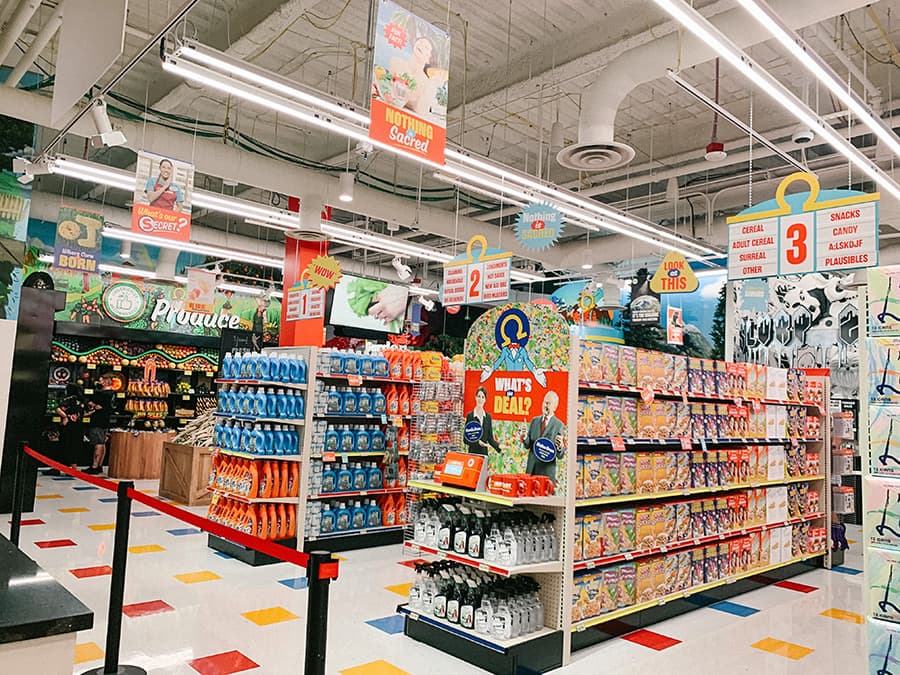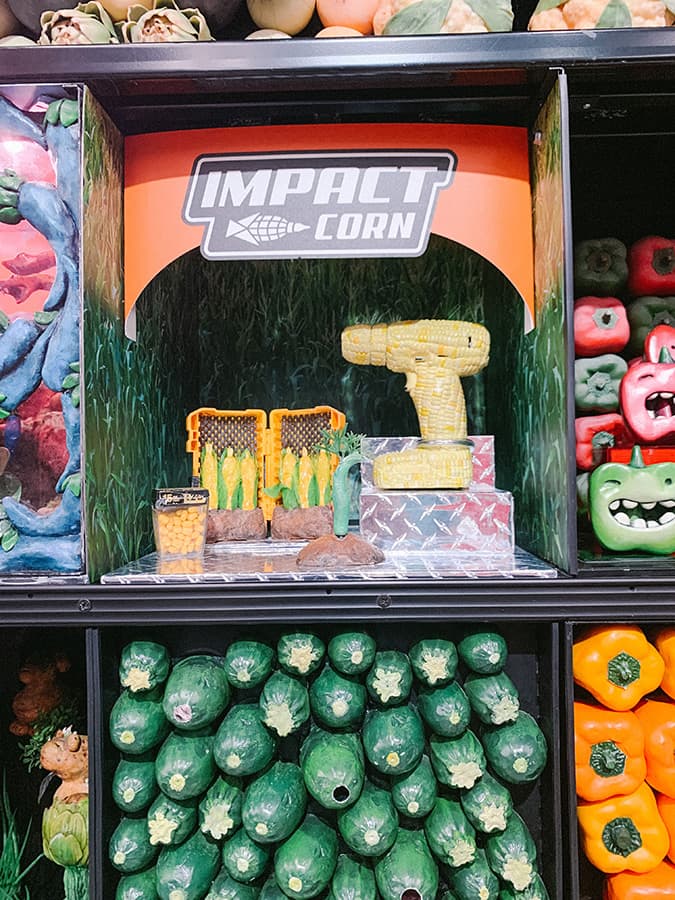 But that's not all there is to see. Doors inside the market are portals into different worlds.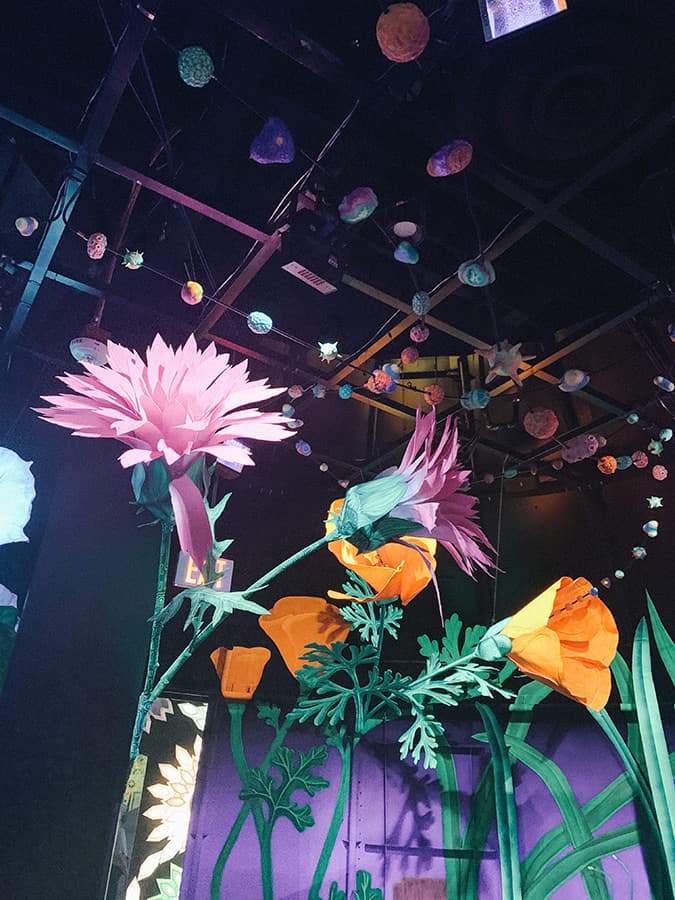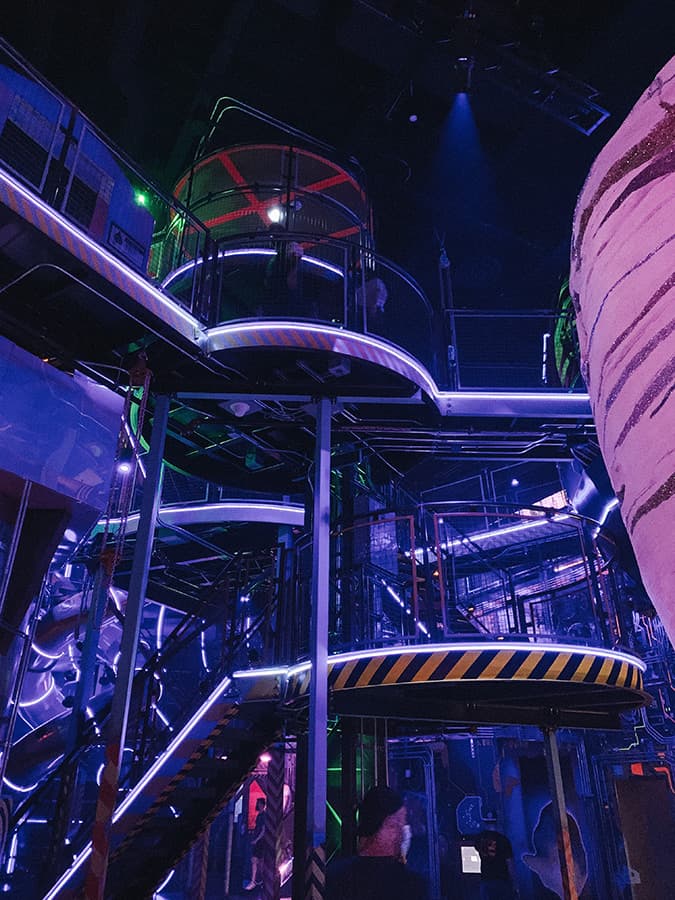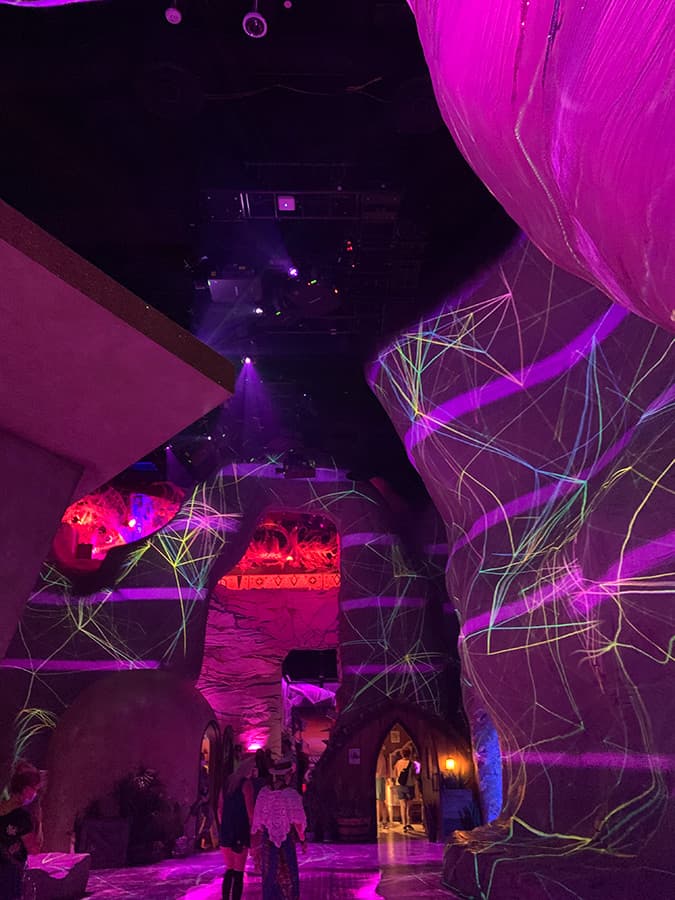 These exhibits are very trippy and colorful. You can walk around several times and find something new to see or interact with. You can piece together the story by following prompts and watching videos in different rooms. Without giving spoilers, DramCorp, the corporation behind Omega Mart, was able to harness energy (called The Source) and put that energy into the products they sell to customers.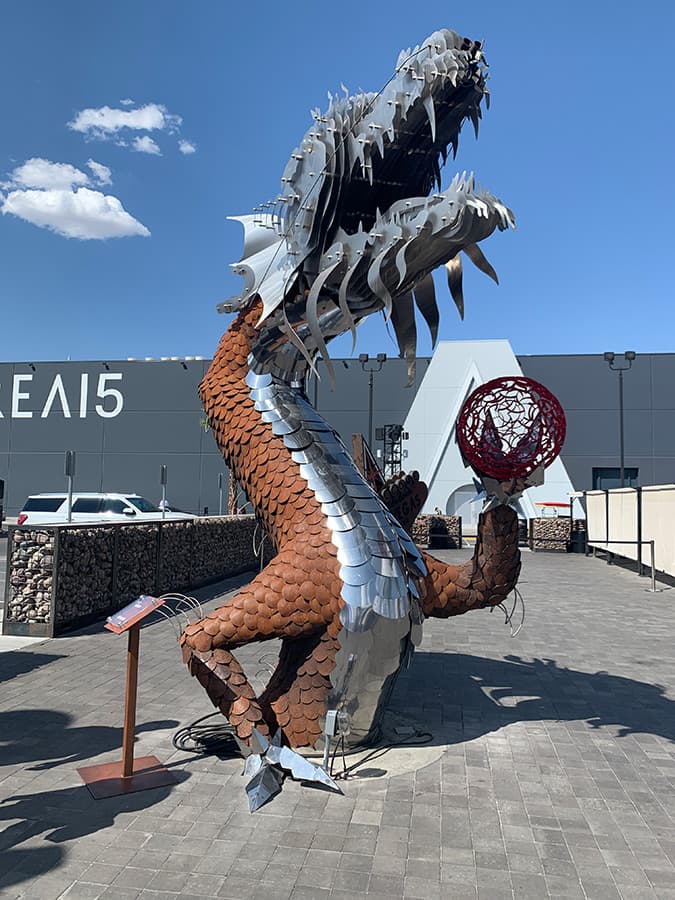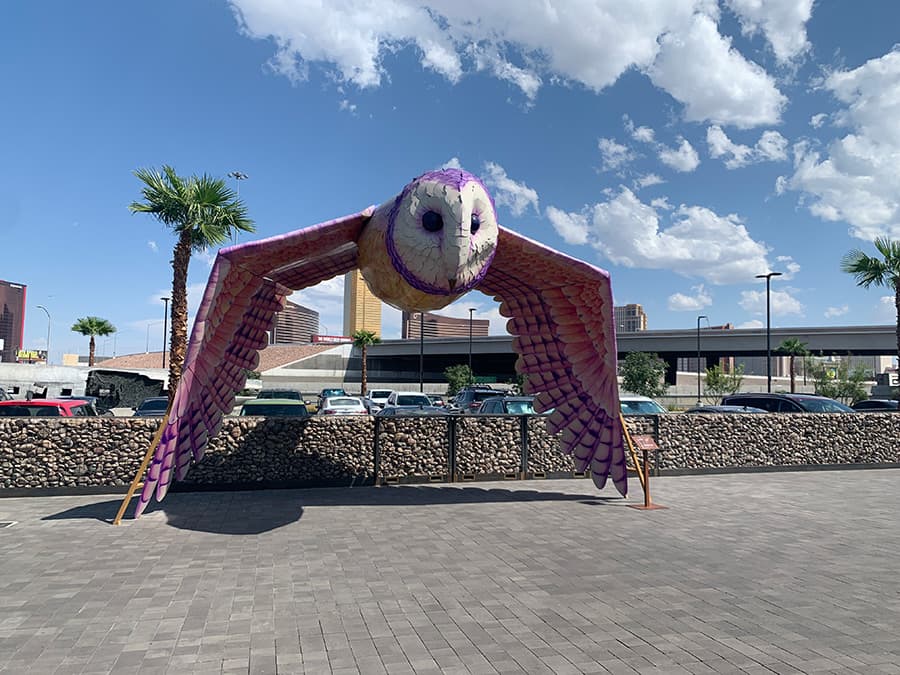 The Omega Mart exhibit is located in a building called Area 15. Inside, you'll find restaurants, bars, and other attractions. We really liked how there was more to explore outside of the exhibit in Vegas. Even if you didn't go inside Omega Mart, you could spend a few hours here checking out everything they had to offer. We highly recommend checking out the Omega Mart exhibit though! It's really a lot of fun.
Meow Wolf Las Vegas
Location: Area 15, 3215 S Rancho Dr #100, Las Vegas, NV 89102
Tickets: $49 (general admission), $45 (children 4-13)
Website: https://meowwolf.com/visit/las-vegas