There is no shortage of amazing food in Tokyo! Whether it was street food or dining at a restaurant, we ate very well in this city!
Is Food Expensive in Tokyo?
We were pleasantly surprised to find that food was a lot cheaper in Tokyo than in the US. There are a few reasons for this:
There's no tipping in Japan. In the US, you're expected to tip your server 20%. On top of that, many US restaurants are adding additional service and other fees to bills, making going out to eat so expensive it's almost unenjoyable. There's nothing like that in Tokyo. The price on the bill is the price you pay. Unlike in the US, servers and bartenders are actually paid a decent wage and don't have to rely on tips.
We met a bartender who explained to us that many people living in the city don't have kitchens in their apartments. She hadn't cooked in 2 years and most of her friends also didn't have kitchens at home. If you don't have a place to cook (generally what we would consider the cheaper option) then you need a cheap option for meals. So it seems like in general, food is cheaper here because a lot of people can't cook at home.
The Japanese Yen is historically weak right now. Our dollar definitely went further in Japan than it would have a few years ago.
Street Food
The street food in Tokyo is a more affordable, but delicious option.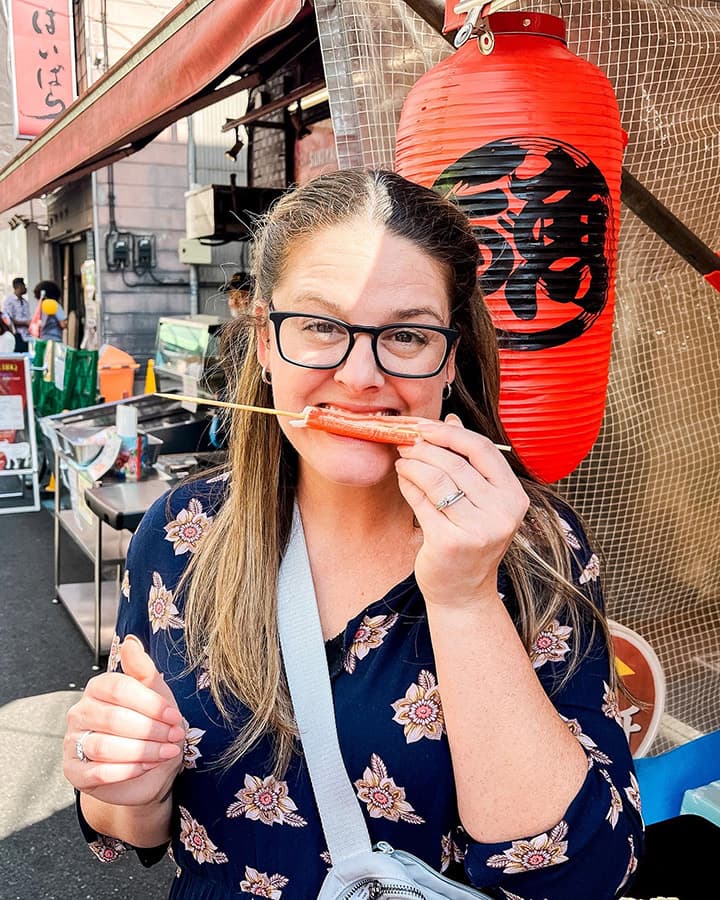 We enjoyed a lot of street food options at the Tsukiji Fish Market. This place gets packed, even on weekdays, for good reason. So many delicious options for good prices.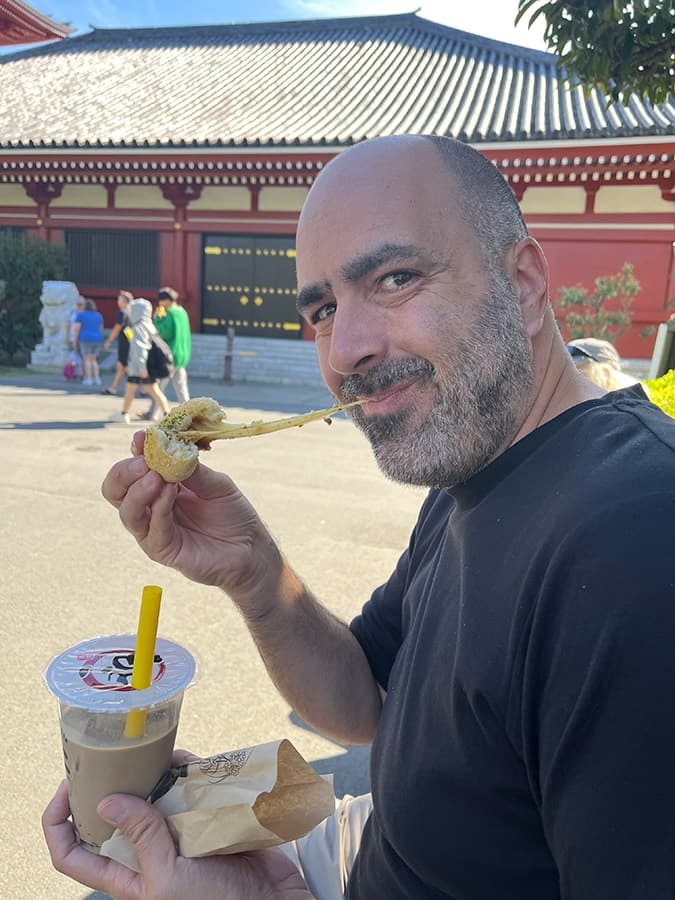 This was a delicious pastry filled with cheese and curry spices.
Omoide Yokocho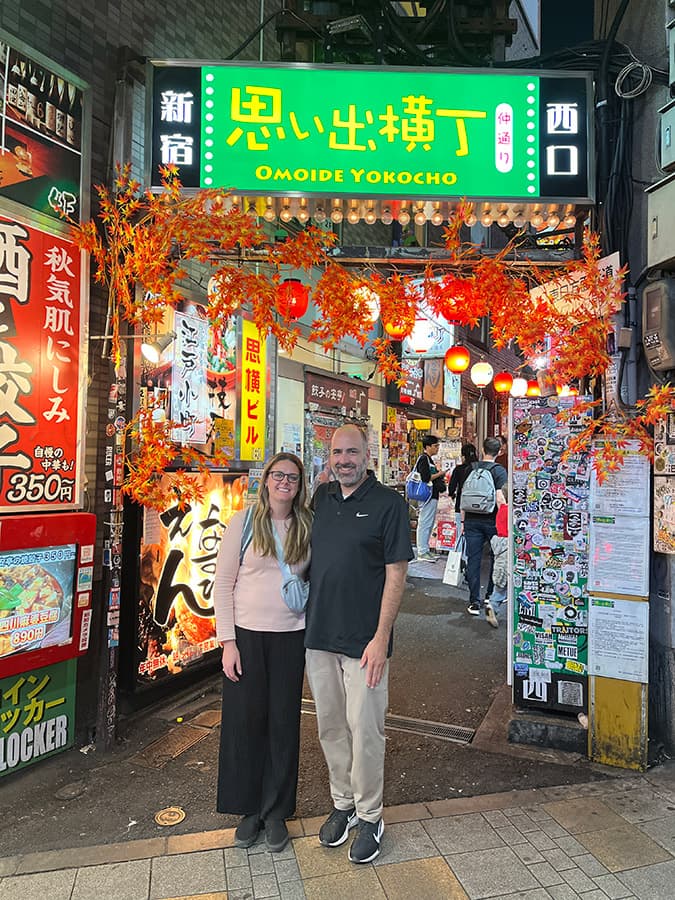 Omoide Yokocho is a historic area in the Shinjuku neighborhood. Tiny alleyway pubs, called izakayas, serve traditional Japanese food. You can get everything from yakitori (grilled chicken skewers) to sushi, to ramen. It's a unique experience and something that you should definitely do when visiting. Prices vary depending on where you go. Some places will charge you a cover, so if you're looking to save, look for places that don't. Also, since these places are small, they don't really like people lingering. A lot of places have rules saying each person must order at least one item per hour.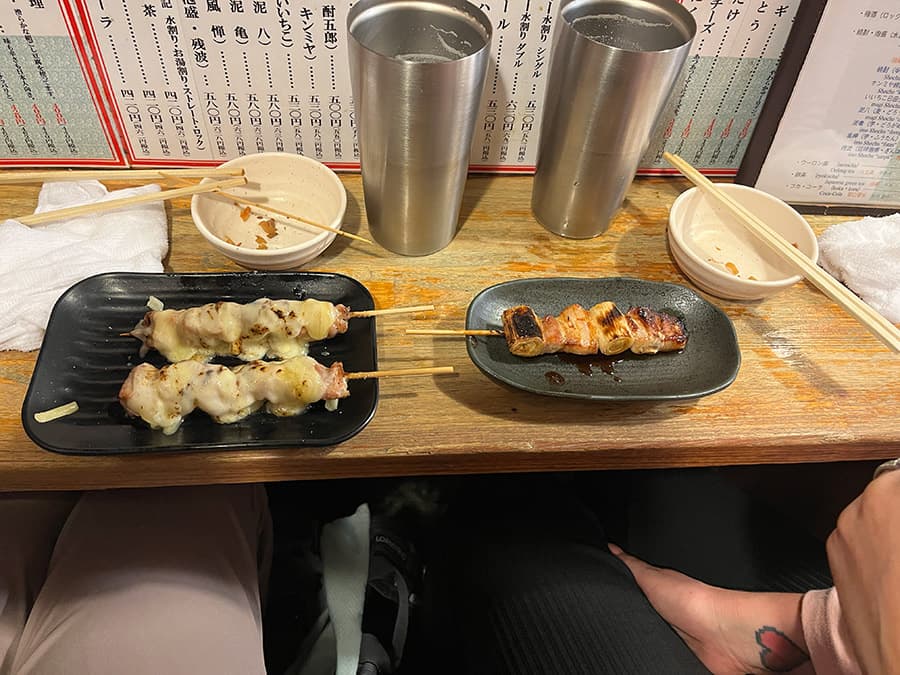 We tried a few different skewers and they were all delicious!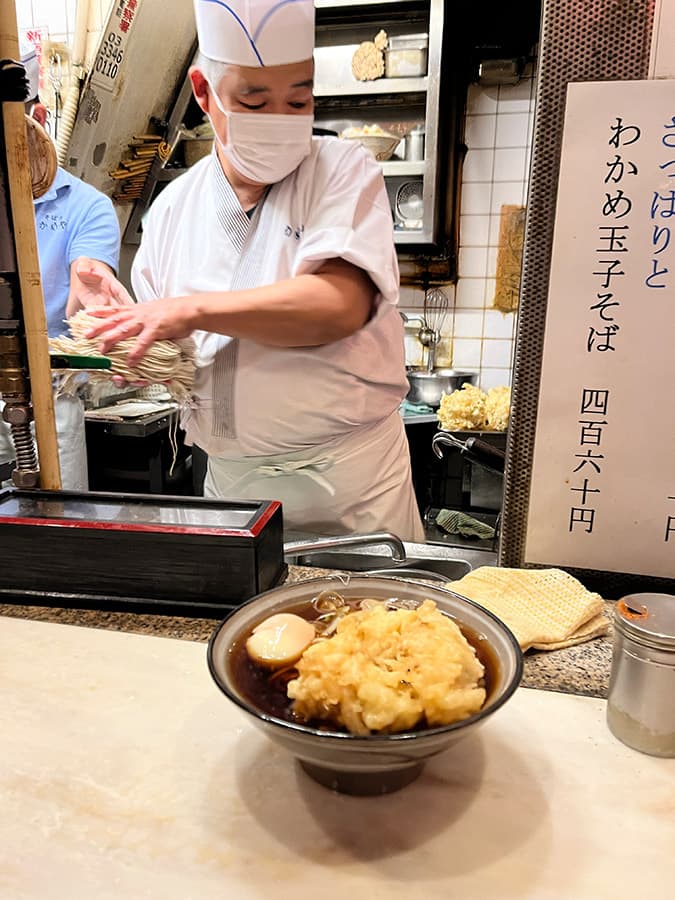 These noodles were amazing and only around $3 US.
Golden Gai
Also in the Shinjuku neighborhood is Golden Gai. In Golden Gai, you'll find alleyways packed with tiny pubs, each with a different experience. A lot of these places will charge a cover, so again, find ones that don't if you're looking to save money.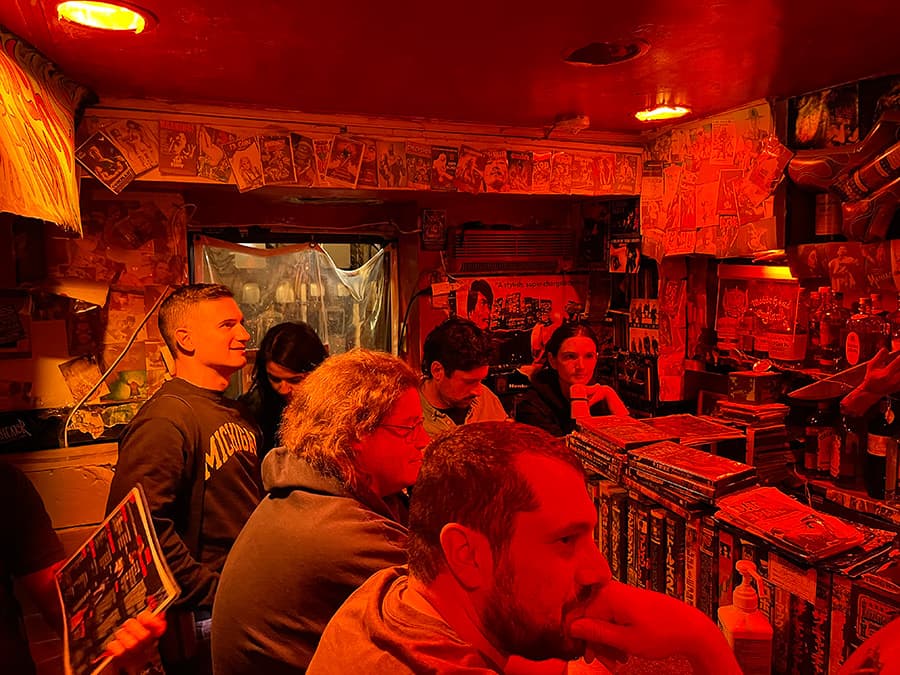 Mark managed to find the one death metal bar in Tokyo. You can see how many people are packed into this tiny space!
Drinking sake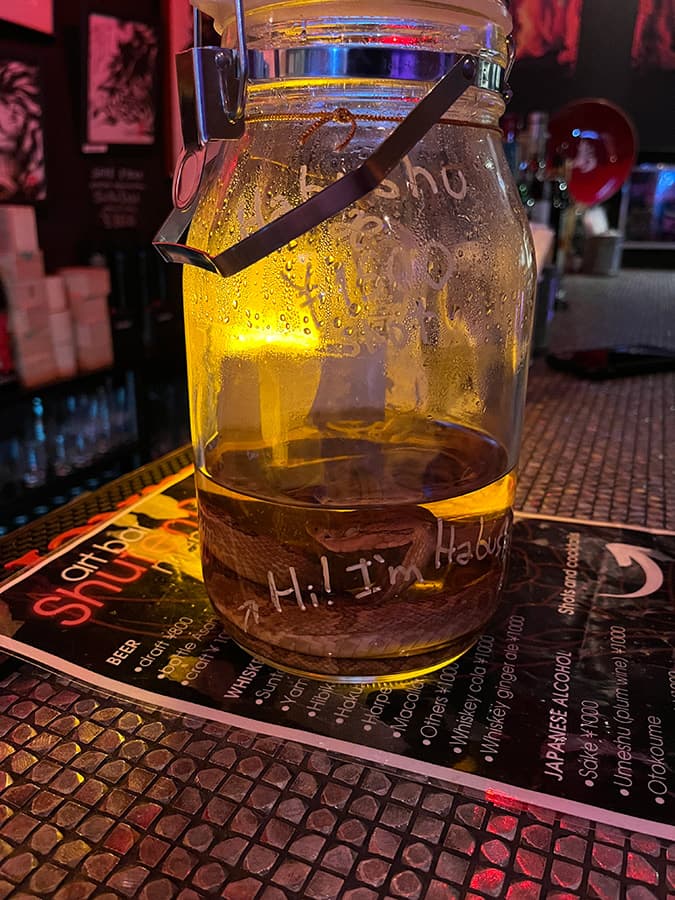 Yes, that's a real snake in a jar of booze! We didn't try it.
Restaurants & Cafes
We didn't just eat street food and in alleyway pubs while we were here. We went to a lot of restaurants and cafes as well. Every place we went to was a unique experience unlike what we were used to back home. They all had one thing in common; amazing food! We didn't have a bad meal in Tokyo.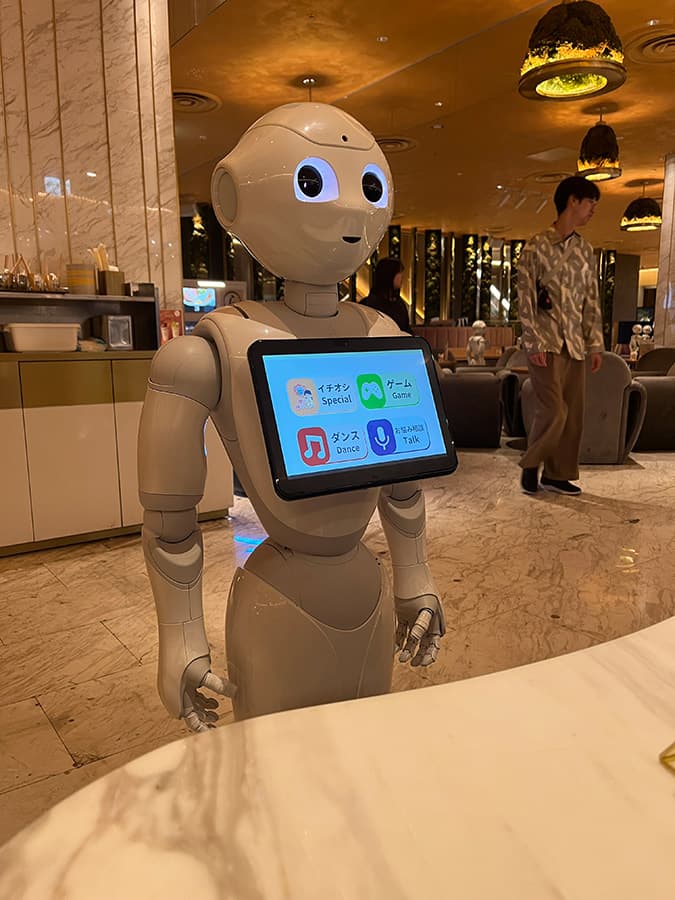 We were served by robots at the Pepper Parlor cafe.
We got the most adorable dessert at the Maiddreamin Maid Cafe.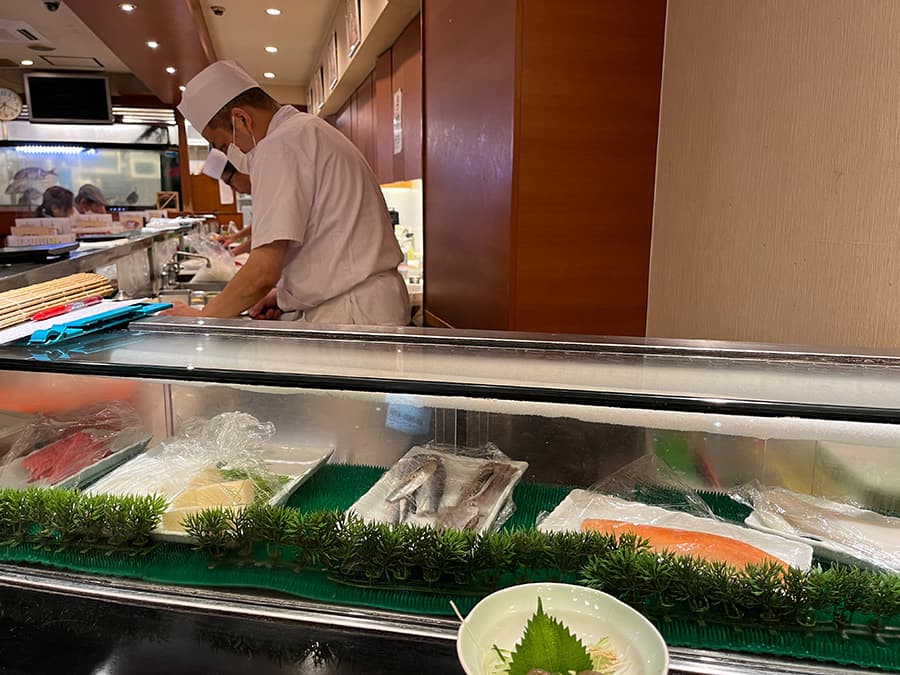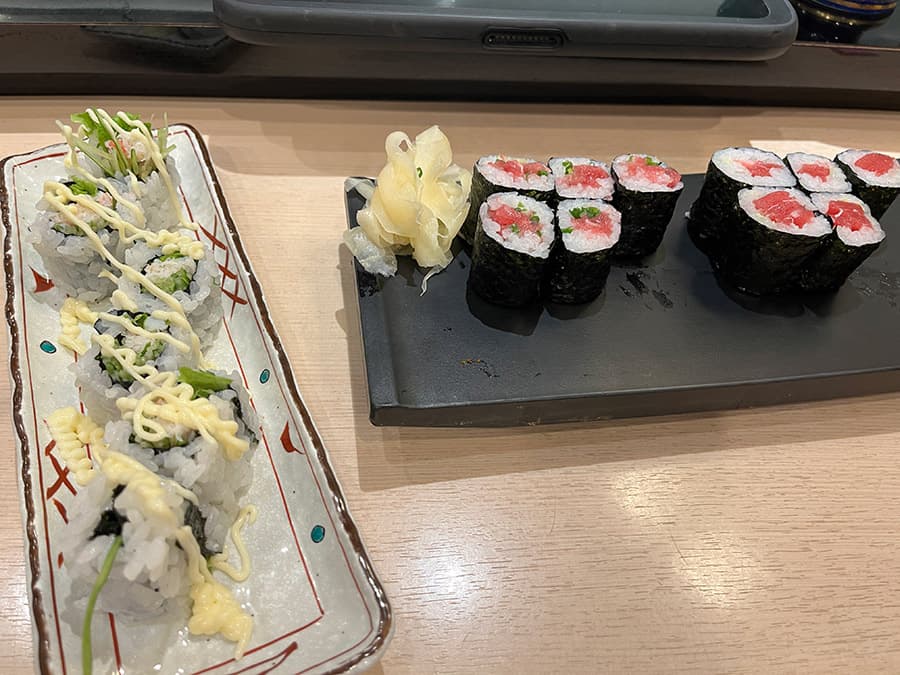 Delicious sushi made fresh right in front of us.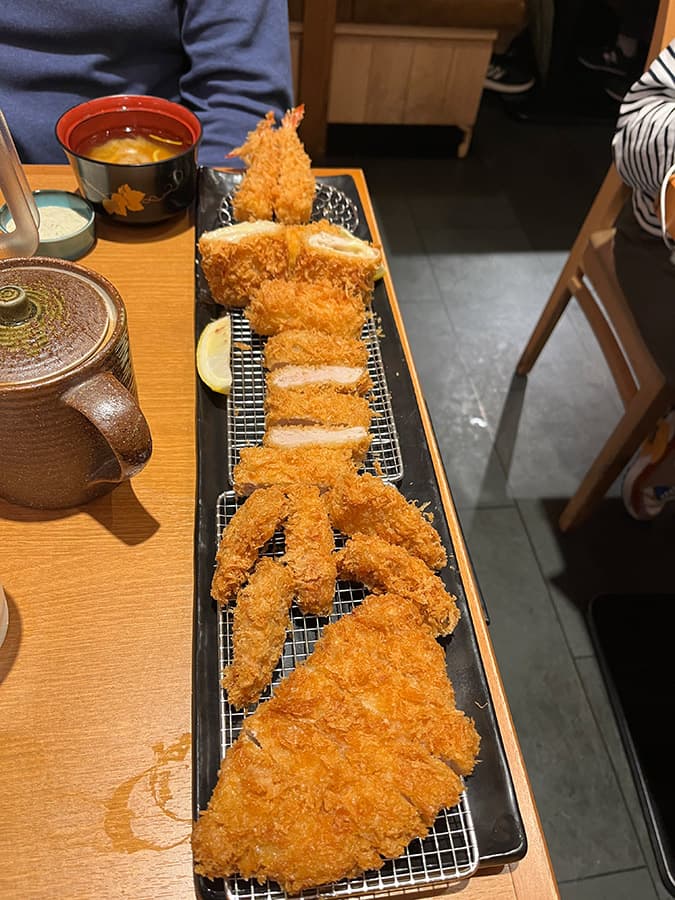 A tempura tower.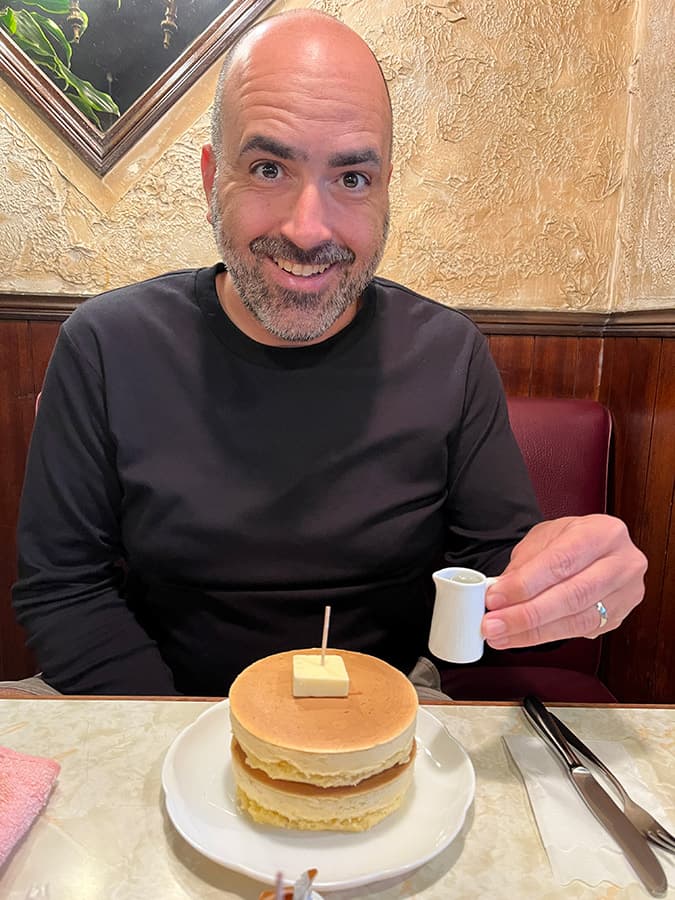 Soufflé pancakes.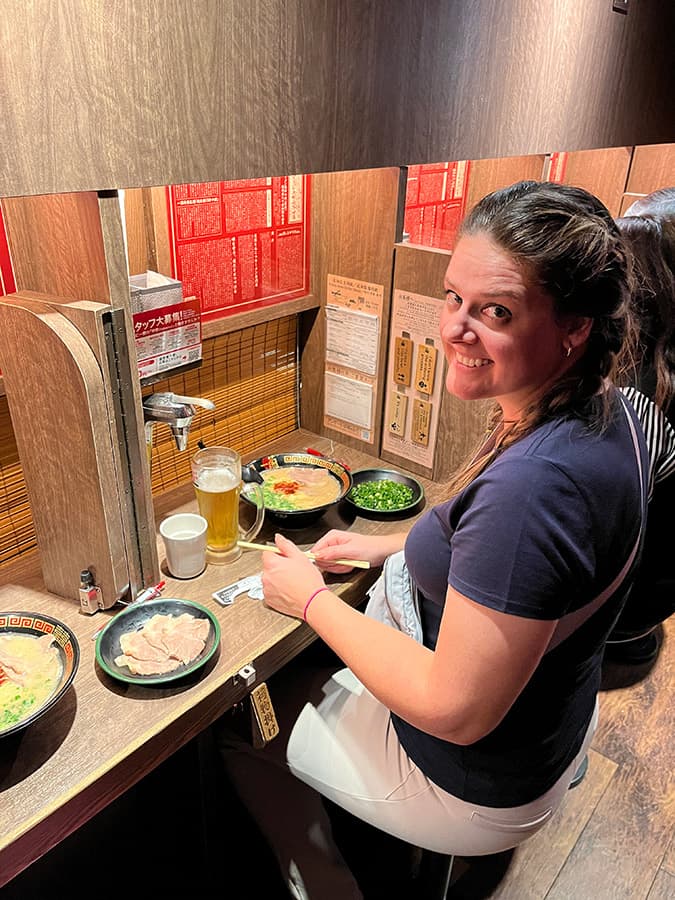 The most delicious ramen we've ever eaten. This place is called Ichiran and they specialize in tonkatsu ramen. You'll sit in your own individual booth with a bamboo screen. When your ramen is ready, your server will deliver your ramen, bow to you, and then pull the screen down. You don't have to talk to anyone while you are here.
Wagyu Burger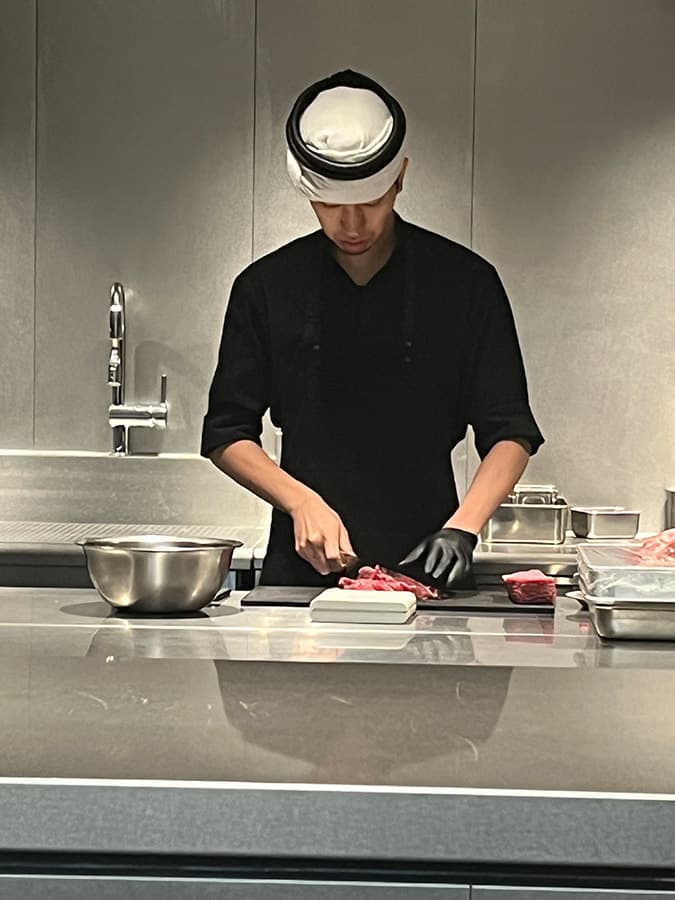 One thing I really wanted to try was Wagyu beef. We decided to go to Wagyumafia Burger, a restaurant located in Shibuya City that serves wagyu beef burgers. What an experience! We got to watch an amazing chef cook us the best burger we've ever had. He took so much pride in what he did. It was like having our own private chef.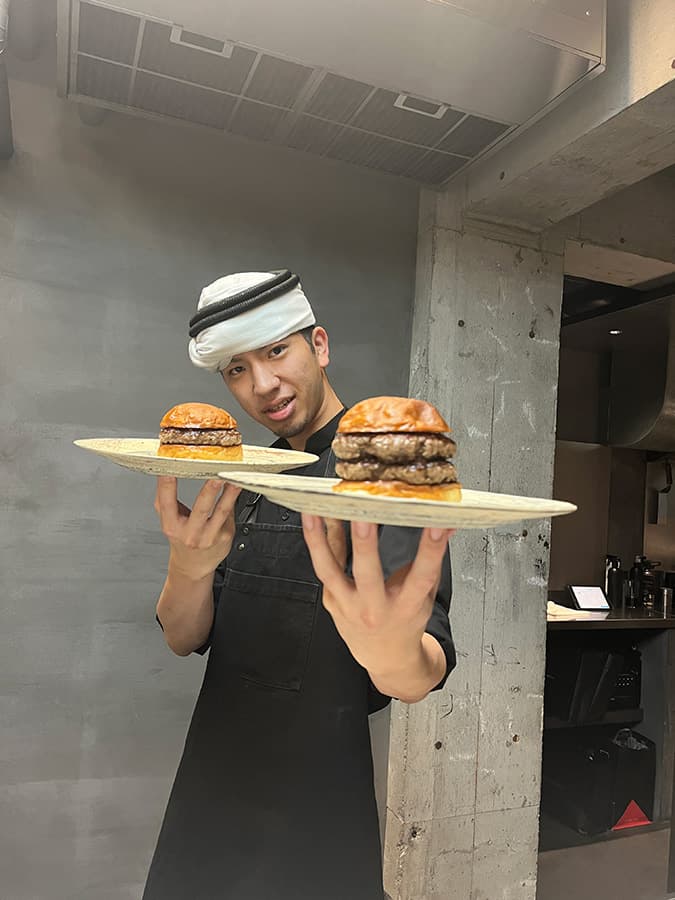 This was our most expensive meal, costing around $80 US, but it was worth it for the experience. Back home, this meal would have easily cost double, and that's before having to tip the server 20%. If you're on a budget, you'll want to skip something like this, but if you're looking for a really unique experience and a delicious meal, we recommend going here.
There are so many amazing places to eat in this city. No matter what your budget, you'll find something delicious!