San Diego tops our list for the best city in the United States. We visited for the first time in 2018 and immediately fell in love. So much, that we've actually thought about packing up our stuff and moving across the country.
I haven't met anyone that has been to San Diego and didn't love it. If you're planning a trip to San Diego, here are 10 things you'll love about the city.
1. The Weather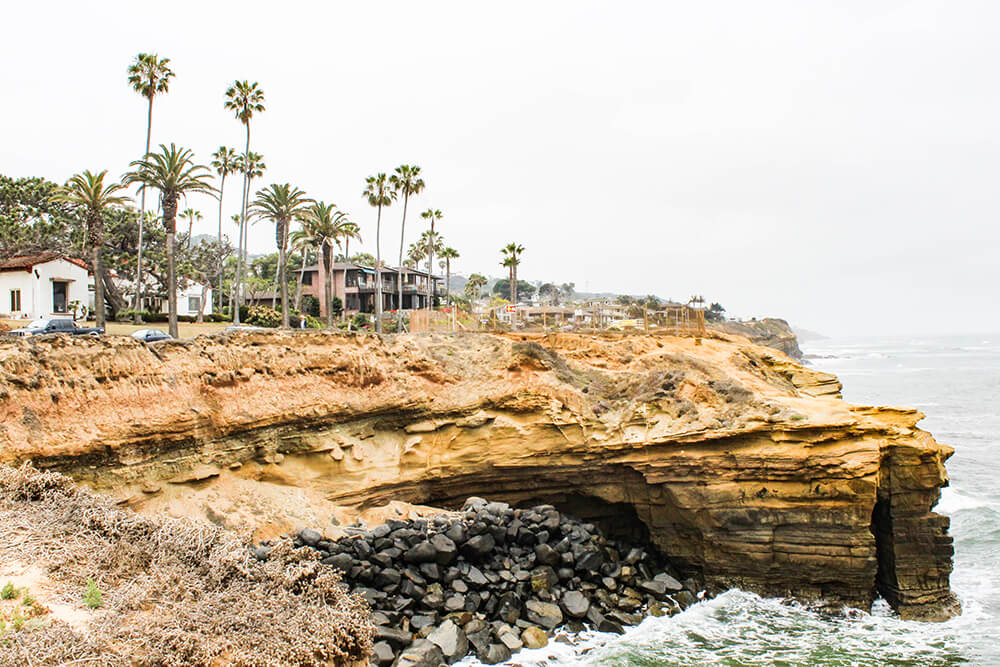 The weather in San Diego is pretty much perfect all year round. There is no need to pack a winter coat, gloves or scarves because it's usually sunny and in the 70's there. The humidity is low, so if the temperatures do rise, you won't be sweating to death. Coming from a place where weather can be brutal, especially in the summer, San Diego is a welcomed change.
2. The Beaches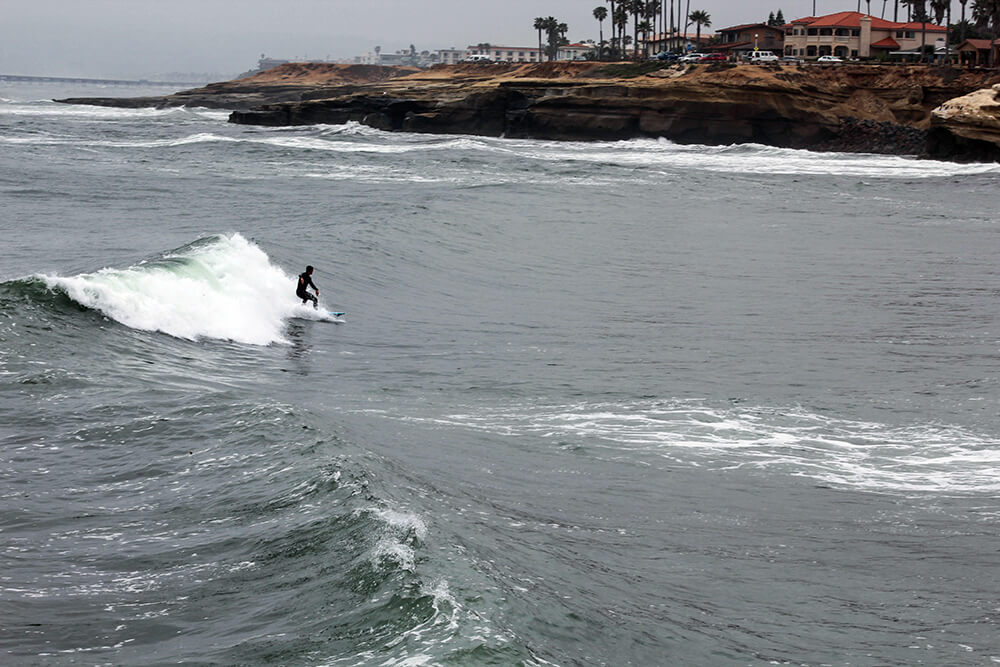 While some people love nothing more than a day laying out on the beach, Mark and I aren't super into it. We both hate sand and being pale, sunburn is always a concern. After a couple of hours, we're pretty much over it.
That being said, we loved the beaches in San Diego because they didn't all have that cheesy, "beach town" feel. While visiting the Cabrillo National Monument, we hiked down to see the Point Loma Tide Pools and take in some beautiful scenery. You can also check out Torrey Pines, which is a nature reserve right on the coast. Then you have Coronado Island, where you can see the incredible Hotel del Coronado, a National Historic Landmark that was built in 1888.
If you are into laying on the beach, that's an option as well, with places like Ocean and Pacific Beach being a great destination. While it was too cold to go in the water when we visited, both spots would be a great summertime destination, where you could relax by yourself or bring the family for a day of fun. With 70 miles of coastline in San Diego, there is a beach for everyone.
3. The Food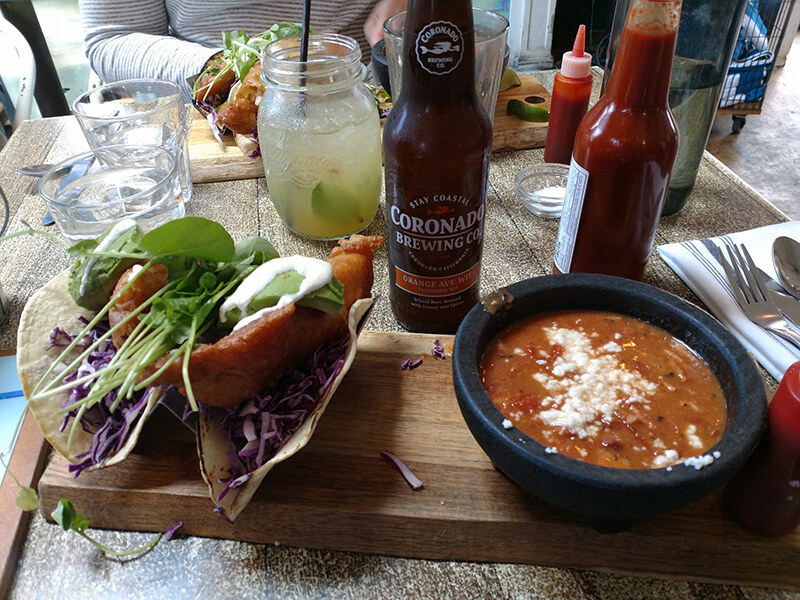 The food in San Diego is top notch. There is a big Mexican influence there since it is so close to the border, so if you love Mexican food, San Diego is a dream. There are literally hundreds of burrito shops and Mexican cantinas throughout the city, many open late. Seafood is another great option, especially in the beach areas. I ate some of the best fish tacos I've ever had in San Diego. If you're looking for barbecue, Asian or Italian options, they have that too. There is no shortage of great dining options in this city!
4. The Breweries
Along with great food, San Diego has some fantastic breweries. If you're a beer lover, this is the place for you. As of January 2019, San Diego is home to 155 craft breweries. Before visiting, I had only heard of Ballast Point, Coronado Brewing and Mission Brewery, so I was shocked to hear how many breweries there actually were in the city. You could try a new beer every day and it would take a long time to get through everything San Diego has to offer.
During our visit, we went to Stone Brewing in Liberty Station. The building used to be a U.S. Navy mess hall and has a really cool atmosphere, with both indoor and outdoor seating areas. The beers we tried were delicious and while we didn't get any food, the menu they offered sounded really tasty. Even if you aren't a beer drinker, this is a cool place to check out.
5. The Old Town Area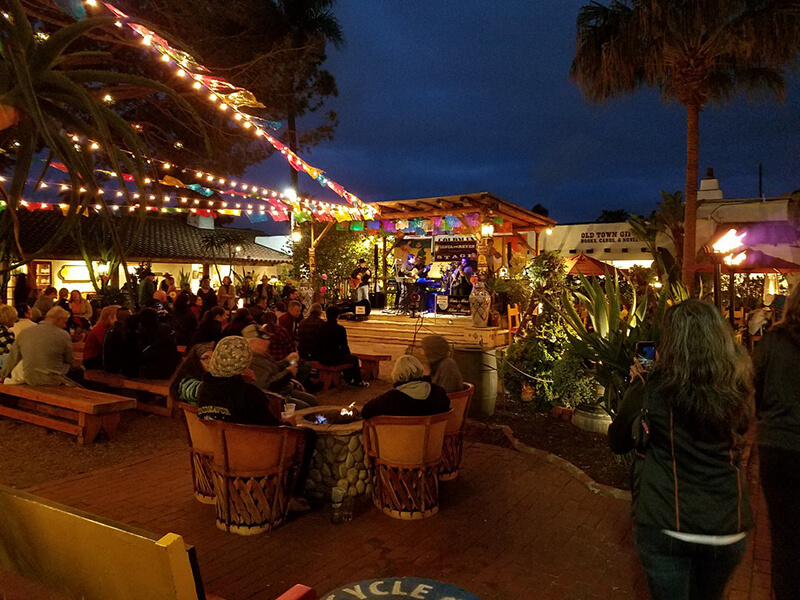 Founded in 1769, Old Town is the birthplace of San Diego and where you can learn the history of the city. Old Town has many museums, historic sites, and even some buildings that claim to be haunted. There is also great shopping and Mexican food. It's a really fun, family-friendly area of the city.
The hotel we stayed at was only a few miles away, so we spent a few nights here wandering around. We highly recommend eating at Casa Guadalajara for great Mexican dishes and tasty margaritas. A local told us about it and we liked it so much, we went there twice.
6. Balboa Park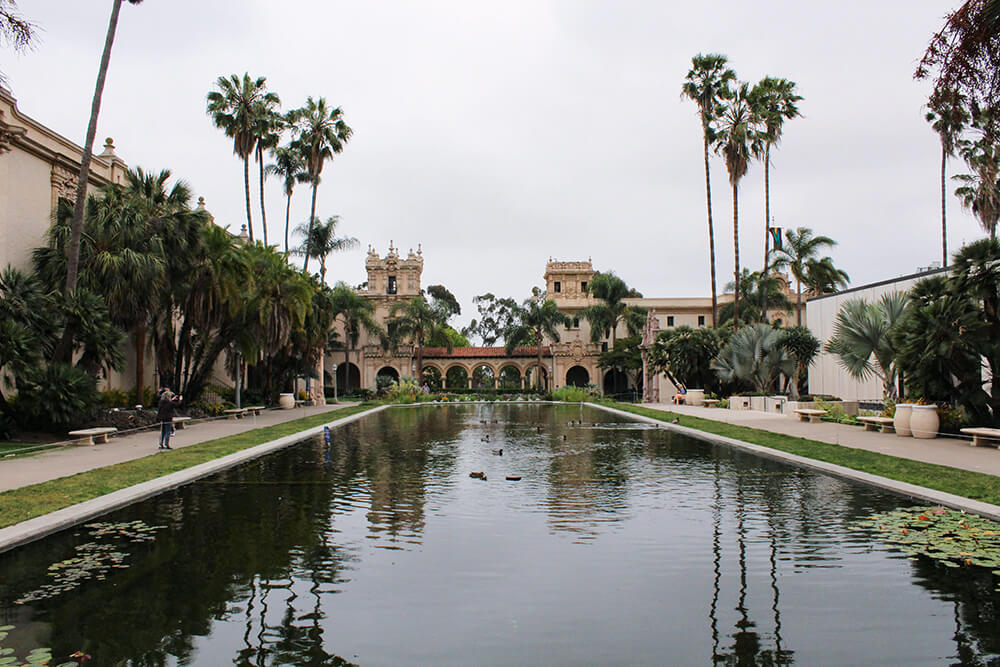 No trip to San Diego would be complete without making a visit to Balboa Park. This was my favorite part of the city. My only regret about our trip was not spending more time there. There is so much to do here that you could easily spend 3 days and not see everything. A lot of the museums and gardens are free, which makes it a great destination if you are traveling on a budget. The paid museums are worth it though. We checked out the Museum Of Man, which at the time, had a really interesting exhibit from the website PostSecret that will be there until 2020.
Related: Budget Travel Tips for San Diego
7. La Jolla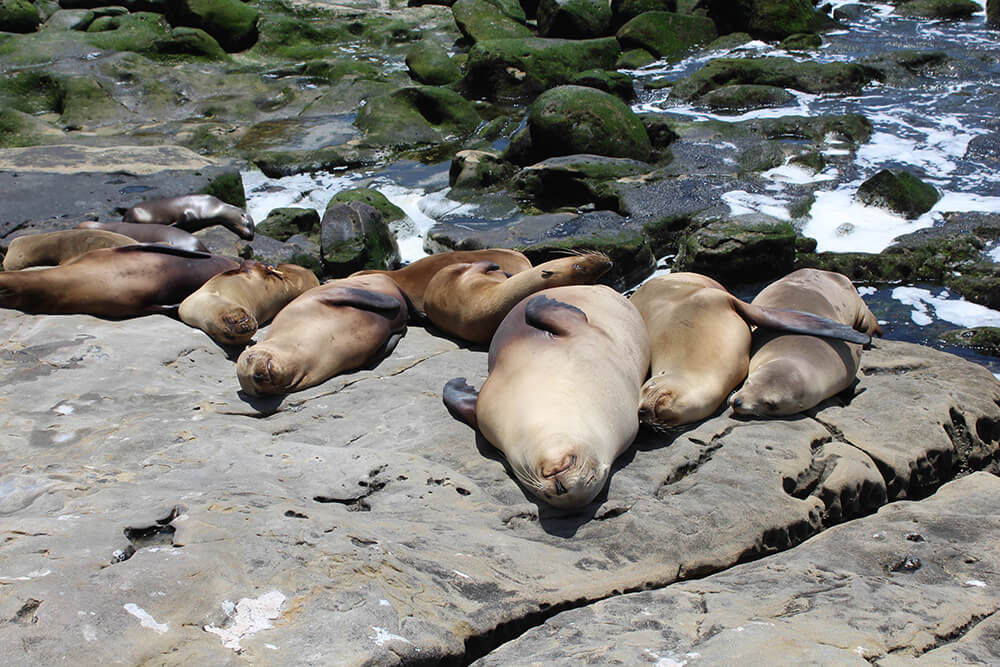 La Jolla is another San Diego gem. It's a picturesque beach town with great restaurants, beautiful sunsets, and activities for the whole family. La Jolla Cove is a protected marine reserve, making it a great destination for snorkeling or scuba diving. It's also where you can get up close and personal with sea lions (just, don't touch!).  Take a guided bike tour up to the top of La Jolla for incredible views and make sure to get some fish tacos and one of their many great restaurants.
8. How Family-Friendly It Is
With tons of activities for kids, San Diego is a great destination for a family trip. Not only does San Diego have one of the best zoos in the world, but the nearby safari park also lets you see safari animals roaming around in massive enclosures. You also have Legoland and Sea World, two world-class theme parks fun for all ages. Balboa Park has lots of great attractions for kids as well. If you just want to relax, you can always head to the beach. Both you and your kids will have a great time!
9. The Great People
The people of San Diego are part of the reason why the city is so great. The median age in San Diego is 33, while the rest of the U.S. is 37, so you're definitely dealing with a younger crowd, but everyone we ran into was polite and helpful.
We had great service in restaurants and bars and our hotel staff was super accommodating. I liked the people in San Diego much better than some of the other cities I've been to in California. They were laid back, fun, and didn't take themselves too seriously.
10. The Chill Vibe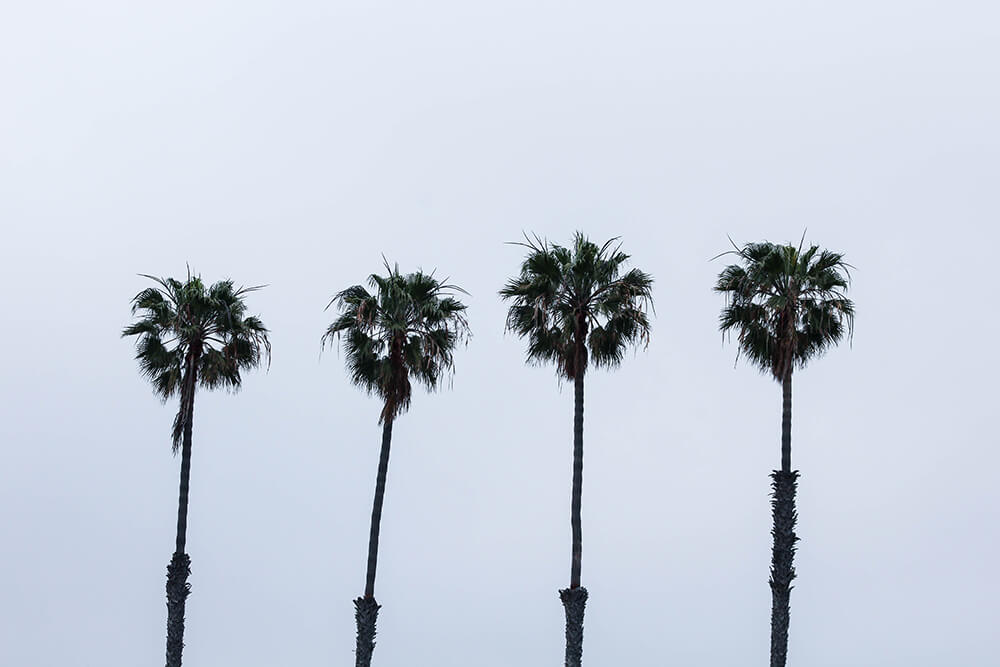 San Diego has such a chill vibe that you can't help but relax when you're there. Maybe it's because it's right by the beach. Maybe it's because the weather is nice all year round. Maybe it's because weed is legal and everyone is just stoned all the time (kidding!). Whatever the reason, San Diego is a wonderful place that we can't wait to go back to.
Save to Pinterest