Planning your first trip to Paris? Paris is a lovely city, but if it's your first time there, it can be overwhelming. Follow these 5 tips for first time travelers for an incredible visit to the City of Lights!
1. Plan Ahead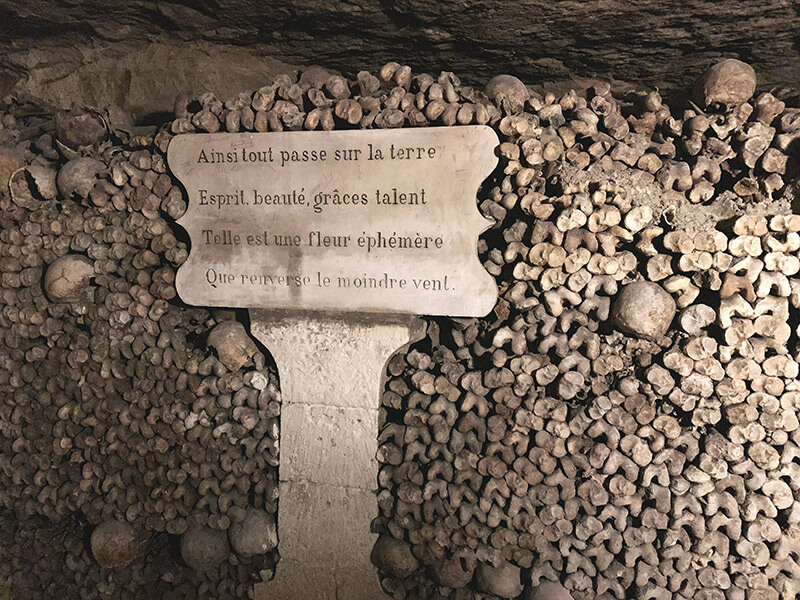 Inside The Paris Catacombs. We would have waited 3 hours to get in if we didn't buy advance tickets.
Paris is a huge city with so much to see. If you're only going to be there for a few days, it's impossible to do it all. You'll get worn out quickly! Instead of trying to cram everything in, pick a few places that you really want to see and plan ahead of time.
I'm not a fan of planning out every minute of your trip, but in a place like Paris, I think it's important to have a loose plan for your day. If you just wing it, you'll likely be standing in lines for hours or arrive to your destination, only to find that it is closed (The Louvre is closed on Tuesday's, FYI). Do research on the places you want to visit to see what days they are open. If you can buy tickets in advance, do it to avoid the long lines.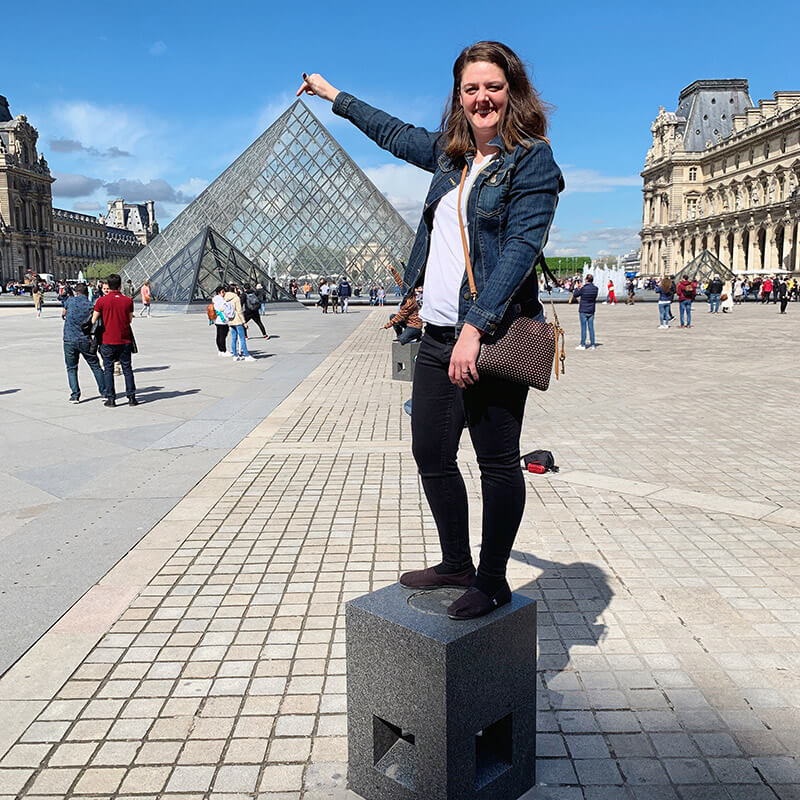 Had to take a cheesy picture at The Louvre!
Two of the main things we wanted to see in Paris where The Louvre and The Catacombs. We were able to buy tickets to both places in advance and while it cost us some more money, it saved us hours of waiting in long lines. We'd much rather spend those hours we would have been waiting in line exploring this city we've never been to, so the extra cost was well worth it.
Doing some research on the places you want to visit in Paris will make your trip much more enjoyable.
Related: First Time in Paris: 10 Must Sees
2. Use the Metro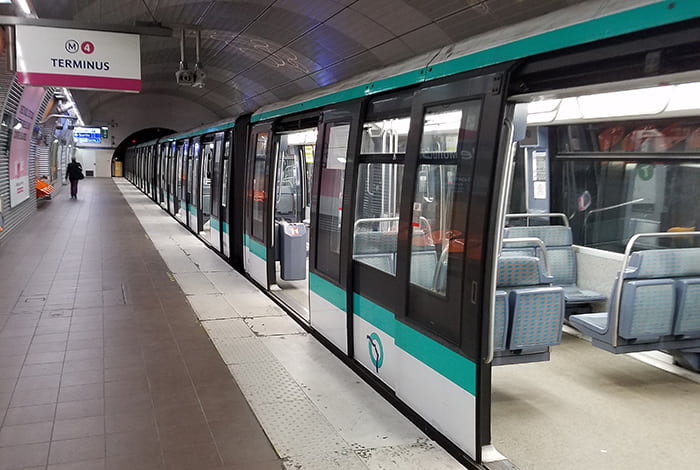 The Paris Metro system is affordable and efficient.
The best way to get around in Paris is to use the metro system. You are never more than a few blocks from a metro station in Paris. The trains take you everywhere, are affordable, and extremely efficient. Coming from Philadelphia, where you sometimes have to wait 20 minutes or longer for the subway, we were seriously impressed with how great the Paris metro was. We never had to wait more than 2 minutes for a train.
Depending on how long your trip to Paris is, I recommend either getting a book of 1o metro tickets (called a carnet) or buying a pass for a few days. This will be the cheapest and easiest way to get around. Download the Citymapper app or use Google Maps offline to help you navigate the stops.
Related: How to use the Paris Metro
3. Be Aware of your Surroundings
Unfortunately, pickpockets are a thing in Paris. Just like in any major city, it's important to be aware of your surroundings. The last thing you want is to have your first time in Paris ruined by a thief.
Don't make yourself a target. If you're walking around with a selfie stick or giant camera around your neck, you'll stick out like a sore thumb. Have fun and take as many photos as you want (you're in Paris after all), but put your camera away after you are done using it. For ladies, I recommend taking a cross body bag that you can wear in front of you. Make sure it has a good zipper and sturdy straps. For men, keep your wallet in your front pocket, not the back.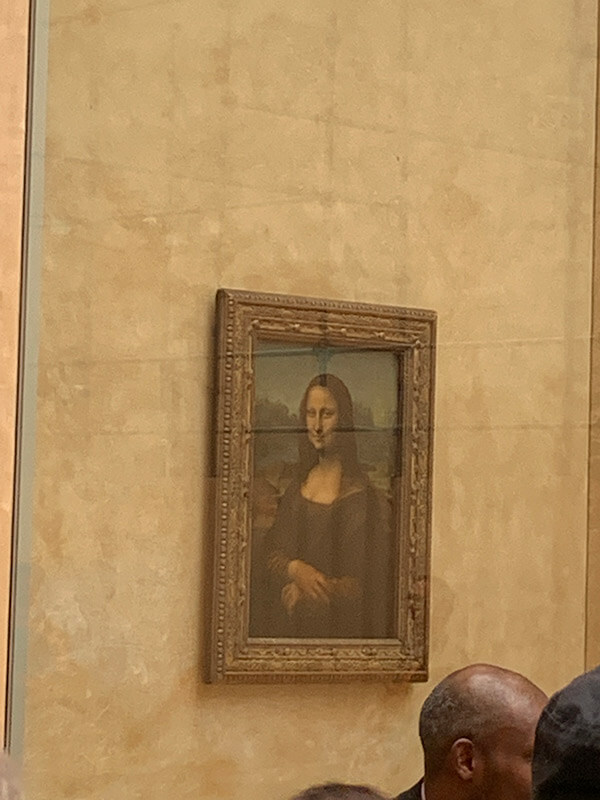 Seeing the Mona Lisa at The Louvre. There will be hundreds of people in this room, so be aware of your surroundings if you plan on going here.
Make no mistake, there was never a time where we felt unsafe in Paris. I'm not writing this to scare you into thinking that Paris is a dangerous place. We actually felt very safe because there are security guards and cops in every place you go. Unfortunately, if you become a victim of pickpocketing, there is little they will be able to do, as the thief will likely be long gone by the time you've realized what has happened. Avoid having this happen to you by keeping your valuables stowed away and being aware of your surroundings.
4. Wander Around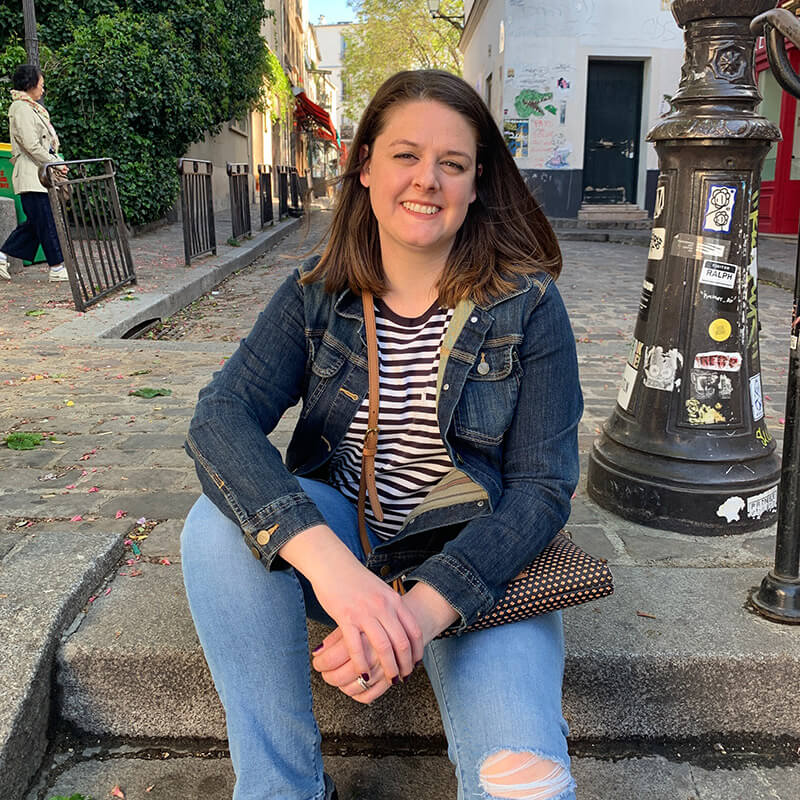 My favorite neighborhood in Paris was Monmarte.
If it's your first time in Paris, you are definitely going to want to see the touristy sites, but don't limit yourself to just that. Bring your walking shoes and wander around the city. There is so much beauty in Paris and the best way to take it all in is by walking around. Go window shopping, buy a baguette for lunch in a bakery or just take in all the amazing architecture in the city.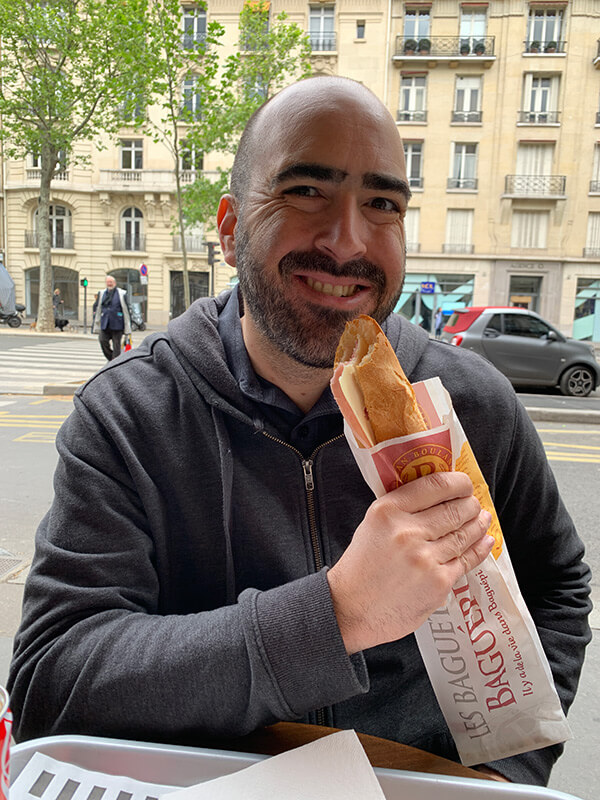 Mark was a big fan of the baguettes.
Although Paris is a big city, if you walk around the streets, you'll get that neighborhood feel. My favorite part of the city was the Monmarte area, in the 18th arrondissement. This is where you'll find the Moulin Rouge and at the top of the hill, Sacré-Cœur. This area was filled with cobblestone streets and looked like the version of Paris that I had seen in movies.
I encourage anyone that is visiting Paris for the first time to wander around and find their favorite part of the city. It's the best way to experience it.
5. Accept that Paris is Crowded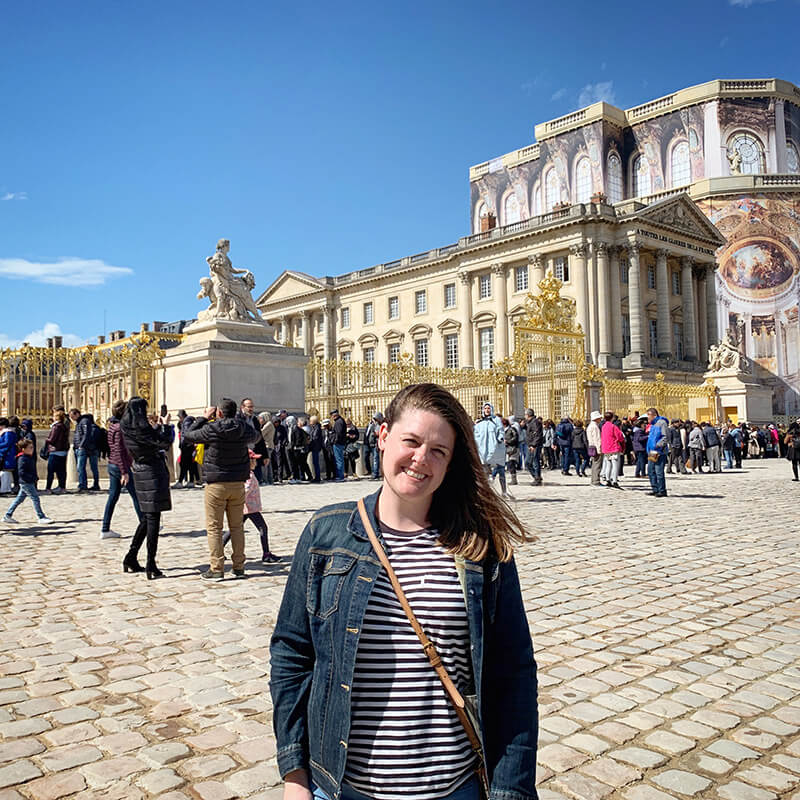 In front of Versailles. As you can see, there are lots of people behind me!
On top of the millions of residents in Paris, there are millions of tourists that visit every year. Paris has 5 of the top visited tourist destinations in the world and is a bucket list trip for many. While there are definitely more people visiting in the summer, there really isn't a low season in Paris. You're going to have to deal with lines, big crowds and lots of other tourists. That doesn't mean you can't have a fabulous time here. Although places were crowded and we had to stand in a lot of long lines, our trip to Paris was one we will never forget. We did research on the places we wanted to see, planned ahead, and knew what to expect before we got there.
Enjoy the City of Lights!
I hope you find these travel tips helpful for your first time in Paris. It will be one you will never forget! If you have visited Paris before, what tips can you add for someone that is going for the first time?
Save to Pinterest