Looking some for great breweries in South Jersey? The craft beer scene in Jersey is really exploding. Here are some great breweries to check out.
We're officially digital nomads! We moved out of our Philly rowhome last Friday and we're on the road full time. Until December, we will be staying in New Jersey, with a quick flight to Florida mid-November.
Although we've been to New Jersey many times (I grew up here) there is a lot we haven't seen in this state. Both Mark and I love craft beer and luckily the beer scene is really booming in South Jersey. Over the weekend, I pulled up Google Maps and found 10 breweries within a 10-mile radius of where we are staying! Since they were so close, we figured we should try out a few.
The Breweries We Visited
Use this interactive Google Map to locate the breweries we visited. Hit the full-screen button to open up the map in a new window. This is helpful on a mobile device.
Devil's Creek Brewery
Our first stop was Devil's Creek Brewery. The bar was decorated in lots of festive decor for Halloween. The staff was very warm and friendly, greeting us immediately as we walked in.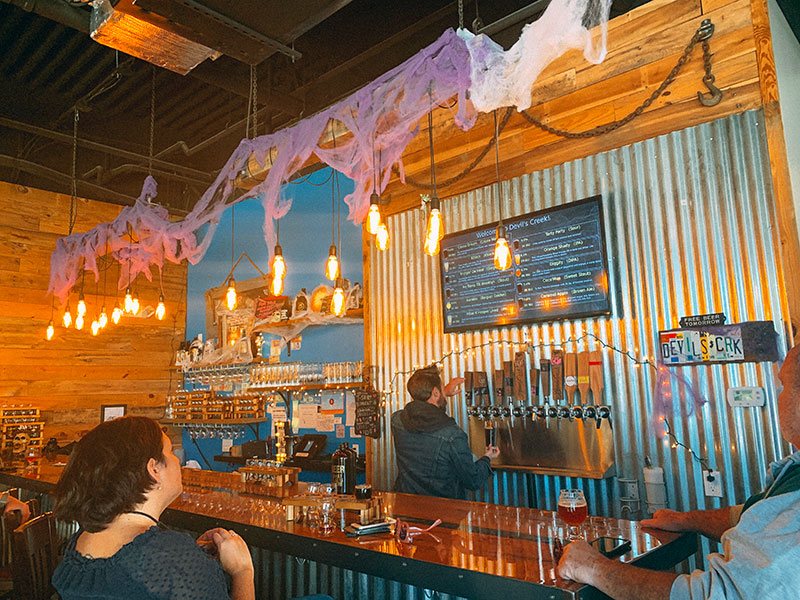 The bar was decorated with lots of festive Halloween decor.
We shared a flight for $9, which included 4 different beers. We chose Cocoa Dream, What If Hooper Lived, Caramel Apple, and Aurielle. We liked all of them, but my personal favorite was the Caramel Apple. It had a very unique flavor and actually tasted like a caramel apple.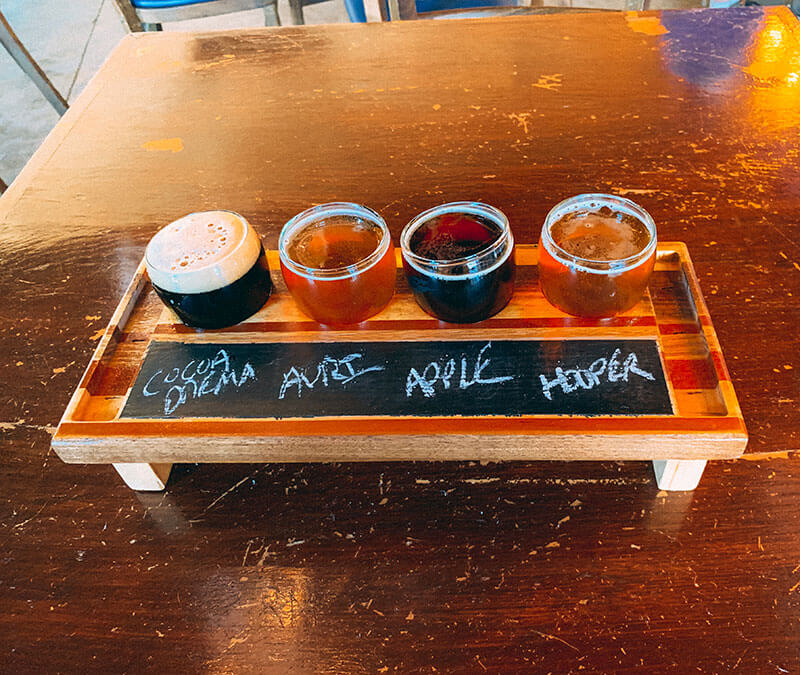 Devil's Creek Brewery is located at 1 Powell Ln, Collingswood, NJ 08108.
Tonewood Brewing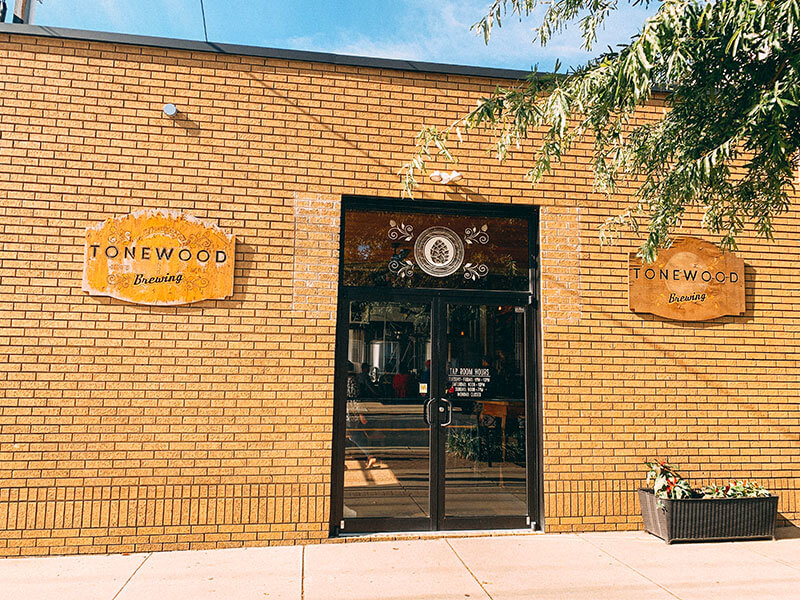 For our second stop, we headed down the road just a few miles to Tonewood Brewing. Out of all the places we went to, this one was the largest. They had a lot of indoor seating and a little outdoor patio area, which would be perfect in the summer.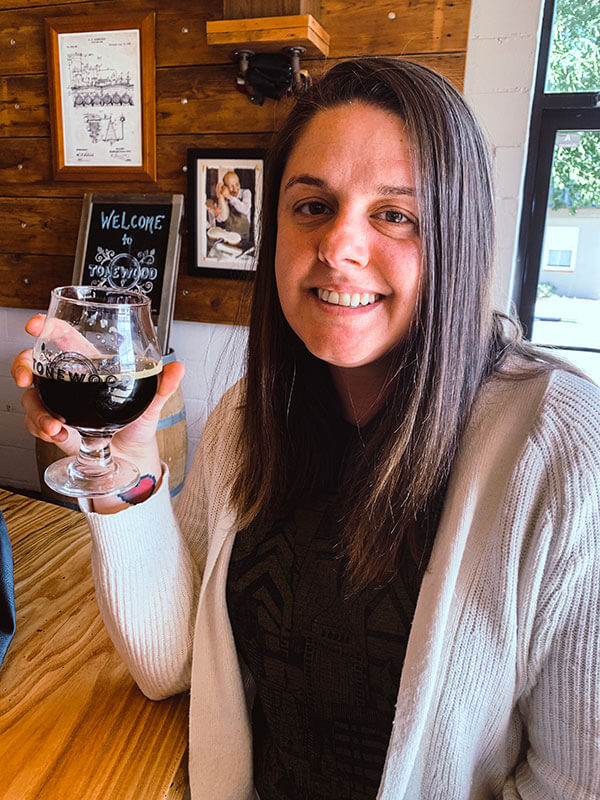 This brewery didn't offer flights but had tasters for $3. I got the Revolution, a coffee porter and Mark got the Dreadnought, a Munich Dunkel.  We liked them both but preferred the Dreadnought over the Revolution.
Tonewood Brewing is located at 215 W Clinton Ave, Oaklyn, NJ 08107.
Kings Road Brewing Company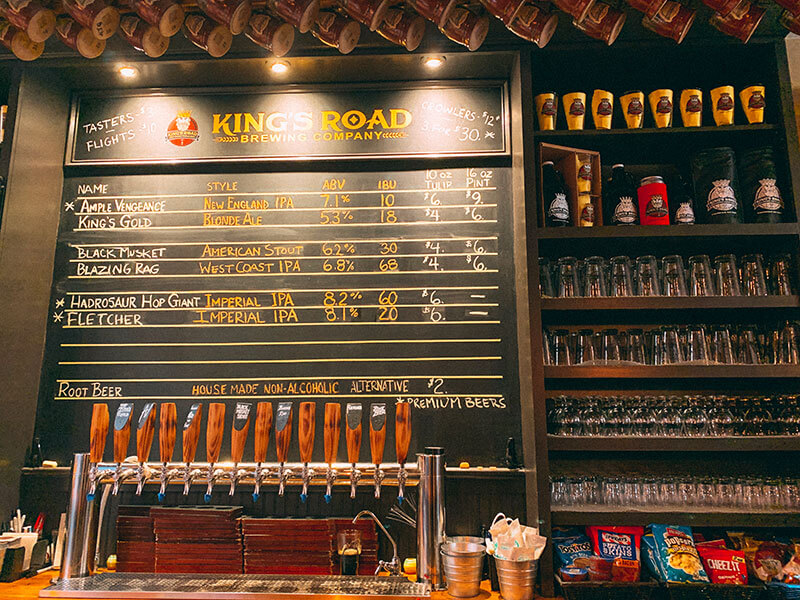 Our third stop was at Kings Road Brewing Company. This was the smallest space we visited, but we hear they have plans to expand. The staff was friendly and we loved the vibe in this place.
If you are a lover of IPAs, this place is for you. Mark and I aren't a huge fan of IPAs, so we opted for the Kings Gold, a lager, and the Black Musket, a stout. They also had homemade root beer, so we decided to try that as well as the Fletcher, an IPA, in our flight for $8.50.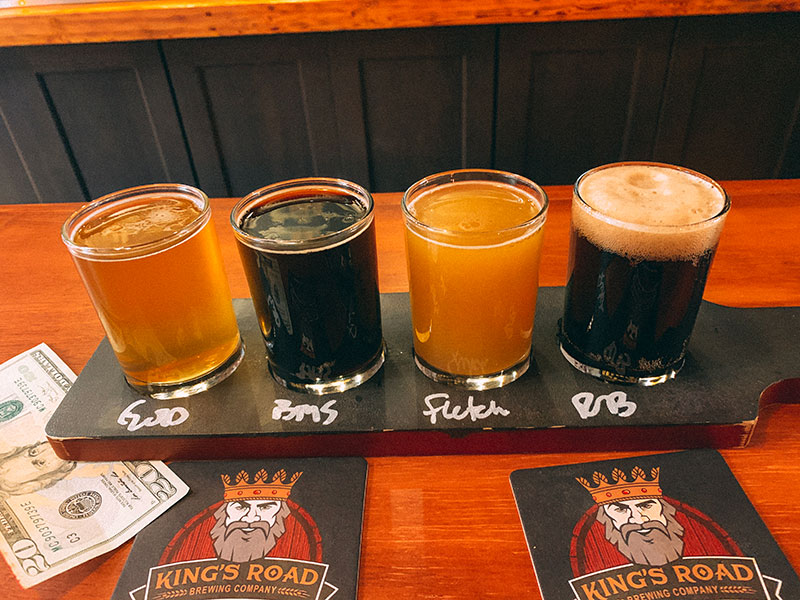 Since it was an IPA, we didn't think we would like Fletcher at all, but it wasn't bad. We really loved the others, especially the Gold. Out of all the lagers we tried, it was our favorite. The root beer was really tasty and a good option for non-drinkers or designated drivers.
Kings Road Brewing Company is located at 127 Kings Hwy E, Haddonfield, NJ 08033.
Zed's Beer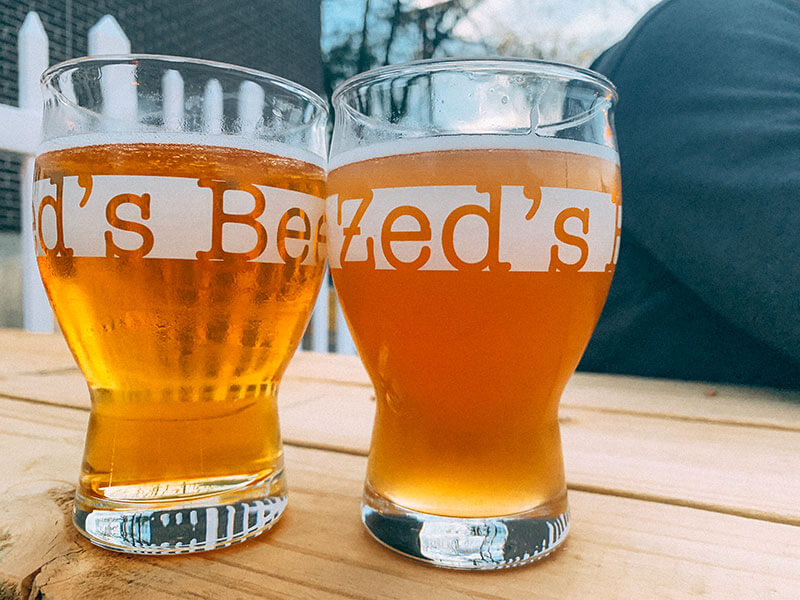 Out of all the South Jersey Breweries we visited, Zed's Beer had the most amount of choices…even a candy corn flavored beer! We tried their New Jersey Blonde and their Smash Gold. Both were so good we decided to get another.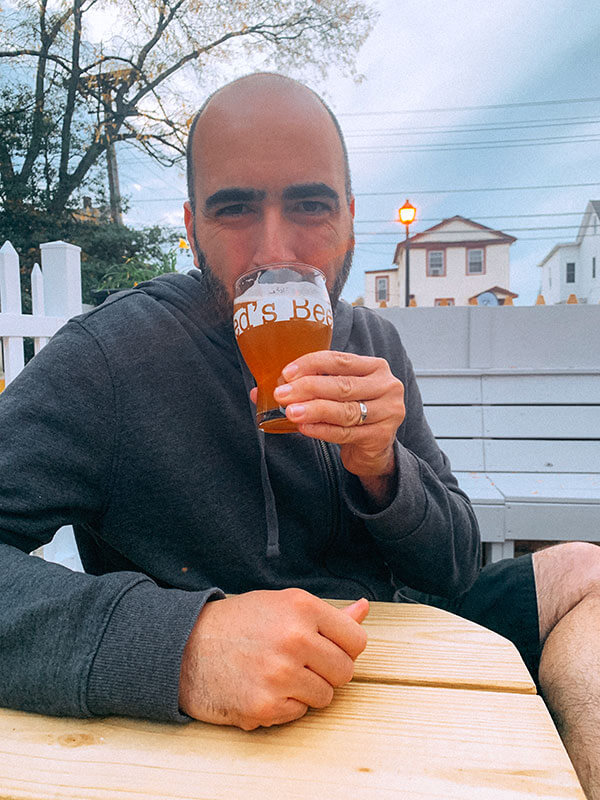 The tasting room at Zed's is big and they have an awesome outdoor area where we spent most of our time. The staff was really nice and knowledgable, answering any questions we had.
Zed's Beer is located at 19 N Maple Ave, Marlton, NJ 08053.
South Jersey Has Some Fantastic Breweries!
We had a great day visiting a few of the awesome breweries in South Jersey. We hope to visit all of these places again in the future as well as check out some of the other craft breweries in the area.
Related Articles:
Exploring South Jersey Wineries
Exploring Philadelphia's Craft Breweries
Save to Pinterest