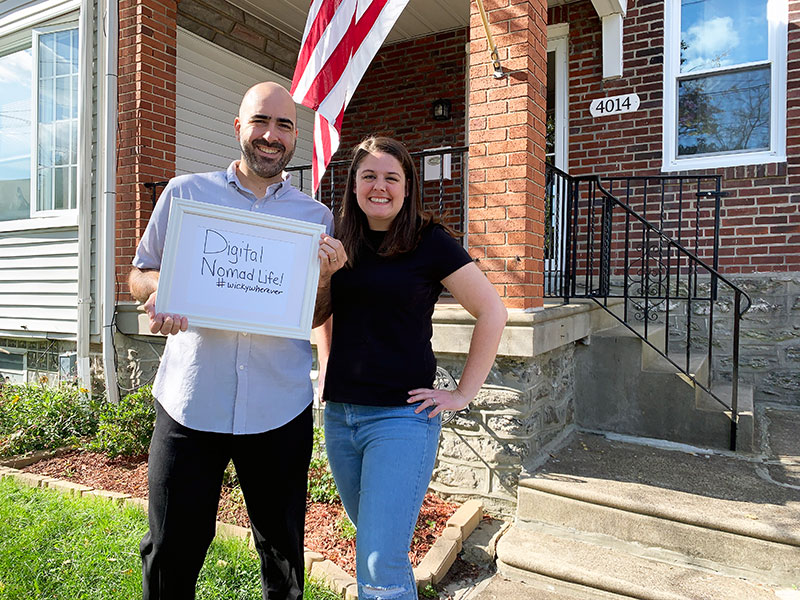 Our original plan for 2020 was to travel the country, but COVID had other plans.
Our plans for 2020 have definitely shifted. What we thought was going to be a year of epic adventures around the United States turned into us staying inside, wondering, and worrying about the state of the world.
While some states in the US have been back to normal for several weeks, restrictions are just slowly starting to lift now in New Jersey. As more places start to open back up, it has gotten us to slowly start thinking about traveling again.
Our past summer travels were much more carefree. We would spend time researching flights, cities, events, and attractions without ever thinking about crowds of people or the possibility of getting sick. While we plan to be more thoughtful and cautious this summer, we want to still enjoy our summer and explore new places. Here are our travel plans for the summer of 2020.
Take Shorter Road Trips
Both Mark and I made the decision that, unless it was an emergency, we don't plan on flying anywhere this year. We were never big fans of flying in the first place, so all of the added restrictions on planes and in the airports will just make it even more stressful for us.
Not flying means taking more road trips around the US, which was our original goal for 2020 when we decided to become digital nomads. Instead of going across the country and hopping from city to city, we want to take some shorter trips that are only a few hours away from our home in New Jersey.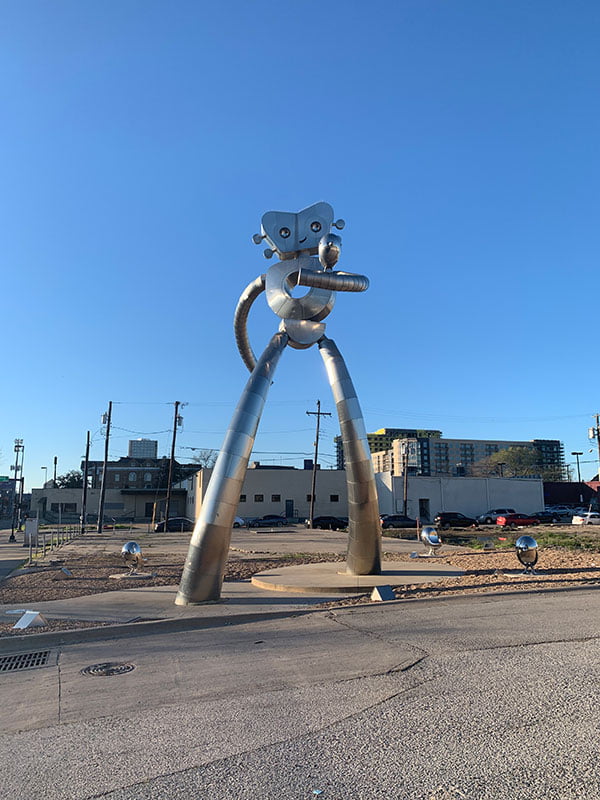 We spent a lot of time driving through Texas. It's such a big state, with lots of fun roadside attractions.
One of the things that we surprisingly enjoyed from the time we spent on the road was our "travel days." We'd pack up the car, download a few podcasts to listen to, and spend all day driving and taking in the sights around us. It was a lot more enjoyable than we originally thought it would be, even on the days we drove 10 – 11 hours.
Since we've become accustomed to driving long distances, it would be no big deal for us to drive a few hours to a place, spend a few days there, and then drive back home. One of the great things about living in this area is that there are so many great destinations that are only a few hours away. We'll have a lot of options for places to visit!
Opt for Secluded Instead of Cities
A lot of our previous travel was focused on seeing big cities, like Paris, and London. While those places were great, this summer, we are opting for places that offer more space, fewer people, and more relaxation.
We are definitely big city people. We like having stuff close by, the mixture of people, all the activities, and the ability to get practically anything we want quickly. One thing that the lockdown has taught us is how important it is to slow down. While we might want to live in a secluded area full time, there is something nice about getting away from the hustle and bustle for a few days.
Relaxing is something we aren't great at doing, but we're trying to get better at it. Instead of traveling to big cities this summer, we want to explore places that give us that opportunity to take a break. We're thinking about more remote destinations in smaller towns surrounded by nature.
Visit Some National Parks
Before COVID, we purchased an America The Beautiful pass that gives us access to all of the national parks in the country. We were lucky to be able to see some of the big ones before the lockdown, including the Grand Canyon and Zion National Park (our favorite!)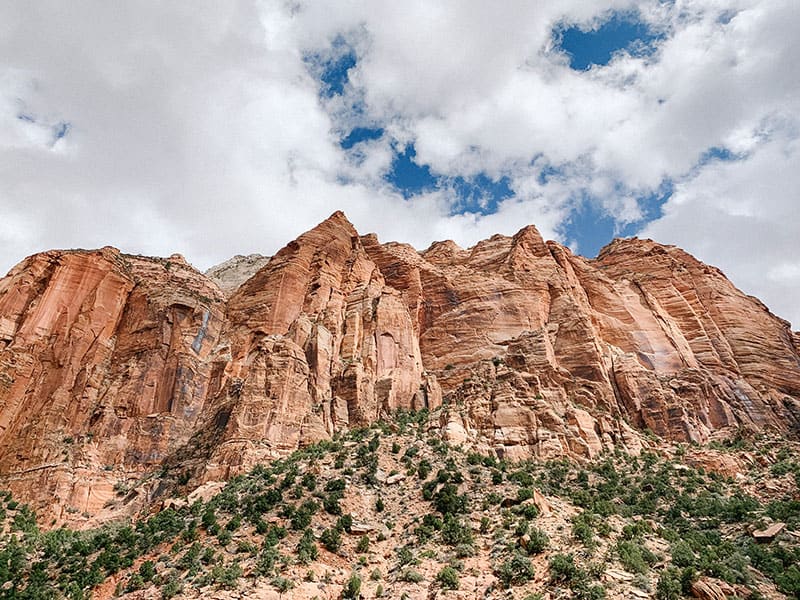 Zion National Park was definitely a highlight of this year!
Since our pass is good for a year, we want to take advantage of it by checking out some of the National Parks in our region. Most of the parks within driving distance are fully open now and are big enough to where we could enjoy them while still practicing social distancing.
America's National Parks are a great way to see the country and learn about our history. We hope to visit a few before the summer is over.
Explore Philadelphia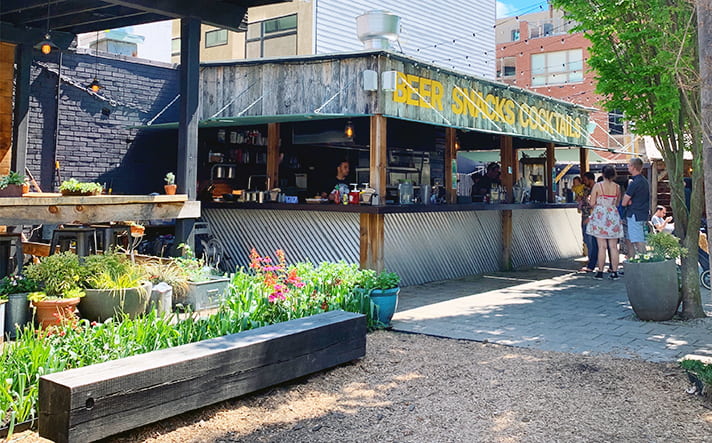 We're looking forward to visiting some of Philly's beer gardens this summer.
Our plans to explore Philadelphia over the summer won't require us to travel far. Philadelphia is still one of our favorite cities and we're happy to live only a short drive away. Philly offers so much during the summer months, so we're really looking forward to visiting again now that places are starting to open up again.
Explore Our New Neighborhood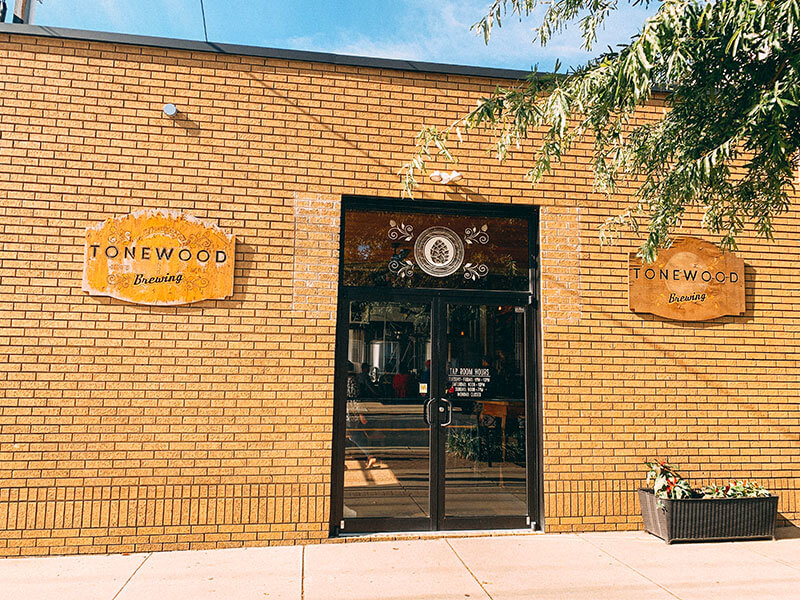 Tonewood Brewing is a great local business only a few minutes from where we live now. We're looking forward to visiting again!
Our new neighborhood has so much to offer, so we're really looking forward to exploring our own backyard this summer. We definitely want to head down to the Jersey shore, visit the parks and attractions in our area, and support the local restaurants and small businesses in our town.
Travel doesn't always have to mean going to faraway places. Sometimes, you find the best places right in your own backyard. We really want to discover our neighborhood this summer and support the businesses and communities that make where we live so unique.
Enjoy Our New Home
One other big plan for the summer of 2020 doesn't require any traveling. It's actually to stay home and have people travel to us! While we were not planning to have a "home base" so soon, we are very happy with our new home. We love the space, our street, and our big backyard.
Having previously sold nearly all of our things to road trip around the country, we moved into this house with very little belongings. On top of that, we moved during a pandemic when every store was closed and the only option was to shop online. That being said, while we've gotten some of the essential items out of the way, it's taken us a lot longer than usual to turn this house into something that feels like a home.
One of our goals for this summer is to spend some time decorating and making the place feel more like it's ours. We like our house a lot and plan on staying here for at least a little while, so we might as well make it feel more comfortable. I've already started a garden, we're working on a guestroom, and plan to make our backyard look really nice so we can have friends and family over this summer. We live close to a lot of family and friends now, but due to COVID, we have only seen them "virtually" through Zoom and Facetime. We are looking forward to getting together and seeing our loved ones again.
Summer 2020 Looks A Lot Different Than Previous Years
Although our original plans for this summer have changed a lot, we are staying positive and trying to make the most out of the next few months. It feels good to start thinking about traveling again. We are looking forward to a fun summer.