While a lot of places around the world are beginning to open up, we are still on lockdown in South Jersey. We moved into a house a few weeks ago and have been settling in, which has been a good way to keep busy while in lockdown.
We are lucky to be healthy and thankful to be healthy during this time, but we are seriously missing travel right now. Our big plans to travel full time this year got put on hold and we were forced to make a lot of big decisions that would change the course of the rest of the year in just a few days. Thankfully, everything seems to be working out just fine, but we would be lying if we said we weren't disappointed with how things have turned out.
I learned a long time ago that a negative mind won't give you a positive life, so instead of focusing on all that this year could have been, I thought it would be fun to look back on all the traveling that we have done. While we can't actually travel, we can "virtually" travel by remembering our trips through our photos.
London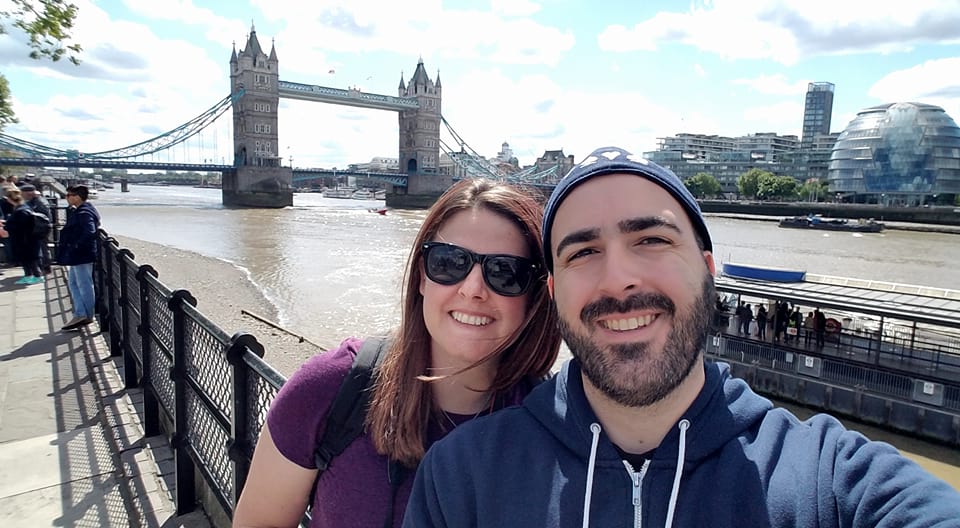 This time 3 years ago, we were exploring London. Both Mark and I had always wanted to visit this city. Everyone always complains about the weather in London, but we week we were there was perfect. We walked several miles a day taking in all of the buildings and history. When we were tired, we'd stop at a pub for a pint of beer and a bite to eat.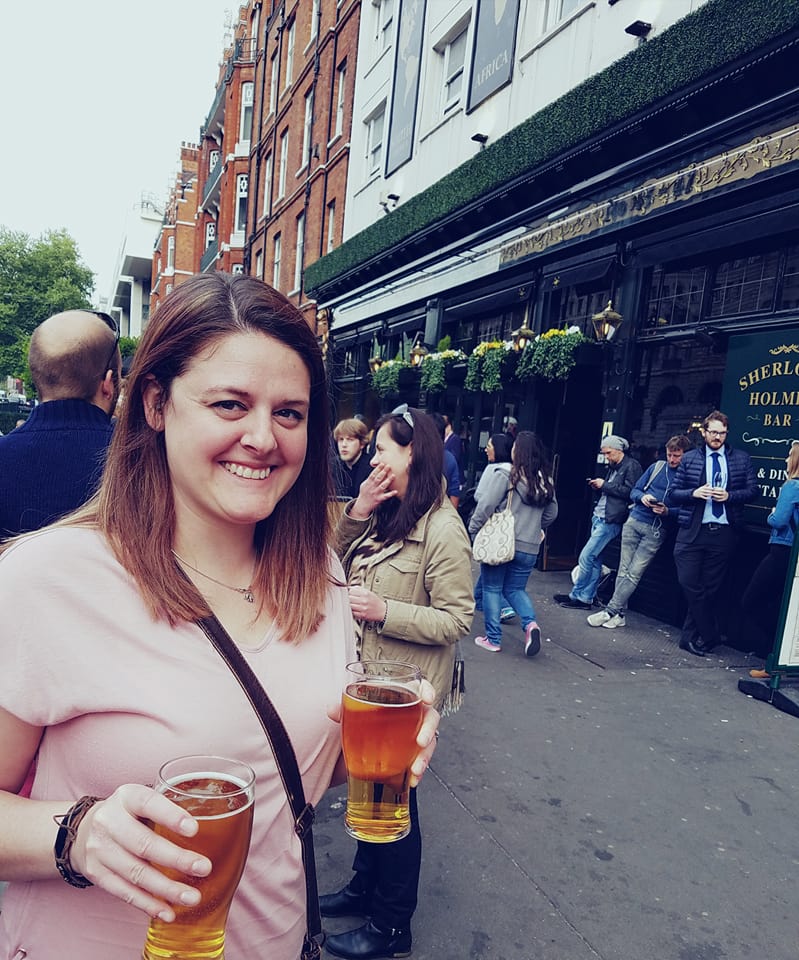 Enjoying a pint at a London pub. I didn't drink both! I was holding Mark's so he could take a picture.
Our favorite thing in London was all of the markets. Chelsea Market was my favorite because it was fun and quirky. Mark liked Brick Lane because of all the food. We had such a great time walking around and exploring.
Paris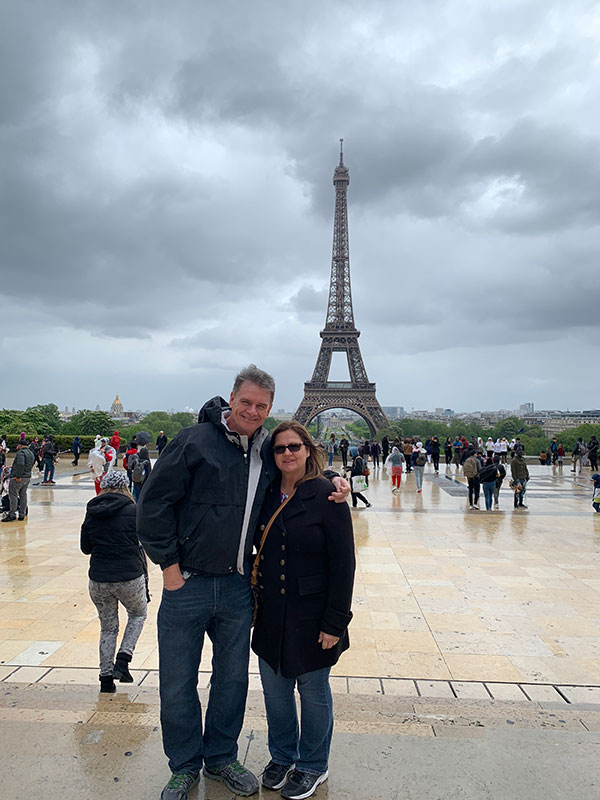 Last year, we visited Paris for the first time. This trip was extra special because we got to take my parents. My mother had always wanted to visit Paris and when she saw the Eiffel Tower for the first time, she said, "I can't believe I am actually here!"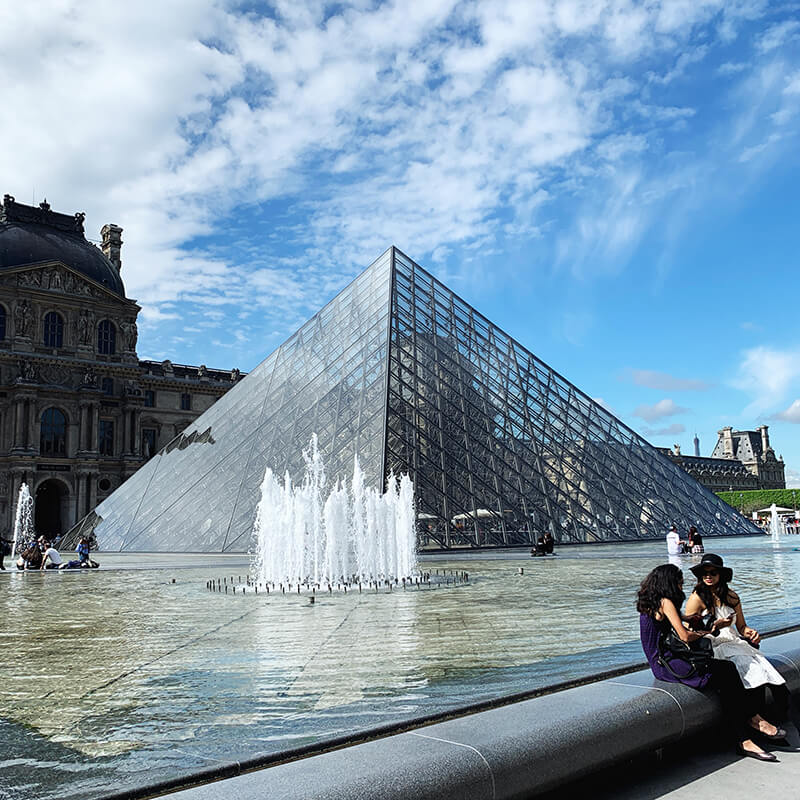 We ate crepes, cheese and bread every day and didn't worry about the calories (we walked about 10 miles a day, so we burned it off). We did most of the main tourist destinations and admired all of the beautiful architecture. My Dad, a man that knows next to nothing about art, kept saying over and over again how incredible the Louvre was. It was a trip none of us will ever forget.
San Diego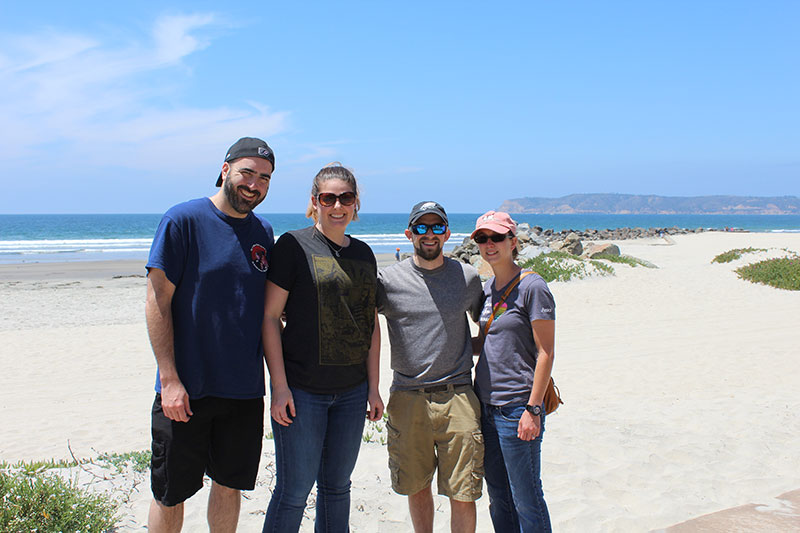 Looking back through our photos, I realized that we have taken a trip every year in May for the past 3 years. Two years ago, we went to San Diego. This trip was special because we were able to go with our good friends. We always reminisce about this trip and I hope that one day in the future we can do it again.  Some highlights were walking around Coronado Island, seeing the sea lions in La Jolla, and all the good Mexican food.
San Fransisco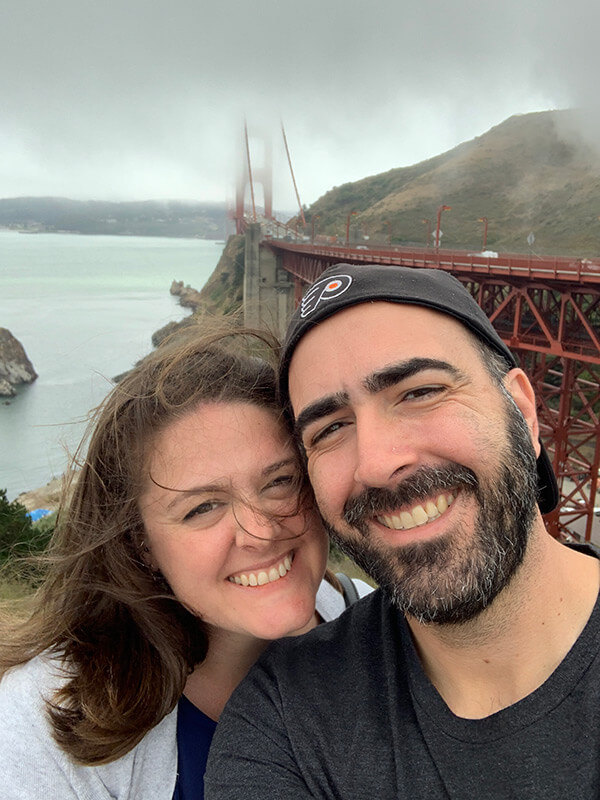 San Fransisco was another special trip because we got to go with family. My mom and cousin's birthday is the day before mine, so we planned a family trip to San Fransisco to celebrate. Highlights were seeing the Golden Gate Bridge, touring Alcatraz, Pier 39, eating in Chinatown and driving down Lombard Street.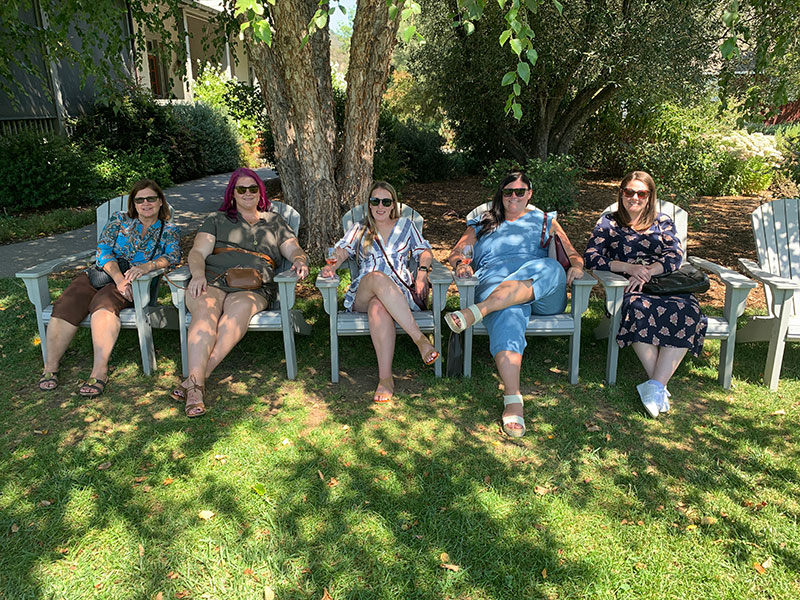 A beautiful day in Napa Valley with the best people!
During this trip, we rented a car for a day to drive to Napa Valley. We went to 3 different wineries and had such a fun day. The wineries in Napa are more like resorts and it was great to relax and take in all of the beautiful sights.
Ireland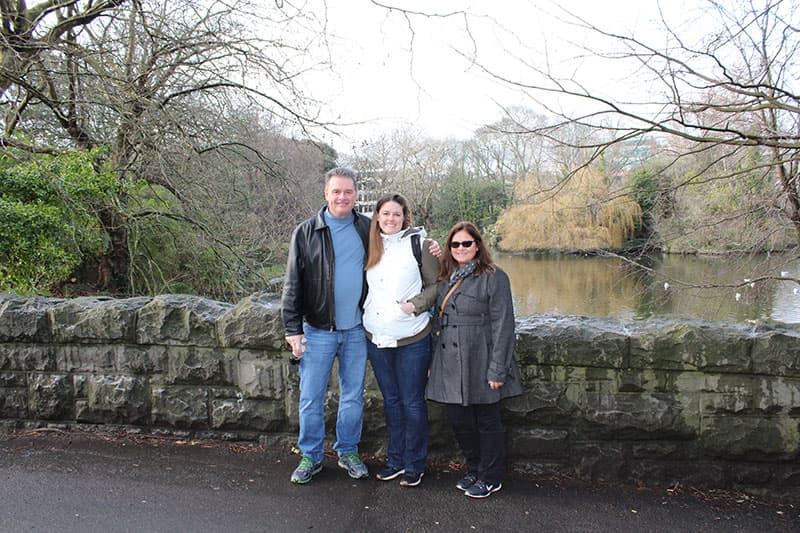 Oh, how we loved Ireland! The people, the music, the endless supply of Guinness. I found a great deal on this trip and called my Mom and Dad saying they should go with us. It was their first international flight so they were a bit nervous, but the people were so nice and friendly that it put them at ease.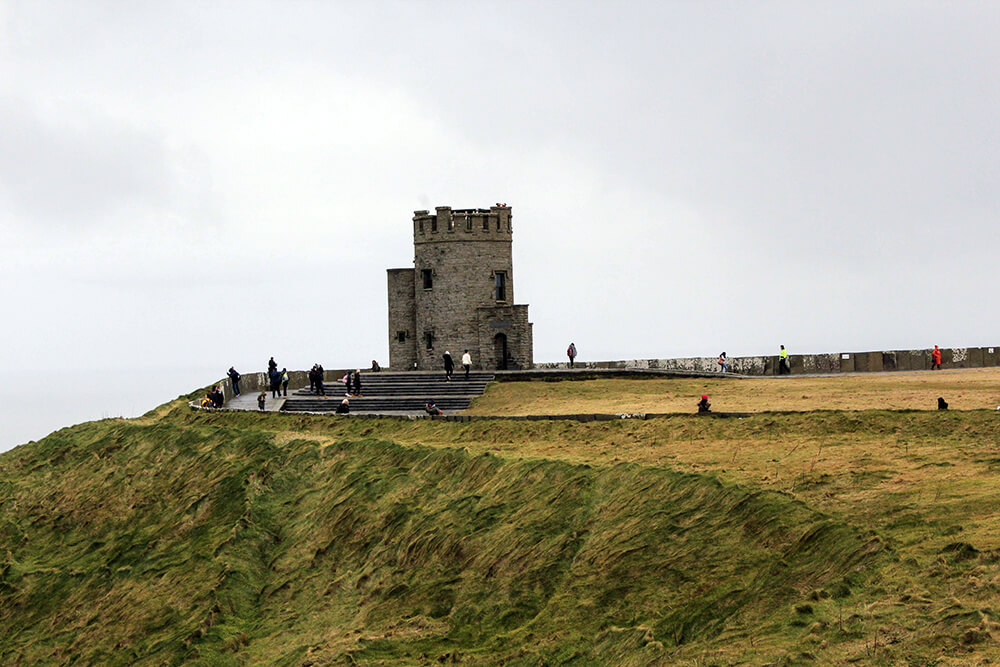 We spent a few days exploring Dublin and took two day trips – one to Belfast and the Giant's Causeway and one to the Galway and the Cliffs of Moher. Ireland is such a beautiful country and one of the places we definitely want to visit again.
Another fun memory from this trip: watching the Philadelphia Eagles win the Super Bowl from our hotel room.  We tried to find a place that was showing the game, but people in Ireland don't really care about American football. My Dad is a die-hard Eagles fan so there was no way we could miss the game. We bought some snacks at the grocery store, hooked up our laptop to the TV in our hotel room and stayed up until 4 am to watch the Eagles win.
Iceland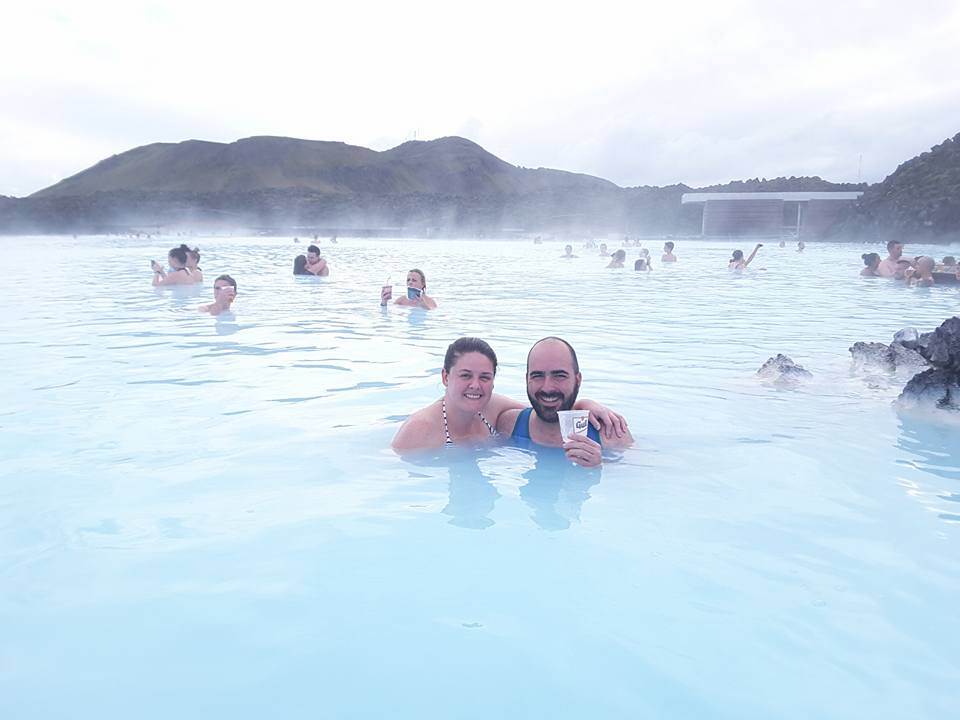 Iceland was Mark's first international flight and our first international trip together. We went to Iceland for our honeymoon and had the most incredible time. It is still my favorite trip that we have taken together. Even though the weather was absolutely terrible the entire time we were there, Iceland was like a postcard everywhere you looked. There were so many times we pulled off on the side of the road because we had to get out of the car to take in the sights.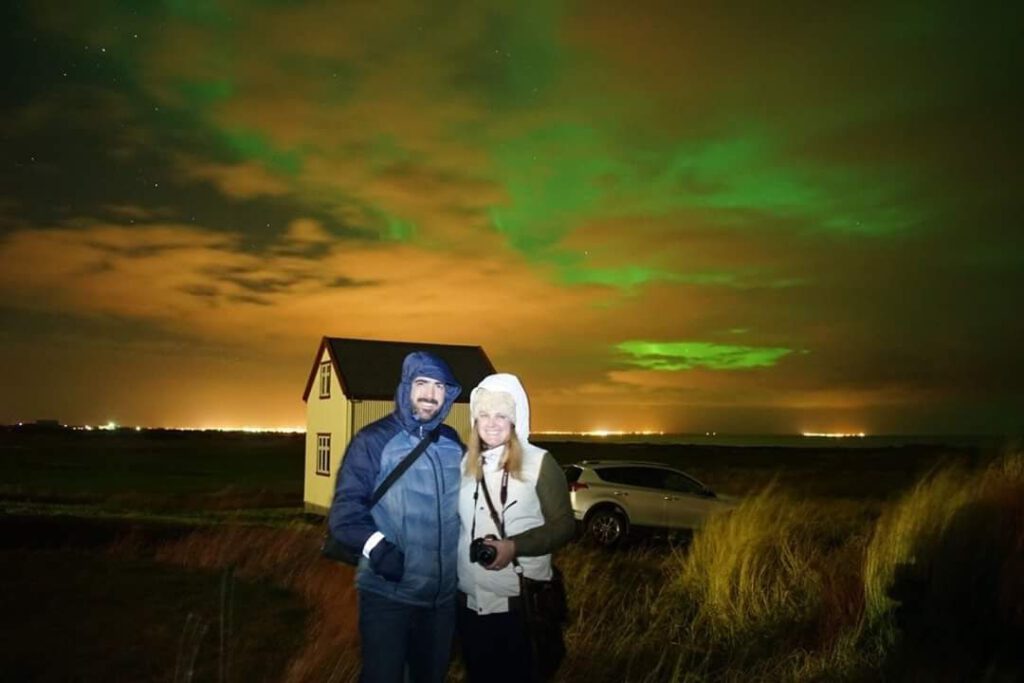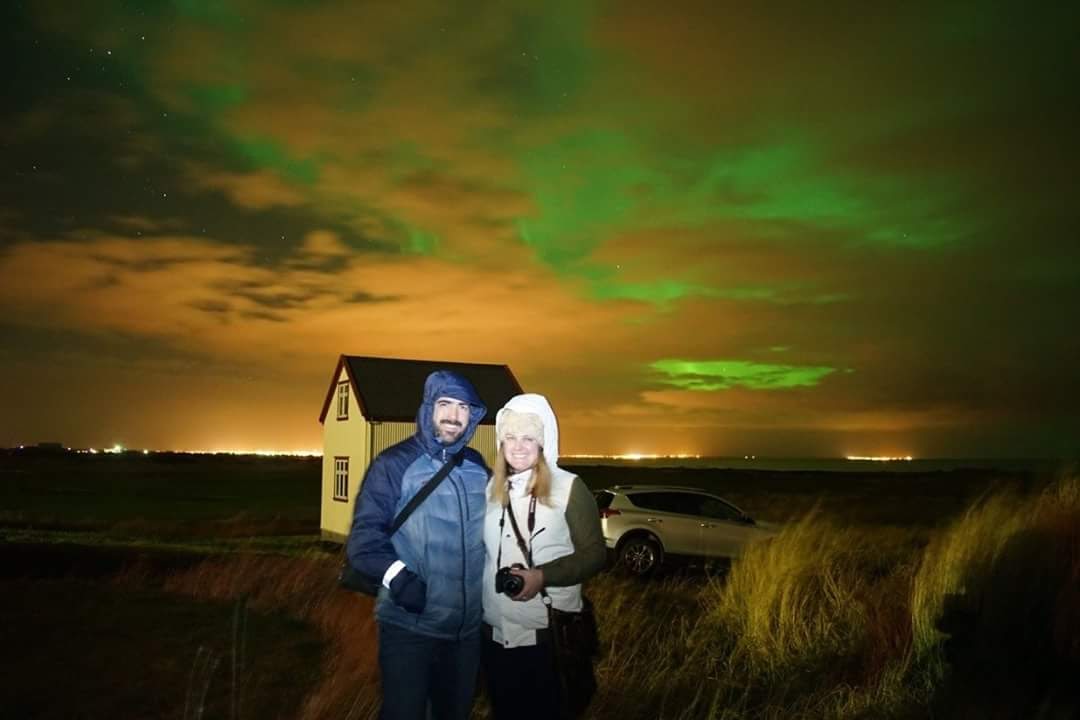 Highlights of this trip were the Blue Lagoon, seeing the Skógafoss Waterfall (the sun made an appearance for about 15 minutes while we were there) and seeing the Northern Lights, a bucket list item for the both of us. We went to Iceland in October and decided the next time we go, it will be in the summertime so we can see whales and get more daylight hours.
U.S. National Parks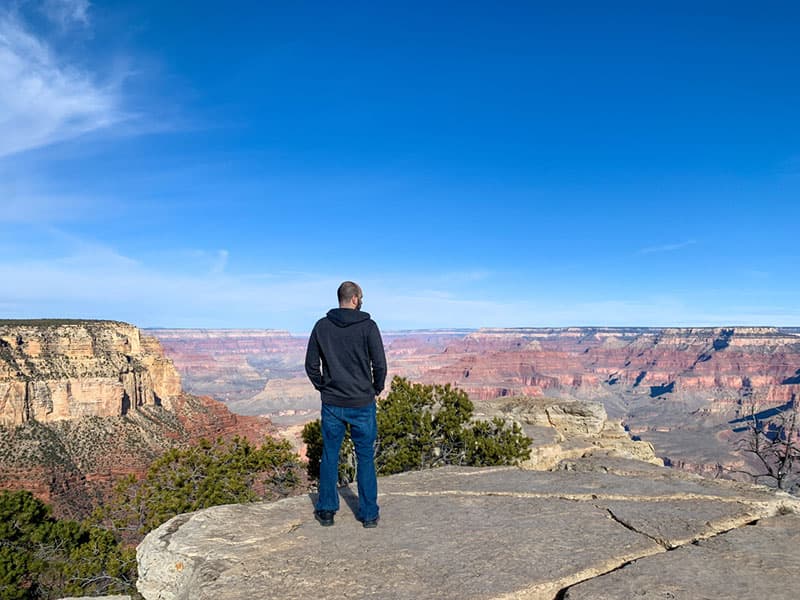 We had planned to visit a lot of the National Parks in the US during our road trip this year but only made it to a few before COVID-19 happened. We did get to visit some really incredible places though! We saw Great Falls, The Grand Canyon, Red Rock Canyon, and Zion.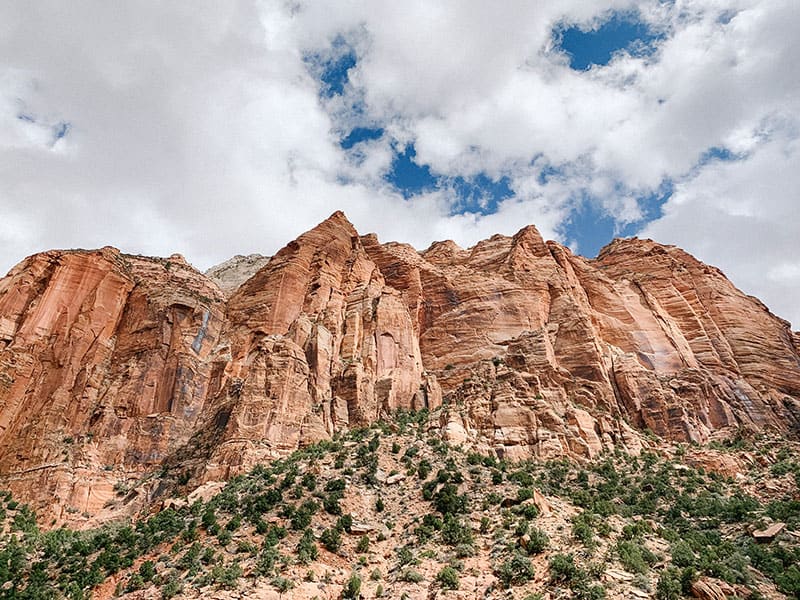 Zion was our favorite and I'm so happy we were able to see it right before the lockdown happened.
Taking a road trip across the U.S. made us realize just how beautiful our own country is. Traveling outside of the country was great, but we definitely took for granted all of the incredible places here.
Where Will We Go Next?
With so much up in the air right now, it's hard to know when we will travel again and where we will go. We may do a few road trips once everything starts to open up again, but probably won't fly for a while. The airlines are not doing well and there are so many restrictions on travel (that seem to be changing daily), so it's really hard to try and plan anything, even if it's months down the road.
We don't know what the future of travel will be, but one thing is for sure: we will travel again. Although we may do things differently than we did before, we aren't going to stop exploring our world and will be back to traveling once it is safe to do so. In the meantime, we'll keep looking through photos and "virtually" traveling to destinations to satisfy our wanderlust.